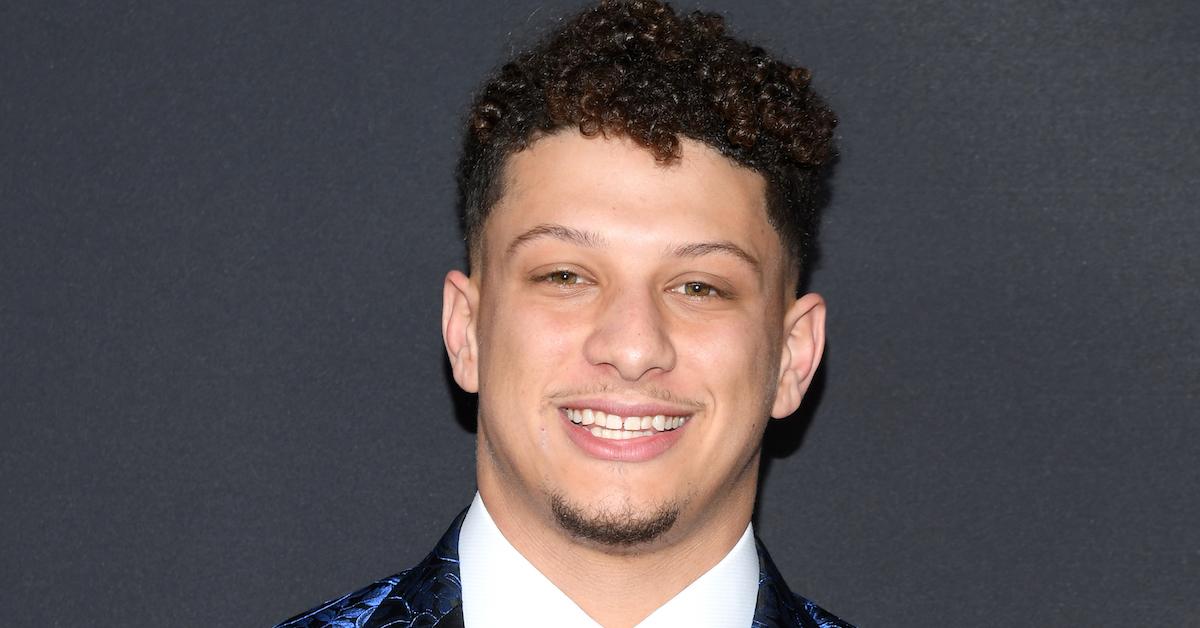 Patrick Mahomes' Kids and Dogs Were All Named With a Common Theme in Mind
As many fans know, Kansas City Chiefs quarterback Patrick Mahomes is a husband, a father of two young kids, and a dad to two dogs who are so beloved in the family they have their own social media accounts. More on that in a moment.
Article continues below advertisement
First, let's review the timeline of how Patrick and Brittany grew their family from just the two of them, to a foursome, er, sixsome, if you include their canine kids.
Patrick Mahomes' kids and wife are a huge part of his life.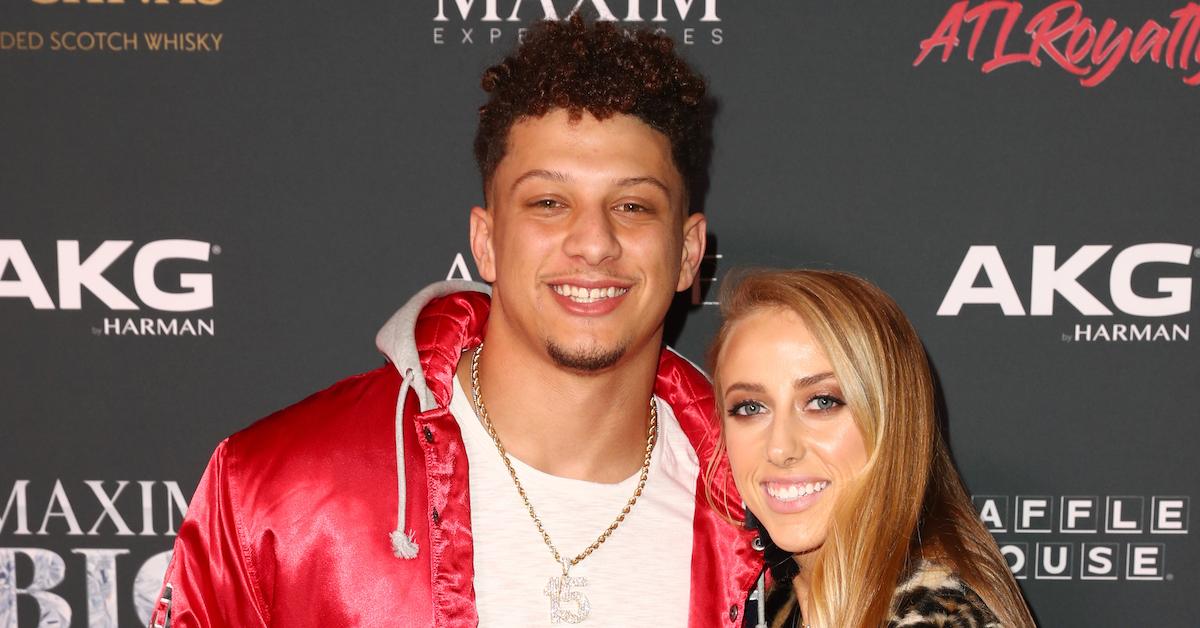 For Patrick Mahomes, first came love, then came the baby in the baby carriage, and then came marriage — with some dogs thrown in the mix as well! The star quarterback married his longtime girlfriend Brittany Matthews, whom he met in high school, in March of 2022, per People. It was in September of 2020 that the lovebirds had gotten engaged, and in February of the next year, their family would grow to include their first child, a daughter they named Sterling Skye.
Article continues below advertisement
Patrick talked to Today about why he and Brittany are willing to share their personal life — including Sterling's face — with fans, back in July of 2021. "Obviously at first we wanted to keep stuff private and not have her out there," he explained. "As we started doing different things and she started getting a little bit older, being out and about, it almost became like a burden to try to hide her at all times when we do stuff, and this coming season we want her to be at the games and not have to worry about hiding her the entire time."
The NFL star also shared some very cute insight into what life is like now that he's a dad, telling Today about Sterling, "There's moments when she's crying and Brittany's at the store or in the shower or something like that, and I have no idea what to do after I try all the tricks. Luckily enough there hasn't been too many of those moments."
Article continues below advertisement
Sterling's life changed a lot quickly.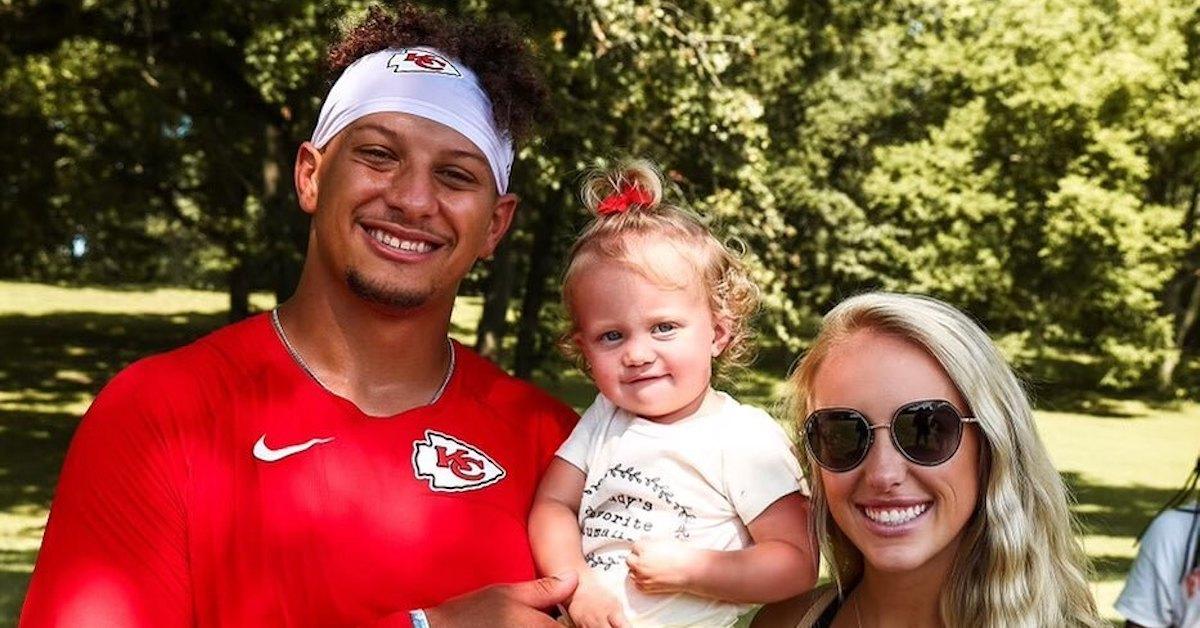 Sterling was a flower girl at her parents' wedding when she was just a year old. Then, in May of 2022, the little girl joined her parents on Instagram to announce that their family was growing again. "Round 2!" the quarterback captioned a photo reel of himself, Brittany, and little Sterling sharing that her "big sister duties" were "coming soon."
Patrick Mahomes is a dad of two.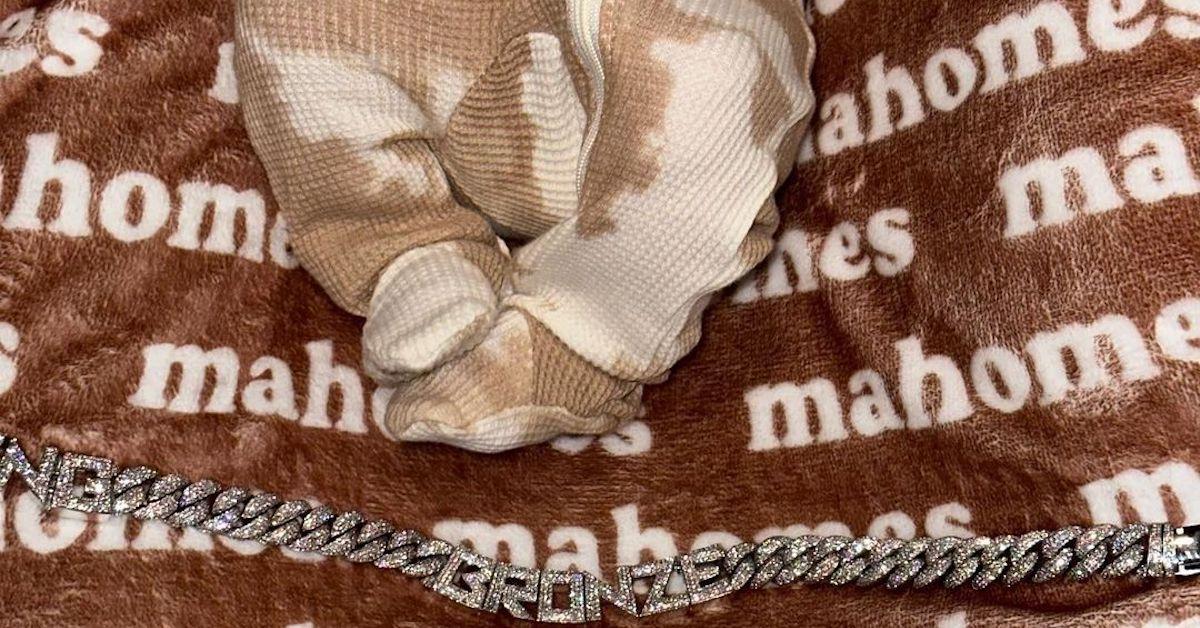 On November 28, 2022, Sterling became a big sister to a brother, with the kids' star dad sharing the announcement of his birth via Twitter, captioning a photo of the newborn's pajama-clad feet, "Patrick 'Bronze' Lavon Mahomes III 11/28/22 7lbs 8oz."
Article continues below advertisement
As The Kansas City Star reports, little Patrick is the third Mahomes with this first name, as his grandfather is also Patrick Mahomes. Patrick III joins more than just a big sister at home, incidentally, as his parents are big-time dog lovers as well.
The Mahomes' dogs' names fit within the family theme.
According to Us Weekly, not only do Patrick and Brittany love on their kiddos, Sterling and baby Bronze, but they also count fur babies among the Mahomes brood. The quarterback has talked about his pit bull, Steel, in the past, telling The Kansas City Star, "He's an awesome dog — very loving, very energetic." The dad of two went on to call Steel his "best friend."
Article continues below advertisement
Meanwhile, the family adopted a second dog, Silver, during the Chiefs' offseason, according to the star. Explaining the theme of their kids' and dogs' monikers, Brittany previously said, "When we got Silver we were trying to think of a name that goes with Steel. We thought of Sterling and I said no, when I have a daughter one day I want that to be her name." She added per Today, "So then we came up with Silver instead for our pup. So now we have Steel, Silver and Sterling."
Like his children, Patrick also enjoys showing off his canine kids on Instagram — in fact, the four-legged family members even have their own Instagram account, and are followed by over 208,000 people. And in case you were wondering, yes, Steel and Silver are Kansas City Chiefs fans, just like the rest of the Mahomes clan.