Wait, the Patriots Are NOT in Another Super Bowl?! Check Out These Fans' Reactions
The New England Patriots will not be in Super Bowl LIV. Check out fans' reactions to the news of not watching Tom Brady possibly win another ring.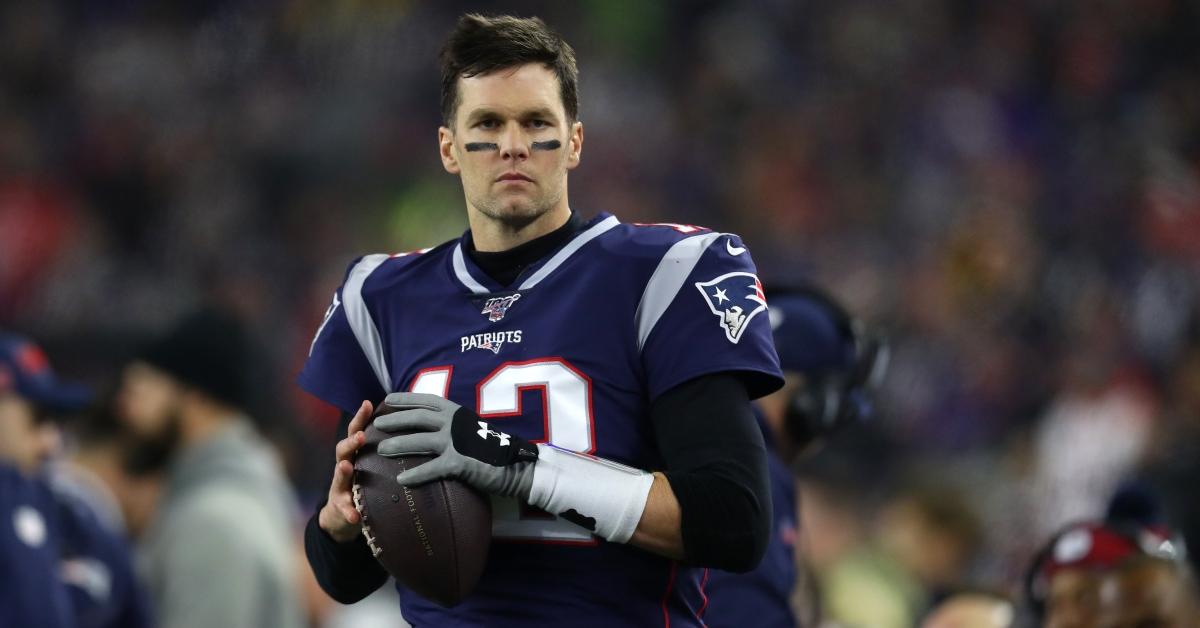 It's finally here!
The Kansas City Chiefs and San Francisco 49ers will face-off in this year's Super Bowl LIV matchup this Sunday, Feb. 2, in Miami. NFL fans everywhere are getting their chicken wing orders ready, placing bets, and grabbing cases of beer (or White Claws).
But, one staple in this year's big game will be noticeably absent...
Article continues below advertisement
The New England Patriots will surprisingly not be competing for the Vince Lombardi Trophy. In the past 10 years, Tom Brady has led his team to five Super Bowls. Throughout his 20-year career, the 42-year-old quarterback has won six championships with the Pats.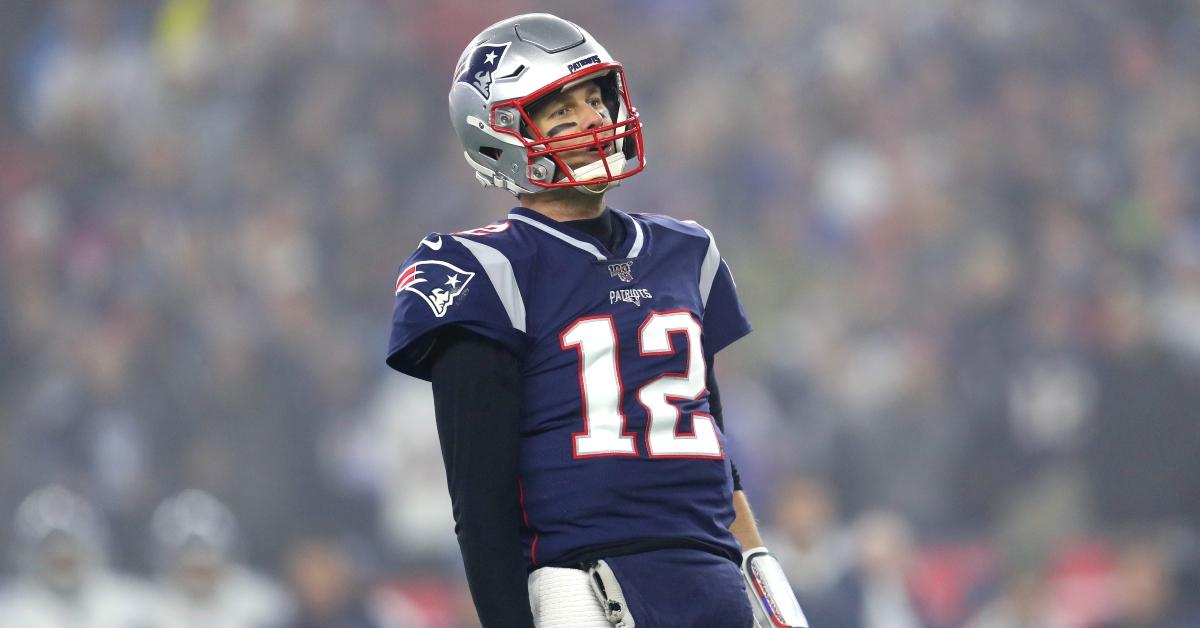 Article continues below advertisement
Every football season, the organization, lead by Coach Bill Belichick, is always in Super Bowl contention. So, it's kind of a running joke to fans and naysayers of the team that Tom Brady and the NE Patriots are not in yet another Super Bowl.
Check out these fans' reactions to the Patriots not being in Super Bowl LIV.
"It doesn't feel like Super Bowl week because the Patriots aren't in the Super Bowl," tweeted one fan. Another person wrote: "Patriots fans trying to pick a team for non-Patriots Superbowl LIV. I do not believe we're handling it well, lol. That said, GO NINERS!"
Article continues below advertisement
Even Boston Cream even tweeted: "Media people are saying that the Super Bowl festivities are lacking buzz, excitement and participation. It's almost as if having the Patriots in the Super Bowl is good for business."
Article continues below advertisement
One fan made it known who he is rooting for in this Super Bowl matchup. "As a diehard #Patriots fan that sat on the metal benches at Foxboro stadium. You do not root for the Dallas Cowboys, San Francisco 49ers, NY Giants, or Green Bay Packers in a f--kin #SuperBowl!!!"
Also, we don't blame this dude either ...
Article continues below advertisement
Even with quarterbacks Patrick Mahomes (Chiefs) and Jimmy Garoppolo (49ers) about to start their first Super Bowl games in their careers, it seems people are still talking about the G.O.A.T. and the Pats. "I don't think anyone else has picked up the fact that the Patriots are not in the Super Bowl this year," one person wrote on Twitter.
Article continues below advertisement
While we're sure New England fans are a bit sad they didn't get to see Brady in what could possibly be his last Super Bowl appearance, others were overcome with joy.
"Honestly I hope the Patriots never get back to the Super Bowl. They aren't entertaining at all," tweeted one person. Well, based off of last year's game, which saw the Los Angeles Rams only score three points against the Patriots, who finished the game with 13 points ... we can see why.
Article continues below advertisement
Getting ready for the big night, a football fan tweeted, "Super bowl Sunday is almost here [...] this game l live for every year. The best thing no Patriots and that's why it will be epic!!!!!"
Additionally, someone tweeted: "Not gonna lie, I'm pretty stoked for the Super Bowl this year, for once Tom f--king Brady isn't there and the Patriots can't win like every other year it seems like."
Any football fan knows that No. 12 and Coach Belichick have made some of the biggest comebacks in the history of the game.
In Super Bowl LI, the Patriots were down against the Atlanta Falcons, 28-3. During halftime, adjustments were made and the Pats defeated their opponent 34-28.
Overall, it will be weird for football fans (good and bad) to not see Tom and the Patriots running out of the tunnel to "Crazy Train" on Sunday night.