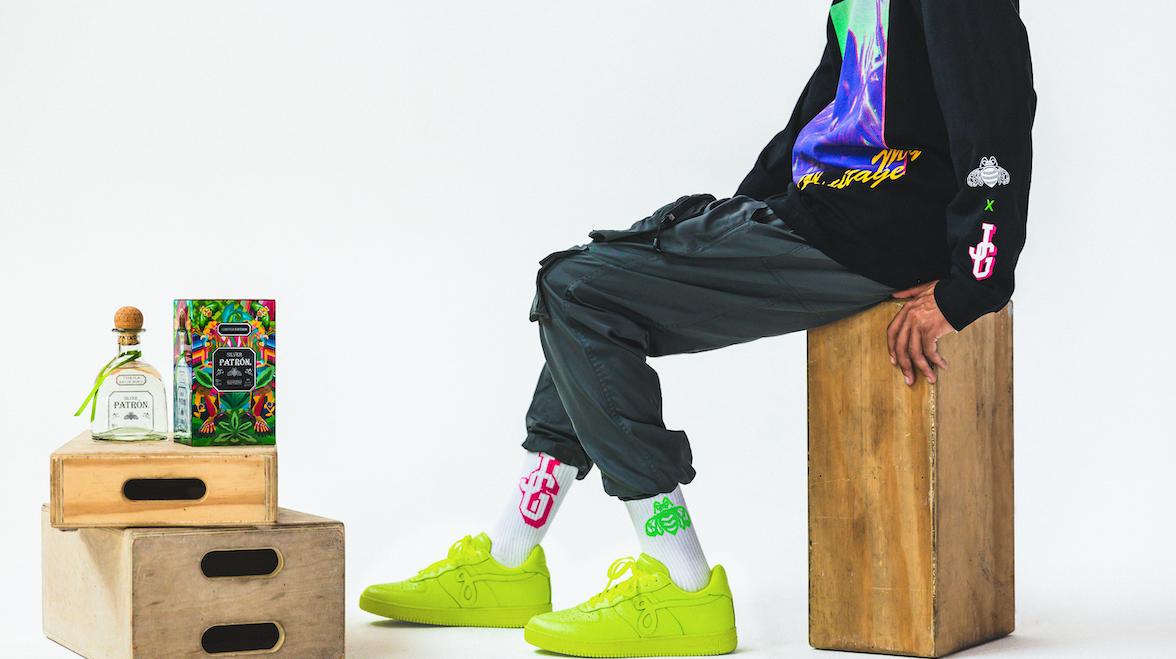 PATRÓN's Latest Collaboration Is All You Need to Celebrate National Tequila Day
In honor of National Tequila Day, PATRÓN has teamed up with designer John Geiger to create a streetwear collection inspired by Mexican street art.
Who doesn't love National Tequila Day?
In honor of what just might be the best day of the year, PATRÓN teamed up with famed designer John Geiger to create a limited-edition streetwear collection that will definitely get you into the "agave spirit."
Article continues below advertisement
The PATRÓN x John Geiger streetwear collection is inspired by the history of Mexican street art and the limited-edition 2021 Mexican Heritage Tin, which was designed by celebrated Mexican street artist, SENKOE.
The collection's long-sleeved black shirt has bright color accents and the image of a jimador farmer harvesting the Blue Weber agave that tequila is made from, and it also features matching socks.
So, how do you buy the PATRÓN x John Geiger streetwear collaboration?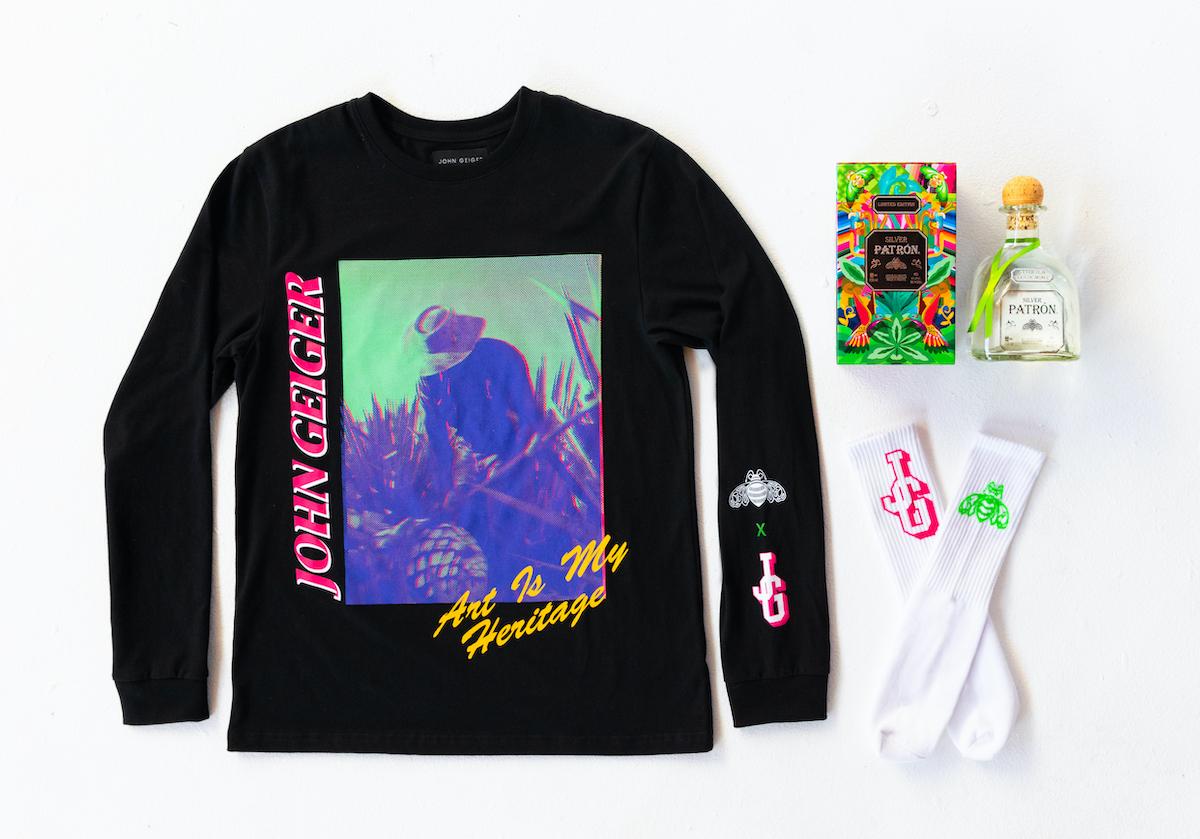 The collection drops on July 24, aka National Tequila Day, and is available to purchase at JohnGeigerCo.com. Available in limited quantities, the socks retail at $30 and the long sleeve shirts at $85.
Article continues below advertisement
"In designing the PATRÓN x John Geiger streetwear collection, I was inspired by the colorful and rich history of Mexican street art in SENKOE's design for the Mexican Heritage Tin and handcrafted legacy of Patrón. Over the years I have admired SENKOE's work and how passionate he is about where he is from, using his murals to reclaim and beautify public spaces," John Geiger said.
"I wanted this collection to represent the dedication that goes into the craft — whether that be a bottle of PATRÓN tequila or a one-of-a-kind mural. There is so much dedication and character behind Mexican culture, and as a local artist, it is inspiring to see SENKOE convey it all through his work."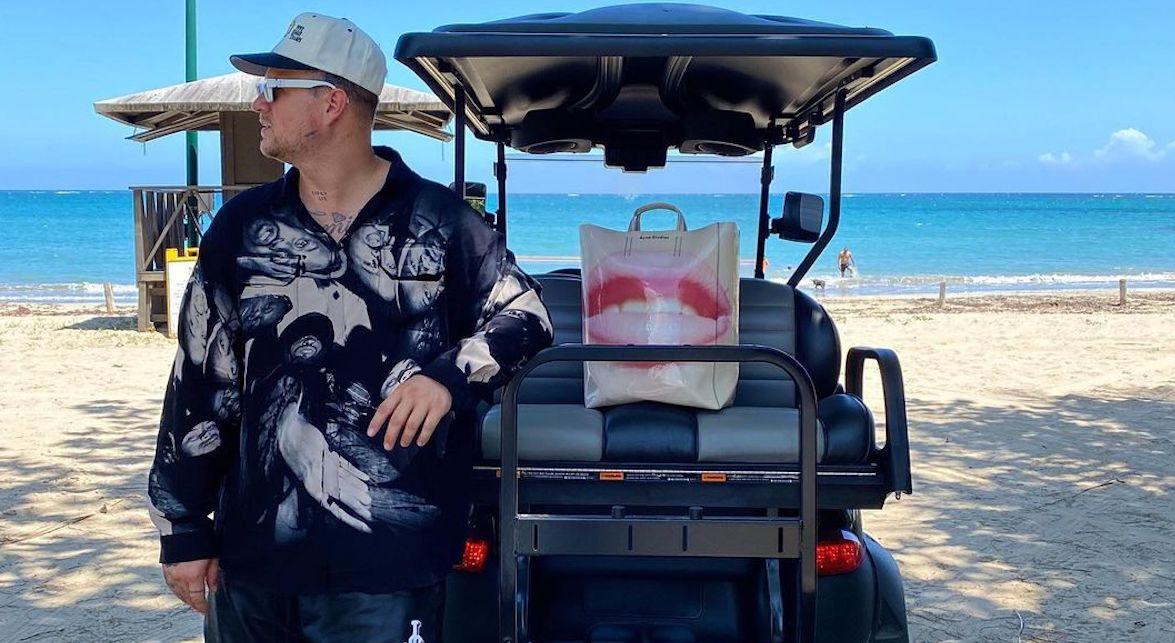 Article continues below advertisement
John continued, "With streetwear, it is important to bring together all aspects of cultural influences and the Patrón x John Geiger collection reflects that by paying homage to the hardworking people that create PATRÓN tequila from start to finish."
The PATRÓN 2021 Mexican Heritage Tin was designed by Mexican artist, SENKOE.
This year's Mexican Heritage Tin features a vibrant design that tells a story of fundamental Mexican culture.
The tin depicts the tree of life intertwined with imagery of the creation of the universe. The tree's trunk doubles as the magüey's flower with a totem near the top formed of bees and hummingbirds, essential creatures in magüey fertilization.
Article continues below advertisement
Magüey, a local Mexican flower, is a member of the agave family and is a cousin to the Blue Weber agave, from which tequila is derived. The flowers on each side of the tree of life reference indigenous crafters, the true artisans of Mexico, and the keepers of an ancient tradition.
"For the design of the tin, I wanted to reflect the beautiful and vibrant history of Mexican street art, while showcasing the commitment PATRÓN has to keeping traditions of tequila production alive," explained the artist SENKOE. "So much passion and creativity went into the making of the Mexican Heritage Tin design and streetwear collection, and now we're excited for people to enjoy what we have created together."
The limited-edition PATRÓN Mexican Heritage Tin can be purchased online at ReserveBar.com.