Paulo Costa's Girlfriend, Tamara Alves, Is Floored by His Dedication to MMA
Paul Costa has been in a committed relationship with his longtime girlfriend, Tamara Alves, since 2013. Keep reading to learn more about her.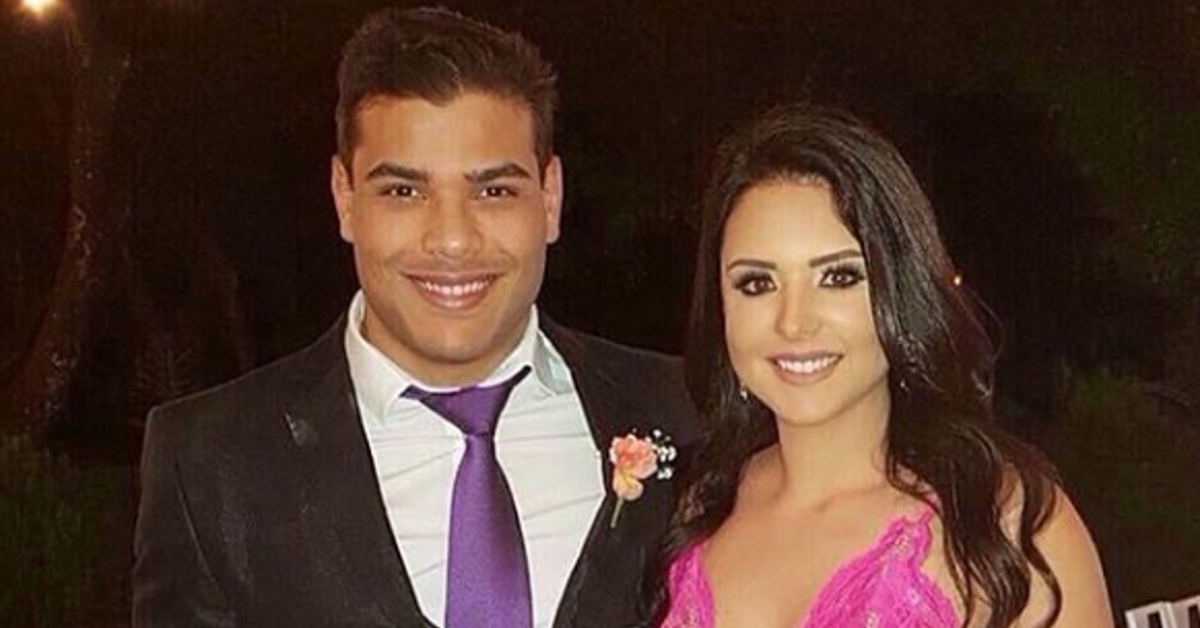 There are fewer things more attractive than a person who's going nuts to make their dreams come true. There are songs written about it, movies made on the subject, and great novels that extol the virtues of persevering in the face of hardship. While every single "arena" in life has this phenomenon, the most literal example of fighting for your dreams is in the fight game. And Paulo Costa's girlfriend, Tamara Alves is super impressed with how viciously he's pursuing his.
Article continues below advertisement
Paulo Costa met his girlfriend in 2013.
Tamara first learned of Paulo from her cousin — who was training at an MMA gym — who told her that there was an extremely driven and handsome young man who practiced there. She ended up visiting the gym the day of a jiu-jitsu tournament and while she saw him, they didn't really talk all that much as she said he was extremely focused on the task at hand: winning his matches.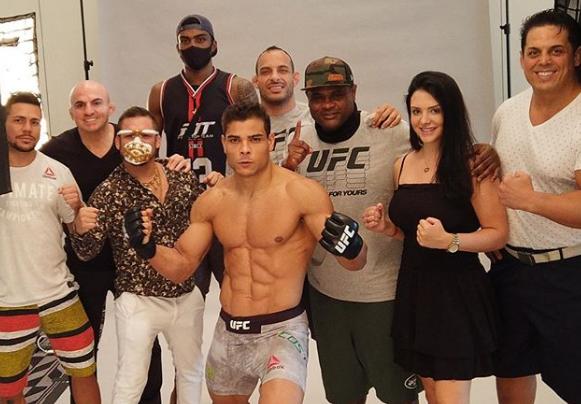 Article continues below advertisement
The more she asked around about Paulo, the more respect she heard poured on his name by other fighters. She wondered if he was really all that good or if the people gassing him up just didn't know other pugilists all that well. "But that day he impressed me," she said of their meeting. "You saw in his face that he was so cool, and you didn't see that in anyone else. That night, there was a party for the gym staff and we met there. He asked my friend for my number, didn't even ask me."
She talked more about his work ethic and champion attitude: "Paulo does not go 50 percent or 80 percent. When his mother and I go and watch him spar, we feel like crying because he leaves everything out there. That is something that people don't see. I don't think he will become a champion, I know. I've never seen anyone go after their dreams like he does. I don't see his life ending without this," as per ESPN.
Article continues below advertisement
Paulo Costa fights UFC middleweight champion Israel Adesanya tonight.
The hulking 185-er cuts a crazy amount of weight in order to make the mark, which lead many folks to think that he would tire out over the course of several rounds. However, his decision win over Yoel Romero proved that he not only has a gas tank for multiple rounds, but that he could fight at a high pace for the entirety of a bout.
Article continues below advertisement
Famous UFC middleweight Chael Sonnen also had nothing but praise for Paulo Costa, whom he coached on The Ultimate Fighter: Brazil. Paulo lost his bout in the house, which effectively eliminated him from the competition and at a shot at earning a UFC contract right then and there.
But what impressed Chael was the fact was that Paulo never gave up and utilized his opportunity on the program to gain as much knowledge as possible.
"He lost his first fight, and you kind of have a couple options when you lose on the show," Chael said. "You can be down and depressed, which is the most common and most logical. It's devastating to have to live in the house and be around the guys who are still chasing the dream once you've been eliminated. Or you can treat it for what it is, which is the best training camp you can ever get, with the finest coaches in the finest facilities. And that's what he did. He worked so hard."
Article continues below advertisement
He continued, "He was very curious. He would come to my team, even though he was on Wanderlei's. He would ask Wanderlei permission and get it, which surprised me because Wanderlei hated everything about me. He would come over and say, 'Can you show me this? Can you explain that?' He did that with everyone, and no one was overly eager to help him because he just seemed like this guy who was in the wrong spot at the wrong time in his life."
Article continues below advertisement
Chael said that Paulo would attack the sport and every training exercise with a sense of wonderment and discovery that many fighters lose after a long time. His genuine enthusiasm is something that, according to his coaches, is something he still has, which has left an indelible impression on Chael.
He finished by stating, "I don't think he was thinking about a world championship at that time, he just really liked the techniques and the different setups. I remember that time in my career, and it goes away. What you like to do becomes what you have to do. But even talking to his coaches now, Paulo hasn't lost that."
We'll see if he can get it done against Israel Adesanya. It's the first time in a long time that two undefeated fighters are vying for a championship in the UFC.