Wedding Invitation Asks Guests to Pay for Their Own Meals, and Give Cash Gifts
A TikToker went viral after showing a wedding invitation that told wedding guests to pay for their meal and asked them to give cash instead of gifts.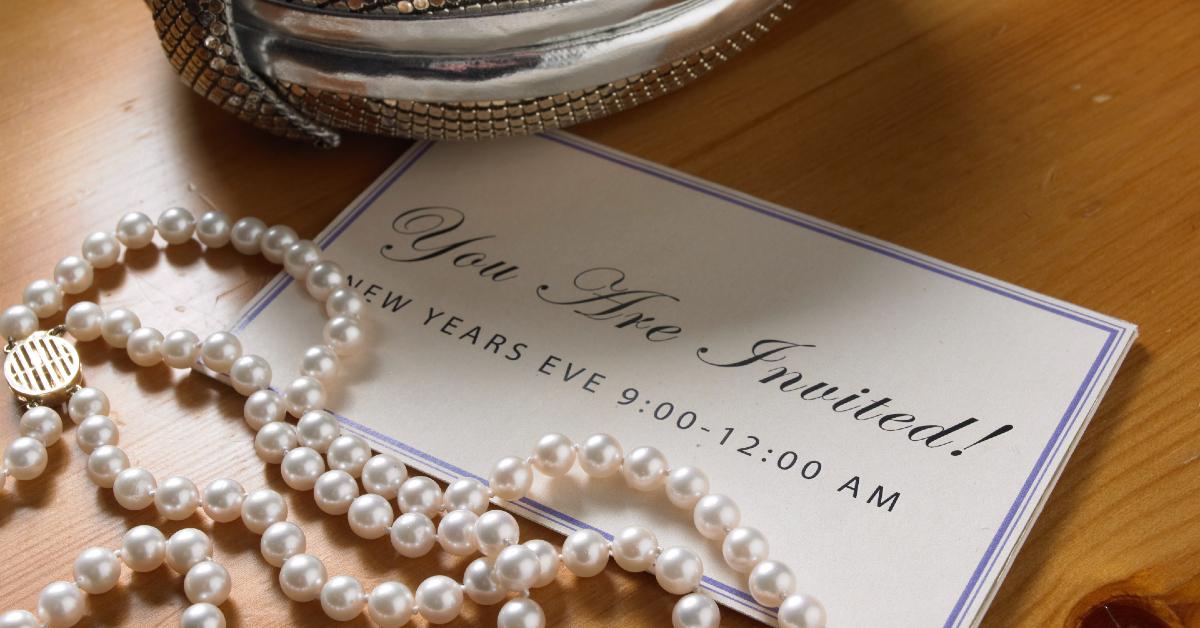 Weddings can be fairly costly affairs. The average price of a U.S. wedding is $28,000, according to a 2021 report from The Knot. Obviously during the pandemic these figures were drastically reduced, but with inflation being the highest it has in the past 40 years, it's not difficult to imagine that 2022 figures will be even higher.
Article continues below advertisement
Of course there are celebrities and wealthy folks who go all out on their ceremonies, dropping hundreds of thousands of dollars on them, so $28k might not seem like a lot of money in comparison, but for many folks, that's a huge chunk of change. And it isn't uncommon for many people to go into debt for their weddings — more than a quarter of married couples, in fact, do.
Often what was supposed to be a fun and festive affair becomes a massive financial obligation with a looming cloud of "how are we going to pay for this?" looming above everybody's heads.
This is where guest contributions come in. It's considered poor etiquette if you don't drop some cash in an envelope when you attend a wedding, but this is usually an implied rule.
Article continues below advertisement
However, a TikToker by the name of Kelli who posts under the handle @kellikeylimepie uploaded a video that shows a wedding invitation from a couple who wasn't shy about their monetary asks for their wedding. The invite read: "Please understand that you are obligated to pay for your own meal."
Article continues below advertisement

The invite also stated, "All gifts are appreciated; monetary gifts preferred." A caption for the post reads, "Tell us how you really feel."
The couple's faces and names weren't included in the video, probably as a means of saving them from online ridicule, but that didn't stop other TikTok users from giving their candid thoughts in the comments section.
Article continues below advertisement

Some TikTokers expressed that if folks can't afford to pay for a wedding then they should scale down their celebration or just not have one in general. Another was a bit more blunt: "I swear, some people get married thinking it's a FUNDRAISER."
Many commenters outright said they simply wouldn't go.
Article continues below advertisement

"If you can't afford to have a wedding and pay for your guests, then either don't invite so many people or just have a wedding with immediate family," offered one commenter.
"The wanting money over items is fine cuz some people don't need more stuff," said one person, but they drew the line at being expected to pay for their food. "Paying for my own meal? No gift for you for sure lol."
Article continues below advertisement

One user joked, "Wedding tickets available through Ticketmaster. You will receive a code the night before. Prices from $49-$449 but may fluctuate based on demand."
Article continues below advertisement

"Planning my wedding rn and I could NEVER send this," said one commenter. "Embarrassing lol."
For many, the line was crossed with being expected to pay for their food in addition to giving a gift. "I would be fine paying for my own meal if the invite said no gifts. But to expect cash when guests are paying for themselves is absolutely ridiculous"
Article continues below advertisement

While inflation could very well make the cost of weddings go up, the wedding industry in general might suffer as marriage rates continue to decline in the United States. The Hill wrote in 2021 that there's been a marked decrease in the number of folks tying the knot: since the beginning of the 21st century, the number of weddings went from 8 out of every 1,000 people getting married to 6 out of every 1,000.
Article continues below advertisement

What do you think? Would you go to a wedding that required you to pay for both your meal and blatantly asked for a gift?