Where Is Peggy Sue Thomas, Beauty Queen Turned Murder Suspect, Now?
Lifetime is descending into a Circle of Deception with its TV movie of that name, which premiers Saturday, March 6, and dramatizes the real-life story of "beauty queen gone bad" Peggy Sue Thomas.
The movie — based Ann Rule's 2013 New York Times best-selling book Practice to Deceive — details how the 2003 murder of businessman Russel Thomas on Whidbey Island, Wash., eventually led investigators to Thomas, his estranged wife's best friend.
Article continues below advertisement
Keep reading for more details on Circle of Deception — the TV movie directorial debut for How I Met Your Mother actress Ashley Williams — and information about what happened to the real-life Thomas.
The movie shows how Douglas was murdered by his wife's best friend's former lover.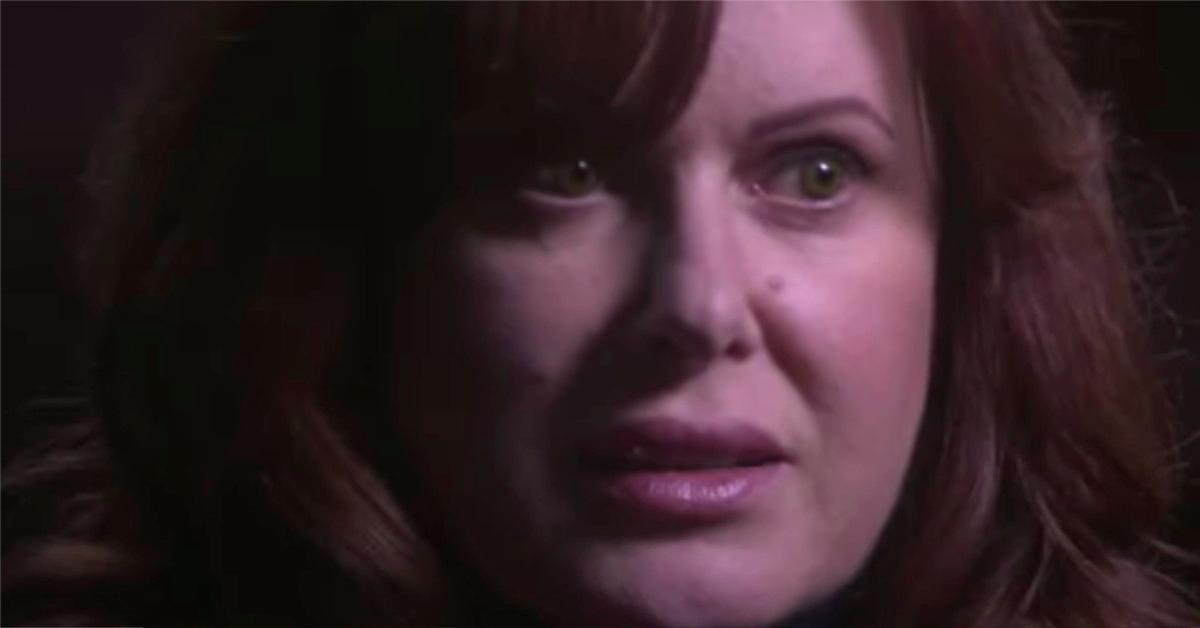 In a synopsis for Circle of Deception, Lifetime details the story that inspired the movie, the Ann Rule book, and even an episode of Oxygen's Killer Couples.
Article continues below advertisement
"A small, island community is turned upside down when Russel Douglas, a local businessman, is found dead the day after Christmas. Brenna Douglas was Russel's estranged and soon-to-be ex-wife, who often complained to her former beauty queen best friend Peggy Sue Thomas that Russel was physically and emotionally abusive," Lifetime explains.
The network adds that in the movie, "it is discovered that Peggy enlisted the help of her former lover, Jim Huden, to murder Russel."
Peggy Sue Thomas served a four-year prison sentence for her crime.
After a years-long investigation, Thomas was formally charged with murder in 2011, but she struck a plea deal with prosecutors just before her trial was due to begin, according to Oxygen. In exchange for admitting to assisting Huden after the murder, prosecutors gave Thomas the chance to plead guilty to rendering criminal assistance.
Article continues below advertisement
Where is Peggy Sue Thomas now?
Pursuant to that reduced charge, Thomas was sentenced to four years in prison, which she served at the Washington Corrections Center for Women. She was released in 2016, and she seems to have dropped out of the public spotlight in the years since.
In a 2014 48 Hours interview, when asked what innocent person would accept a plea deal with a four-year sentence, Thomas replied, "A person that's smart enough to realize that in this tiny little community of people who have been fed and fed and fed a story that isn't true … that I wasn't gonna get a fair trial."
Article continues below advertisement
Jim Huden got a much longer prison sentence.
Huden, a software developer and jazz musician, confessed to the killing in a phone call to Thomas. "He said, 'I'm sorry I got you involved. Just know that I love you and you'll never see me again," Thomas said on 48 Hours.
Bill Hill, a former bandmate of Huden, said that Huden told him that he suffered abuse as a child at the hands of his stepfather, and that Huden said he "started lookin' for somebody that met the M.O." and 'shot [Douglas] in the head.'"
In 2011, Huden was found in Mexico, arrested for first-degree murder, and extradited to Washington. After an eight-day trial — and the testimonies of 20 witnesses — a jury found Huden guilty. He was sentenced to 80 years in prison and is serving his sentence at the Washington State Penitentiary, according to Oxygen.
Circle of Deception airs on Saturday, March 6, at 8 p.m. ET on Lifetime, followed by the documentary Beyond The Headlines: Beauty Queens Gone Bad.