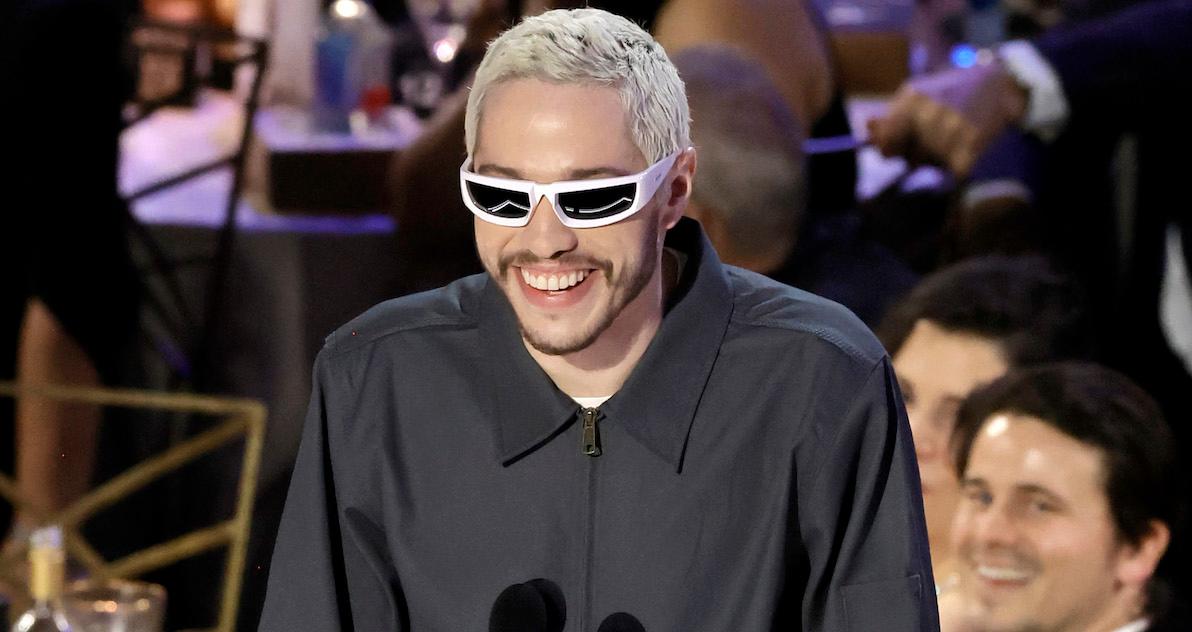 Pete Davidson Gets Compared to Dr. Evil & Michael Myers During Surprise Emmys Appearance
It looks like Pete Davidson is finally out of hiding.
The SNL alum made his first post-breakup appearance at the 2022 Emmy Awards — and it was to present his former co-worker Jason Sudeikis, whose show Ted Lasso was named the Best Comedy Series.
Article continues below advertisement
Pete also shouted out the show's host Kenan Thompson, another SNL star, for his great work keeping the show moving along. Wearing white sunglasses and rocking a new mustache, Pete definitely had people talking on social media.
Pete Davidson makes his first public appearance since his breakup with Kim Kardashian in August.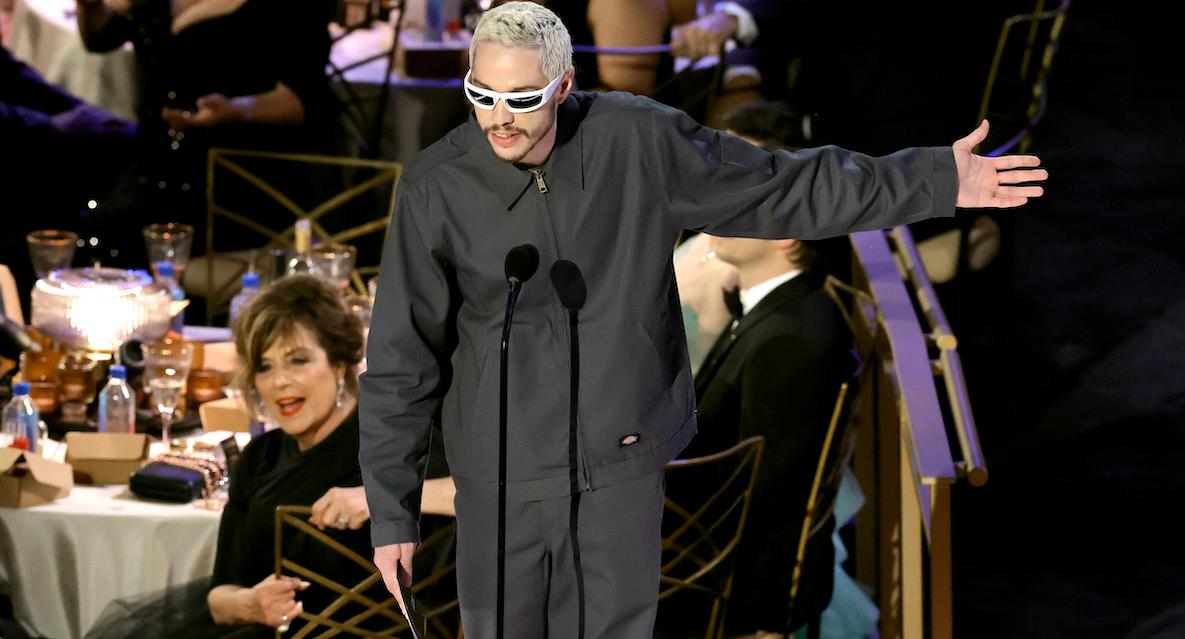 Last month, it was reported that Pete and his girlfriend Kim Kardashian had split. While neither has spoken up about the breakup, it was speculated that Kim and Pete called it quits due to everything from long distance to a surprise proposal gone wrong.
However, fans were happy to see the comedian back on their TV screens, even if just for a few minutes.
Article continues below advertisement
"PETE DAVIDSON PRESENTING AN AWARD TO TED LASSO??? IS THIS JUST FOR ME???? would've only been improved if my bb bill Lawrence did a speech," one viewer tweeted before another added, "Pete Davidson giving the best comedy #Emmy to Ted Lasso is a perfect outcome for me."
A third chimed in, "I really thought Pete Davidson was going to make a Kim Kardashian or Kanye West joke…"
Article continues below advertisement
Article continues below advertisement
However, Twitter did roast Pete Davidson for his choice of outfit...
It didn't take long for people on social media to make a few jokes at Pete's expense, especially since he came dressed to the awards show like "Dr. Evil," as one Twitter user pointed out.
Pete Davidson came to the Emmys dressed as Michael Myers," another wrote. "Pete Davidson is dressed like someone I've called to fix my clogged toilet, not a presenter at the Emmys."
Article continues below advertisement
The jokes went on from there, comparing his all-grey ensemble to everything from a "garbageman" to an escaped prisoner. Some even suggested he was styled by Kim Kardashian's ex-husband Kanye West.
All jokes aside, Pete definitely ended the show on a high note.