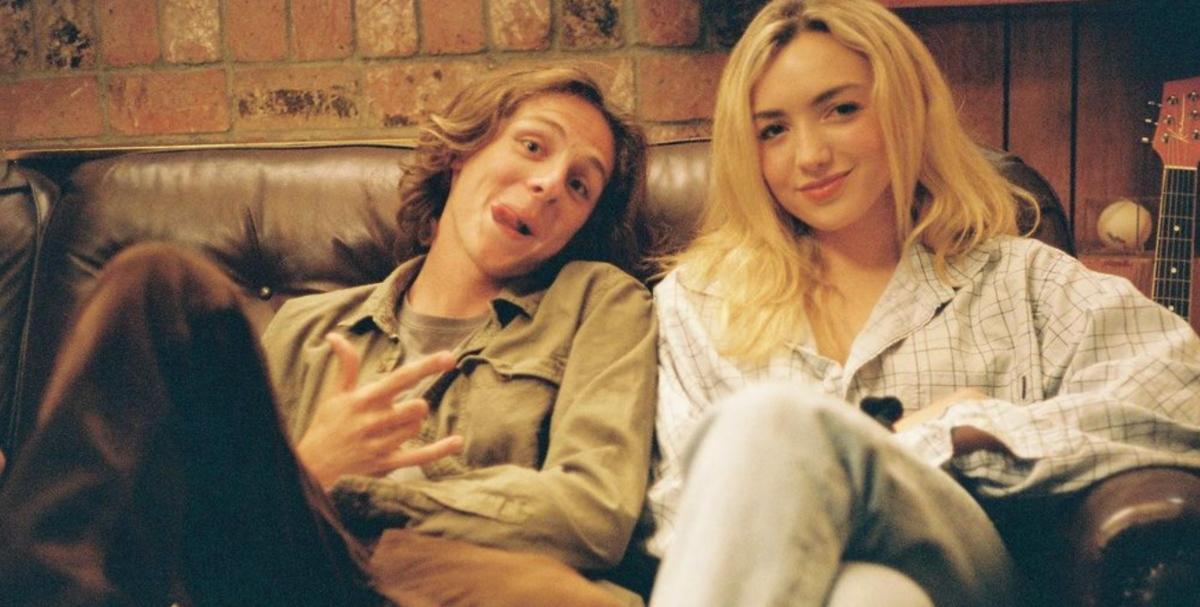 From Friends to Lovers — Peyton List and Jacob Bertrand's Relationship Timeline Goes Way Back
Paramount Plus's series School Spirits breathes new (after)life into the most terrifying concept imaginable: getting stuck in high school for eternity.
Starring former Disney Channel star Peyton List as Maddie Nears, a teenage student trapped in the afterlife after mysteriously dying on campus, the drama series follows the investigation into Maddie's death from the eyes of several high school ghosts.
Article continues below advertisement
School Spirits isn't Peyton's first drama series debut. In the second season of the comedy-drama Cobra Kai, the 24-year-old actress took on the role of Tory Nichols — and fell in love with her co-star Jacob Bertrand (who plays Eli "Hawk" Moskowitz).
Keep reading for up-to-date details on their fascinating relationship timeline.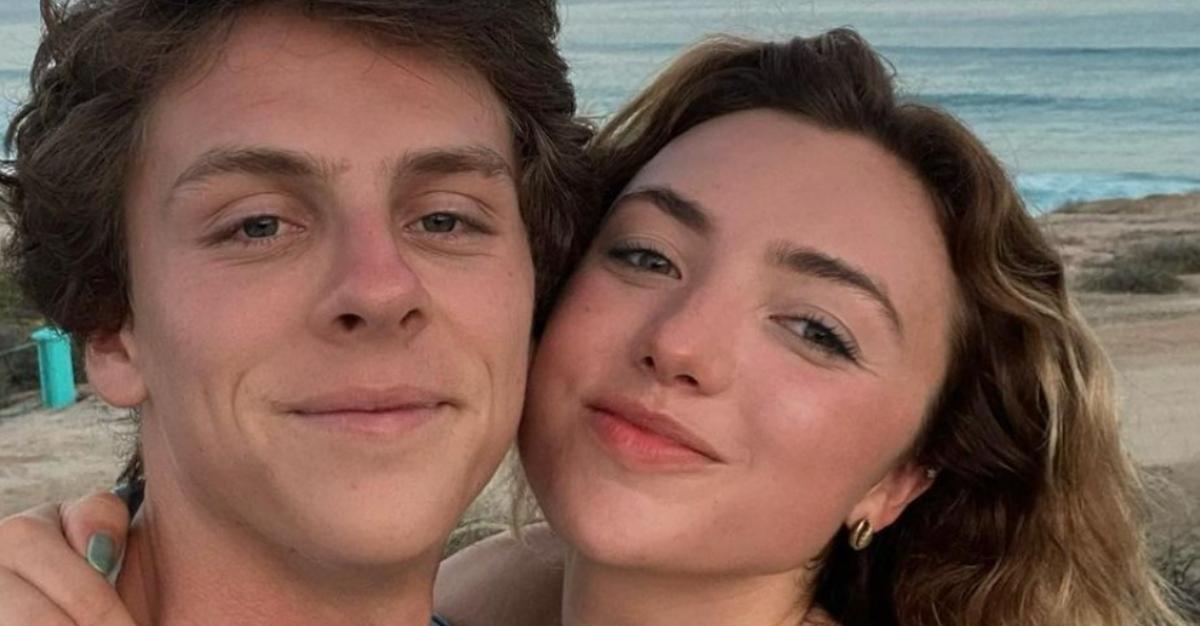 Article continues below advertisement
Peyton List and Jacob Bertrand faced dating rumors for months before confirming their relationship.
Before Peyton and Jacob officially debuted their relationship in March 2022, fans believed they were secretly dating.
On Jacob's 22nd birthday on March 7, 2022, Peyton shared a sweet slideshow of photos on Instagram that made it quite clear the two were an item.
"Happy birthday, Jacob," the Jessie alum wrote. "Man you change your hair a lot. There are not a lot of photos where you are serious without me yelling at you so I had to post those first."
Article continues below advertisement
In 2021, Jacob wished twins Spencer and Peyton a happy birthday — and his caption hinted at his feelings for his co-star. "Happy birthday, Lists!" the actor wrote.
"I didn't have a nice picture with Spencer so here's him moments before devouring Peyton's banana foster thing. The other is just Peyton lookin' cute and I happen to be in the background," he continued in the caption.
Peyton List and Jacob Bertrand were friends for years before they started dating.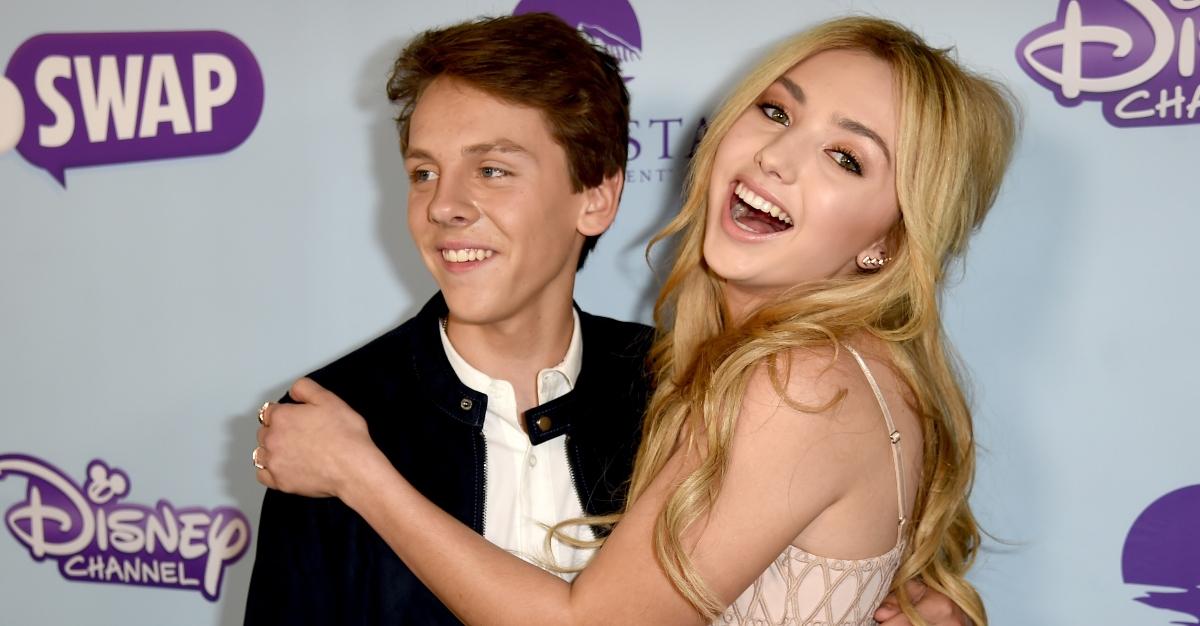 The Cobra Kai stars go way back!
In March 2022, Peyton and Jacob confirmed their relationship status in separate spur-of-the-moment interviews with TMZ at the Los Angeles International Airport.
Jacob revealed that he and Peyton had been friends since their Disney Channel days and that he was close to more than one List family member.
Article continues below advertisement
"We've been friends for a while," the Kirby Buckets alum said. "I met her when I was, like, 15. I was actually tight friends with her brother Spencer, so that was kinda awkward to be like, 'Hey man, I like your sister.' But, yeah, we had fun on set and then hung out off-set."
Jacob also revealed that he and his Cobra Kai counterpart had been dating for quite some time before TMZ called them on it. "We've been dating for a while," the Ready Player One actor admitted. "I've never dated anyone I've worked with before. This is almost trial by fire."
Article continues below advertisement
Peyton List called her and Jacob Bertrand's relationship "so fun" in September 2022.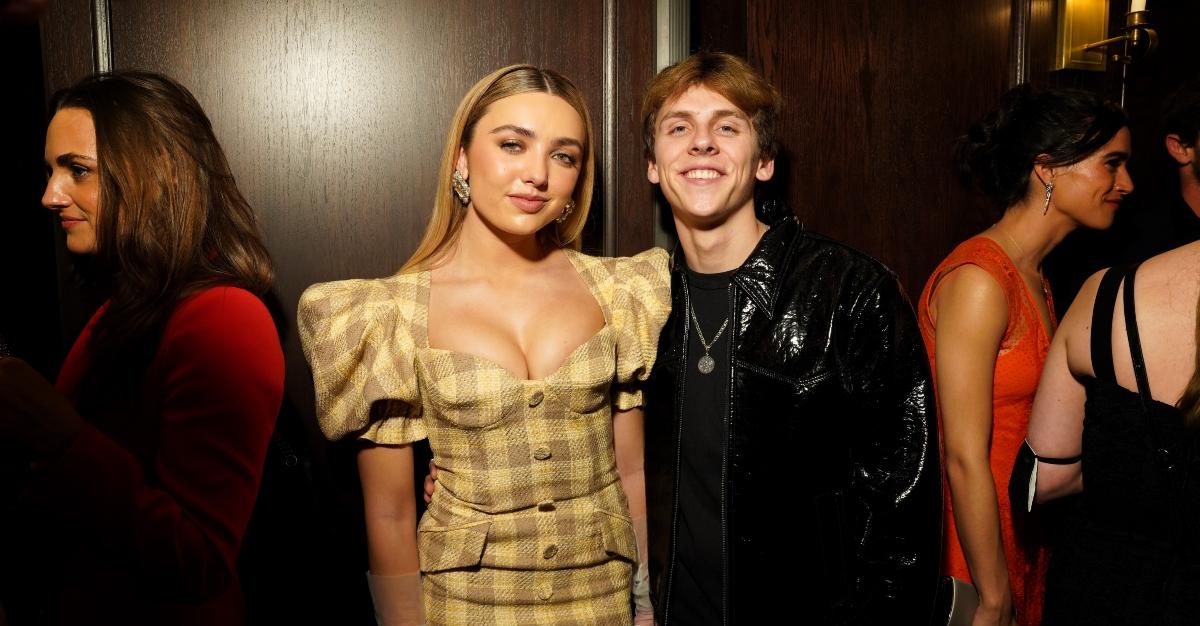 When speaking with Page Six in September 2022, the Diary of a Wimpy Kid alum opened up about her experience dating a co-star.
"It's been so fun. I feel like we're all best friends and getting to have, like, a person that I really love in the same city — I'm just so grateful for him," Peyton told the outlet.
She also mentioned she and Jacob were planning to wait to tell the world about their relationship but couldn't deny it when TMZ approached them at the Los Angeles International Airport in March 2022.
Since September 2022, neither Cobra Kai star has posted about the other on social media. Could that hint at trouble in paradise for the two Disney Channel alums?
At the moment, Peyton and Jacob haven't released statements confirming a breakup, so hopefully, the young lovebirds are still going strong!
New School Spirits episodes arrive Thursdays on Paramount Plus.