Will We Get 'Cobra Kai' Season 6? The Creators Hinted at the Future of the Series
Following the fifth season of 'Cobra Kai', fans are curious to know if Netflix will renew the sports dramedy for Season 6. Here's what we know.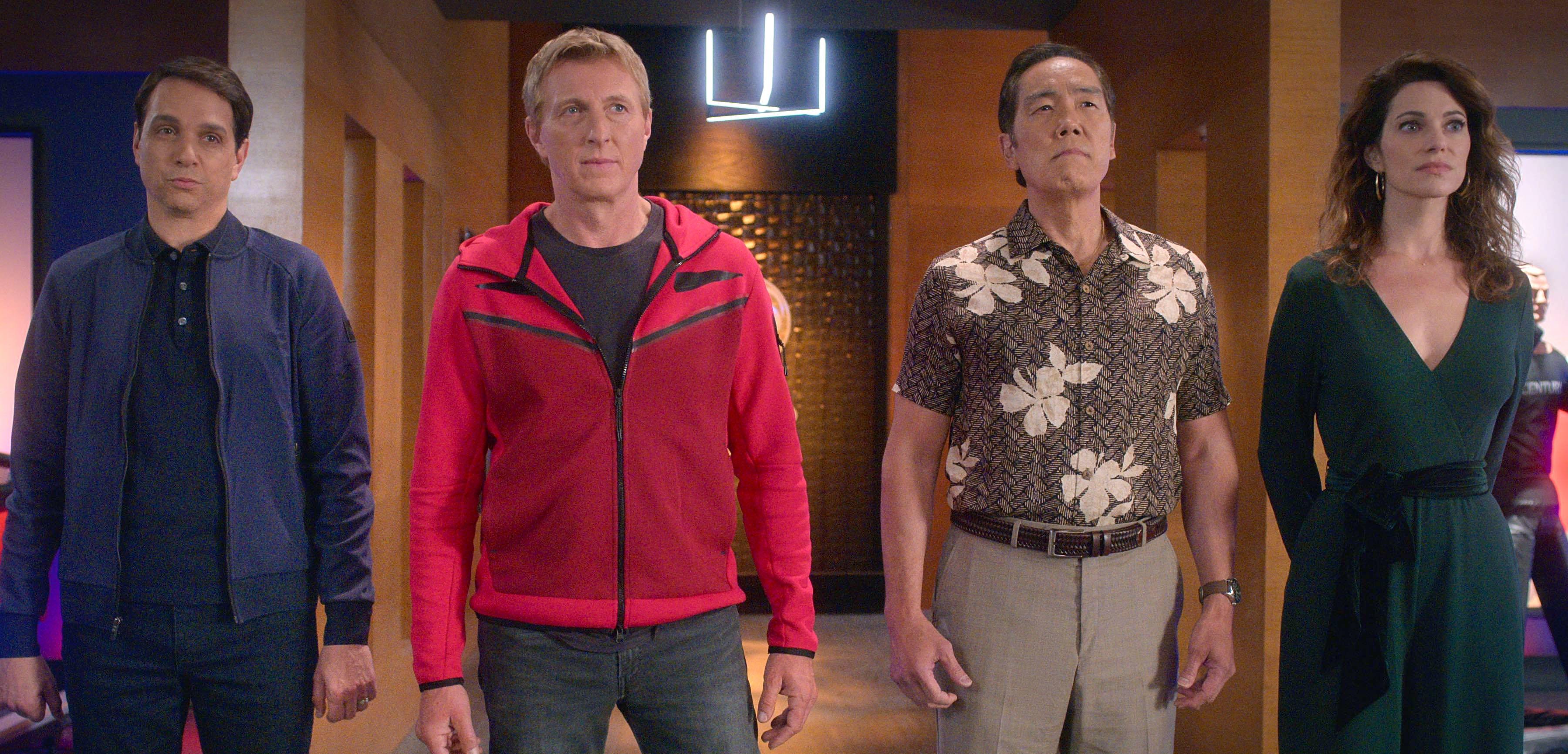 The acclaimed sports dramedy Cobra Kai — a continuation of the Karate Kid film franchise — released its fifth season on Sept. 9, 2022, less than a year after Season 4 started streaming on Netflix.
Article continues below advertisement
Now, with that kind of lead time between seasons, viewers can rest assured that the fan-favorite series is far from over.
On that note, will there be a Season 6 of Cobra Kai? Here's everything we know so far.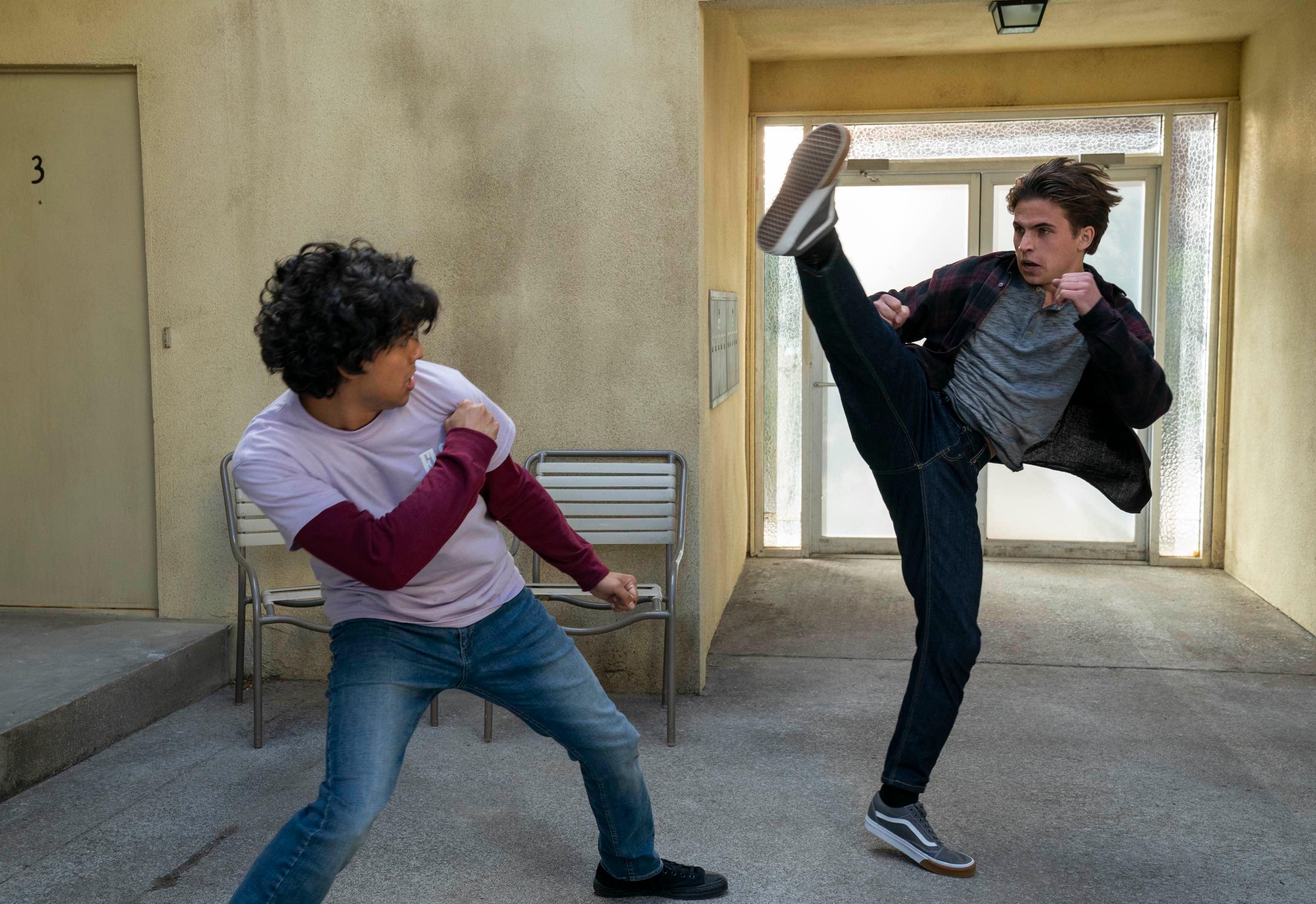 Article continues below advertisement
A release date for Season 6 of 'Cobra Kai' is TBA.
Since the show typically receives extremely early renewals (the fifth season was greenlit ahead of the Season 4 premiere), many were hoping Netflix would announce a Season 6 of Cobra Kai relatively soon; however, it's possible the streaming service may want to let the fans enjoy Season 5 before making any final decisions.
Also, Netflix will likely take ratings and reviews into account as well before announcing anything Cobra Kai–related.
As of this writing, Season 5 currently has a 100 percent approval rating on Rotten Tomatoes and features a critics consensus that reads, "deftly managing an expanded roster of punchy personalities, Cobra Kai graduates to a black belt proficiency in heartfelt melodrama and sly humor." That, my friends, is a very good sign a sixth season could be on the way.
Article continues below advertisement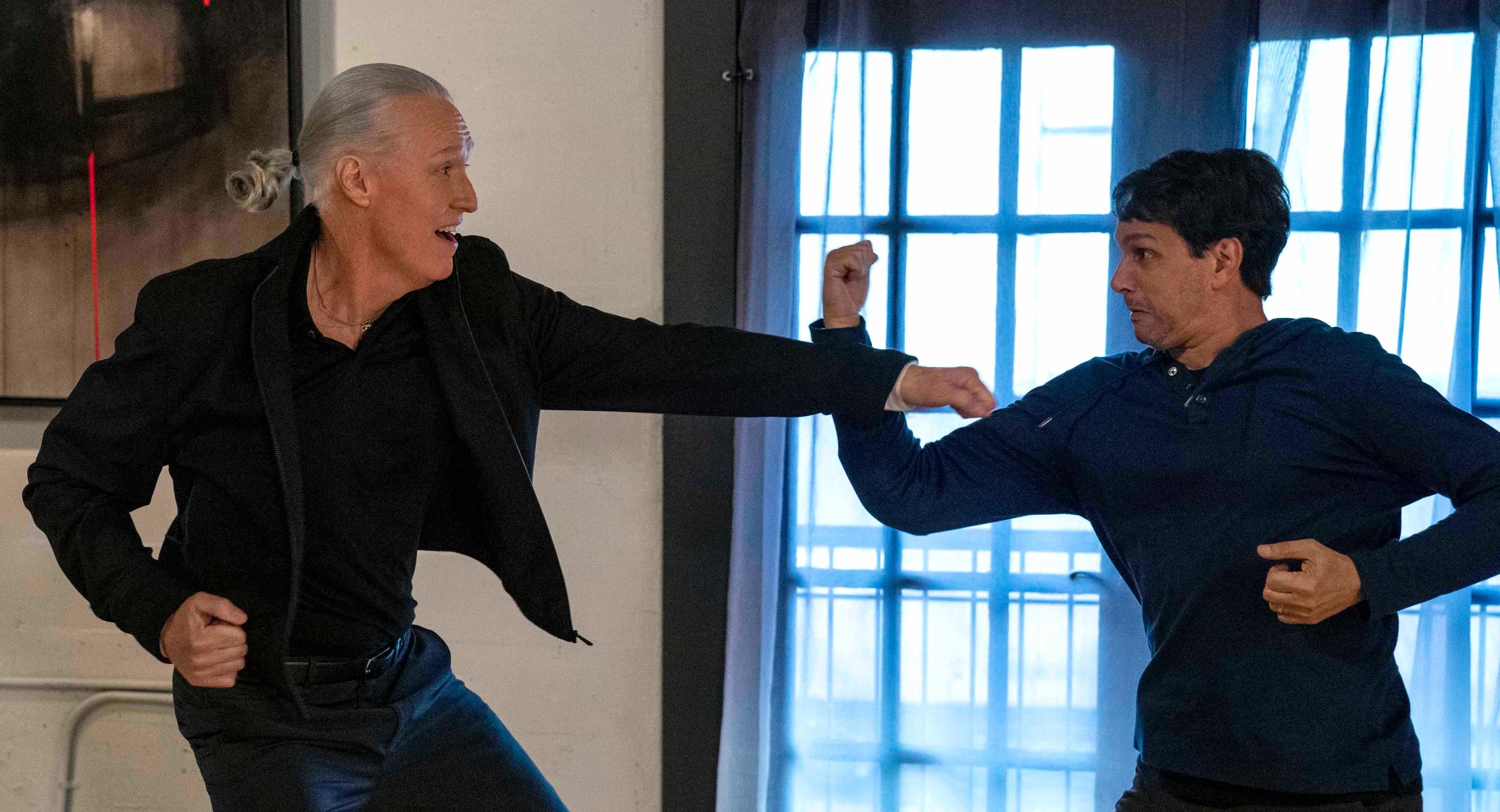 According to ComicBook.com, Season 5 of Cobra Kai was watched for more than 106 million hours worldwide within its first three days on the platform. That's wildly impressive.
And as of right now, Cobra Kai has karate-chopped its way to the No. 1 spot on Netflix's global top 10 list of the most-watched television shows. Come on, a sixth installment is practically guaranteed.
Article continues below advertisement
Ralph Macchio teased the future of 'Cobra Kai.'
In a recent interview with Comicbook.com, star Ralph Macchio revealed that there is footage for future seasons.
"There's stuff that they wrote in Season 3 that didn't happen until Season 4 'cause there wasn't any more room in Season 3," Ralph told the outlet. "There's stuff that was in Season 5 that we know we shot that is being held for the future if we get that green light, so there's more to come, we hope."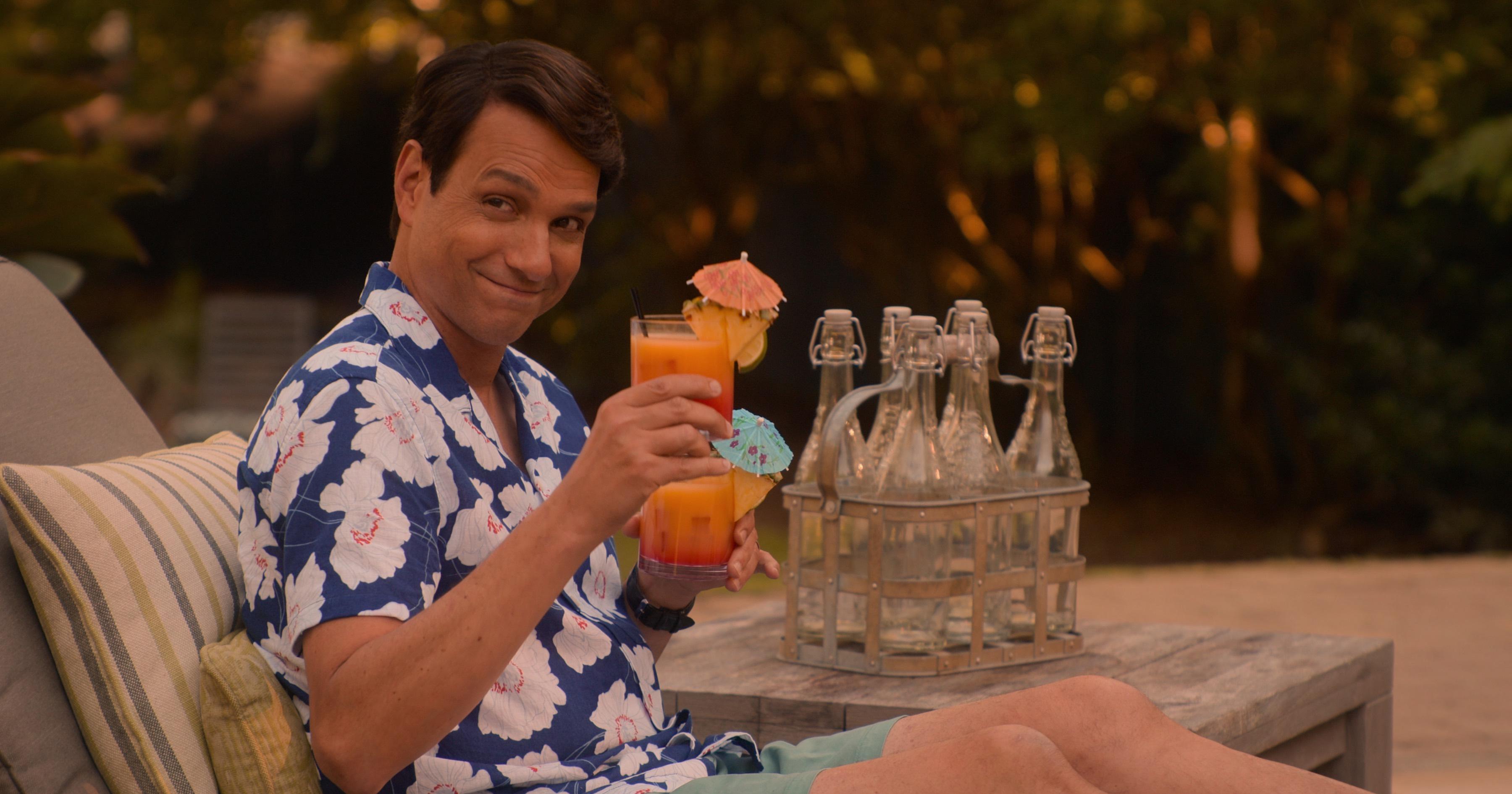 Article continues below advertisement
Ralph also hinted at a possible KKCU, or "Karate Kid Cinematic Universe." Although the focus is currently on Cobra Kai, the 60-year-old actor noted that "there are other areas to draw from."
"Is there a Miyagi origin story? Is there a Cobra Kai prequel before The Karate Kid? Is there spinoffs with some of the young cast of these characters? Who knows? But we're not done as long as we're given the opportunity to really bring it in," he continued. "As long as it evolves organically, these guys that write the show really have their finger on the pulse of that."
Article continues below advertisement
Creators Josh Heald, Jon Hurwitz, and Hayden Schlossberg, too, opened up about what Season 6 could bring.
"We have more story to tell; we're still figuring out the specifics of that," Jon Hurwitz told Variety. "There's plenty in store, lots of thoughts going forward. There's a lot we want to do with these characters and we're giddy about that next step."
And regarding future villains, a certain someone who escaped from prison — i.e. Martin Kove's Kreese — during the Season 5 finale may just start causing havoc in a possible Season 6.
"We liked the idea that for a lot of the characters it feels like, 'We did it. It's over. Cobra Kai is done,'" Hayden Schlossberg said after being asked about whether or not Kreese will become the main Season 6 antagonist.
"Meanwhile, there's the ultimate Cobra Kai snake out there that is really pissed off at everybody right now. We'll see if life goes on easy in Season 6, or if Kreese has something to say. Something tells me that it's going to be the latter."
We're taking note of that hint.
Article continues below advertisement
The creators also touched on a potential international karate tournament, connecting this possibility to their adoration for Rocky. We'll let them explain.
"We grew up loving the Rocky movies. There's that original Rocky and then there's Mr. T in Rocky III. Once it gets to that craziness, how do you top it? Well, you get Russia and America and Drago," Hayden Schlossberg detailed.
Article continues below advertisement
"All these kids are gaining in skill in terms of karate power, so you have to create a new obstacle for them to deal with. It felt like in the real world, that's what would happen. If you're the best around in karate, what are you going to do? Maybe there's something beyond just your local area," he continued.
Though no concrete details were shared, the Cobra Kai creators gave us tidbits to work with, enough to get us pumped for a possible Season 6. In the meantime, we'll be binge-watching Cobra Kai and practicing our roundhouse kicks and front punches.
Season 5 of Cobra Kai is now streaming on Netflix.