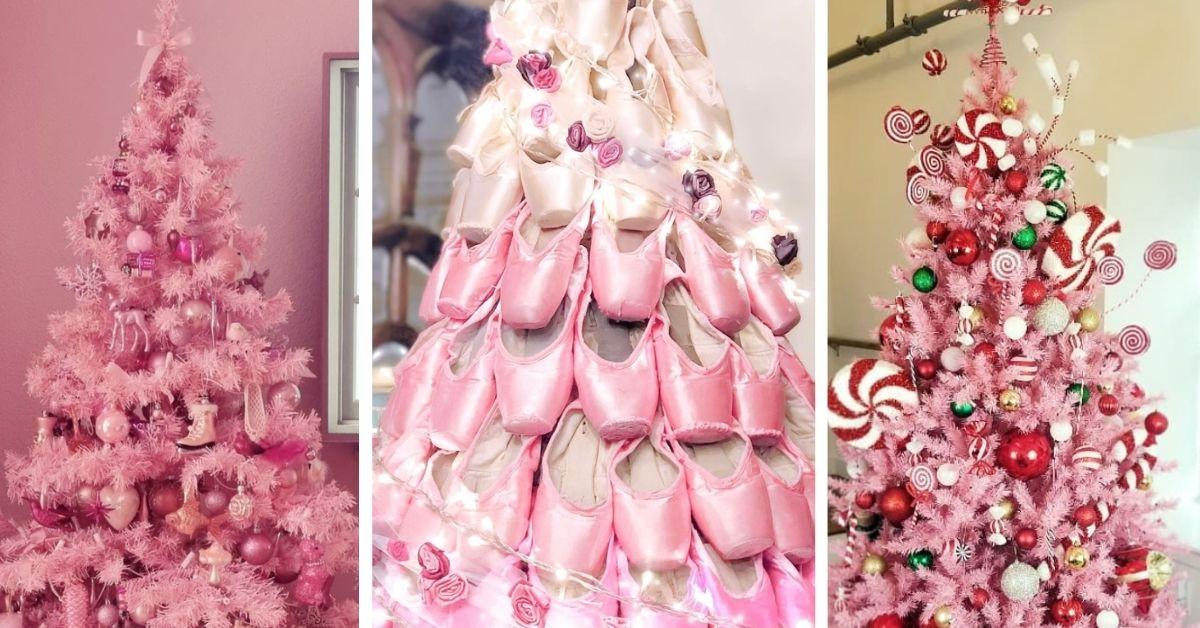 A Bunch of Beautiful Pink Christmas Trees to Add to Your Moodboard
While we all love a traditional Christmas evergreen, we must admit, they do get a little boring. That's why, in the past few years, we've seen a huge spike in Google searches for pink Christmas trees.
Sure, they may be artificial and don't have that sweet piney scent to them like the natural firs do, but pink Christmas trees look great on camera — and we are a generation that consistently does it for the 'gram.
Article continues below advertisement
We decided to do a deep dive into all things pink Christmas trees, because getting that rosy faux sapling is only the first step to having a pink Chirstmas. Next, you must style it. Give it a lewk. Give it some personality.
It's not as easy as decorating a regular tree, and if you don't think it through, having a giant blush-colored bush in your house might look a tad awkward.
Article continues below advertisement
Need some inspo? Or perhaps you're just looking for a therapeutic scroll through some gorg pink tree photos? Either way, keep reading. We rounded up some of the best pink Christmas trees photos on the Internet to inspire a very pink Christmas — because if you're going to go all out with a pink tree, you need to make sure the decorations match its energy.