Yes, the Pizza-Scented Xbox Controller is Real — but Getting One Won't Be Easy
Microsoft is launching an Xbox controller that smells like a slice of pizza, and it might be the most exclusive gamepad ever made.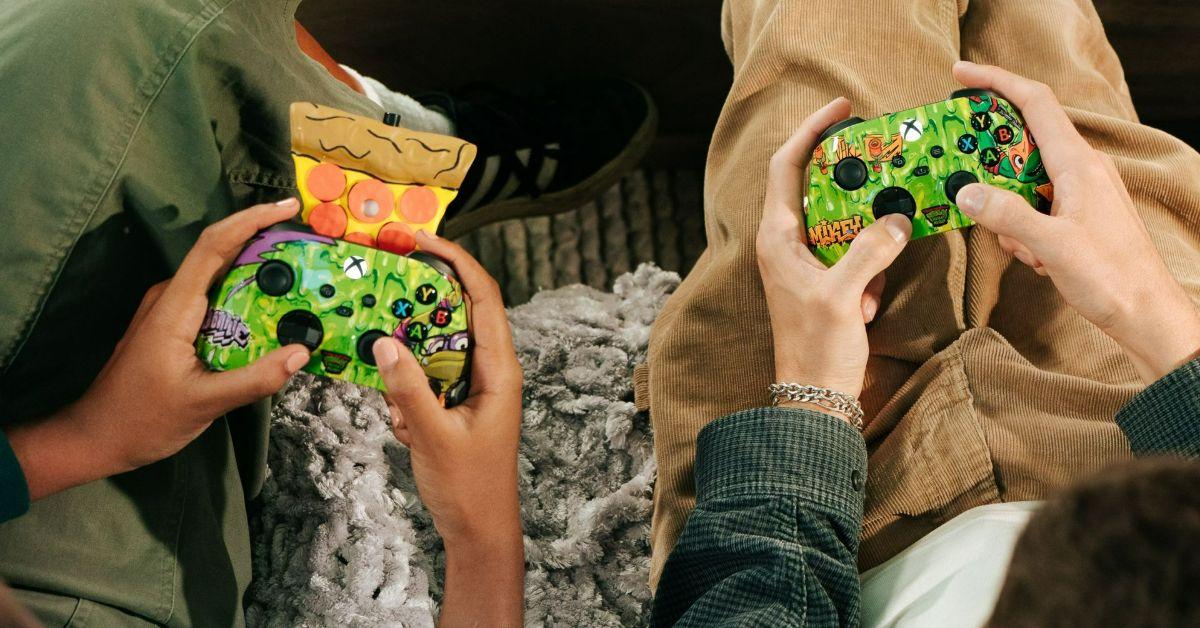 There's no shortage of great controllers for Xbox Series X, which run the gamut from affordable and bare-bones to expensive and customizable. However, we now have to add cheesy and delicious to that list, as Microsoft has officially launched the TMNT: Mutant Mayhem Pizza-Scented Controller. And, believe it or not, the gamepad actually smells like pizza.
Article continues below advertisement
Technically, it's not the controller that smells like pizza, but rather the built-in scent diffuser that's "shaped like a slice of delicious New York 'za." There's also four different controller variants up for grabs, each modeled after the personalities of the four Ninja Turtles (Leonardo, Raphael, Donatello, and Michelangelo).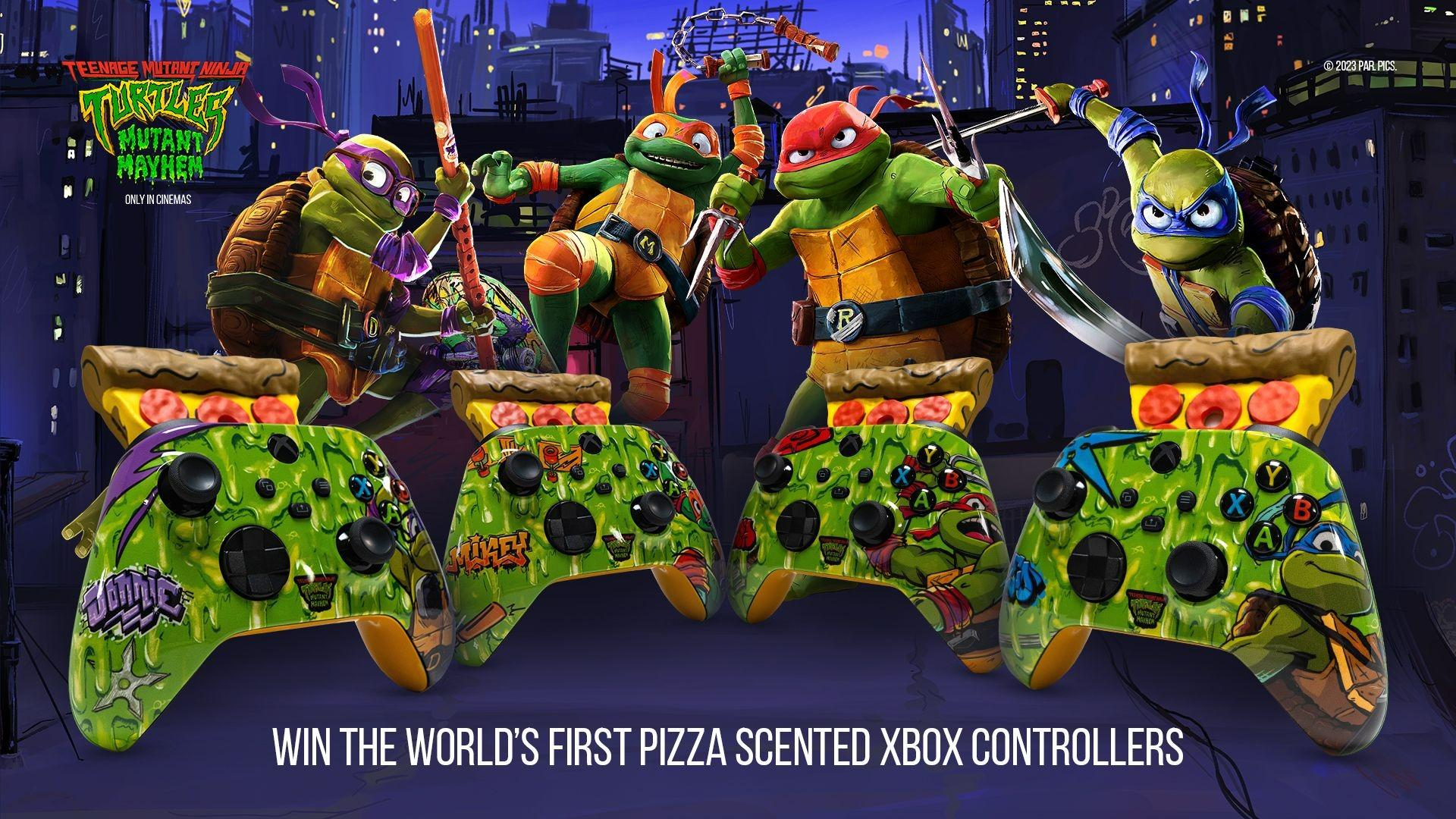 Article continues below advertisement
The controllers themselves don't look very appetizing, with all four variants wrapped in green sludge artwork along with a bit of colorful graffiti and other TMNT iconography. And while they might not look appetizing, they're still incredibly eye-catching — though the giant pizza-shaped diffuser might feel a bit clunky and get in the way while gaming.
It's unclear if this controller smells like cheese, sausage, or pepperoni pizza, but based on the promotional image of a pepperoni diffuser, expect it to smell like the latter. It's also unclear how long the pizza scent will linger around before wearing off, so make sure you have a scent-proof vault to store the gamepad unless you want your whole home smelling like pizza for the next week.
Article continues below advertisement
Is the pizza-scented Xbox controller real?
Yes — this isn't a late April Fools' Day prank. Microsoft is actually launching a pizza-scented Xbox controller. However, getting your hands on it won't be easy. The TMNT: Mutant Mayhem Pizza-Scented Controller is not being sold in stores, and the only way to get one is by winning a giveaway sweepstakes.
Article continues below advertisement
The full rules of the giveaway can be found on the official Microsoft website, but you'll essentially need to follow the Xbox Game Pass Twitter account and retweet their post about the sweepstakes. Do that, and you'll be entered for a chance to win one of four controllers.
Each winner will get a pizza-scented controller along with three months of Xbox Game Pass Ultimate, plus a bottle of "customized pizza-scent liquid fragrance."
Article continues below advertisement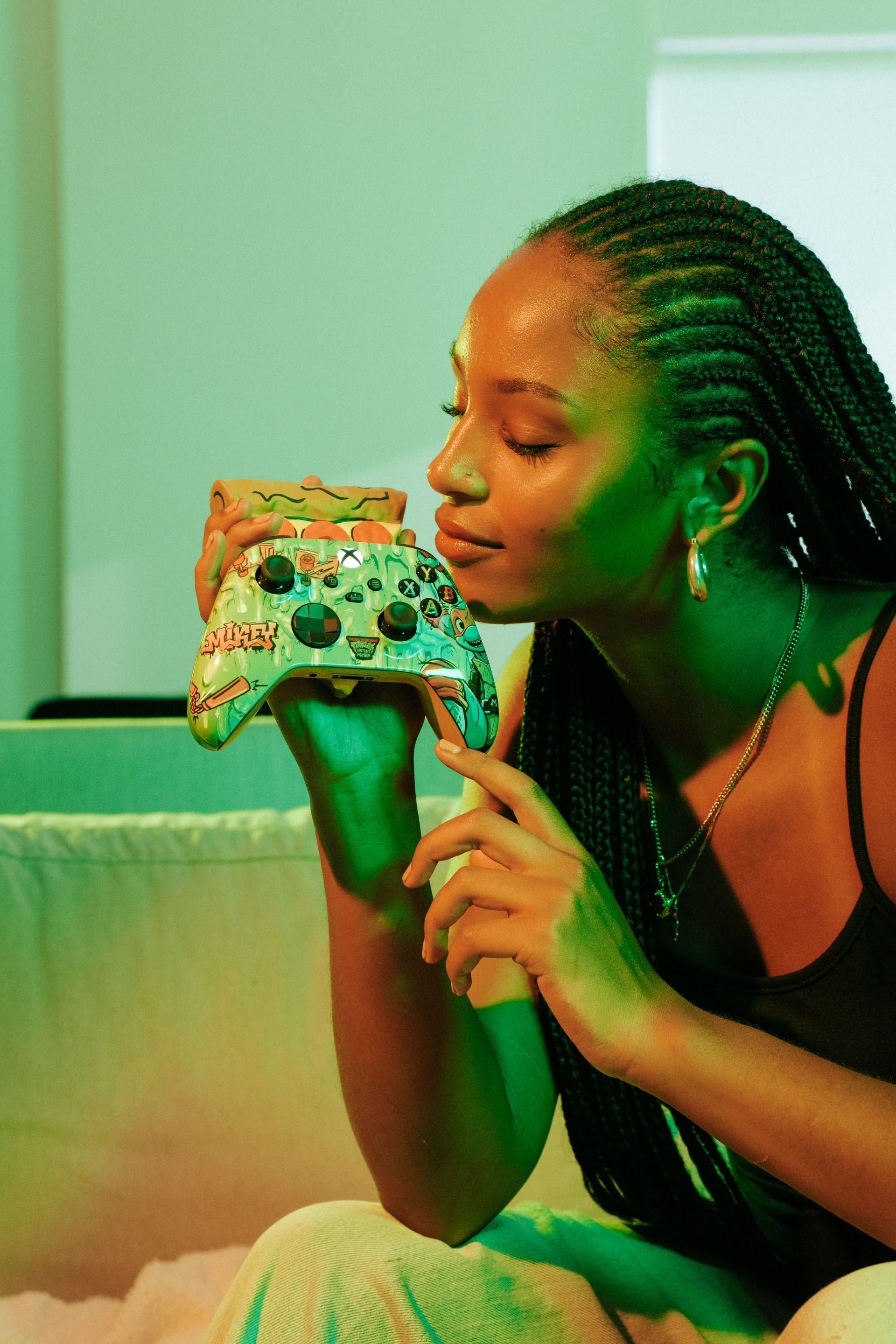 Beyond all the pizza-scented goodness and TMNT artwork, this is a rather standard Xbox controller. That means it'll work seamlessly across Xbox Series X/S and PC. It's not the premium, Elite Series 2 gamepad (or even the Elite Series 2 Core), so don't expect any customizable buttons or back paddles.
But considering you have a chance to get this controller for free by simply entering the contest, there's little to complain about — unless you don't like pizza. But for the pizza-lovers out there, be sure to enter this TMNT giveaway before it ends on August 13.