Can You Still Get a PS5 From PlayStation Direct?
The very anticipated PS5 gaming system was released, and the stocks sold out everywhere in minutes, so when will the PS5 restock for PlayStation Direct?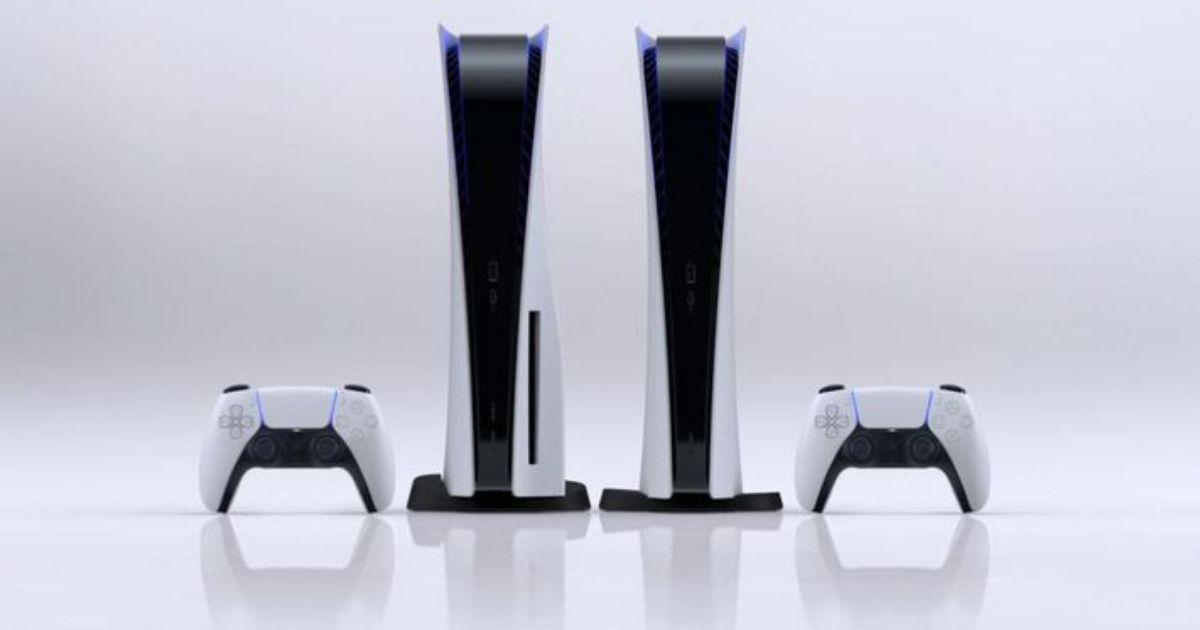 One of the biggest anticipated releases of this year is definitely the PlayStation 5 (PS5). The new gaming platform has long been discussed, and when it was announced it was ready to go, pre-orders sold out in minutes. Officially launching Nov. 12, 2020, it sold out at near-record speeds, and those trying to get one in time for the holidays are wondering when will the PS5 restock if we're going right to the source: PlayStation Direct?
Article continues below advertisement
Is the PS5 restocking on PlayStation Direct?
On Nov. 12, 2020, many retailers had their online stores overrun by people on the hunt to find a PlayStation 5 to purchase. They went on sale at 11 a.m. ET in most online stores. Within moments, they were sold out. Hundreds of people took to social media to complain of website carts crashing and losing out on buying the gaming system.
Article continues below advertisement
Article continues below advertisement
According to one estimate, Sony had expected to sell at least 15 million PlayStation 5 units by the end of the year. Each unit retails for $399 to $499, with other stores offering bundle deals with more controllers or games for an additional cost.
After the pre-order sale of them went out in minutes, they were on-trend to hit that target. It could perhaps exceed that if the company can ramp up productions while still under restrictions due to the COVID-19 global health crisis.
Now that the console has officially been launched, it seems impossible to find one in stock at any store. With a rush of people who attempted to get one and couldn't, they're all wanting to know when they can expect another batch to be available for sale. It seems like the best option is to go right to the source — PlayStation Direct.
Article continues below advertisement
While there have been reports of new stock dropping throughout Nov. 13, it unfortunately seems like PlayStation is not making it easy to get your hands on them. The site, when it initially sold out, advertised for fans to "check back on 11/13 for more availability." But now that the day is here, what's happening?
Article continues below advertisement
If you're trying to access the PlayStation Direct website, you're likely to be dropped into a queue, which will most likely tell you that your estimated wait time is more than an hour. However, some are reporting that they made it through the queue — only to be booted out and sent back to another queue with a wait time of more than an hour.
One person who is attempting to buy the gaming platform thinks that they may have cracked the code, though. It appears that the message saying "more than an hour" has nothing to do with when a PS5 will be available, but rather just has to do with the "service time" being set to Sunday morning. This may help explain why many are reporting that, for them, the wait time bar isn't moving at all.
Article continues below advertisement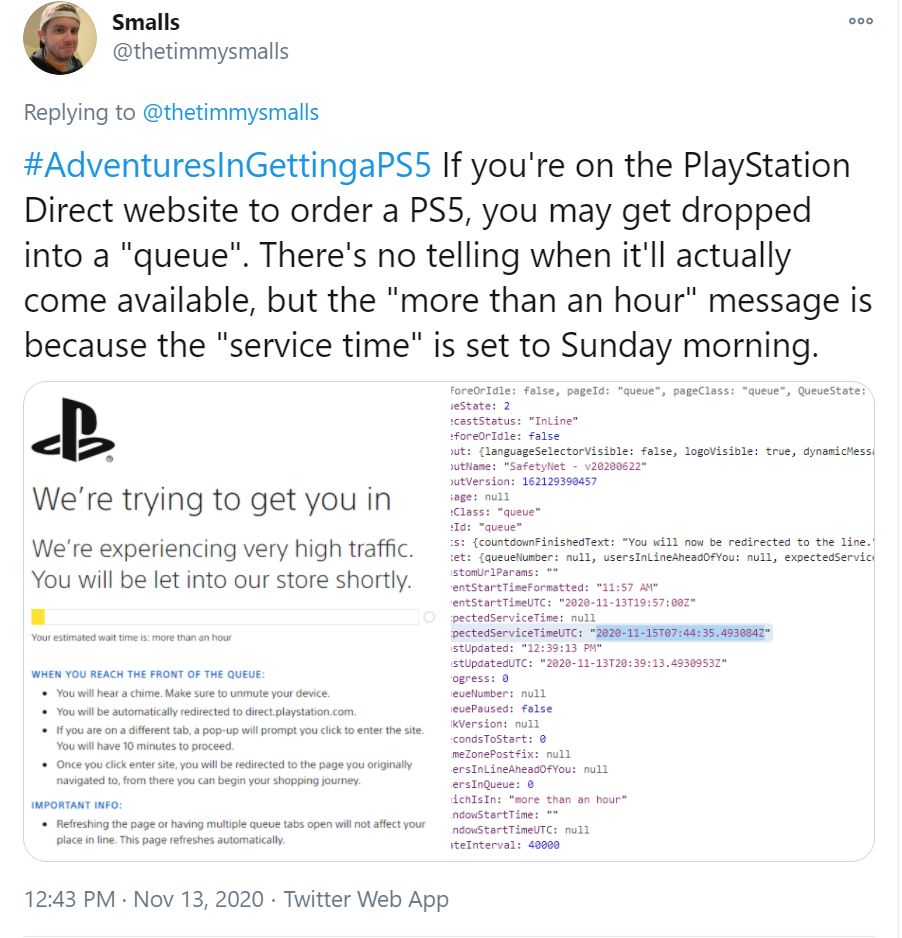 The good news is that while finding a console online or in-store right now is going to be a very tall order, there are plans for several stores to restock before the end of the year. Several online retailers plan to have more PS5 game systems available for customers to buy by Black Friday: Nov. 27, 2020.