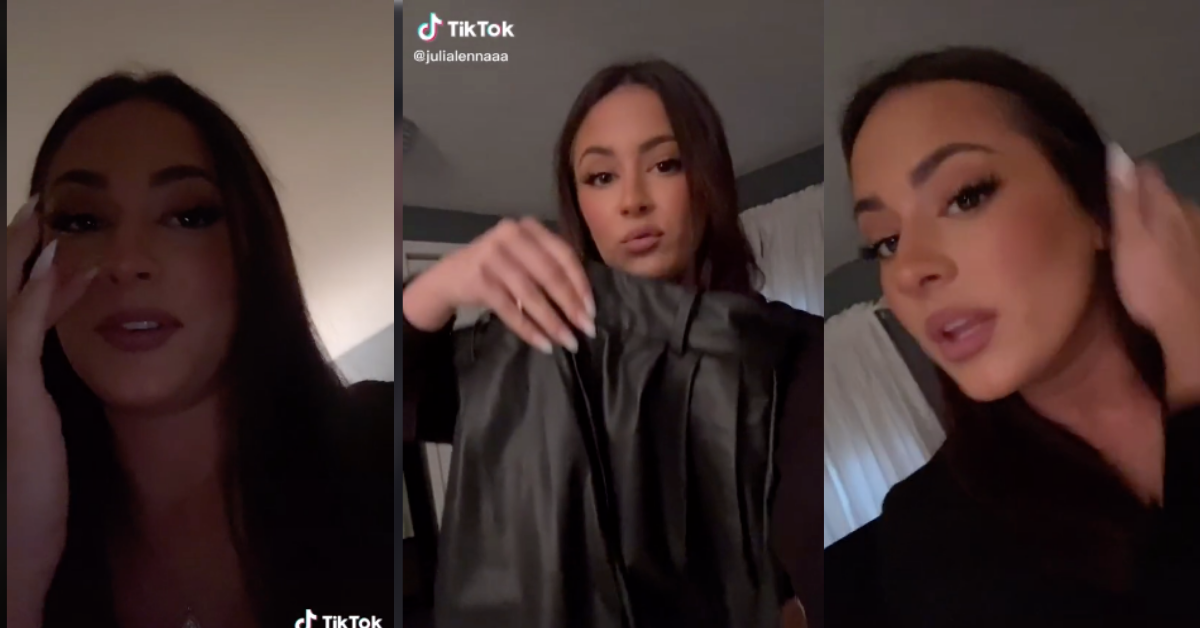 This TikToker Went Viral Because of Her Noisy Pleather Pants
One thing that any avid TikToker can tell you is that the app is a feeding ground for capitalism. What we mean by that is if you see something cool on TikTok, chances are you're going to go ahead and buy it. TikTok made apple and cranberry juice sell out in grocery stores for goodness sake. So, could the same be said for things with not-so-great reviews?
Article continues below advertisement
A 19-year-old TikToker from New York went viral for sharing some insider information into a pair of pleather pants that fashion store Zara is selling. And while it's not a great review, we kind of want to buy them now.
TikToker Julia Leonard went viral after purchasing some noisy pleather pants from Zara.
Julia, who lives in Putnam Valley, N.Y., went viral on TikTok after sharing an important (and strange) detail about a pair of pleather pants she had ordered from Zara. The video works as a warning to those who may find themselves toying with the idea of purchasing this particular pair of pleather pants.
Article continues below advertisement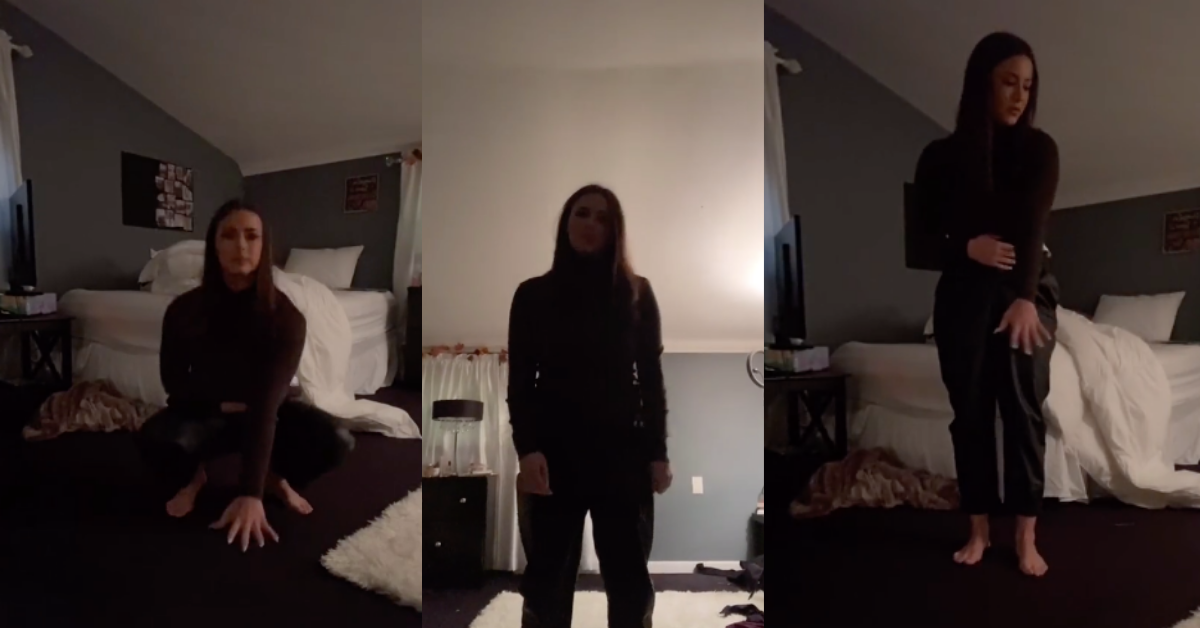 "Please just keep watching if you shop at Zara," she advises in the TikTok video. "So I bought these really cute, flarey-type, leather pants, and I went out to eat with my family in them. And thank God it was just my family."
Article continues below advertisement
It just so happens that when you squat in the pants, as Julia demonstrates, they make a sound that is a bit similar to someone passing gas. Julia told BuzzFeed News that she had not tried the pants before she wore them out to dinner with her family. In the viral TikTok, Julia explains that she discovered the fart noise when her sister dropped her phone, and she bent down to pick it up. That's when the gassy sound was discovered.
Article continues below advertisement
Julia jokes that she and her family took the moment in jest.
After she bent down to get her sister's phone, the fart noise happened. Her sister was the first to notice. "She looked at me and I thought, That wasn't me. What the hell just happened?" she told BuzzFeed. "[My sister] was like, 'You're disgusting!'"
Article continues below advertisement
After the initial shock of the sound, Julia said that her family was cracking up at the embarrassing moment. "My family was cracking up hysterically," she said. "They made me do it over and over again and made a show out of it. I did a whole HIIT workout for how much my legs were going up and down."
Julia wanted to warn her followers about the noisy pants before purchasing.
Even though her intentions were to warn her followers that the pants could result in some embarrassment, she ended up going viral with over 2 million views on the infamous video. Since then, all people want her to do is keep bending down in the pants to make the fart sound.
Article continues below advertisement
Even though her goal was to steer people away from the pants, Julia was surprised that people who saw her video were more concerned on where they could get the pants for themselves. She told BuzzFeed that she's gotten messages from people saying "I need this" and asking her for the specific stock-keeping unit number so they can look them up online.
Article continues below advertisement
"It's just funny something so little like that could blow up so big," she said. "I thought people would be like, 'I'm not buying these,' but it's totally the opposite effect. I was like, what the heck?"
In the end, Julia was just glad that her small moment of embarrassment could make others laugh. "I saw a bunch of comments from girls saying, 'I was having such a bad day, I was just crying before, and then I saw this video and it really made me laugh, so thank you for this,'" she said. "It just made me happy that one small thing like that could change someone's day."