'Pokémon' x Van Gogh Collab Was Ruined By a Crazed Mob of Scalpers And Fans Are Not Happy
The 'Pokémon' and Van Gogh collaboration event was supposed to be a great time for fans, but it devolved into a mob of scalpers fighting over rare merchandise.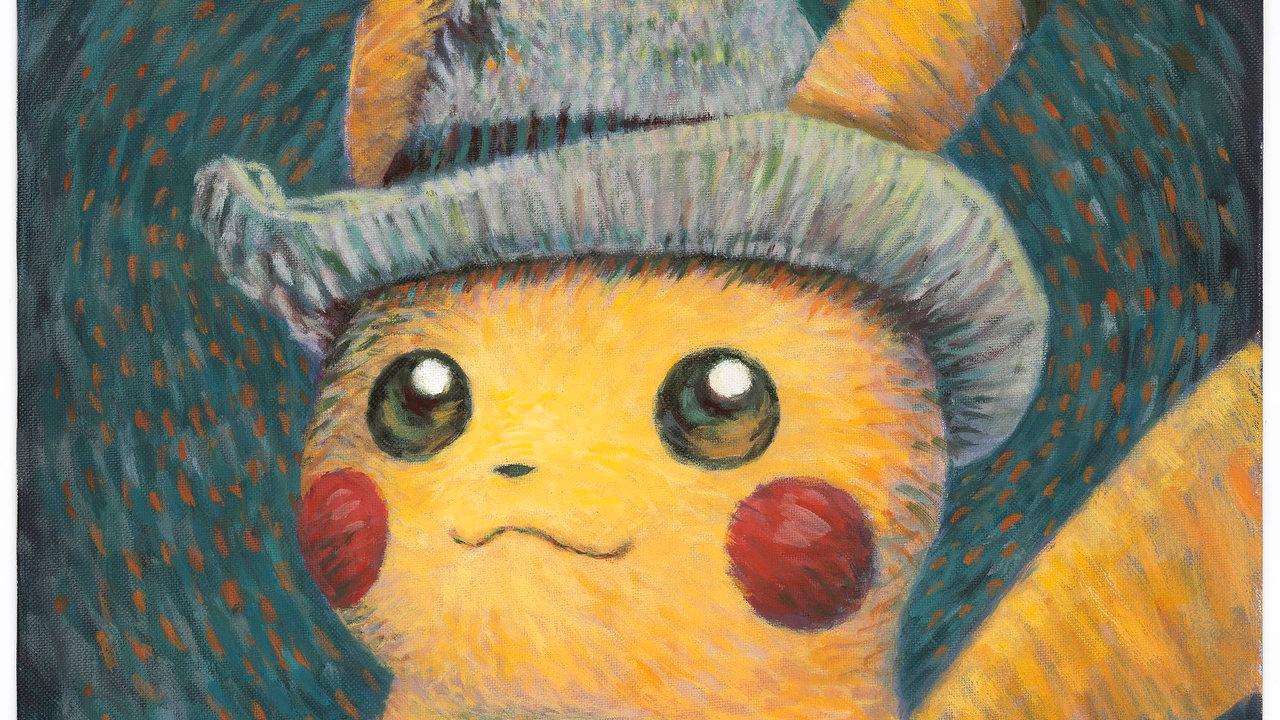 The gist:
During a Pokémon and Van Gogh collaboration event at a museum in Amsterdam, scalpers flooded the site to buy rare merchandise and listed those items for absurd prices on eBay.
The Pokémon Company notified fans that all merch for the event was completely sold out due to what happened, and fans were upset over this.
The exhibit will continue until Jan. 7, 2024.
Article continues below advertisement
The Van Gogh and Pokémon collaboration started as a wholesome event for children and their parents but sadly derailed into a messy free-for-all to grab rare merchandise. The blame goes to supposed scalpers, who flooded into the Van Gogh Museum hosting the event in Amsterdam.
Across social media, you'll find several clips of said scalpers bunched together and tussling over Pokémon merchandise, and this had fans on the internet freaking out.
Article continues below advertisement
'Pokémon' fans freak out over scalpers raiding the Van Gogh collab event.
The exhibition opened on Sept. 28 and, as mentioned, intended to encourage children, parents, and younger people to explore the artistry of Van Gogh with a Pokémon spin.
Participants could walk through to see a Pikachu wearing Van Gogh's signature grey hat, and kids could find some fun drawing their version of Pikachu at an activity station inside. Everything was set for this site to be a calming and exciting experience until the scalpers poured in.
In one clip on Twitter, scalpers are scrambling (and at times fighting) to grab merchandise given at the exhibit. Some were even doing an awkward tug-of-war with Pokémon artwork.
On PokéBeach, a fan website dedicated to Pokémon TCG, fans are upset about everything that transpired and blame the event host Pokémon Center and Van Gogh Museum.
Article continues below advertisement
"The policy at the museum should've been one-card-per-transaction-per-day rather than their disastrous one-card-per-item policy," said one user. "The same can be said for the Pokémon Center's handling of their merch+promo drop too."
Another fan responded that "scalpers suck, but at this point, I'm even more fed up with those in charge of the TCG for their total inability to read the room for the last four years."
Article continues below advertisement
The Pokémon Company issues an apology as scalpers sell Pikachu card for absurd prices on eBay.
On Twitter, The Pokémon Company addressed the exhibit's chaotic opening day and apologized to fans.
Unfortunately, the corporation also announced that due to "overwhelming demand," all products from the Van Gogh collection are sold out.
"It is insane that a company with so much money and so many willing customers won't produce enough product to even try to meet demand," said one fan under the post.
Scalpers, on the other hand, are trying to cash in after their raid through the museum on eBay. Specifically, they are selling the Pikachu with Grey Felt Hat card from the collection between $400 to $1,500 on the platform.
Fans can still enter and enjoy the exhibit until Jan. 7, 2024, but won't be able to get any items from the collection.