You Could Play Alongside Princess Nokia in This 'Fortnite' Event (EXCLUSIVE)
Princess Nokia has always been a fan of 'Fortnite,' and though she doesn't personally have an in-game skin, players can compete alongside her in this upcoming event.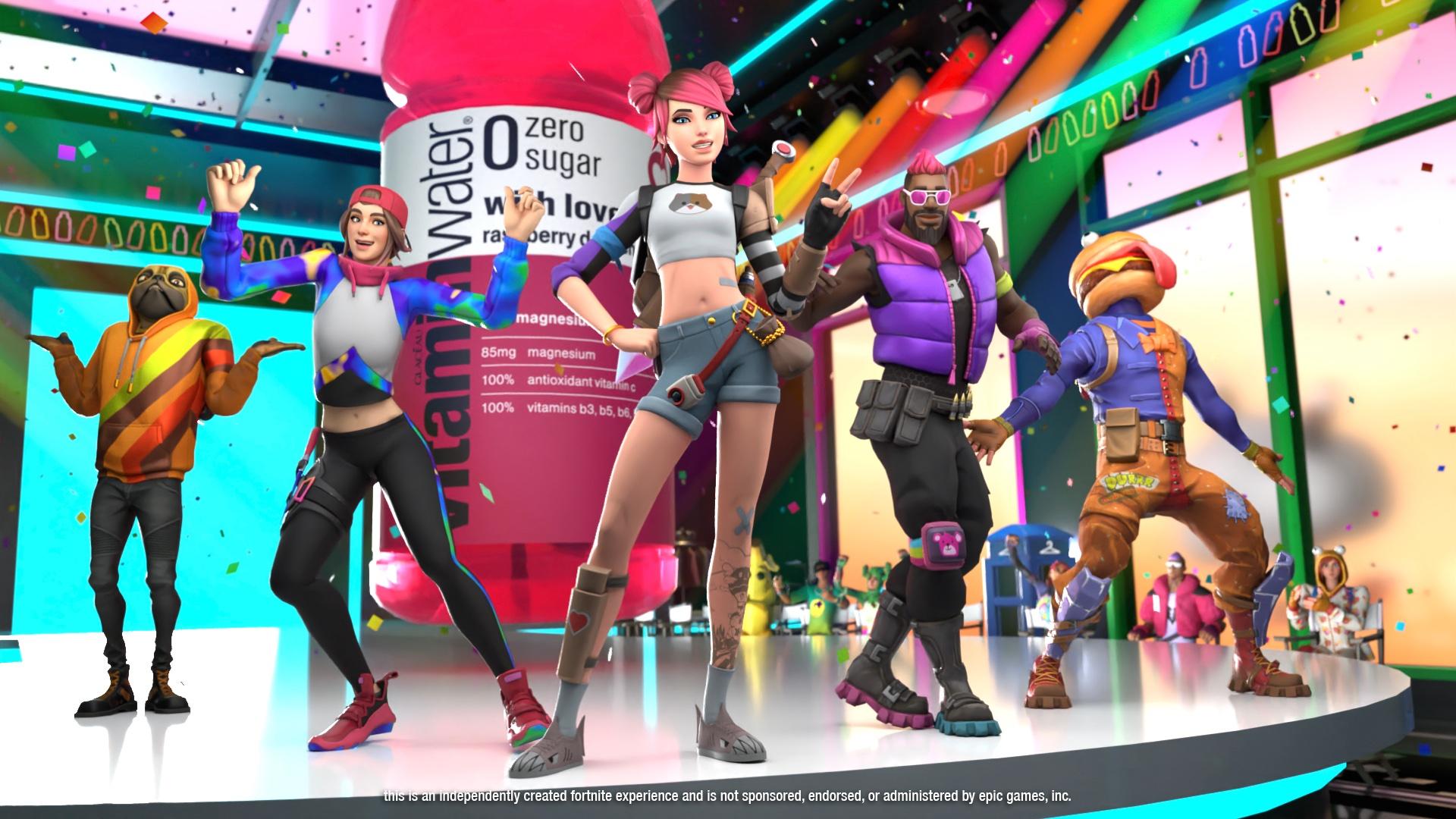 When she's not in the studio working on new music or spending time with her family in New York, Princess Nokia is a gamer.
"I have to be honest with you, Pokémon GO has had me in a chokehold for 10 months," she said in a recent phone call with Distractify. "Someone suggested it to me because I walk around a lot and I spend a lot of time outside... so I like doing that when I'm taking walks around the block or when I'm on my scooter or my bike."
Article continues below advertisement
But outside of the popular mobile AR game, Princess Nokia is also a frequent Fortnite player.
As a fan of her Nintendo Switch, Princess Nokia said she spends a lot of time in the game when she's home in New York, often trying to find new friends to build a team or doing parkour racing maps.
Article continues below advertisement
"Gaming is often considered something for guys. And we all know that's not true," she said. "Especially for people of color who are often underrepresented in large platforms, whether it be social media or gaming itself."
Princess Nokia said she wanted to represent people of color and non-binary players, which inspired her to join Fortnite's collaboration with vitaminwater and competitive gaming team PWR for the "zero holding back showdown event."
In an interview with Distractify, Princess Nokia shared about her part in the collaboration, as well as what her ideal self-designed skin would look like in Fortnite.
Though there's no official Princess Nokia skin as of this writing, she's hoping that her partnership with the popular battle royale game may one day extend beyond the "zero holding back showdown event."
Article continues below advertisement
The "zero holding back showdown event" combines mini-games with 'Fortnite' fashion.
When it comes to picking her look in Fortnite, Princess Nokia says she tries to "think of formative gaming first, and flashy additives after" — but ultimately, her final look always reflects her.
Article continues below advertisement
"I always have characters that actually look like me, or hyper-stylized versions of me," she said. "I'll pick a skin based off of a different era or previous look that I've done — something with more natural hair, something that's a little bit more anime, something that's a little bit more classically Fortnite. But she always is brown, and she always has an edge to her."
The "zero holding back showdown event" consists of more than 50 different rounds, each inspired by different flavors of vitaminwater zero. At the start of the match, players have a limited amount of time to pick what skins and emotes in their locker fit best with the chosen theme before launching into mini-games.
These challenges can include anything from color-match to death run and experienced Fortnite players are bound to find some of their favorites in this event.
Article continues below advertisement
While talking about the partnership, Princess Nokia shared what her personal Fortnite skin would look like if she could design it herself.
"Mine would be a really cool, curly-haired girl who's very fun, athletic, gutsy," Princess Nokia said of her initial design ideas. "She has baggy clothes and the typical signature Princess Nokia accessories: a backpack, headphones, sneakers, and a water bottle."
Article continues below advertisement
But she's clearly given such a collab some thought, because she said she'd also consider incorporating "fairy wings" into it if she wanted to make it a bit more eccentric, or even do a "hyper-stylized mythical creature."
"I always see myself in a character, and it's always based on my personality," she said.
Players who participate in the "zero holding back showdown event" will get to play alongside Princess Nokia, streamer Khleo Thomas, and members of Team PWR to win a grand prize (and bragging rights, of course). The first place winner will take home a custom branded gaming computers including an Intel 13900K, Nvidia GeForce 4090 Graphics Card, 64GB DDR5 RAM, 2x 2TB M.2 SSD, while second place gets a year supply of vitaminwater zero sugar.
Article continues below advertisement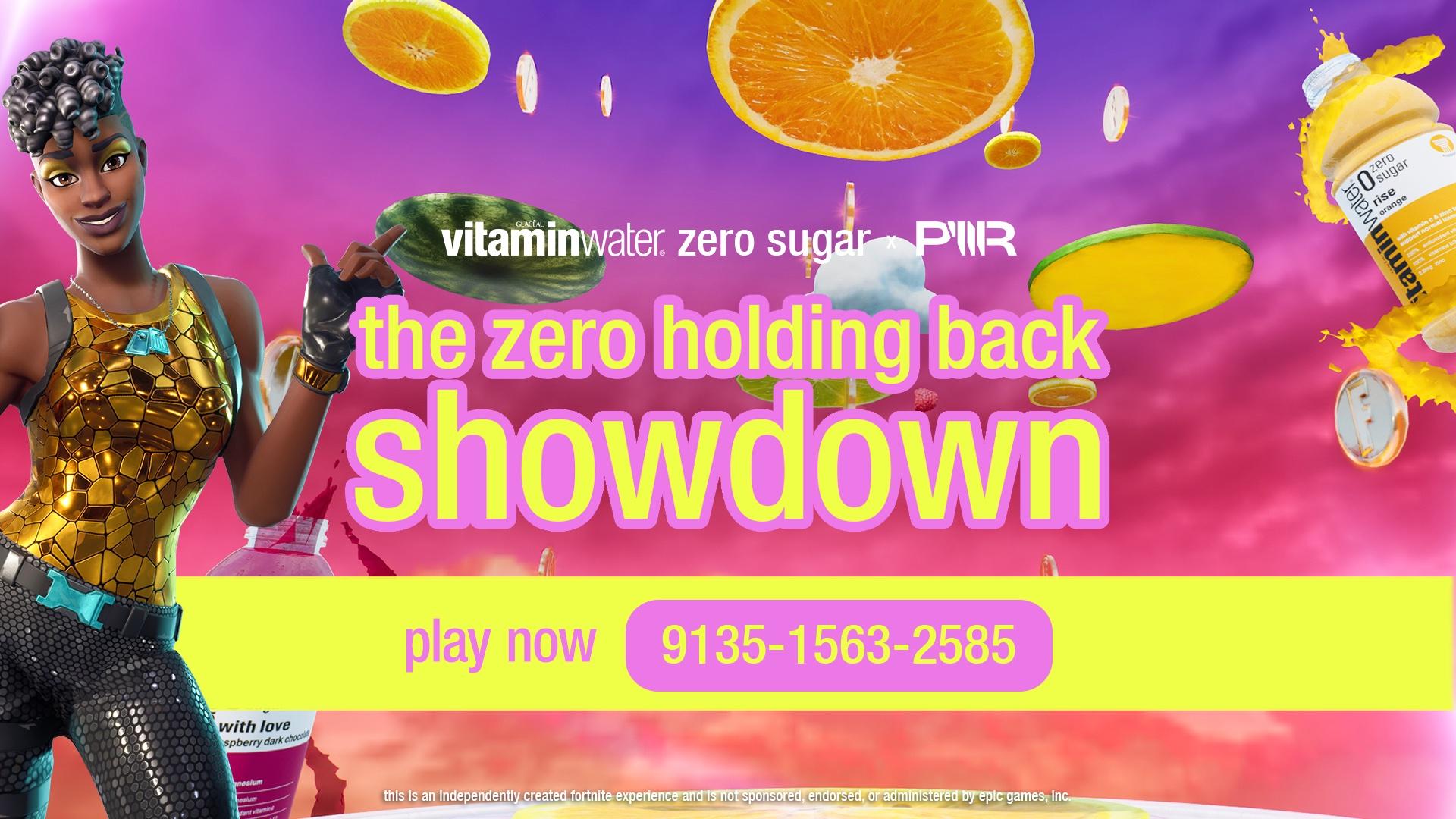 To participate, be sure to visit island code 9135-1563-2585 on Sept. 29 at 8 p.m. EST — and bring your best fits and best skills for a chance to win.