'Fortnite' Lets You Play With a Friend in Couch Co-op — How to Play Split-Screen
Playing split screen in 'Fortnite' is really simple, but there are a few limitations. Here's everything you need to know to get it set up.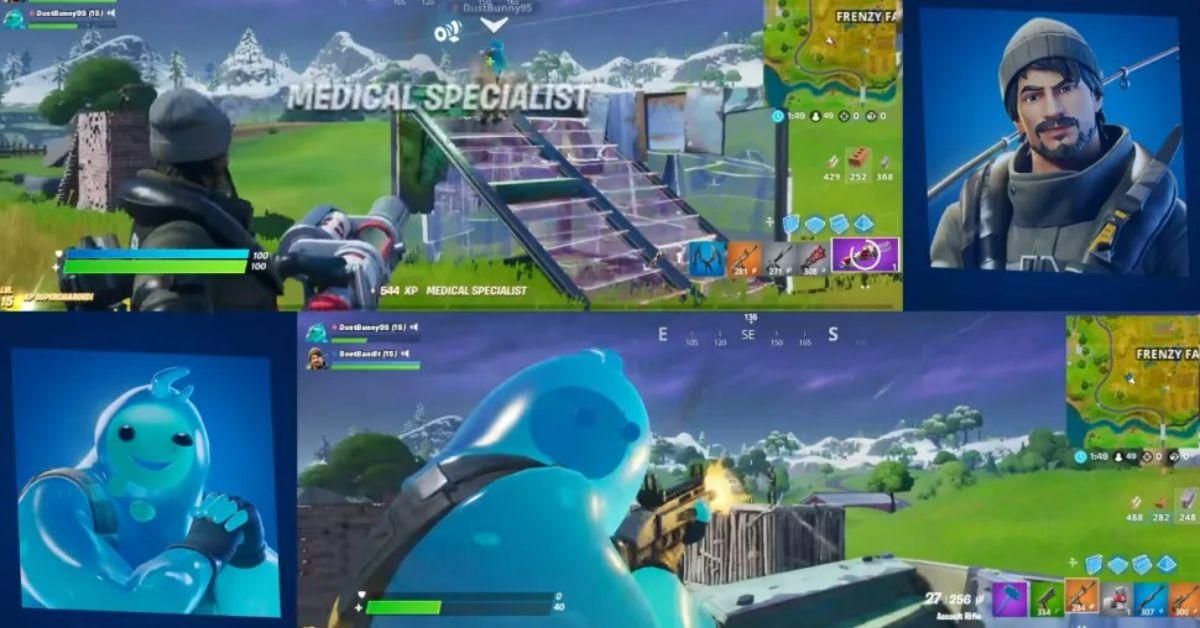 Everyone knows that you can jump online and play Fortnite with friends from around the world. But did you know that Fortnite has a split-screen mode that lets you play couch co-op with a friend in the same room?
There are a couple of restrictions to the game mode, but it's a great way for two people in the same home to play Fortnite with a single console. Here's a closer look at how to do split-screen in Fortnite, along with a few restrictions on its use.
Article continues below advertisement
How to do split screen in 'Fortnite.'
Split screen mode in Fortnite is supported on PlayStation and Xbox consoles and can be launched from the main menu. Switch and PC are not currently supported, and it's unclear if the mode will ever make the jump to these two popular platforms. For now, here's a look at how to launch split screen mode in Fortnite on Xbox and PlayStation.
Article continues below advertisement
Load up Fortnite.
Go to the Main Menu.
Connect two controllers to your Xbox or PlayStation.
Player One will already be in the lobby. They'll now need to invite Player Two.
Player Two will then need to sign into their account using their controller.
Signing in can be done by holding triangle on PS5 or Y on Xbox.
This will log the second player in and add them to your party.
From here, you can simply select which game you want to play, and both players will be launched into the game in split-screen mode.
'Fortnite' split screen mode has some limitations.
While Fortnite's split screen mode is great, there are a few restrictions. For one, it does not currently support Creative, Limited Time Modes, Save the World, Arena Mode, or Solos. That means you'll be stuck playing Duos or other team-based matches. You'll also want to be careful of the following:
Article continues below advertisement
The split screen session will end if a player disconnects or exits the match.
Split screen mode is only active while in a match. Lobbies and other menus will appear as a standard, single screen experience.
Players cannot share an inventory using split screen mode.
You can only play split screen with players using the same language settings.
Split screen is not supported on mobile, along with Switch and PC.
Article continues below advertisement
Aside from those limitations, there's a lot to love about split-screen in Fortnite. Not only is it a great way for friends to play together using a single console, but it can be helpful to see your teammate's location. Instead of relying on them to describe what they're seeing through a microphone, you can just take a peek at their section of the screen to get immediate details about enemy positions or item locations.
Split screen in Fortnite works best with large TVs, as you'll be giving up half the screen to your buddy. But if you don't mind the sacrifice, there are tons of advantages to playing Fortnite locally with a friend.