Going to Pokémon GO Fest NYC? 'Pokémon GO' Product Director Shares His Tips for Trainers (EXCLUSIVE)
Before heading off to Pokémon GO Fest in NYC, you'll want to make sure you're prepared with all the best tips from 'Pokémon GO' Product Director Michael Steranka.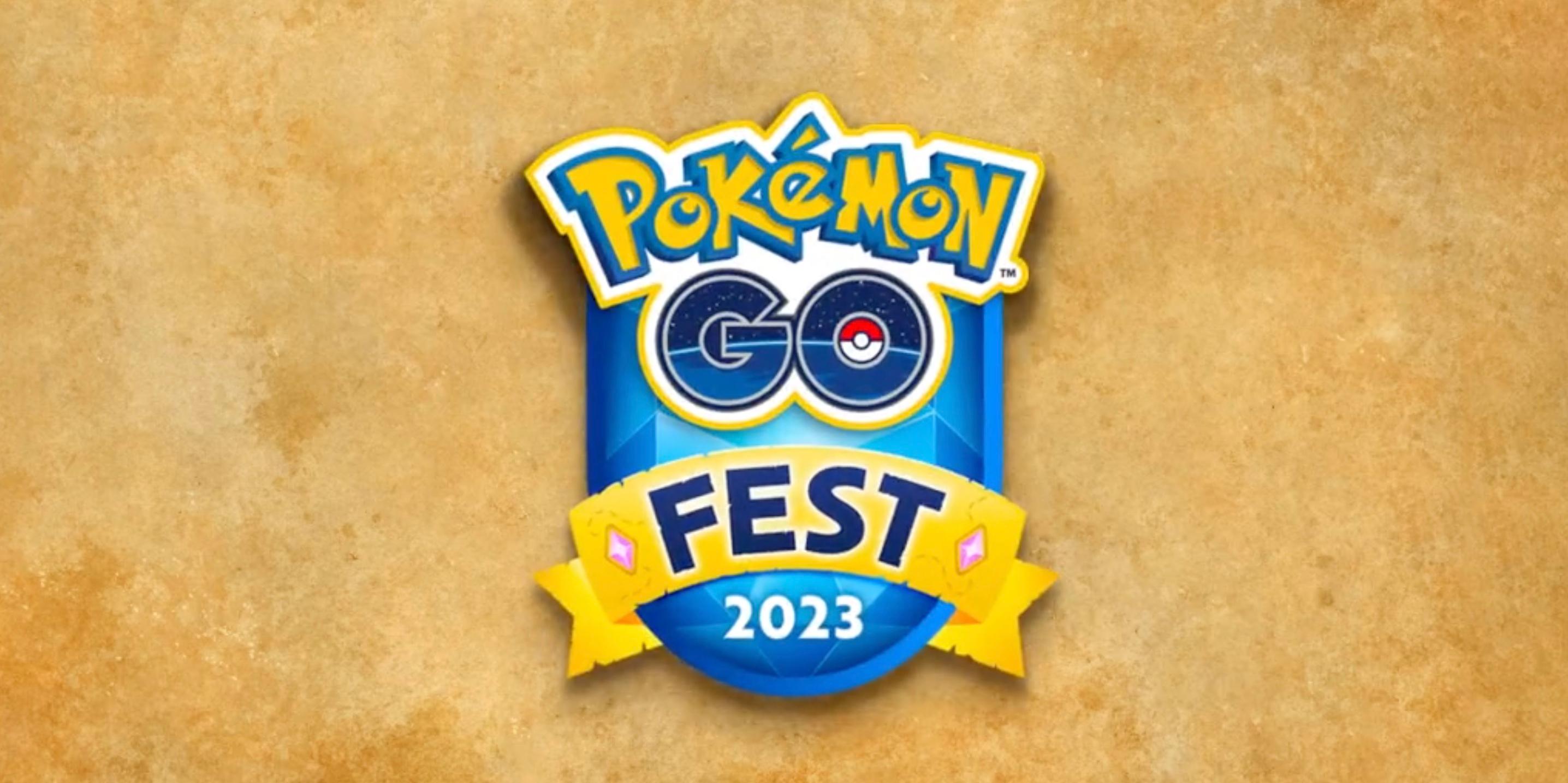 The annual in-person Pokémon GO Fest is one of the few times a year that Pokémon GO players can all gather together to play. As Pokémon GO is an international game based in multiple countries across the globe, the event is meant to bring players together to trade, participate in raids, and earn some exclusive rewards and Pokémon.
Article continues below advertisement
This year, one of the three in-person locations for Pokémon GO Fest is New York City from Aug. 18 to 20. Ahead of the event, where more than 70,000 trainers are expected to attend Pokémon GO Product Director Michael Steranka spoke with Distractify to discuss what players can expect — as well as some tips for those who have never been before.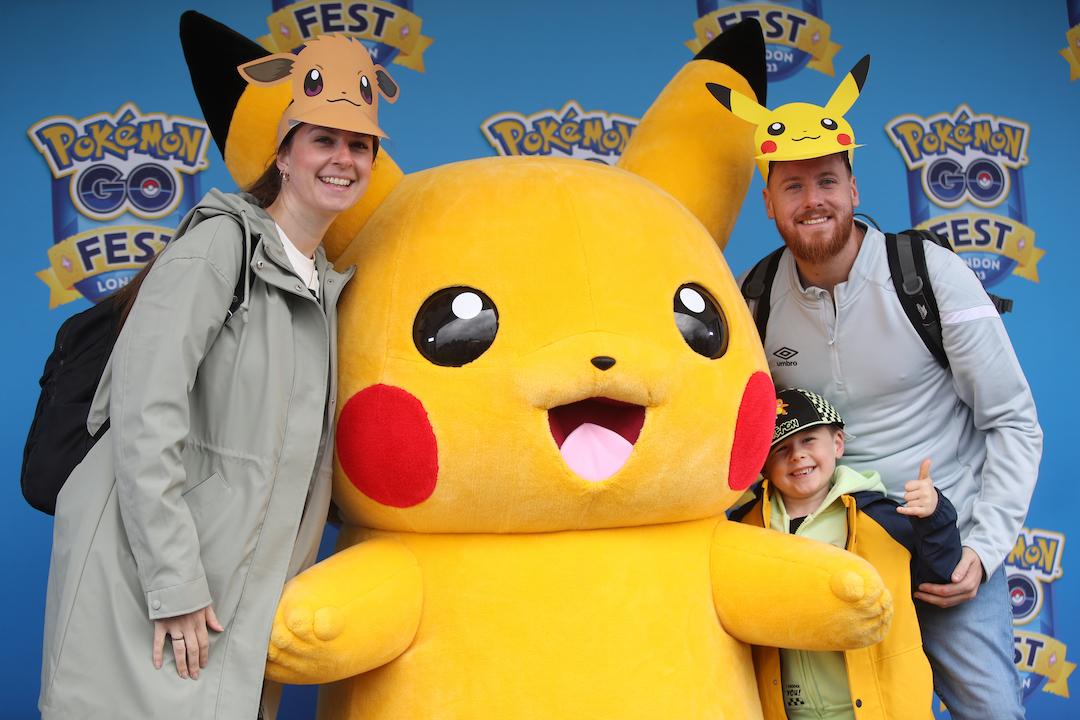 Article continues below advertisement
Pokémon GO Fest NYC will take place on Randall's Island and throughout the city.
Players who purchased a ticket to Pokémon Go Fest NYC can either start or end their day in Randall's Island, where Michael says the team has "decked out" the public park to make it a must-see for trainers.
"[It's] a Pokemon trainers dream come true," Michael said. "And that includes not just the physical things to interact with, but also all the underlying technology, working with cell carriers to make sure that the gameplay experience is possible, giving you opportunities to meet with other trainers so that you can trade for Pokemon that you might not normally be able to catch in in your region, and things like that."
Article continues below advertisement
Randall's Island will feature rotating habitats, each featuring new Pokémon for trainers to capture depending on the hour. Though you won't be able to see any of the rotating habitats at Randall's Island without a ticket, those who just want to meet other trainers and partake in some of the cool in-person decorations are welcome to visit the park during the day, as you won't need a ticket to attend. But once you leave Randall's Island, the adventure still follows you.
Article continues below advertisement
"New York has amazing different pockets to explore and fun gameplay throughout," Michael said. "You'll find special unique PokeStops to get gifts from throughout the city of New York. We want people to really have Pokémon GO be their companion as they discover new places in the city and create their own itinerary."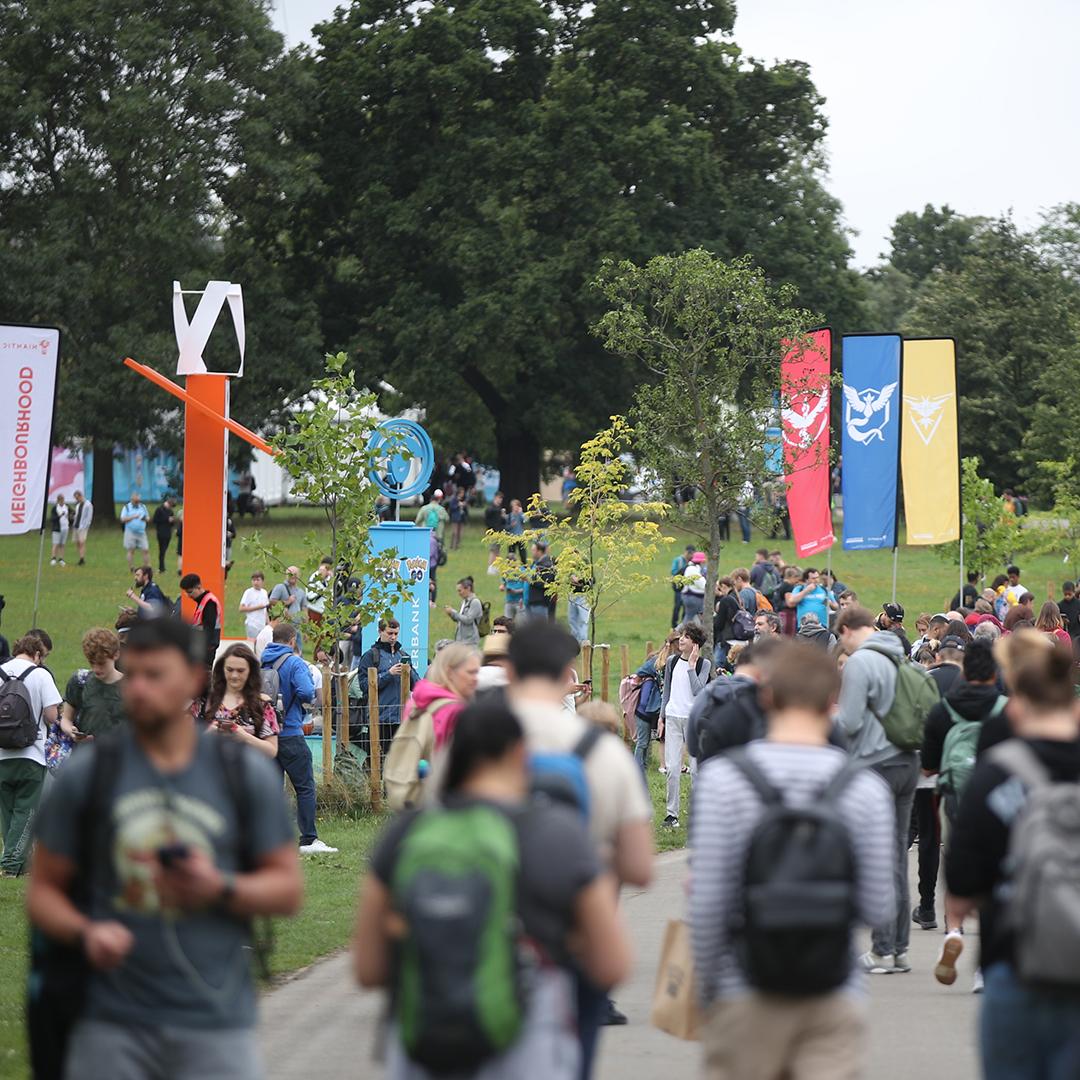 Article continues below advertisement
There are secret PokéStops hidden throughout all five boroughs of New York for players to uncover as they travel around — and only those with tickets will be able to collect these unique gifts. "We want your experience your gameplay experience to follow you," Michael said.
Pokémon GO Fest tips and what to expect if you're attending.
If this is your first time attending Pokémon GO Fest, you should pack the usual things: sunglass, sunscreen, a portable charger. But Michael said you should also try to make friends with new trainers when you go, whether that be through Facebook groups, Discord, or just online.
Article continues below advertisement
"I do think Pokémon GO Fest is best enjoyed with others," Michael shared. "It's really one of the only games out there where being together in person with other Pokemon fans can make a big difference... It's just as much about exploring the world with your friends as it is about catching Pokémon."
Mega Rayquaza and Mega Diancie will also be making their Pokémon GO debut to ticket holders this weekend — and plenty of other special event Pokémon will be available as well.
Article continues below advertisement
Here's a breakdown of the different Pokémon you'll find in the different habitats at Randall's Island:
| Prehistoric Volcano | Poison Swamp | Cursed Treasures | Athletic Field |
| --- | --- | --- | --- |
| Kangaskhan | Zubat | Gastly | Voltorb |
| Aerodactyl wearing a satchel | Venonat | Pinsir | Hitmonlee |
| Dratini | Tentacool | Eevee | Hitmonchan |
| Slugma | Surskit | Snorlax | Hitmontop |
| Cranidos | Gulpin | Nosepass | Shroomish |
| Shieldon | Seviper | Sableye | Makuhita |
| Darumaka | Skorupi | Chimecho | Spoink |
| Archen | Venipede | Yamask | Zangoose |
| Axew | Pawniard | Klink | Baltoy |
| Heatmor | Skrelp | Golett | Lucario |
| Tyrunt | Noibat | Durant | Throh |
If you want to get the scoop on everything happening, Michael says to be sure to check out the Pokémon GO Fest website. But most of all, players should enjoy the adventure that Pokémon GO Fest is meant to be.
"That's just the epitome of the Pokémon GO experience right? Going to a brand new place that you may have never been to before, exploring it, and catching Pokémon along with other trainers from around the world," he said. "There's truly nothing like that in gaming or otherwise."