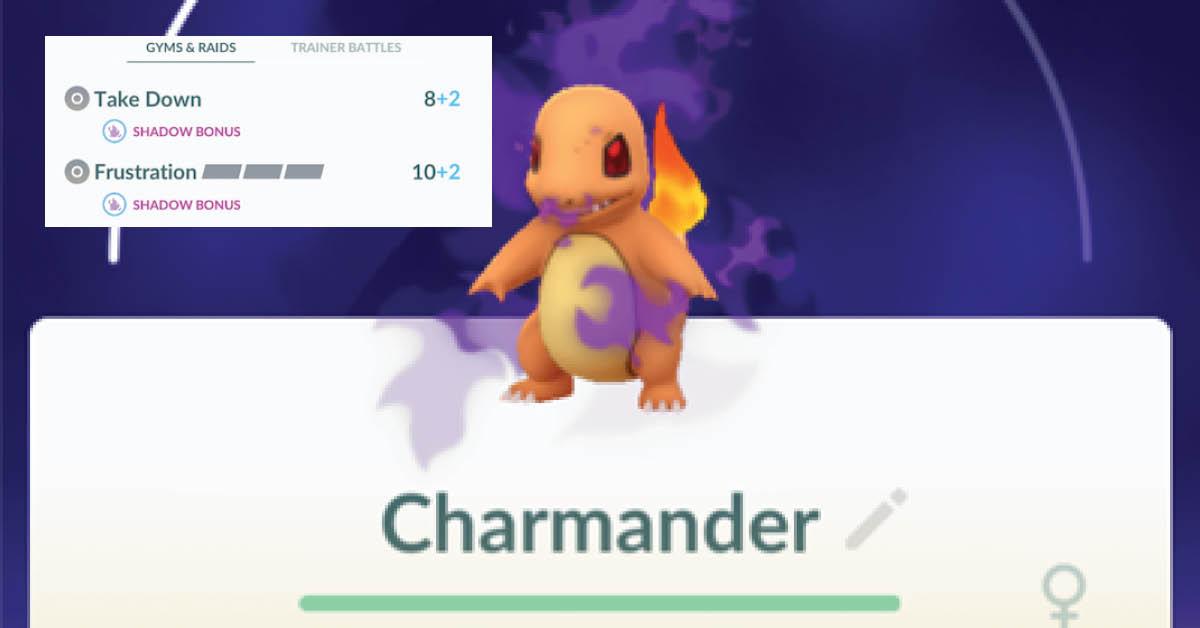 There Are a Few Ways to Remove Frustration From Your Shadow Pokémon
Frustration is a move that all Shadow Pokémon automatically come with that can be a bit, well, frustrating. You can remove it in 'Pokémon GO' with a TM.
Since Team GO Rocket was introduced to Pokémon GO, those who win battles against the fiends have the ability to capture Shadow Pokémon. These Pokémon are available to be captured following the defeat of a Team GO Rocket Grunt, Leader, or Boss, and while they're useful to have on your team, they come with a bit of a hindrance.
Article continues below advertisement
Every Shadow Pokémon automatically comes with the charged move Frustration — which isn't the best option available to use in battle.
Here's what you need to know about the move Frustration and what TMs can be used to replace it.
Article continues below advertisement
What does the move Frustration do?
Frustration is a move all Shadow Pokémon know when you capture them, and while it's the Shadow Pokémon's default charge move, it's not that useful. The move only has a power of 10, making it a bit weak for a charge move, often dissuading the trainer from using the Pokémon in battle.
Unfortunately, the move is also difficult to get rid of. Unlike other moves, you can't just use a TM to get rid of it, as it won't work on Frustration. Instead, trainers have to go through additional steps.
Article continues below advertisement
Here's how to get rid of Frustration in a Pokémon.
There are a couple of ways to get rid of Frustration, though none of them are exactly easy fixes. To start, you'll need to purify your Pokémon, which will require a lot of Stardust and Candy. Before you can do this, you'll need to stock up on both so you can purify your Pokémon, but once you do, it'll raise its appraisal and make it easier for it to learn new attacks and evolve.
Article continues below advertisement
Purifying a Pokémon will then automatically replace Frustration with Return — a charged attack that can then be easily unlearned at any time with a charged TM.
You should also note, though, that if you choose to go this route, purifying your Pokémon will cause it to be weaker. Shadow Pokémon dole out additional damage each turn, and once you purify them, that additional damage will no longer be added to your attacks (though it does raise the Pokémon's CP).
Article continues below advertisement
If you're looking to maintain your Shadow Pokémon's additional strength, though, you'll want to watch for events that will allow you to use a charged TM without purifying your Shadow Pokémon first. This allows you to keep the additional strength of a Shadow Pokémon while getting rid of the frustrating (pun intended) move.
While you can't choose what move is replaced by Frustration with a charged TM, it's bound to be better than the original move since Frustration isn't very useful on its own.
At the end of January, trainers were able to replace Frustration as a move for their Shadow Pokémon using a TM. If you haven't tried to replace the move yet, it's worth a shot to see if the option is still available, even if you're not sure if there is currently a related event going on.