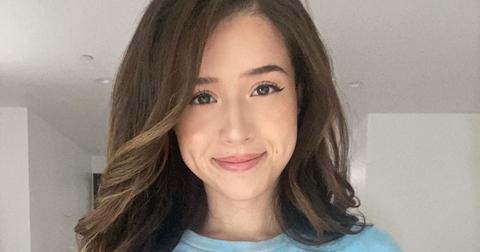 Who Is Twitch Star Pokimane Dating Right Now?
By Reese Watson

Aug. 22 2020, Updated 7:30 a.m. ET
We know people like to watch people play games and that YouTubers can actually turn it into a rewarding profession. Imane Anys, also known as Pokimane, is a Twitch star and YouTuber who publishes live streams of videogame play. She has established herself as an unshakeable social media presence, with over 5.3 million followers.
Article continues below advertisement
As one could probably tell, her online name is a combination of her favorite game, Pokémon, and her own. But, perhaps attributing her popularity only to the video games she plays would be unfair. She also brings oodles of charm and some self-deprecating humor to the mix. Her interaction with fans is laid-back, and she handles criticism really well, too.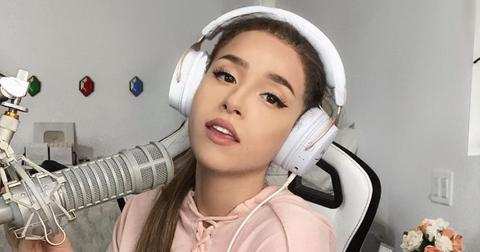 Article continues below advertisement
Does Pokiman have a boyfriend?
LeafyIsHere is a rather notorious YouTuber whose claim to fame has been verbally attacking others — even children and marginalized people. This year, he posted a video attacking Pokimane. In one particular part of the video, LeafyIsHere insists that Pokimane has a boyfriend.
Since he has yet to be corrected, or rather, feel that maybe what he's doing is wrong, he continues to be the troll that he is even if it doesn't make sense for him to poke his nose in someone else's business.
Recently this year, he posted a video attacking Pokimane. In one particular part of the video, LeafyIsHere insists that Pokimane has a boyfriend.
Then, in his video "Content Nuke - Pokimane" he continued to pick on Pokimane's response to the initial attack. She suggests that the best strategy to deal with videos like Calvin's is to ignore them. After making fun of her even more, he asks his fans to share the video with the hashtag #pokimaneboyfriend.
Article continues below advertisement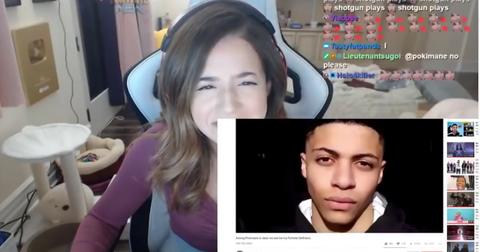 Along with LeafyIsHere, social media vlogger Keemstar also targeted Pokimane with the same insistence that she has a secret boyfriend.
Article continues below advertisement
It wasn't long before the #PokimaneBoyfriend hashtag went viral.
A lot of users jokingly posted their pictures with Pokimane, declaring themselves as the "secret" boyfriend. Many male followers also prepared to have their hearts broken by the grand reveal.
Article continues below advertisement
I don't get why folks are upset at Pokimane right now. How did you not think for a second that she had a boyfriend and all her Twitch stuff was an act to extract money for thirsty boys. My dude she never was going to give you the time of day #pokimaneboyfriend

— The Geek Commentator (@geekcommentator) August 19, 2020
Article continues below advertisement
Other users thought that this was the perfect time to take potshots at Pokimane. They insulted the intelligence levels of her fans and how sensitive they were to be defending her so intensely.
Leafy was elated over the reactions — not surprisingly. He even tweeted about burning her "empire to the ground."
Pokimane will not be sharing her dating life with fans.
But the best responses came from Pokimane herself. As usual, she handled the situation with humor and tweeted a picture of herself with a Barack Obama cardboard cut-out saying, "it's time to come clean. #pokimaneboyfriend." This tweet started many other responses from other verified Twitter celebrities.
Article continues below advertisement
After having her fun, Pokimane put things into a more sobering perspective for her fans. She reiterated that she will not share her personal life online. 
Pokimane also added that maybe, at some point in the future, if there is someone she feels strongly about, she will share the news with her fans.
Though this is not the first case of trolling ever to happen, it is a perfect example of how permissible online bullying and harassment is. Fortunately, Pokimane and her fans were strong and supportive enough to shrug off Leafy. 
Still, there are so many others out there who need the same kind of support system when trolling goes too far.