Fans Are Convinced Pokimane Is Dating This Mystery Man
Pokimane has long kept her dating life private, but recently a man named Kevin Kim appeared on her stream. Is he her current boyfriend?
We know people like to watch people play games and that YouTubers can actually turn it into a rewarding profession. Imane Anys, also known as Pokimane, is a Twitch star and YouTuber who publishes live streams of video game play. She has established herself as an unshakeable social media presence with over 5.3 million followers.
Article continues below advertisement
As one could probably tell, her online name is a combination of her favorite game, Pokémon, and her own. But, perhaps attributing her popularity only to the video games she plays would be unfair. She also brings oodles of charm and some self-deprecating humor to the mix. Her interaction with fans is laid-back, and she handles criticism really well, too.
But who is Pokimane's current boyfriend?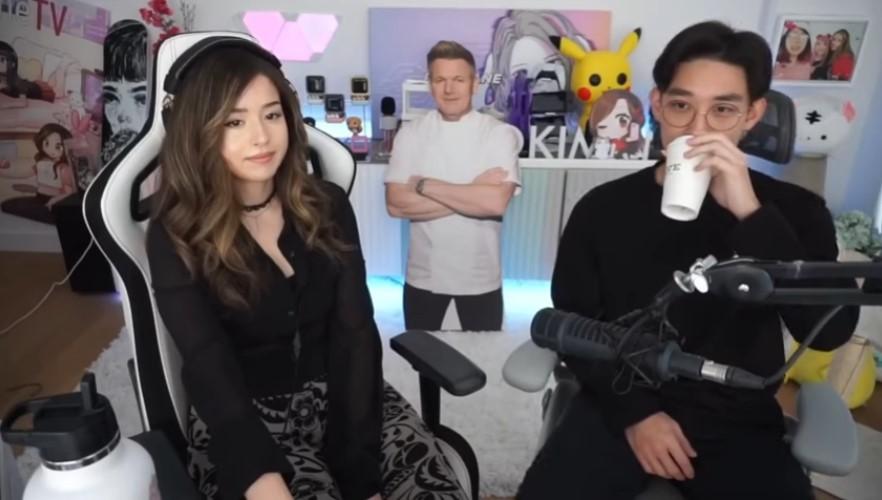 Article continues below advertisement
Does Pokiman have a boyfriend? Is she dating Kevin Kim?
Throughout her rise to fame, there have been multiple questions from fans about who may be part of Pokimane's life offline — resulting in plenty of elaborate theories.
In December 2021, theories began picking up that she was dating Kevin Kim when he appeared alongside her in a stream. When he joined her stream, sitting next to her drinking coffee while the pair listened to music, the chat immediately flooded with theories that they were a couple.
"I'm just one random dude that happened to be on the stream one time," Kevin said during the stream. "Thanks for the welcome, I feel so loved."
In May, the dating rumors picked up steam when she tweeted a "contract" between the two of them, confirming that Kevin would be making more appearances on her Twitch channel.
Article continues below advertisement
"Party A, Kevin Kim, hereby enters a contract with Party B, Imane Anys, under the following terms: 1. Once-a-month cooking streams, and 2. Bi-monthly stream support. These terms must be fulfilled within a 30-day calendar month," the contract, printed on a small piece of paper, reads.
While this doesn't confirm (or deny) that Pokimane and Kevin are dating, fans have continued to ship the pair — and it seems that he's going to make many more appearances on her channel in the coming months.
Article continues below advertisement
Pokimane has previously stated she won't share her dating life with fans.
When controversial creators LeafyIsHere and Keemstar both attempted to attack Pokimane online, claiming she had to have a secret boyfriend and causing #PokimaneBoyfriend to go viral, she had a simple response to the harassment.
As usual, she handled the situation with humor and tweeted a picture of herself with a Barack Obama cardboard cut-out saying "It's time to come clean. #pokimaneboyfriend." This tweet started many other responses from other verified Twitter celebrities.
After having her fun, Pokimane put things into a more sobering perspective for her fans. She reiterated that she won't share her personal life online.
Pokimane also added that maybe, at some point in the future, if there's someone she feels strongly about, she will share the news with her fans.
To this day, it seems as though she hasn't found that special someone she wants to share with the world — so if she is secretly dating Kevin, they're keeping it quiet for now.