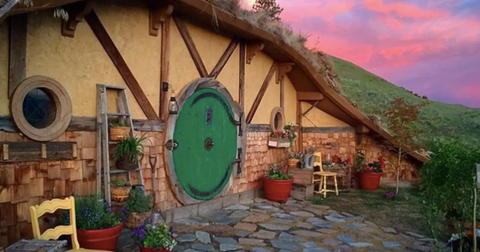 Super Cool Pop Culture-Themed Airbnbs You Can Actually Stay In
By Robin Zlotnick
I don't know about you, but when I book my vacations, I usually choose the destination and then try to find accommodations in that area that don't totally suck. But maybe I have been thinking about it all wrong! Maybe if I centered my stay around a super cool Airbnb themed around my favorite TV shows and movies, it would totally transform my vacation experience.
Themed vacation spots have become all the rage these days, and honestly, they are super fun and kitschy and hilarious, and I am totally on board. The latest addition to the pack is a St. Louis apartment decorated to look exactly like the iconic sets of Stranger Things. How could you not want to stay in "The Upside Den"?
Check out this listing and many more pop culture themed Airbnbs that you can book for your next trip.