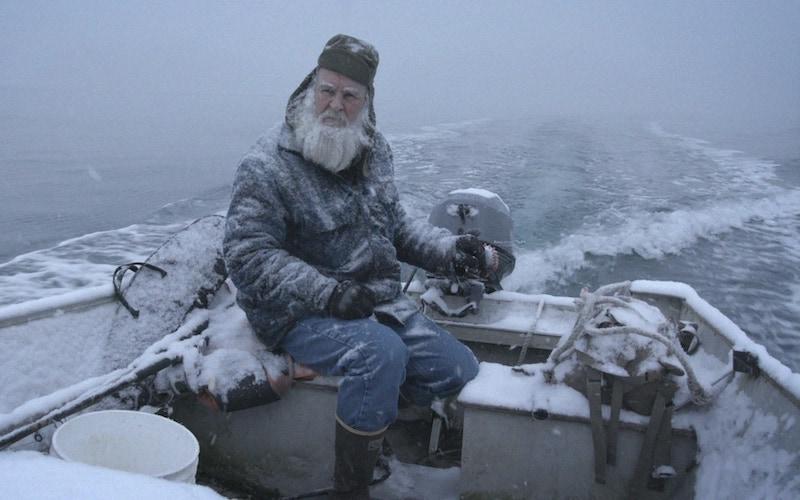 Have There Been Any Cast Member Deaths on 'Life Below Zero: Port Protection'?
It's a morbid thing to think about, but whenever people watch programs where folks willingly put themselves into dangerous situations, you know there's always a huge demographic of folks who are watching to see whether or not tragedy is going to strike.
Whether it's watching NASCAR, or checking out the cast members of the Life Below Zero spin-off Port Protection rough it in the Alaskan wilderness, you just know that there are some viewers who are always on the lookout for death.
Article continues below advertisement
Unfortunately, it was announced on March 19, 2021, that 'Port Protection' Star Gary Muehlberger has died.
Another Port Protection cast member who is no stranger to ultimate survival, Gary Muehlberger, had been thriving out in the wild and perfecting his self-subsistence techniques for more than 39 years in Alaska. He possessed a wealth of knowledge and is sought out for his specific skills, especially when it comes to trapping, from people all over the area.
He was rarely without his dog, Tapper, by his side, and he often ventured out on his 100-year-old fishing boat.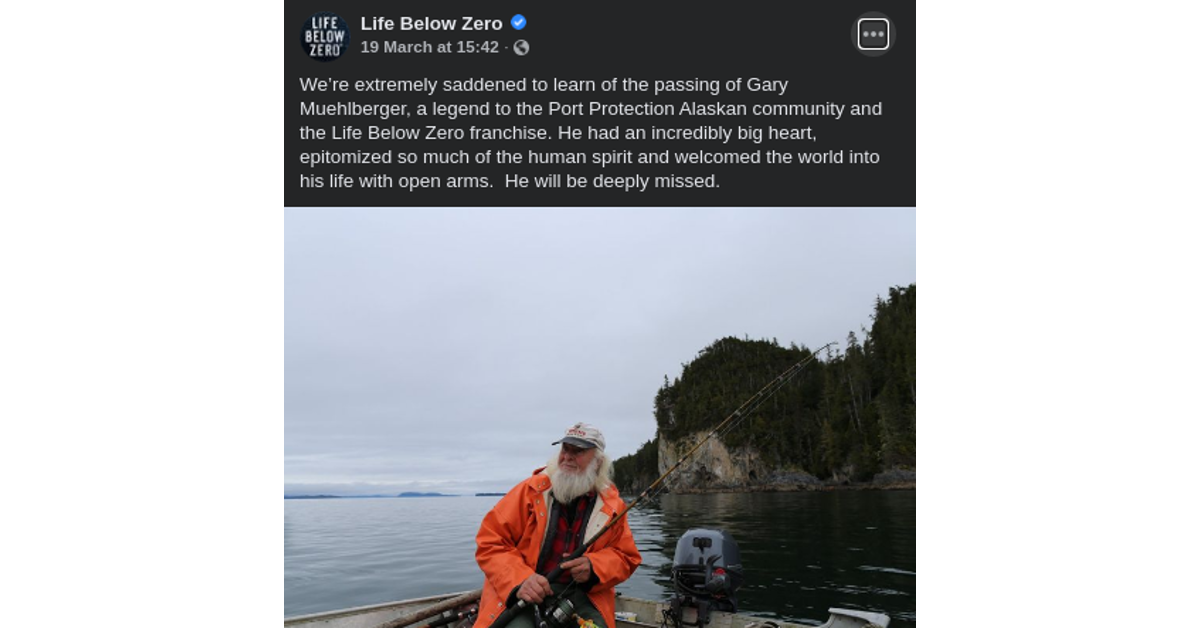 Article continues below advertisement
Sadly, it was recently announced on the Life Below Zero official Facebook account that Gary has passed away. His post was met with thousands of comments from viewers of the show who expressed their condolences and shared how his life had positively affected their own. The wilderness didn't claim Gary, but it's believed that he died from a fire in his home.
Article continues below advertisement
While Sue Aikens has gotten into some extremely dangerous situations, she is still very much alive.
While there are a lot of people on the program who probably shouldn't be alive today, given all of the obstacles they had to overcome, you'd be hard-pressed to find someone on either Port Protection or Life Below Zero who defied the odds more than Illinois native, Sue Aikens.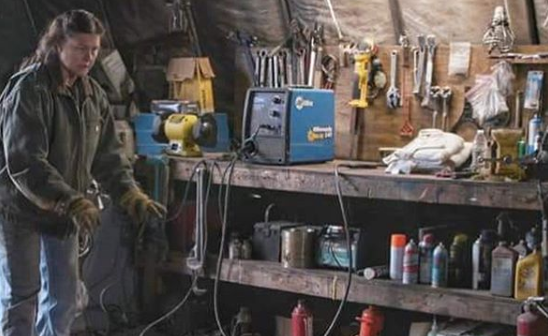 Article continues below advertisement
Originally from Mount Prospect, Sue moved to Alaska with her mother in 1975 when she was only 12 years old. Sue's mom left her husband (and Sue's dad) behind in the middle of the night. All Sue brought with her was a Tigger doll, a sock monkey toy, and a bunch of socks and underwear in a paper bag. Before moving to Alaska, Sue and her family lived on a tropical island for a year that she didn't even know the name of.
Article continues below advertisement
So making unconventional living decisions was kind of her family's MO, and that trend continued with her and her mom's migration to the Great Northern Beyond.
They moved to a village which was about 50 miles north of Fairbanks, but it wasn't long before her mom up and abandoned her 12-year-old daughter who then had to learn how to take care of herself. All alone, fighting the cold on a daily basis and learning to be self-sufficient, Sue survived.
Sue Aikens from 'Life Below Zero' survived a gnarly bear attack.
In 2007, while living in isolation in an area that had a reported 83 tagged grizzlies, Sue was attacked by a bear and sustained heavy injuries to her limbs.
She didn't seem too perturbed by the attack, however, saying, "You're never more alive than when you're on the edge." I mean, yes, she's right, but at the same time, I'd rather not have to become the next Hugh Glass in order to enjoy my life more, you know? Then again, it seems to be working for Sue.
Article continues below advertisement
While the lifestyles of Life Below Zero and Port Protection cast members may seem like they're over-the-top and rife with danger, it's clear the folks on the show wouldn't want to survive any other way.