Enjoy Virtually Cleaning Things With Your Friends in 'PowerWash Simulator'
'PowerWash Simulator' lets you run your own power washing company — and with its multiplayer options, you can work through the game with friends.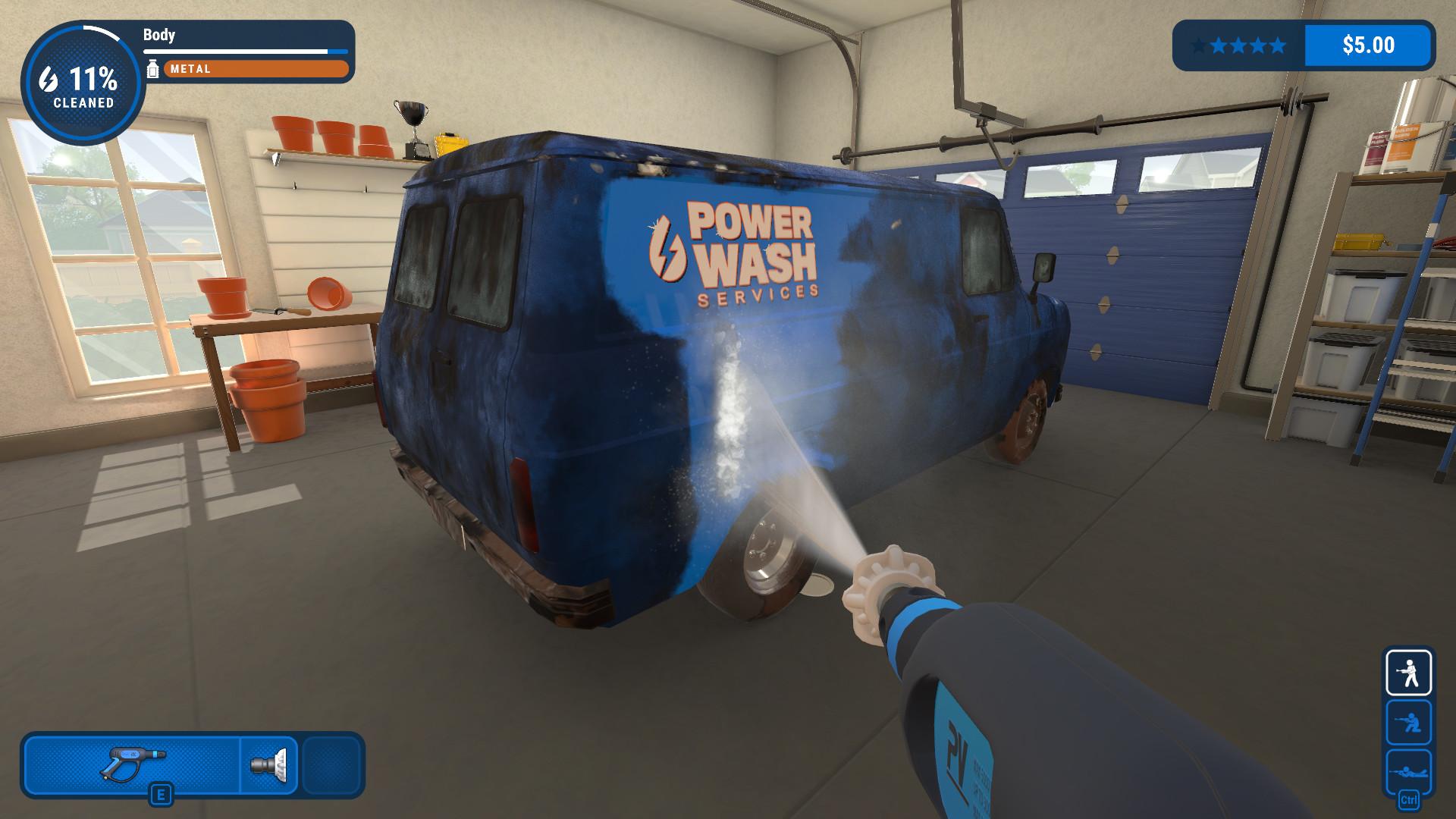 There are some things in this world that are simply satisfying. If you've spent any time mindlessly scrolling through social media, you've probably found yourself oddly entranced by cleaning videos. Watching someone power wash a sidewalk and restore it to a brightness you didn't know it could achieve can easily bring you a temporary calm — even though you're not doing the power washing yourself. While we can't explain the appeal of these videos, we can offer something equally as satisfying.
Article continues below advertisement
With PowerWash Simulator, the video game from Square Enix, you can take control of the cleaning and restore various items to their original glory — no wet shoes or actual power washer required.
Playing into the satisfying sense that cleaning gives many of us, the new title lets you build your own virtual power washing business. You can even play this title with friends thanks to the game's multiplayer options.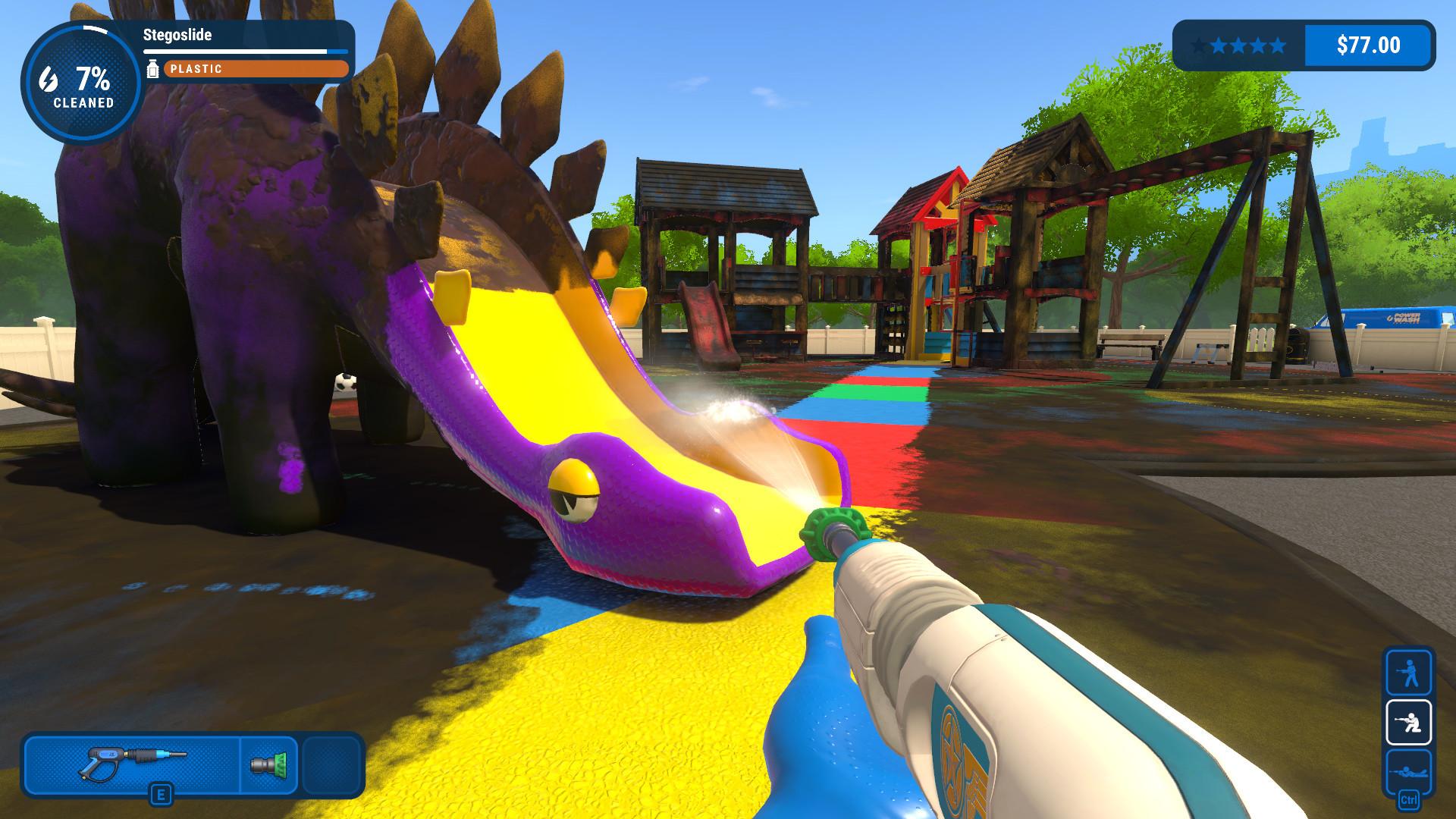 Article continues below advertisement
What platforms is 'PowerWash Simulator' on? Is it available on Game Pass?
At launch, PowerWash Simulator is available on Xbox One, Xbox Series X/S, and PC. It's currently unclear if the developers have any plans to release the title for PlayStation consoles or the Nintendo Switch, though it's possible it may come to those platforms in the future.
If you have a subscription to Xbox Game Pass, you also don't have to purchase this game for a chance to play it, as it's currently available to those with a subscription for both Xbox consoles and PC players.
Does 'PowerWash Simulator' support crossplay?
While PowerWash Simulator may currently only be available for Xbox consoles and PC, the title does support crossplay between those platforms, meaning players can power wash things together regardless of which platform they're accessing the game on.
Up to six people can play together online with the game's online multiplayer option, while two players can work through the game's main storyline together. Of course, you can also play through the game alone, though it's not as fun.
Article continues below advertisement
PowerWash Simulator also supports cross-gen play, meaning you can play across both Xbox One and Xbox Series X/S without issue.
When playing online with friends, the player who's hosting will be given a Room Code, which they can then give to other players to give them access to their online session.
You can also look for friends who are currently playing to join in on their game, but having a Room Code helps if you're playing across platforms.
Is there a split screen option for 'PowerWash Simulator'?
Unfortunately, at this time, there is not a split screen option for the game. This means that if you want to play PowerWash Simulator with your friends, you'll have to do so on separate consoles. This also means your friends will have to have a copy of the game themselves if you want to play together.
It's currently unclear if PowerWash Simulator will offer a couch co-op option in a future update. At this time, it's currently restricted to online multiplayer only.