People Think This Video of a Pregnant Delivery Driver Fainting in the Heat Is Fake
A video circulating online of a pregnant package delivery driver fainting in the heat sends a strong message, but some folks claim it's not real.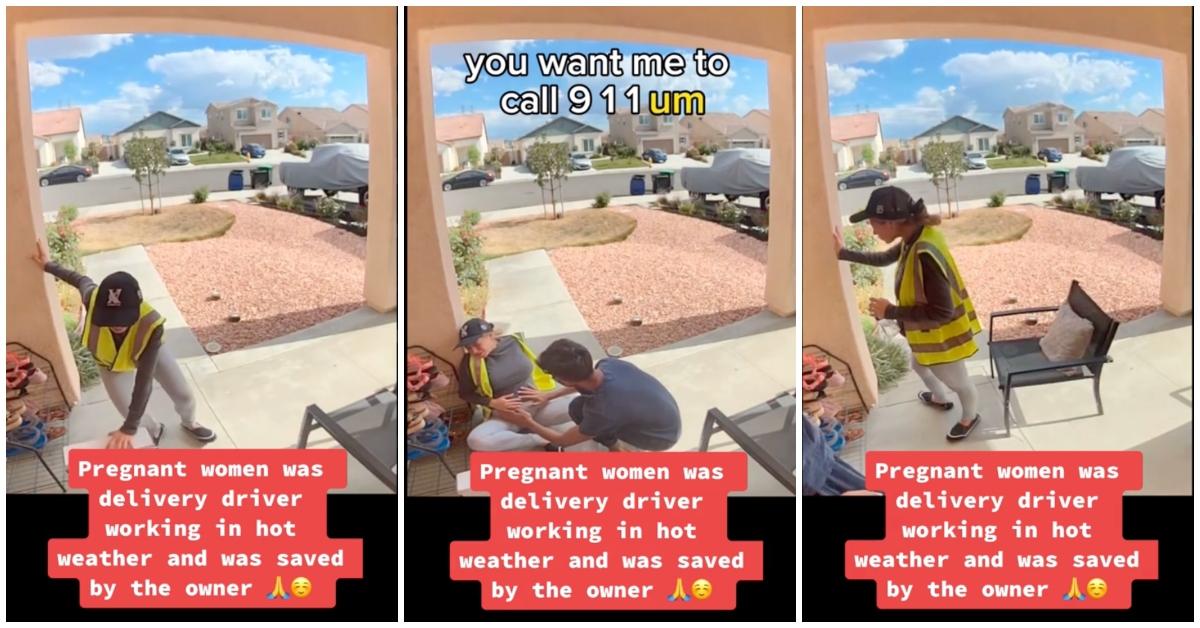 Being a package delivery driver, whether it's for UPS, Amazon, or FedEx, is not an easy job. And it definitely doesn't help that several parts of the U.S. have been facing historically hot summers.
During the summer of 2022, at least eight UPS drivers were hospitalized for heat-related illness per NPR. This is likely due to the fact that air conditioning in delivery vans can be faulty and more prone to breaking.
Article continues below advertisement
Not to mention, there are no federal heat safety rules for workers which means companies aren't actually required to protect their drivers from the heat.
So, what happens when you put a pregnant woman on the job in these subpar conditions? This TikTok video shows it all. But according to some folks who watched the video, this whole incident may have been staged which leaves us with even more questions.
Article continues below advertisement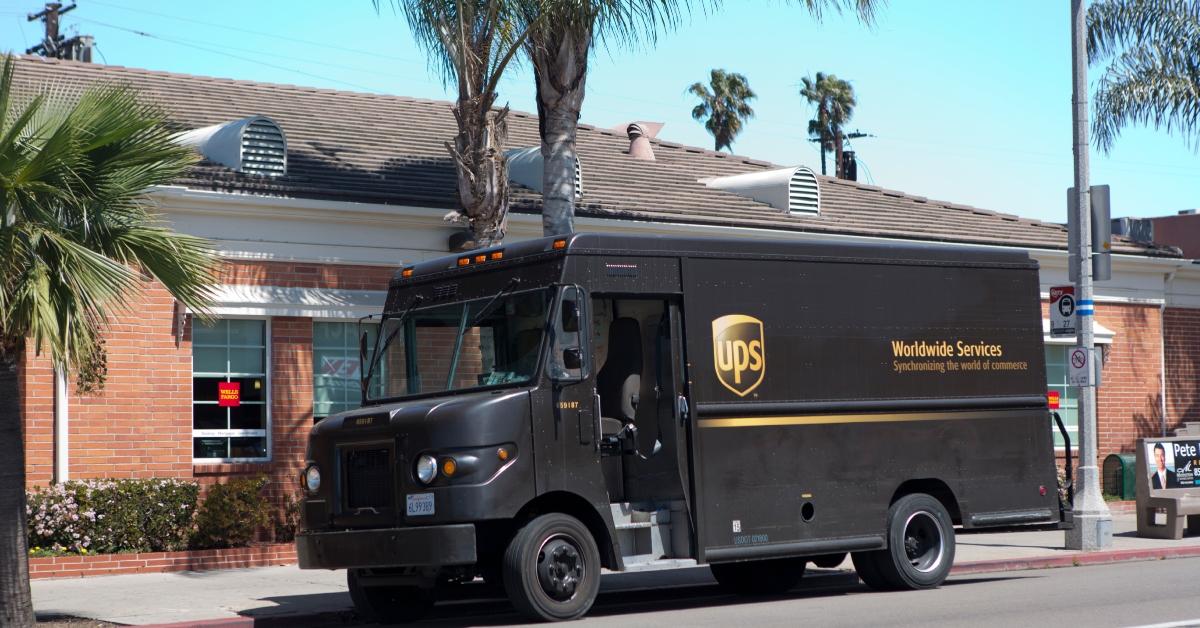 Package delivery driver falls to ground while delivering a package to a doorstep in extreme heat.
In a TikTok video shared by creator @goneviral23, a delivery driver who we quickly learn is pregnant, rings a customer's doorbell and then grabs onto a pillar on the customer's porch. She slowly makes her way to the floor.
Article continues below advertisement
This distressing moment was all captured on the customer's doorbell camera, who quickly came to the door and helped the delivery driver.
Article continues below advertisement
He begins asking her if she's OK as she opens up her vest, revealing her baby bump. She is dressed in long sleeves and is wearing a cap to likely avoid the sun. He gives her a bottle of water and she asks him to call 911, but it's unclear if he heard her.
"I just passed out. I don't know why. I just felt dizzy," she tells the man. He then helps her stand up and tells her she shouldn't be working when she's pregnant. He notes that it's 110 degrees out and that they are in California.
After downing some of the water, she tells him that is feeling better. She then tells him she is going to go and walks off.
Article continues below advertisement
TikTok users claim the video of the pregnant delivery driver fainting on the man's doorstep is fake.
The video, which ultimately illustrated the poor working conditions that all delivery drivers must face on the daily, received a wide range of comments.
Some users were impressed with how the customer swooped in to help her. "I love what you did young man," read one comment.

Article continues below advertisement
Another wrote: "He's so compassionate — thank you for helping for her."
But not all folks were moved by the TikTok. In fact, many argued that the video wasn't real and was staged.
"That's his wife," said one person. Another wrote, "This looks so staged. It's taking him forever to call 911 as she requested."

Article continues below advertisement
Other people pointed out that there was no delivery truck parked near the house and it was strange that she wearing long sleeves in 110 degree heat.
However, while these suspicions are valid and the TikTok could very well be fake, it doesn't mean an incident like this couldn't happen IRL to a delivery driver — pregnant or not.
We hope delivery companies prioritize their employees' health moving forward because this is not OK.