UPS Driver Explains How Much They'll Really Make With the $170,000 Pay Increase
A UPS driver on TikTok explains the new $170,000 pay increase that drivers will be eligible for following the ratification of a new union deal.
The summer of 2023 saw a number of notable strikes start taking place throughout the country. The most famous of which that you've probably heard of are the simultaneous WGA and SAG-AFTRA strike, in which Hollywood writers and actors decided to halt production on several high-profile projects as a protest against CEOs for streaming residual pay and protections against AI infringements on intellectual property. Amid this, UPS just managed to avoid having to strike.
Article continues below advertisement
During the summer, the long-running unionized package delivery service worked together with teamsters over the course of several weeks to reach a new contract for over 340,000 union workers. The deal allowed all parties to narrowly avoid a strike that would have halted package shipments all over the country.
As folks on social media boasted that UPS drivers and workers stand to earn up to $170,000 a year, an actual UPS driver took to TikTok to explain the actual logistics behind the pay increase.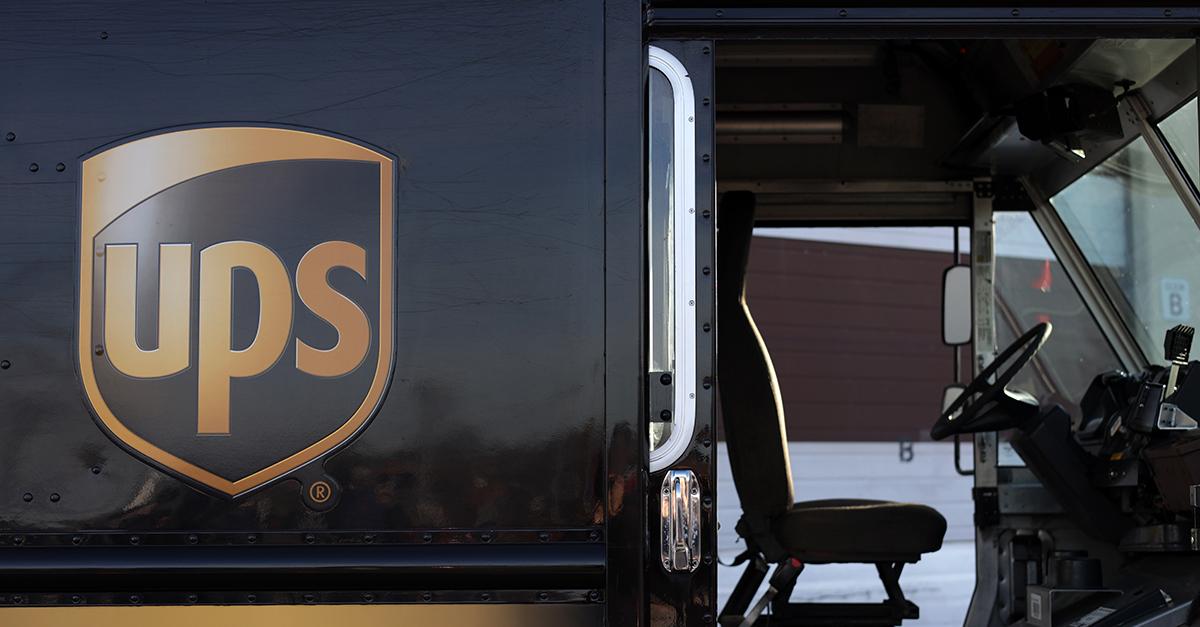 Article continues below advertisement
A UPS driver explained the $170,000 pay increase for UPS workers.
Skyler on TikTok (@skylerleestutzman) is a professional UPS driver who is active on the platform. In a stitch with another TikTok in which a user boasts about the UPS deal where workers can earn up to $170,000 a year, Skyler tries to clear the air about what the deal actually means for UPS workers. Spoiler alert: They're not actually making that much.
"This is gonna take longer than a minute to explain, so let's go about this the right way," Skyler declares in his video as he logs in his break.
Article continues below advertisement
He calls the salary "a bit of an exaggeration," but tries to fully explain the details behind the new deal in an effort to "be transparent about the wages that [they] make."
Article continues below advertisement
"Under our current contract, our wage is currently $41.51 an hour," he explains.
With the new deal, that pay is bumped up to $44.26 an hour. According to Skyler, that amounts to about $92,000 a year, which is still nothing to sneeze at. Of course, that doesn't yet account for overtime or benefits.
Article continues below advertisement
The "$170,000 a year" that's gotten people so excited also factors in benefits like medical insurance and hourly pay that goes toward pensions. As far as the pension is concerned, that pay can amount to another $25,000.
He doesn't share specifics on how medical benefits count toward the deal, but he does make the bold claim that "it would actually take about a $170,000 a year job to replace this one for me."
He ends his informational TikTok by professing that while the media might be blowing the deal a little out of proportion, the new contract is still an enormous win for union workers.
"[The media is] really not that far off of how amazing it is to work for this company," he says.
Article continues below advertisement
Folks in the comments were still wildly impressed with what UPS workers managed to achieve with these negotiations.
"I'm glad they are getting a livable wage," one person commented. "Everyone that works 40 hours a week should have enough to live on and have some fun."
Article continues below advertisement
Other companies and corporations would do well to value their unions the way UPS has, especially when it comes to the WGA and SAG-AFTRA strikes. In response to fairer wages and job security for actors and writers, studio executives working against the ongoing Hollywood strikes have previously stated that they are willing to wait until union members start "losing their apartments and losing their houses" before striking a fair deal.
UPS managed to avoid such a catastrophe before a large-scale strike could affect the industry at large. Studio executives, take note. This is how the people providing your success should be treated.