Bitter Citizen Says It's "Super Unfair" People Have Private Swimming Pools
An anonymous person boldly said people shouldn't be allowed to have private swimming pools in their backyards. Here's what the internet had to say.
There are many ways to combat the summer heat, such as staying hydrated, sitting in an air-conditioned area, and wearing light-colored, loose clothing. However, the best (and most popular) way to beat the heat is swimming.
Article continues below advertisement
Sadly, some don't have the luxury of taking a dip in the ocean or a pool — but that doesn't mean they should bash those who do. On June 28, 2023, Reddit user u/Schiissdraeck took to the "Choosing Beggars" subreddit and shared a screenshot of a person complaining about how unfair it is that some people have private pools in their backyards.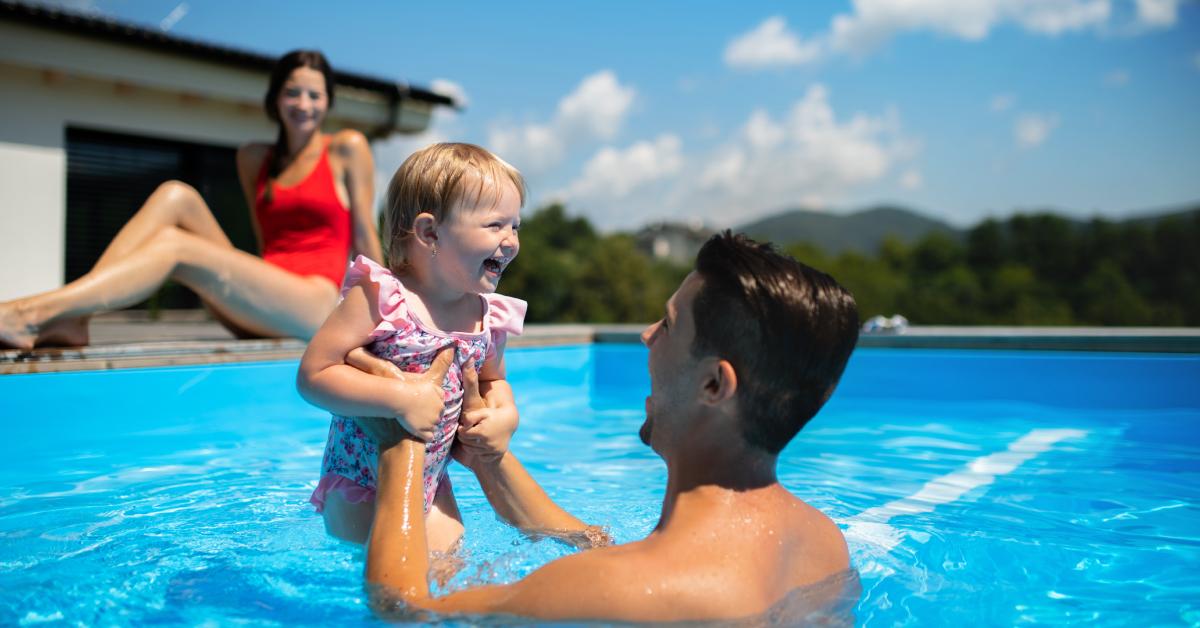 Article continues below advertisement
A person doesn't think others should have private swimming pools.
The anonymous person started off their ridiculous rant by asking, "Anyone else find it super unfair that people have private swimming pools and won't share?"
"I don't think people should be allowed to have their own closed-off heated pools in gorgeous backyards while the rest of us are stuck with nothing," the bitter OP boldly stated. "I don't trust the beaches because the water won't be getting tested. It breaks my heart seeing my little ones upset because they can't go swimming."
Article continues below advertisement
The clueless OP added, "All it would take is a few changes to the rules, and we can go visit anyone's backyard pool instead of the algae beaches. I understand the liability, but c'mon, let me and my kids enjoy your pool, and I'll watch my kids as they swim. During a pandemic, this is about giving to those who don't have what you have."
Article continues below advertisement
As expected, many Redditors flooded the comment section and agreed that the anonymous OP is out of line.
"And how DARE people have entire refrigerators, freezers, and cupboards full of food I'm not entitled to just walk in and snack on at will!" one Redditor sarcastically said. Another person wrote, "This is so unhinged LOL. Also, the water literally gets tested by the government to determine if it's safe to swim."
Article continues below advertisement
A third user commented, "While she's at it, why not make it mandatory for the homeowner to serve her and her brats drinks and snacks followed by a barbecue?" while a fourth Reddit user added, "I bet she really wouldn't watch the kids, and if anything happened to one, she would be suing the homeowner."
Others offered the resentful parent some suggestions — Redditor u/jesshhiii said the app Swimply allows you to rent out people's private pools. Another recommended that she purchase an inflatable pool for her backyard.
Article continues below advertisement
However, fellow Reddit users argued that the mother doesn't want to spend any money; she simply wants to swim in someone else's pool for free (during a global pandemic, nonetheless). It's clear that she wrote this at the height of the pandemic when public pools and beaches were shut down — but allowing her kids to swim in a stranger's pool would most definitely still put their health and safety at risk.
Article continues below advertisement
"The fact that she even wants to go out to any stranger's private pools during a pandemic is another whole issue," said one Reddit user, while a second person sarcastically remarked, "During the pandemic too! Yeah, I'd just want all kinds of strangers, especially kids, in my swimming pool during Covid LOL. Crazy."
What do you think? Is this woman right in saying that private pools should essentially be banned? Let us know!