How Many Episodes Total Will There Be in Season 1 of 'Promised Land'?
ABC's newest series 'Promised Land' centers around the drama with the Sandoval family vineyard. How many episodes will there be of this juicy new series?
Joe Sandoval (John Ortiz) owns a large winery called Heritage House Vineyard in California's Sonoma Valley. The conflict that kicks off the new series Promised Land begins with Joe wanting to hand down the business to a relative. The question is: Who should Joe choose to shoulder the family legacy, and what will they do to nab the title? What's more, what will happen when his ex-wife returns to claim what might actually be rightfully hers?
Meanwhile, just a few hundred miles south but a world away, three immigrants cross the border from Mexico in search of a better life. But what Joe and his family don't realize is that they may have plans to take over the winery for themselves.
Article continues below advertisement
It already sounds like our newest juicy obsession, so of course we're wondering how we can watch it and how many episodes we'll get. If you're also searching for the answers, keep scrolling for the details.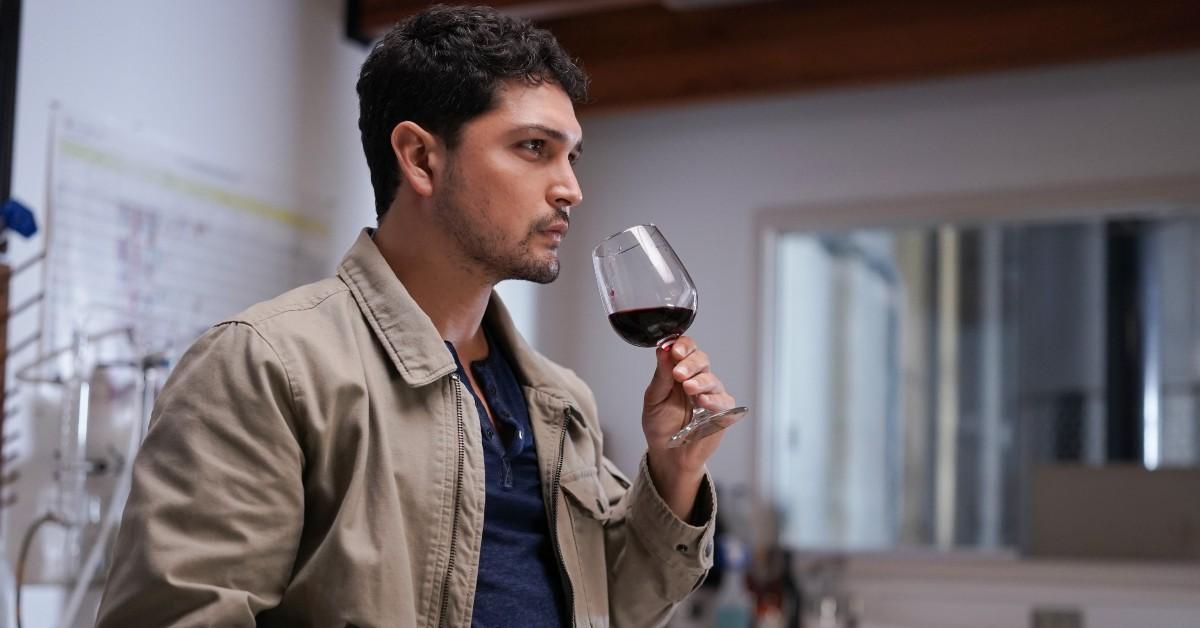 Article continues below advertisement
'Promised Land' release schedule: Where and when to watch
The premiere of Promised Land, titled "A Place Called Heritage," drops on Jan. 24 at 10 p.m. EST on ABC, following The Bachelor. The series will air Mondays in this same timeslot, with Episodes 2 and 3 confirmed for Jan. 31 and Feb. 7.
That said, fans who get hooked on the show straight out of the gate won't have to wait a week in between the first and second episodes. Episode 2, "La Madrugada (Day Break)," will have a special early debut on Hulu on Tuesday, Jan. 25.
Of course, throughout the season, Hulu will also have all new episodes available to stream the next day for anyone who can't catch the show live. We're assuming both ABC and Hulu are expecting big viewership as the show's already been generating a ton of hype ahead of its premiere. In fact, the trailer alone has garnered nearly 3.7 million views!
Article continues below advertisement
With all of the juicy drama that's sure to be served up, we're hoping for a season of at least 10 episodes, though an exact number has yet to be confirmed by ABC. We will say that if the network keeps up with the trend of some of the other dramas they've premiered in recent years, we may even have a first season of closer to 20 episodes. (Fingers crossed!)
Article continues below advertisement
Who stars in 'Promised Land'?
While the script alone is enough to make us want to tune in to Promised Land, the actors are sure to bring their A-game as well. The cast is an exciting mix of recognizable faces, relative newbies, and accomplished stars who may be getting introduced to U.S. audiences for the first time.
The cast features John Ortiz as patriarch Joe Sandoval, Cecilia Suárez as his wife Lettie, Bellamy Young as Joe's ex-wife Margaret, Christina Ochoa as Joe's oldest daughter Veronica, Mariel Molino as youngest daughter Carmen Sandoval, Tonatiuh as son Antonio, and Augusto Aguilera as Lettie's son Mateo from a previous relationship. Actors Andres Velez, Katya Martín, and Rolando Chusan play Carlos, Juana, and Billy (respectively), immigrants who might just have a plan of their own.
Catch all new episodes of Promised Land on Mondays at 10 p.m. EST on ABC.