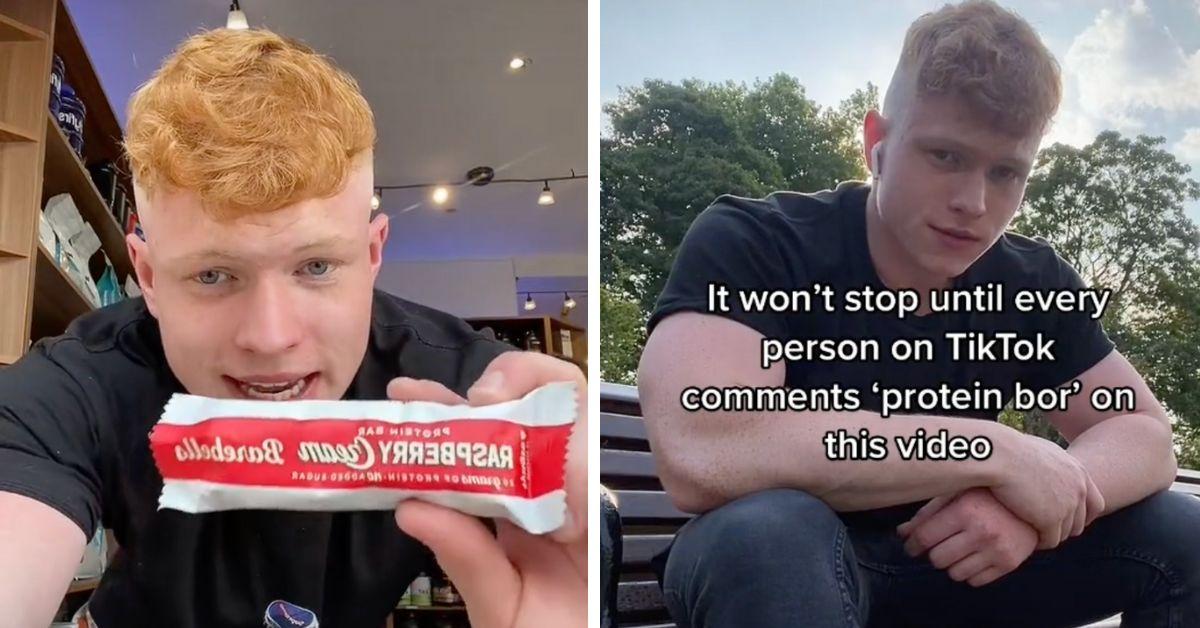 People Are Randomly Commenting "Protein Bor" on TikTok Videos, but Why?
Sometimes it's unexplainable why certain things grab people's attention and go viral. But it happens, and we all just kind of have to go with the flow.
That said, let's discuss fitness TikTok. Right now, the latest fad deals with writing "protein bor" in the comment section of related videos. Why, exactly? Also, what is a "protein bor"? Well, let's just say it's not a real term, but TikTok made it a real term, and now everyone is going wild with it.
Article continues below advertisement
Just keep scrolling and I promise we'll make whatever a "protein bor" make sense.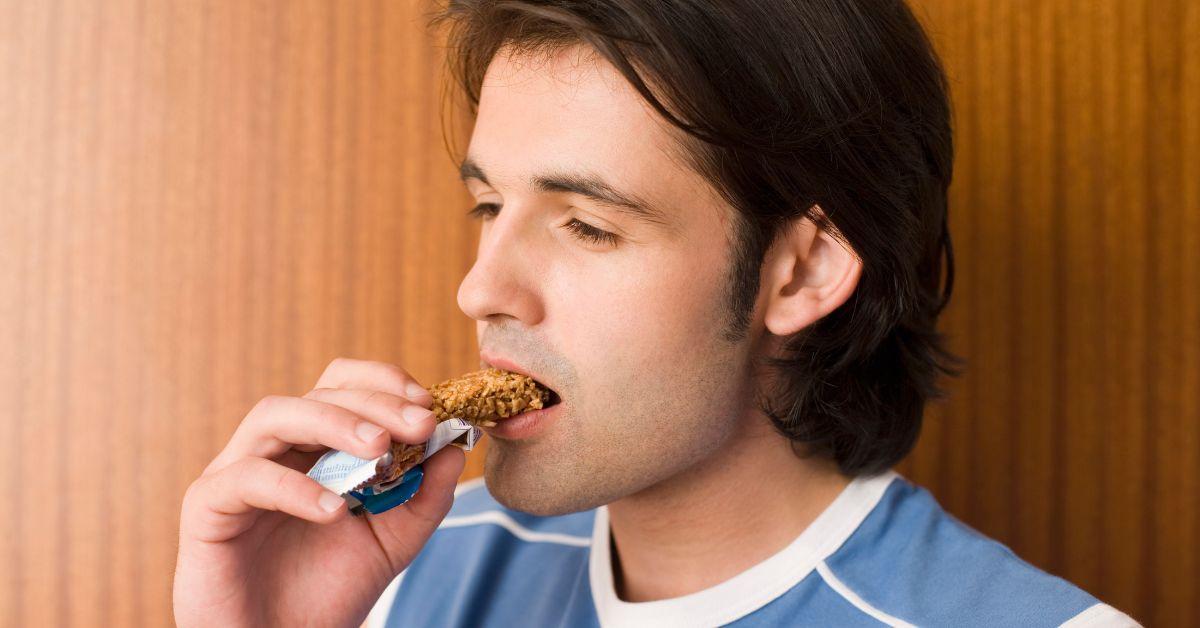 Article continues below advertisement
Meet TikTok user @jamesdoylefitness, aka 'Protein Bor Papi.'
If you're on fitness TikTok, you may have stumbled across user James Doyle (@jamesdoylefitness). The gym-obsessed 20-year-old from Ireland often reviews products high in protein on his account. And while he reviews a variety of products — from protein powder to yogurts — his protein bar reviews remain the most popular. Why's that? Well, users just really like the way he pronounces protein bar.
Because of James' thick Irish accent, it actually sounds like he's saying "protein bor."
Article continues below advertisement
And somehow, someway, TikTok has become bewitched by the way he says "protein bor" and therefore, has given the world a new way to say protein bar. In fact, Urban Dictionary even made an entry for the term.
Fortunately, James, who hails from Mullingar, equally got a kick out of the fact that people are so obsessed with his pronunciation of protein bar. He changed his name to "Protein Bor Papi" on his account and even shared a TikTok, where he announced that "protein bor" had made it onto the news. James seems nothing but proud of the "protein bor" culture he has created.
Article continues below advertisement
In fact, he even encouraged users to spread the word about "protein bor" by asking everyone to comment the term on one of his videos. "It won't stop until every person on TikTok comments 'protein bor' on this video."
And let's just say his fans came through.
Not only did James receive an abundance of "protein bor" comments on that particular video, but users also started commenting "protein bor" on other fitness influencer's videos, just for fun.
It's unknown when this trend will die down on fitness TikTok, but if users start writing "protein bor" in the comment section of your non-fitness videos, we just may have a new pop culture phenomenon emerging.