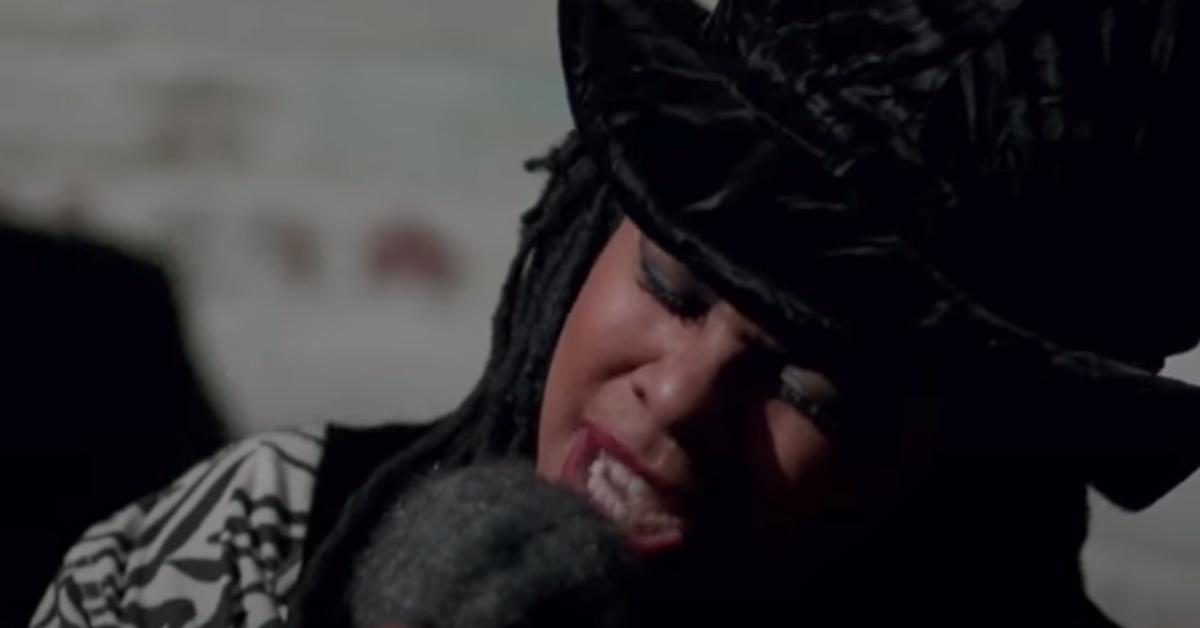 Q Lazzarus, Whose Song Was Featured in 'The Silence of the Lambs,' Passed Away at 61
The lyrics to Q Lazzarus's (real name Diane Luckey) "Goodbye Horses" now feel more like an epitaph than a song. "I've been there, I've seen my hopes and dreams a lying on the ground. I've seen the sky just begin to fall. He say, 'All things pass into the night,' and I say, 'Oh no sir, I must say you're wrong,'" Diane sings in a low monotone voice over a synthesizer.
Article continues below advertisement
It was recently reported that the mysterious singer passed away at the age of 61. Not much was known about her life and career after a memorable scene in The Silence of the Lambs catapulted "Goodbye Horses" to a cult-like status. Perhaps that's the way Diane wanted it. Here's what we know about the secretive singer's cause of death.
Article continues below advertisement
What was Q Lazzarus's cause of death?
According to an obituary published in the Asbury Park Press, Diane Luckey passed away on July 19, 2022, following a "short illness." Funeral services were held on Aug. 2 in Neptune, N.J., where the former songstress was born. Diane's friend Eva Aridjis confirmed her passing to Rolling Stone (via Spin magazine).
If the legends are true, Diane was driving a taxi cab in New York City sometime in the 1980s when director Jonathan Demme hopped in the backseat. Dazed claims that Diane asked him if he was "in the music business." Maybe he just had that cool, aloof look about him.
"Not really," he replied.
When you want something, you go after it, which is why Diane allegedly hit play on her tape deck anyway. That was the first time Jonathan heard "Goodbye Horses."
Article continues below advertisement
He was so taken by the bold singer and the haunting song that he used Q Lazzarus's music in Married to the Mob and Something Wild. A Q Lazzarus cover of Talking Heads's "Heaven" appeared in Philadelphia, as did Diane Luckey in a cameo. Of course it wasn't until 1991's The Silence of the Lambs that the rest of the world sat up and took notice of her deep melodic sound.
Article continues below advertisement
A controversial scene in the film featuring Buffalo Bill (played by Ted Levine) dancing naked with his genitalia tucked between his legs is set to "Goodbye Horses." The Silence of the Lambs episode of the What Went Wrong podcast reported that initially Buffalo Bill was gyrating to Bob Seger's "Her Strut" until Jonathan Demme made the call to switch songs. That was the right decision. Tonally, it was the perfect emotional carrier for a complicated scene. It now feels impossible to imagine the movie without that song.
Where did Q Lazzarus go after 'The Silence of the Lambs'?
In August 2018, Stereogum picked up on a Twitter exchange between Q Lazzarus and a woman named Kelsey Zimmerman. "Time to do my monthly Google of whether anyone has heard from Q Lazzarus yet or not," tweeted Kelsey. A couple of days later she wrote, "Time to check those reddit threads again." This time Kelsey struck gold when a now deleted Twitter account claiming to be Q responded to let her know she is in fact alive. "Any questions?" the account asked.
Article continues below advertisement
The account claiming to be Q Lazzarus sent a direct message to Kelsey that said: "Hi, sorry to bother you. I just wanted people to know I am still alive, I have no interest in singing anymore. I am a bus driver in Staten Island (I have been for YEARS). I see hundreds of passengers every day so I am hardly hiding (or dead!). ... [S]orry if this is a boring end to the story. I am going to come off Twitter soon as I find it odd. Please take note of this message in case anyone else is interested. THANK YOU."
While rumors swirled about Diane Luckey's life, one thing we can say for sure is her music left something inside of people. It stuck with them. "Goodbye Horses" has been covered numerous times by people like Bloc Party's Kele Okereke. The song has become as much a part of The Silence of the Lambs as the people who brought the film to life. It will be remembered, as will Diane Luckey.