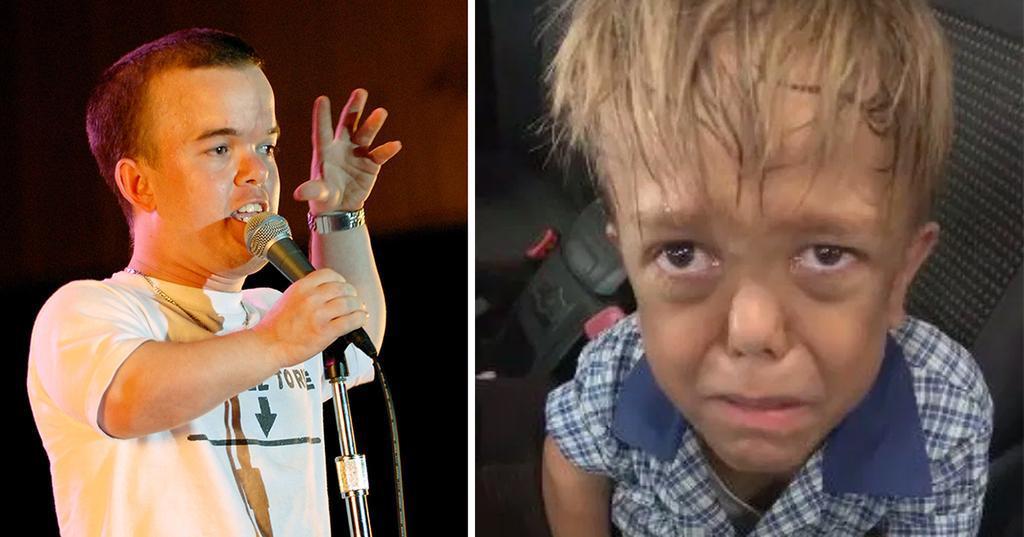 Quaden Bayles, Bullied Schoolboy, Turns Down Disneyland Trip so Money can go to Charity
Last week, a distressing video of a nine-year-old crying and saying that he wants to die went viral around the world. Quaden Bayles, 9, was born with Achondroplasia, a form of Dwarfism. His mother, Yarraka Bayles, decided to share the video online to raise awareness about the effects of bullying.
Article continues below advertisement
The video, which attracted millions of views, prompted comedian Brad Williams, who also has Dwarfism, to start a GoFundMe campaign to raise $10,000 to help send Quaden and his mother from Australia to Disneyland in California.
The campaign far surpassed its goals, raising $473,000 as of the time of writing. And now, Quaden's family has said that they plan to skip the trip to Disneyland so that they can focus on "the real issue."
Article continues below advertisement
"This little fellow has been bullied. How many suicides, black or white, in our society have happened due to bullying?," Quaden's aunt, Mundanara Bayles, told NITV.
"We want the money to go to community organizations that really need it," she added. "As much as we want to go to Disneyland, I think our community would far off benefit from that."
The family added that the money will be divided between two charities: Dwarfism Awareness Australia, and the Balunu Healing Foundation.
Brad Williams, who set up the campaign, initially meant for some of the money to be spent on a trip to Disneyland, with any excess money going to charity.
Article continues below advertisement
"I'm setting up this GoFundMe to let Quaden know that bullying will not be tolerated, and that he is a wonderful human being who deserves joy. I want to fly Quaden and his mother to America, get them a nice hotel and bring them to Disneyland," he wrote at the time.
"This isn't just for Quaden, this is for anyone who has been bullied in their lives and told they weren't good enough. Let's show Quaden and others, that there is good in the world and they are worthy of it."
While Quaden won't get a trip to Disneyland, he did get to lead the National Rugby League Indigenous's All Stars onto the field over the weekend.
Article continues below advertisement
In a video shared by the NRL's Twitter account, Quaden was met with a deafening round of applause as he left the tunnel with Indigenous All Stars captain Joel Thompson.
Article continues below advertisement
Sporting the team's jersey, the 9-year-old and fellow-Aboriginal Australian shook the hand of every member of the opposing Maori team before carrying the ball to the referee.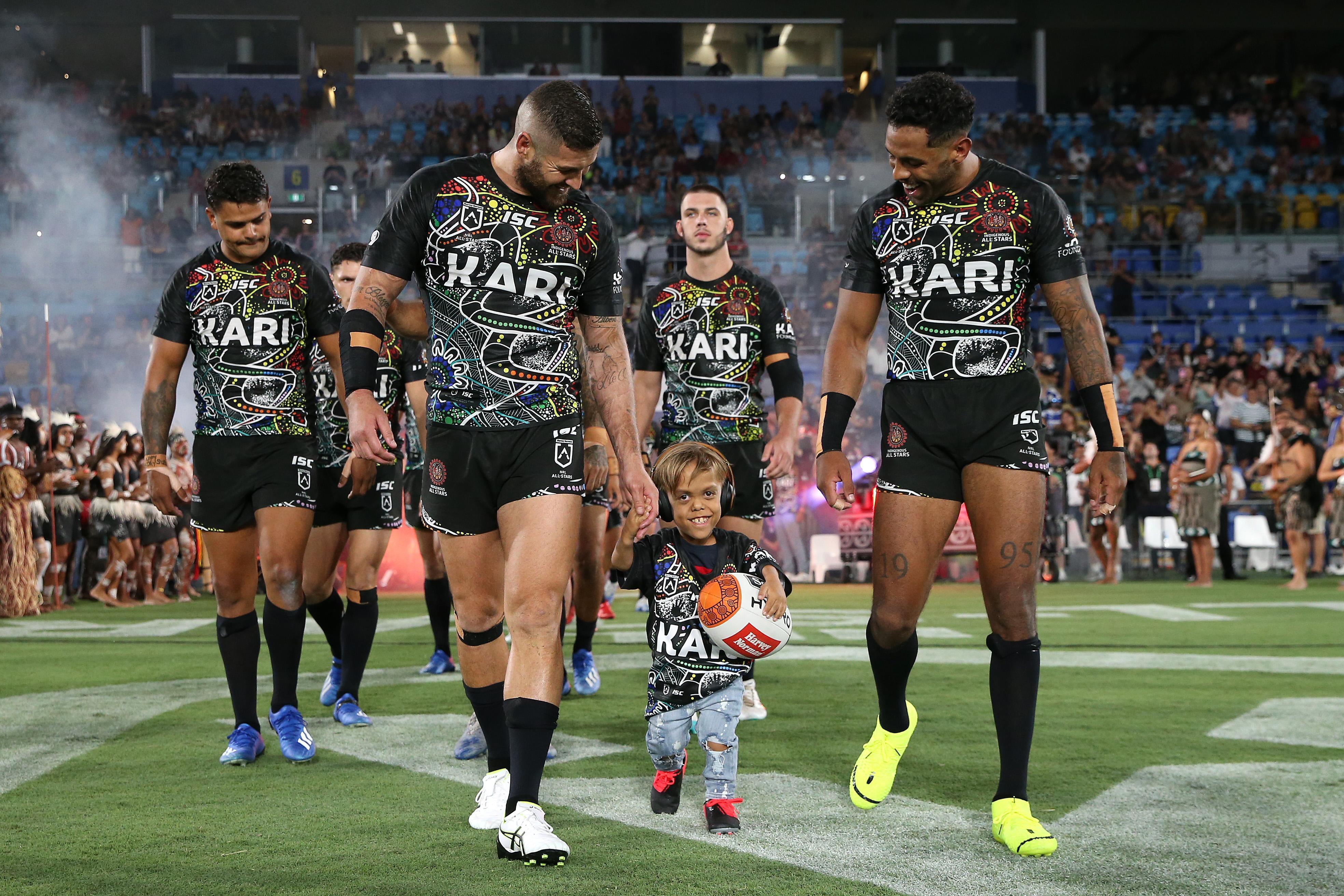 Article continues below advertisement
Yarraka revealed that her son was very excited about the opportunity in an interview with ABC, saying: "We've always had amazing community support, especially from the footy boys."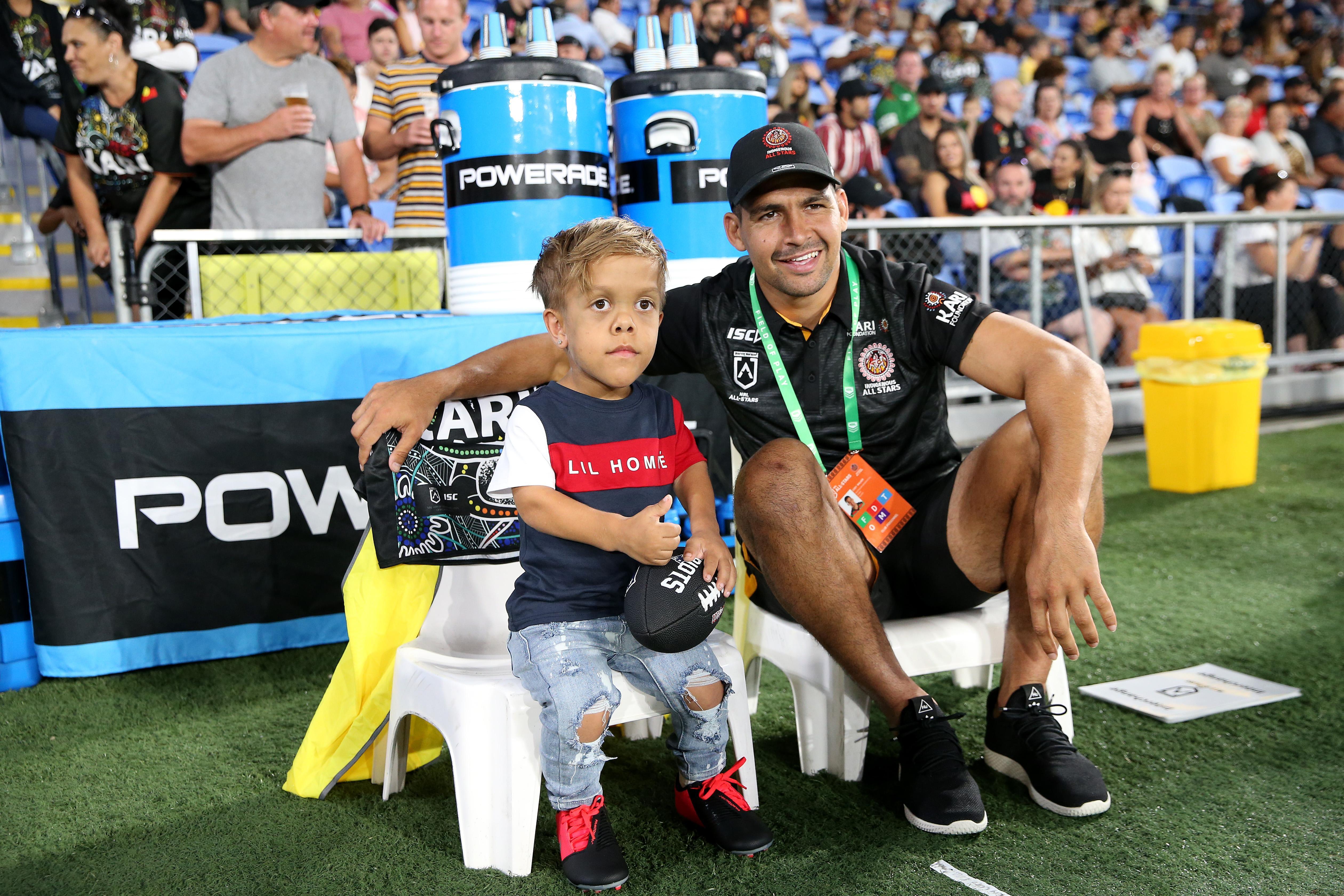 Article continues below advertisement
"They're all his uncles; [he's] related to most of them so they've always been there, but... we could never have dreamt in our wildest dreams that it would've gone worldwide," Bayles added.
"These uncles of his and our brothers and cousins are living the dream that he only dreams of. This is the closest thing for him to be able to get out on that field for him to play football. And if all he can do is run the boys out then that's enough for us."