People Are Trying to Spread Positivity Online With the Quarantine Challenge 2k20
Being stuck indoors is anything but fun, but people are combatting boredom with the Quarantine Challenge for 2k20. Ready to dance for positivity?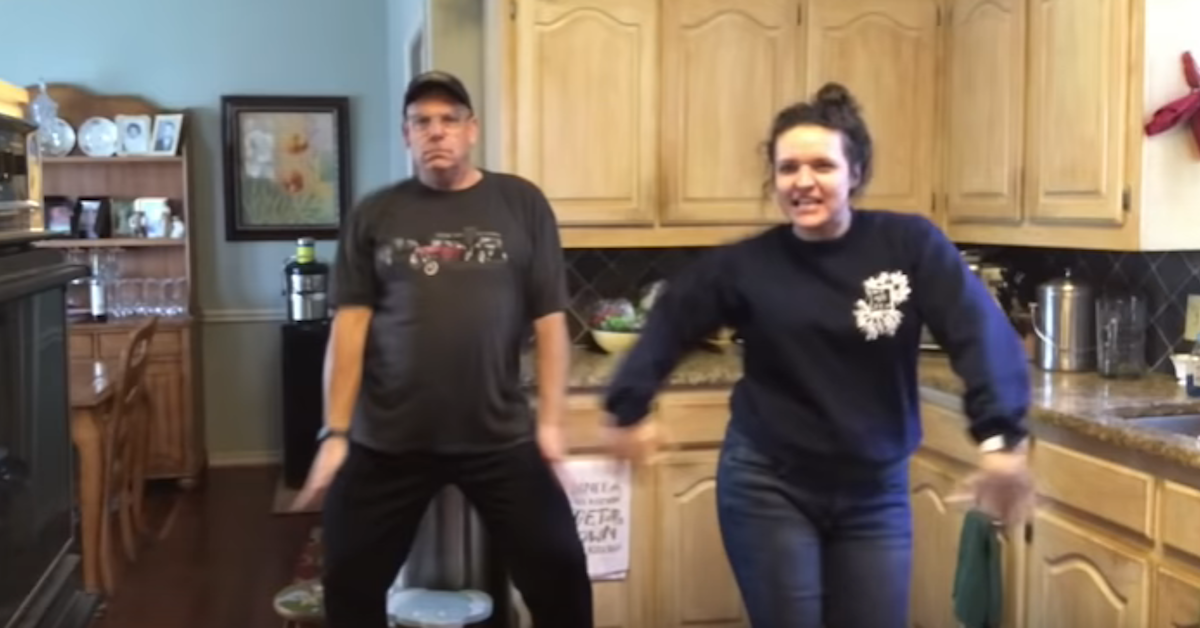 Thanks to the COVID-19 pandemic, stir craziness is now an affliction pretty much everyone in the USA has either experienced or been severely affected by. And with stay-at-home orders being extended in parts of the country, it looks like it's about to get a lot worse.
But folks aren't just settling for that either — they're going out of their way to keep life as interesting as possible, even when stuck indoors. The Quarantine Challenge 2k20 is proof of that.
Article continues below advertisement
These Quarantine Challenge 2k20 videos are all the rage on YouTube now.
And there are some people who are attempting to spread positivity during this uncertain time by partaking in the challenge that has folks uploading videos of them dancing at home to fend off the lassitude blues.
A lot of people are posting clips of them working it out with their whole family. Others uploaded some pretty slick solo routines.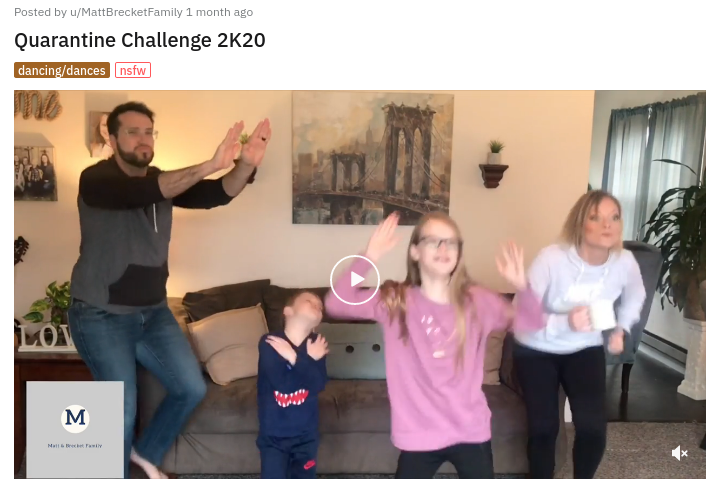 Article continues below advertisement
But the Hoffmans' video is the OG that kicked the quarantine challenge off.
One of the more popular ones, and the one that's responsible for the in-home-pandemic dance phenomenon, is the video below where 29-year-old Ali Hoffman and her father, Michael, banged out a funny lip-sync routine to Jess Glyne's "Hold My Hand."
Article continues below advertisement
This isn't the first time the Hoffmans uploaded a lip-sync routine that went viral though. They also posted one about five years ago when there was a huge ice storm in Dallas that kept them indoors. To kill some time and keep themselves busy, they performed a spirited rendition of "Uptown Funk" that features probably some of the best air guitar playing I've ever seen. Michael's "Hot Damns" are pretty on point, too.
Article continues below advertisement
Their recent video became so popular that Oreo reached out to them to see if they could use a bit of their routine in an online ad focusing on celebrating our humanity.
I don't know where lip-sync routines fit into that, but the videos are making me smile, and it looks like a lot of folks are getting a kick out of uploading their own, too.
Article continues below advertisement
There are lots of other 2k20 quarantine challenges circulating the internet too that all focus on "positive living". You've got fitness challenges, taking-up-a-second-language challenges, and even bread challenges. Seriously, people are showing off their loaves like they're abs and butts on Instagram. The last time I saw that much enthusiasm for bread it was flying in a park, covered in feathers, and had an affinity for pooping on monuments.
Article continues below advertisement
Here's hoping we can beat this COVID-19 thing and society can return back to normal soon. Until then, hopefully people will keep doing positive things to make the most of their time under quarantine.
Article continues below advertisement
The best way to prevent contracting or spreading coronavirus is with thorough hand washing and social distancing. If you feel you may be experiencing symptoms of coronavirus, which include persistent cough (usually dry), fever, shortness of breath, and fatigue, please call your doctor before going to get tested. For comprehensive resources and updates, visit the CDC website. If you are experiencing anxiety about the virus, seek out mental health support from your provider or visit NAMI.org.