It's no secret that businesses, services, and day-to-day activities have come to a screeching halt in the face of the coronavirus pandemic. And when salons and barber shops first shut down, it may have taken a couple of weeks to fully feel the weight of this major change.
The reality is, they're closed indefinitely.
And it's not something we think about often, but hair grows. Nails chip. We've all had to come pretty well versed in the art of at-home grooming. Whether that's an area we excel in... well, that's a different (and often hilarious) story, as you're about to see. You're so welcome.
Pink gave herself a bad haircut during quarantine.
Pink is not usually one to apologize or back down, but she has a confession to make. The fierce 40-year-old pop star admits she probably should have waited until she wasn't under the influence to cut her own hair at home.
That's right — during her COVID-19 quarantine, Pink had some drinks, then grabbed the buzzer, sharing the results with 7.7 million Instagram fans.
"When I drink, I get really, really brilliant ideas. I can cut hair! I can totally cut hair! Why have I been paying people all this time?"
Of her buzzed haircut with a significant chunk missing on one side, she adds, "I think I'm looking pretty good. Am I giving, like, Alyssa Milano vibes right now? Charlize Theron? I might try to fix it tonight. What do you think? Stay safe. Stay home. Cut your own hair! Screw it."
And quarantine haircut fails are happening across the country.
People everywhere are feeling this same pain, made evident by the growing collection of photos under #quarantinehaircut across social media platforms. Haircuts need to happen — it's just that simple. And oh, they are. Some people are nailing it, but others... not so much.
This guy tagged NYC barber shop collective @thelineupNYC with his epic line-up fail, and it legit made us LOL (although he appears to be near-tears).
She's calling this one "unicorn hair," and we can see it. But she says if this quarantine lasts much longer, she might go full Britney and take it all off. At least she's having fun with it!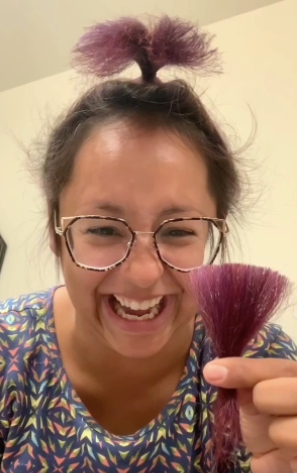 Who doesn't love a good Dumb and Dumber reference, especially at someone's expense who's owning it? He's channeling serious Lloyd vibes, and we can't get enough.
Let's take a look at Exhibit D here. He is literally just hacking away mercilessly — but says it's good enough for his Zoom meetings. We really feel that.
The haircut is one thing. The caption is another. We can't decide which is better, but do we even have to try?
You're halfway there, bro. Don't stop now! (No, but seriously. Don't stop now. Please.)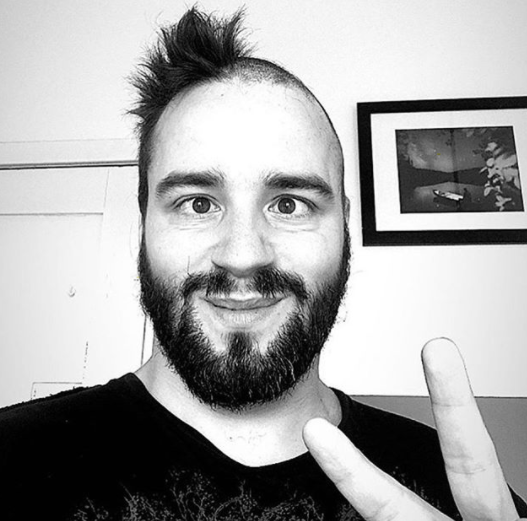 This guy's just out here trying to decide which bowl to use for his cut. Literally.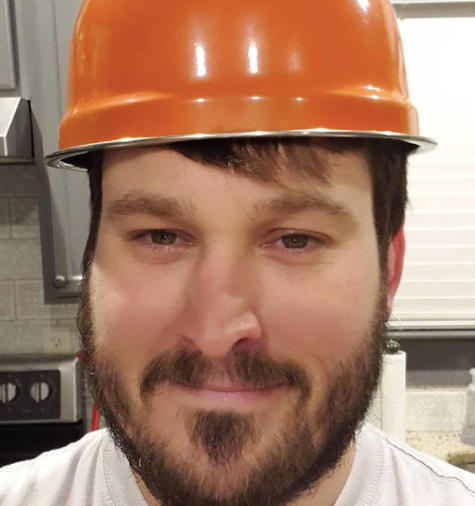 We're having a lot of fun with this. Can you tell?
Snoop Dogg hasn't cut his own hair during the coronavirus quarantine, but shared this spot-on meme.
Snoop, you're speaking for the people here. We're all just out here trying — and not necessarily succeeding — in looking our best during these unprecedented times.
To our stylists and barbers everywhere, it's safe to say we miss and appreciate all of you!