'Below Deck' Star Rachel Hargrove Seems to Have a Bone to Pick With Tyra Banks
'Below Deck' star Rachel Hargrove previously appeared on 'America's Next Top Model.' Now years later, she tweeted her real thoughts on Tyra Banks.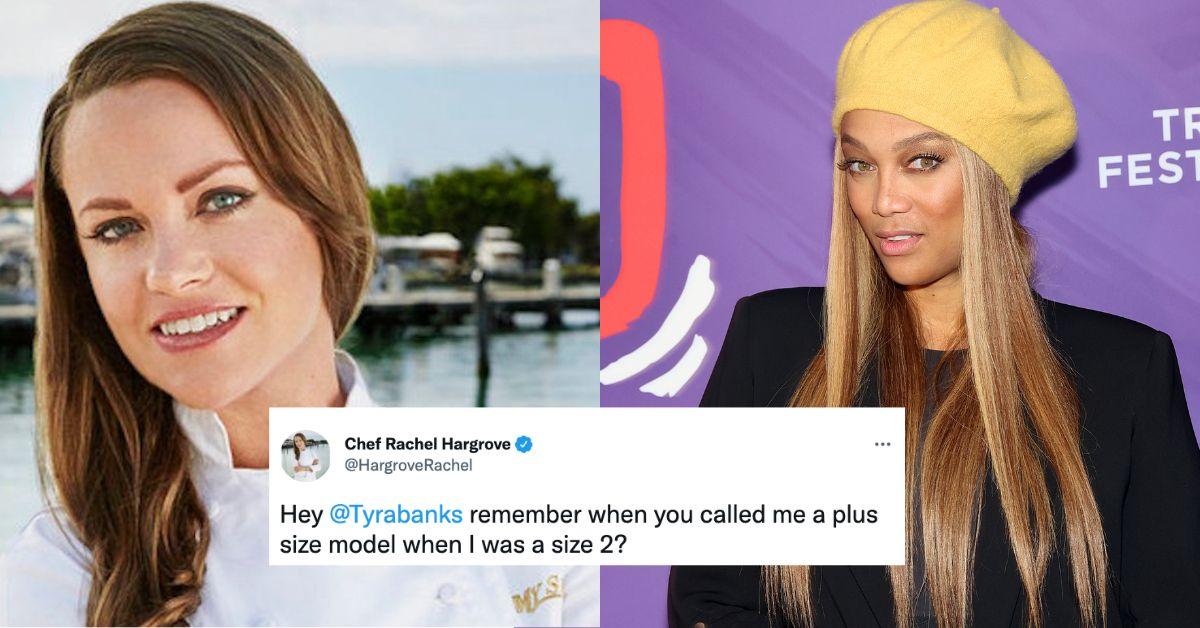 Who remembers America's Next Top Model? The reality competition series, which ran for 24 cycles, pitted 14 aspiring models against one another as they competed in various challenges in hopes of winning the competition and claiming the cash prize. At the forefront of the show was actress and supermodel Tyra Banks, who served as both a host and judge on the show.
Tyra, a model since the age of 15, as well as the first Black woman to cover GQ and Sports Illustrated, treated the ladies with tough love. She was never one to sugarcoat things for the sake of others' feelings. And in the past, the former talk show host has been called out for her problematic behavior.
Article continues below advertisement
While the show ended in 2018, it seems some of Tyra's past comments were neither forgiven nor forgotten — especially for ANTM hopeful Rachel Hargrove.
Rachel, who currently works as the chef on Bravo's Below Deck, actually appeared on ANTM back in 2005. And let's just say that she didn't seem to have the most thrilling experience. Keep scrolling for everything we know about Rachel's time on the show as well as her thoughts on Tyra.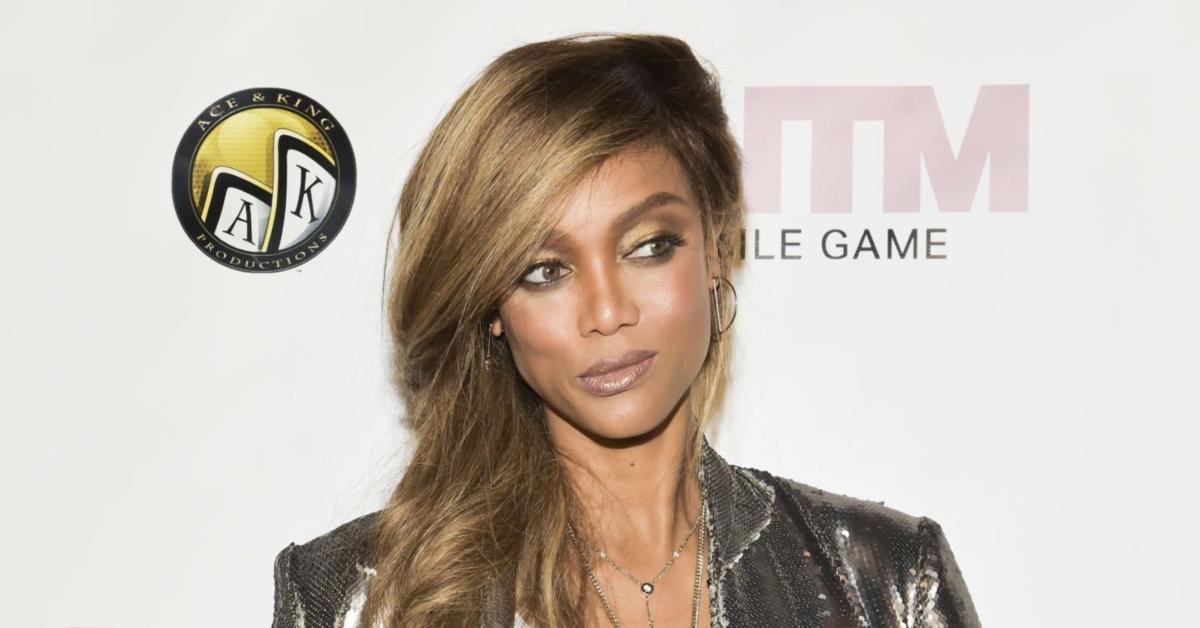 Article continues below advertisement
Rachel Hargrove auditioned for Cycle 4 of 'America's Next Top Model.'
In 2020, Rachel made her debut on Below Deck and quickly became a fan favorite. And while this was her first time ever cast on a reality TV show, it wasn't her first time on TV. Back in the early 2000s, Rach tried dipping her toes into the reality TV world by auditioning for ANTM.
In fact, fans discovered this tiny secret about her in early 2021 when the Bravo star's on-camera audition for the series began circulating on social media.
Spoiler alert: Unfortunately, she didn't make it past that audition, but she still earned a few seconds of air time from it on the series.
Article continues below advertisement
Upon fans' discovery of her short-lived stint as a wannabe model, she spoke with ET about the experience. "Oh, yeah! That happened," she told the outlet, explaining that, at the time, she was working as a bartender and had been approached by a casting director for the show, who encouraged her to try out.
Article continues below advertisement
"I thought, are you f--king high?' I'm slinging drinks and I'm a kitchen creature," she recalled thinking during that initial convo with the director. However, Rachel decided to give it a shot. And what happened? Well, she didn't make it through — but her audition was featured on the show.
"Tyra's interesting," Rachel told the outlet, adding, "The whole experience kinda gave me an idea of what reality TV might become."
Rachel Hargrove seems to still be a little upset with Tyra Banks.
While Rachel did eventually find her way to reality TV, she appears to still be upset by her ANTM rejection.
In a now-deleted tweet sent in July 2022, Rachel wrote, "Hey Tyra Banks, remember when you called me a plus size model when I was a size 2?"
Article continues below advertisement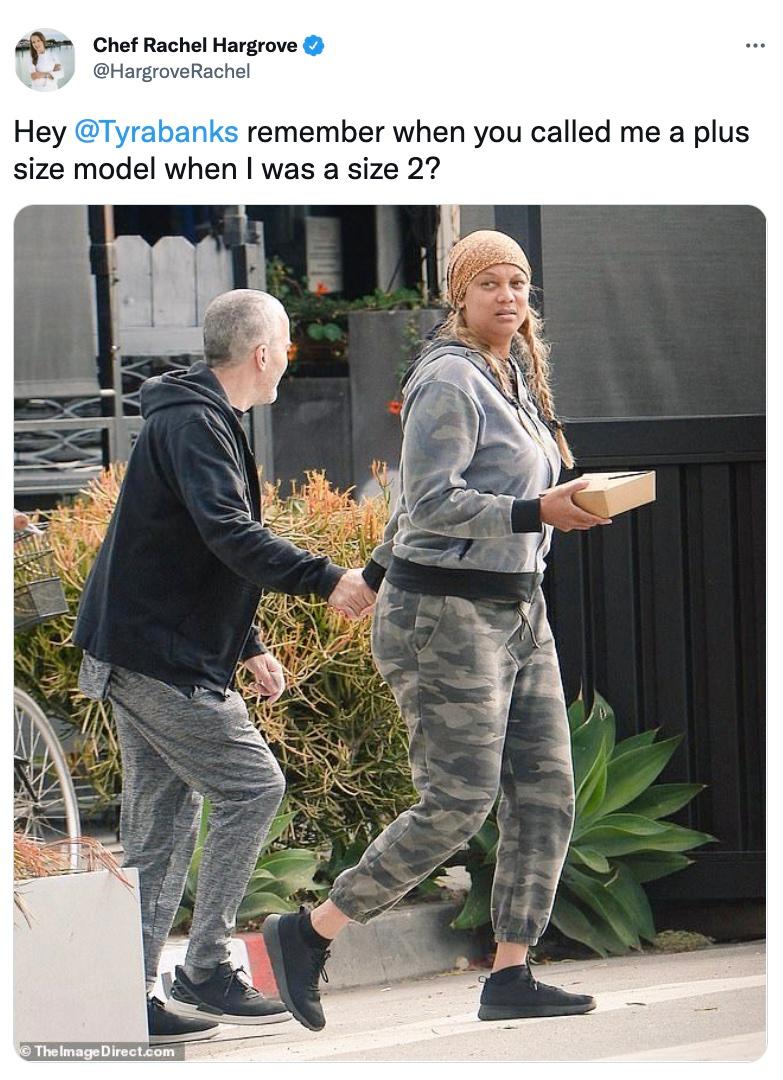 Attached to the tweet was a photo of Tyra, in which she appeared to be rocking a curvier figure.
Article continues below advertisement
Judging from the tweet, it seemed Rachel was still holding somewhat of a grudge against Tyra for her comments made during the audition. Although Rachel's tweet has since been taken down, folks on Twitter are still riling over the drama.
Some believe the culinary pro had a right to call Tyra out, while others felt that Rachel was being cruel. After all, it's not Tyra's fault that the modeling industry is so vicious.
Article continues below advertisement
Since Rachel shared (then deleted) the tweet, neither she nor Tyra Banks has publicly spoken about it.