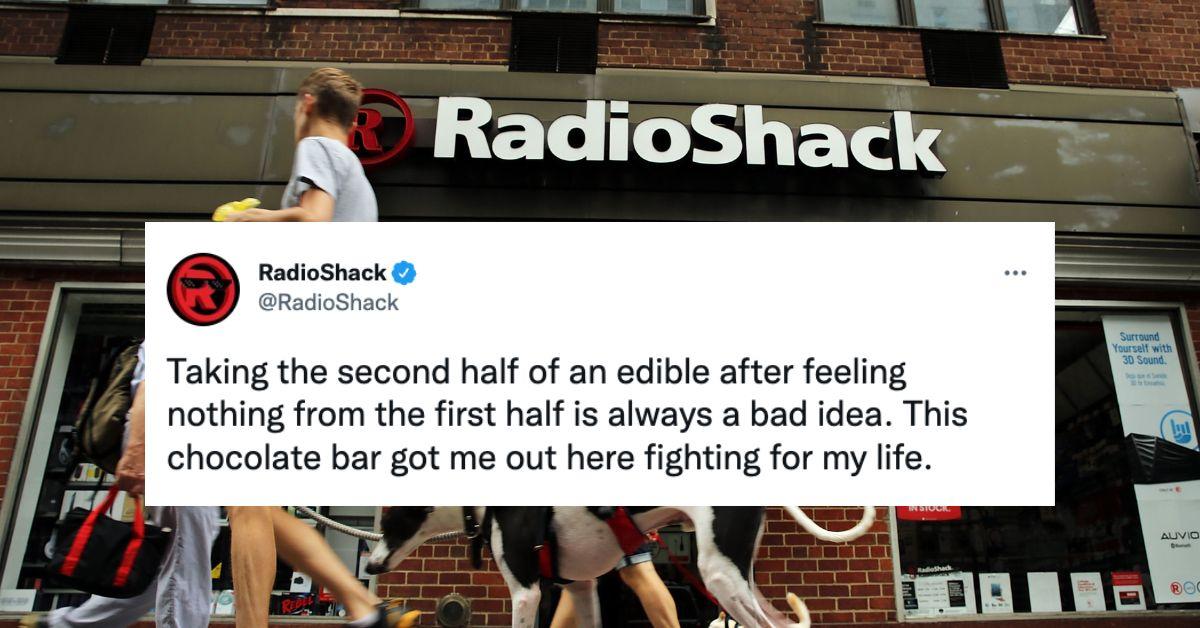 Here's Why RadioShack Is Acting All RadioWhack on Twitter
Remember that weird couple of weeks when Kanye West went rogue on social media and started saying all sorts of things about Kim Kardashian's new beau Pete Davidson? That was a lot and we probably all thought that nothing could top that. We were wrong. The once-popular electronics retailer RadioShack is, all of a sudden, acting very RadioWhack on Twitter.
Article continues below advertisement
Some folks think the account may have been hacked — but RadioShack has already denied that claim. So what gives? Not sure, but if it tweets any more inappropriate comments or drug references, I might have to date it. Yikes. Sorry. TMI. Keep scrolling as we get to the bottom of this.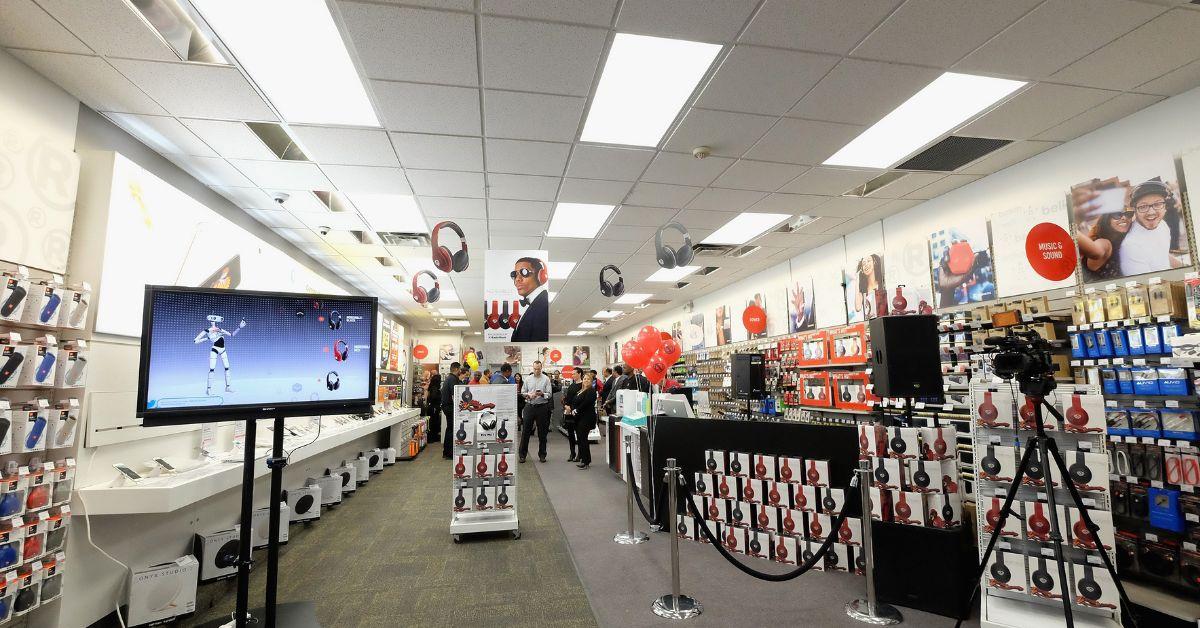 Article continues below advertisement
RadioShack's Twitter is up to no good ... but it wasn't hacked.
Looking for free entertainment? Well, when you're done reading every article on Distractify.com, hop on to Twitter to read the inner thoughts of a technology store gone wild. In the last few months, RadioShack has hit send on scores and scores of mind-boggling tweets that range from somewhat appropriate to absolutely unhinged.
In 2021, the company slowly started making its comeback on Twitter. It made jokes about Circuit City. It wished all the dads a Happy Father's Day. It got a little feisty at times, but we're all for a brand with a big personality. Fast forward to June 2022 and RadioShack is tweeting about edibles and doing cocaine with Elon Musk. Wait, what?
Article continues below advertisement
Article continues below advertisement
Basically, the RadioShack Twitter account is saturated with a variety of nonsense tweets — many of which touch on drugs and/or make sexual references. Some even drag other celebrities and brands into the mix.
While it's definitely entertaining, it doesn't really seem proper for a business. So, why is RadioShack acting this way? Well, it financially flopped in 2015 and has had some ownership changes since.
Article continues below advertisement
RadioShack wants you to think its a cool crypto dude.
If you were born before the year 2000, you've probably visited a RadioShack store before. Founded in 1921, RadioShack was your one-stop shop for all things electronic. You may have bought a VCR or Walkman device there. Or maybe a house phone or a CD player.
Article continues below advertisement
Many of these products have since been phased out, but for years this was a family-friendly franchise equipped with tech-savvy salespeople as well as the latest gizmos and gadgets.
But unfortunately, RadioShack started to face some financial troubles in 2015. Stores began closing and the retailer filed for Chapter 11 bankruptcy protection. That year, RadioShack and all of its assets were bought by General Wireless Inc.
Article continues below advertisement
Then in 2020, Retail Ecommerce Ventures (REV), which buys bankrupt brick-and-mortar chains in an attempt to create thriving online stores, bought the struggling franchise and decided to build a cryptocurrency swap platform.
Article continues below advertisement
Per CNN, RadioShack's foul-mouthed Twitter is merely an effort to get retweets and raise awareness of its crypto platform, RadioShack Swap. That explains the Elon tweets, I suppose.
According to REV president Alex Mehr in a press release from May, "The launch of RadioShack Swap has been extremely well received, with daily trading volumes averaging anywhere from $500,000 to $2 million." While it didn't note whether RadioShack's tweets made an impact on this, there do seem to be some fans of this untraditional approach.
Article continues below advertisement
So, will a saucy Twitter strategy save RadioShack? It's unknown, but it's definitely not your father's electronics store anymore. Although, former customers will be glad to hear that the chain does still sell some tangible products. The site has gotten a bit of upgrade with a section for gaming and "man cave" products.
Per Investopedia, RadioShack once operated over 4,000 stores. Today that number is believed to be 400, per CNN.