Rae Williams of 'The Ultimatum' Reveals She Is Bisexual in the Emotional Reunion Episode (SPOILERS)
Rae Williams caused a stir on 'The Ultimatum,' but after revealing her bisexuality during the reunion episode, fans are curious to learn if she has a girlfriend.
Spoiler alert: This article contains spoilers for The Ultimatum: Marry or Move On Season 1 finale and reunion.
During Netflix's new show, The Ultimatum: Marry or Move On, six couples are tested in their relationships with the introduction of new partners. By the end of eight weeks, they decide whether to abide by their previous partner's "ultimatum" or move on with someone new. The show's debut season has concluded with the addition of a reunion episode, and cast member Rae Williams had some big news to share.
Article continues below advertisement
During The Ultimatum's reunion, Rae revealed she is bisexual and hinted at a brand-new relationship already blossoming. Does Rae have a girlfriend? Here's everything we know so far.
Article continues below advertisement
Does Rae Williams have a girlfriend? She's been seeing someone new.
During The Ultimatum, Rae drifted from her partner Isaiah "Zay" Wilson to spend time with her trial-marriage partner, Jake Cunningham. The intense chemistry between Jake and Rae resulted in Rae breaking off her engagement to Zay, which caused Zay to storm off. He did not return home until the next day, which Rae claims further solidified her decision.
Per Insider, things got even worse off-camera, with Rae claiming she "punched" Zay and alleging he shoved her in return. "I'm very upset about that. I'm not proud of my behavior," she said. "I regret us shoving each other. I regret putting my hands on him. I punched him in the shoulder, and it didn't leave a mark or anything. It didn't injure him like that, but I shouldn't have done it. Nobody should ever put their hands on someone else."
Article continues below advertisement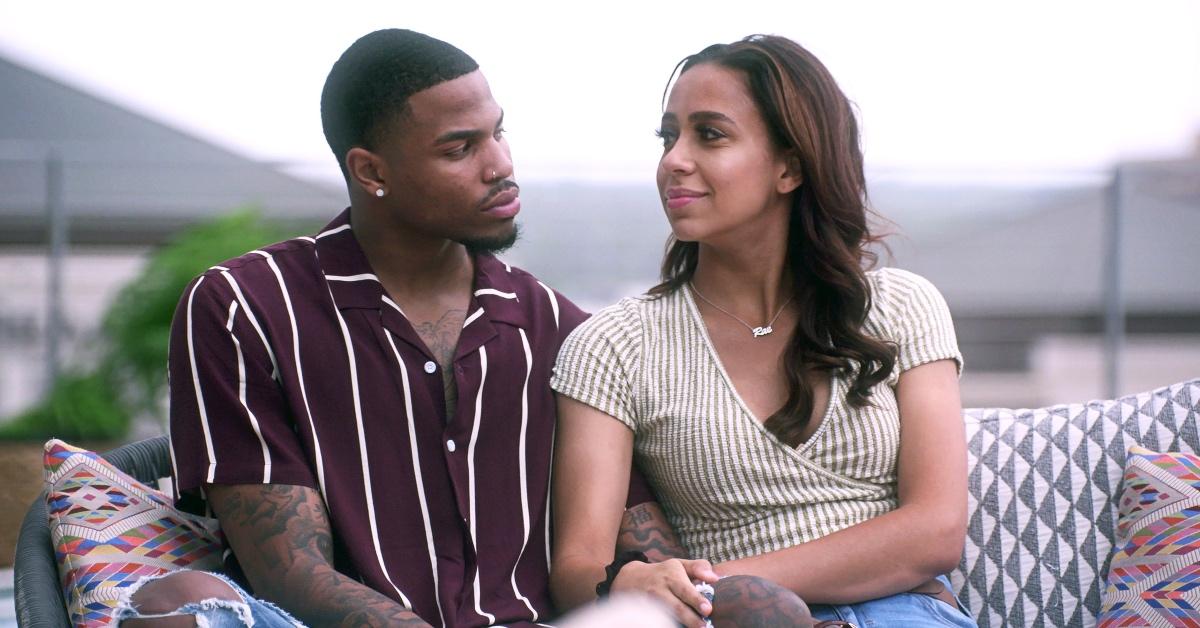 The pair split during The Ultimatum, but fans were left in limbo about whether Rae and Zay would give their relationship another try. The reunion episode, which was released two weeks after the Season 1 finale, was very illuminating and revealed where Rae and Zay stood with one another. The two are no longer together, and Rae has been on a journey of self-discovery since.
Article continues below advertisement
During the reunion, Rae revealed she is bisexual and per The Independent, told hosts Nick and Vanessa Lachey, "I have been with one person, she's amazing, and I had a really good connection with her but we kept it casual and I'm kind of figuring out myself and my sexuality because I was very uncomfortable with being bi for a very long time."
She added, "Since Zay and I have been done, I've just been with one girl, and it's kind of been great, honestly."
Although Rae did not reveal the identity of her new romantic interest, she also didn't confirm they were dating. Maybe when their relationship is ready to be taken to the next level, Rae will introduce her flame to the world. Until then, fans are excited she's exploring her identity and enjoying herself!
All episodes of The Ultimatum: Marry or Move On are now streaming on Netflix.