'Say Yes to the Dress' Star Randy Fenoli Is Engaged! Details on His Partner, Mete Kobal
Randy Fenoli's partner: The 'Say Yes to the Dress' star received his own "yes" when he proposed to his boyfriend of one year. Learn more here.
TLC viewers know and love bridal designer Randy Fenoli from Say Yes to the Dress. Many brides-to-be look to Randy for his attention to detail and flair for making them feel like the most important person in the room on their special day. Randy's charm has since led to several SYTTD spinoffs, such as Say Yes to the Dress: Randy Knows Best and Randy to the Rescue, among others.
Article continues below advertisement
In November 2022, TLC renewed SYTTD for another season, with Randy returning as the brides' trusted source. He also recently shared the news that someone had said yes to his marriage proposal. Who is Randy Fenoli's partner?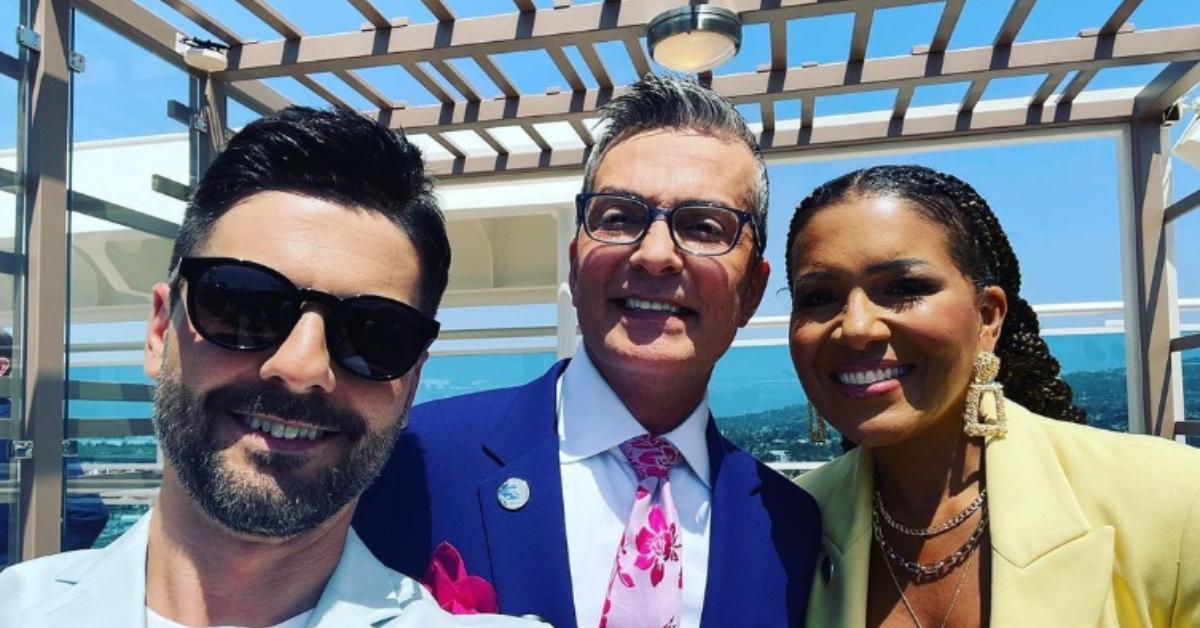 Article continues below advertisement
Randy Fenoli and his partner, Mete Kobal, are engaged after a year together.
Although Randy describes himself as the "King of Bridal," the 58-year-old reality star didn't think he would ever help plan his own wedding. In a December 2022 interview with People, he admitted he "honestly just never thought it was going to happen for me" until he met his partner and new fiancé, Mete Kobal.
Randy and Mete met in January 2022 while Mete worked as a restaurant and bar manager at New York City's luxury hotel Marmara. Soon they started dating, and from both of their Instagram accounts, it seems that things started moving quickly. Eventually they were meeting each other's families and picking out their wedding outfits.
Article continues below advertisement
Unlike his fiancé, Mete spends most of his time away from cameras. He's originally from Turkey and reportedly lived in New York for several years before meeting Randy. On Mete's YouTube channel, there's a video of him singing "Hotel California" by the Eagles back in 2018.
Article continues below advertisement
Mete also has several other YouTube shorts but seemingly updates his Instagram more frequently. On there, Mete enjoys posting photos of his and Randy's dogs and their adventures. However, he wrote on his Instagram bio that his other passions include "books, music, and photography."
Article continues below advertisement
What is Mete Kobal's age? Did Randy Fenoli give his boyfriend an engagement ring?
While we know Randy turned 58 on Jan. 30, 2022, his future spouse's birthday is less known. There's no accurate report on Mete Kobal's age, and the artist hasn't confirmed his age on his social media accounts. However, several sources have claimed that Mete is younger than Randy and is likely in his 30s or 40s.
Although Mete's age isn't documented, the reported age difference doesn't seem to faze him or Randy. On Dec. 10, after nearly a year together, Randy orchestrated a surprise proposal at the Marmara hotel, where he and Mete met. The TLC star invited 50 of their closest friends to witness him asking Mete to marry him, and he also reached out to his loved ones in Turkey so they could see the engagement online.
Article continues below advertisement
The couple's family and friends watched as Randy got down on one knee in the center of a stunning floral backdrop. When Mete said yes, Randy gifted him with a gorgeous diamond engagement ring.
Article continues below advertisement
The designer also got himself a matching ring, which they both flashed during the night. While reflecting on the engagement party, Randy shared how excited he was for him and Mete to walk down the aisle, though they haven't yet set a wedding date.
"I'm so in love," the host professed to People. "Every day, I'm giddy. And every day just gets more amazing. It really does. It's easy. It's nothing what I thought a relationship was, and nothing like I've ever had in the past. It's unbelievable."
Congratulations, Randy and Mete!
Say Yes to the Dress airs new episodes Saturdays on TLC at 9 p.m. EST. You can also stream the series on Discovery Plus.