'Rap Sh!t' Season 1 Is Over — Here's a Recap of the Series While You Wait for Season 2
The first season of 'Rap Sh!t' ended in September 2022 after eight episodes. While the Season 2 premiere hasn't yet been announced, here's a recap of Season 1.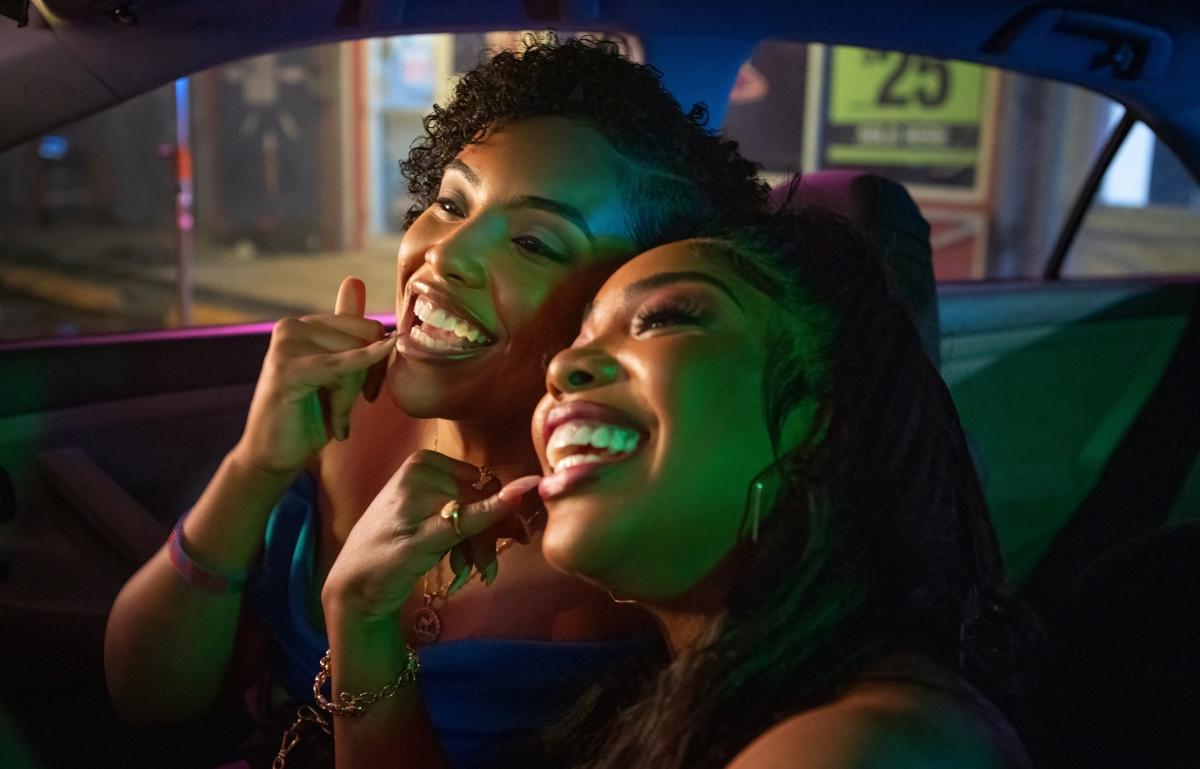 The first season of HBO Max's Rap Sh!t is already over after eight episodes on the streaming platform. The comedy, created by Issa Rae and starring Aida Osman and KaMillion, gives fans a glimpse into the trials and tribulations that female rappers endure. Issa first discussed the project in 2021, saying it was inspired by comments made by Jermaine Dupri about current artists like City Girls, Megan Thee Stallion, and others.
"I was just like, 'This is so unfair,'" Issa said of Jermaine's "stripper rapper" comments, per Rolling Stone.
Since Rap Sh!t aired its first episode in July 2022, it's become a hot topic of conversation on social media each week, and now fans are eagerly awaiting Season 2. If you're one of those viewers, or you've missed a few episodes along the way, we have a Rap Sh!t Season 1 recap to hold you over.
Article continues below advertisement
'Rap Sh!t' Season 1 recap: Here's what to remember while awaiting Season 2.
Rap Sh!t centers around two former best friends, Shawna (Aida) and Mia (KaMillion). Although the ladies were inseparable in high school, they grew apart when Shawna moved to New York for college and Mia became pregnant with her daughter, Melissa.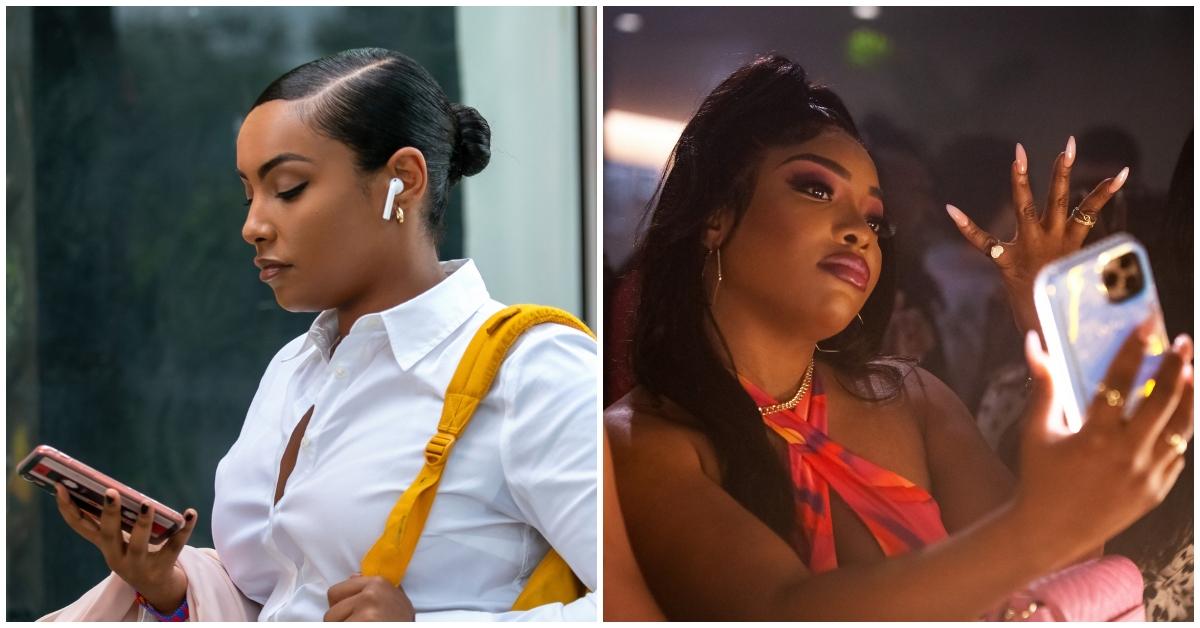 Article continues below advertisement
When we meet them for the first time in the pilot, Shawna works at a hotel after moving back to Miami. Despite the setback, Shawna continues working on her conscious rap career and posts her videos online. Meanwhile, Mia is a social media influencer and sex worker. Throughout the season, she references her OnlyFans page.
While their lives have both changed dramatically, Mia and Shawna reconnect after Shawna looks after Melissa during one of Mia's jobs. Then, a drunken night out between the former friends ends with them freestyling in Mia's car on Instagram Live. After their rap, Shawna apologizes to Mia for their friendship falling apart and Mia accepts.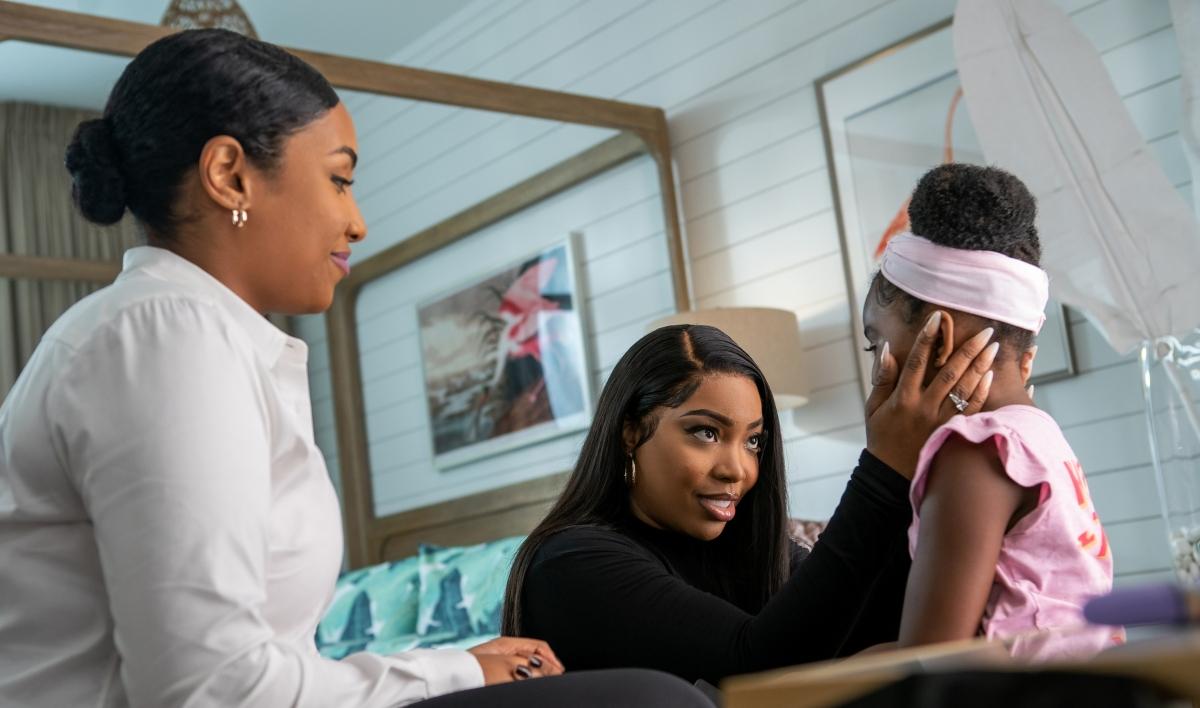 Article continues below advertisement
In Episode 2, the friends decide to form a rap group. Soon, a local "plug" named Chastity (Jonica Booth) offers to work as their manager. Due to them not knowing much about the music business, they accept Chastity's offer.
'Rap Sh!t' Season 1 has plenty of love triangles and social media drama.
Outside of their friendship, Rap Sh!t also dives into the love lives of Shawna and Mia. The ambitious rappers have several romantic suitors in Season 1, as well as some heartbreak. At the beginning of the season, Shawna's in a long-distance relationship with her boyfriend, Cliff (Devon Terrell), who's attending law school. The couple seemingly make their romance work until Shawna starts her rap group with Mia. Suddenly, Shawna's music shifts from social justice issues to "getting a bag," which Cliff doesn't agree with.
Article continues below advertisement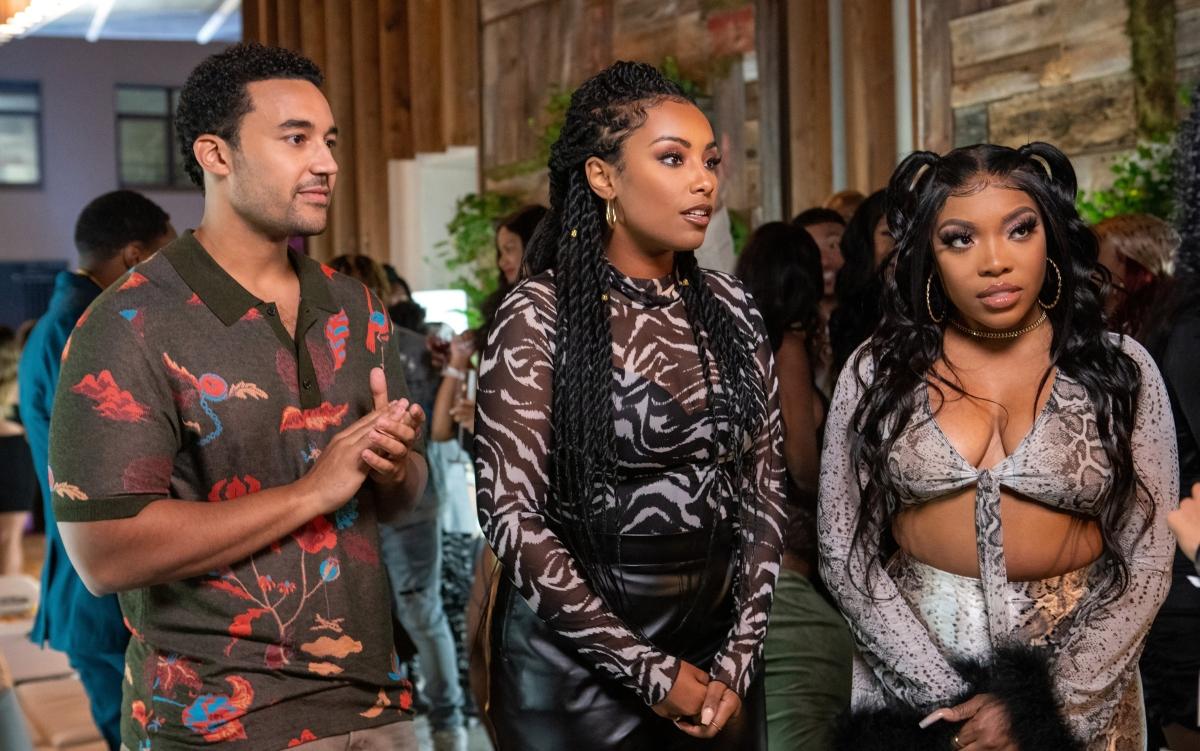 In Episode 5, Shawna surprises Cliff by visiting him in New York, and brings Mia along with her. The trip starts out with the couple spending most of the day in the bedroom, despite Cliff's roommates being within earshot. Then, Cliff introduces Shawna and Mia to his friends, which include Fatima (Ashlei Sharpe), who Shawna already suspected had a crush on Cliff.
The tension between Shawna and Cliff worsens after dinner with Fatima. Soon, an inebriated Cliff airs out the couple's issues on Instagram Live and accuses Shawna of "f--king" him differently and changing her image altogether. Shawna, mortified, breaks up with Cliff and heads back to Miami with Mia.
Article continues below advertisement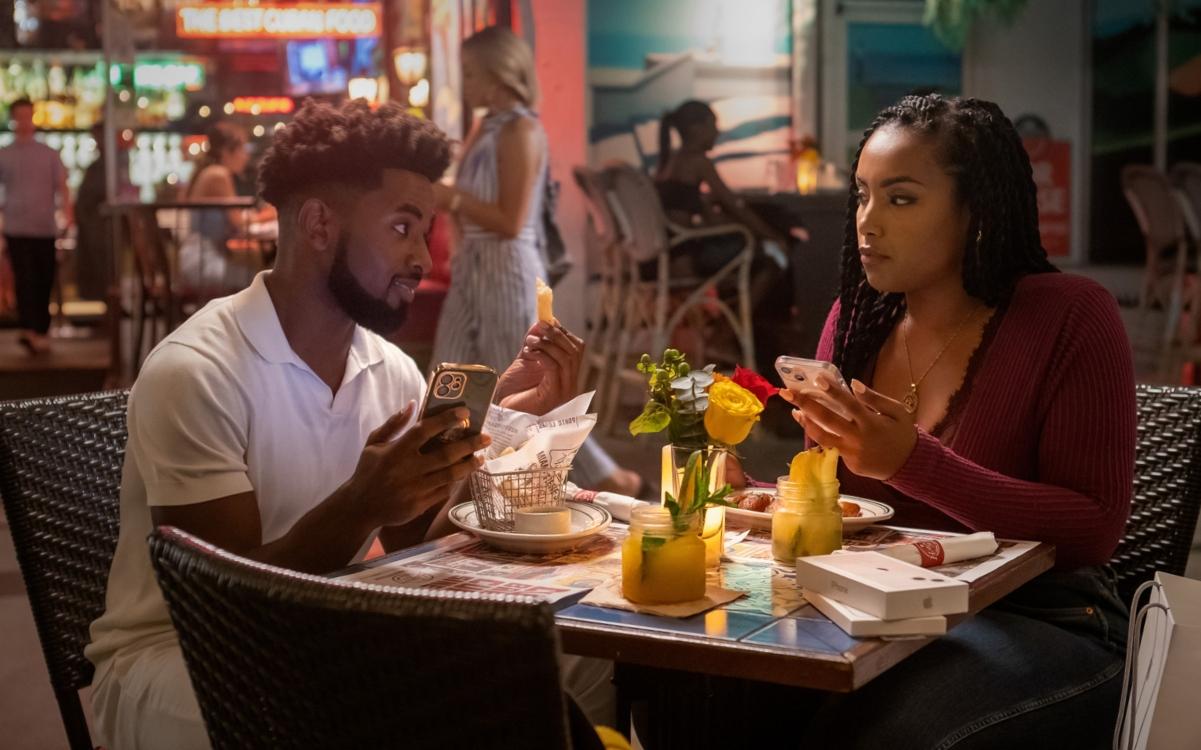 In Episode 6, Shawna and her hotel co-worker, Maurice (Daniel Augustin), take their friendship to the next level during a steamy shower scene followed by a smoke session. During the casual hookup, Shawna receives a text from Cliff saying she was "right" about Fatima's crush on him, implying that he took her up on her offer.
Article continues below advertisement
But Shawna isn't the only one in a love triangle. Mia and her baby daddy, Lamont (RJ Cyler), have been in an on-again/off-again relationship since before Melissa was born. However, once Lamont begins spending more time with Melissa, he and Mia grow closer and explore becoming a family again. However, while Mia sleeps with Lamont in Episode 7, she has her sights set on someone else in the Rap Sh!t season finale.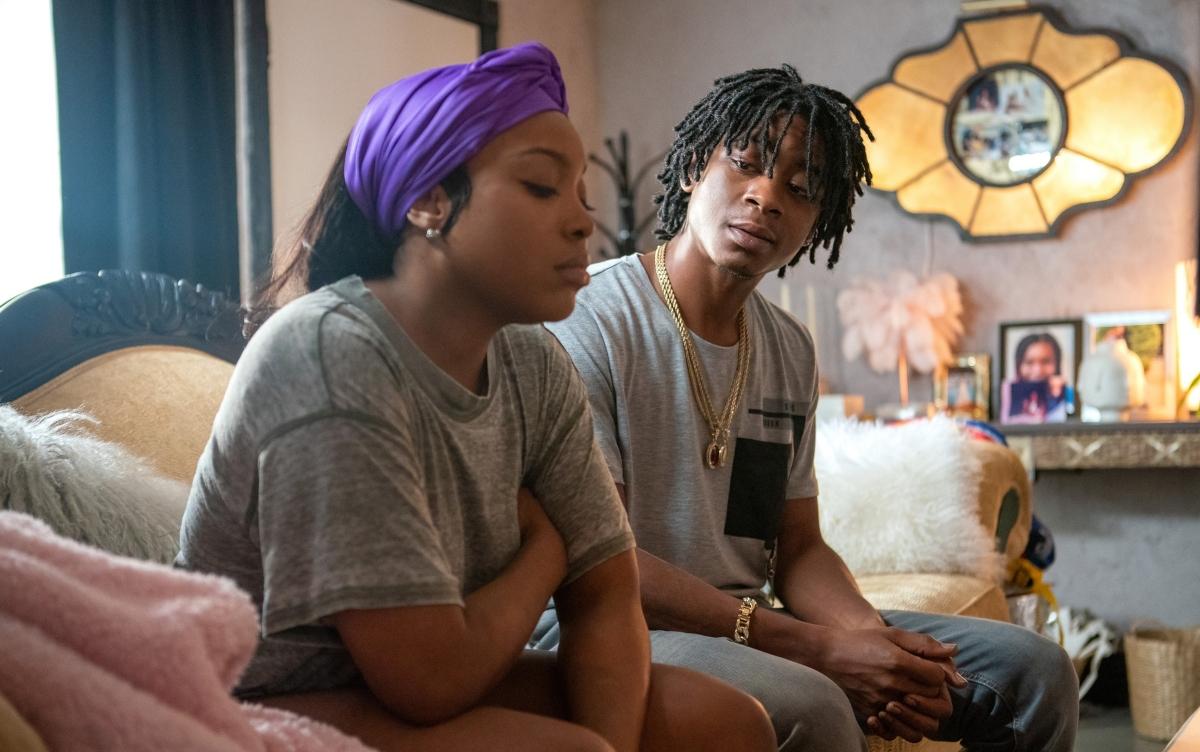 Article continues below advertisement
'Rap Sh!t's Season 1 finale teases new challenges for Shawna and Mia in Season 2.
Before Rap Sh!t's season finale, Mia and Shawna are in a weird place. In the penultimate episode, Shawna seems to be all-in with the group until she speaks to her friend Francois Boom (JaBoukie Young-White), who says that Shawna and Mia aren't working hard enough on their music careers. Shawna combats the comment by rapping one of her conscious songs instead of her and Mia's music. The action upsets Mia, who tells Shawna that her "ego" will be the group's downfall.
In the season finale, Shawna attempts to make amends with Mia while pretending that everything is OK between them on social media. However, Mia hints that the group is breaking up when she posts a video with her friends Aleesia and Nelly, saying, "I don't f--k with no b---hes, besides these b---hes."
Article continues below advertisement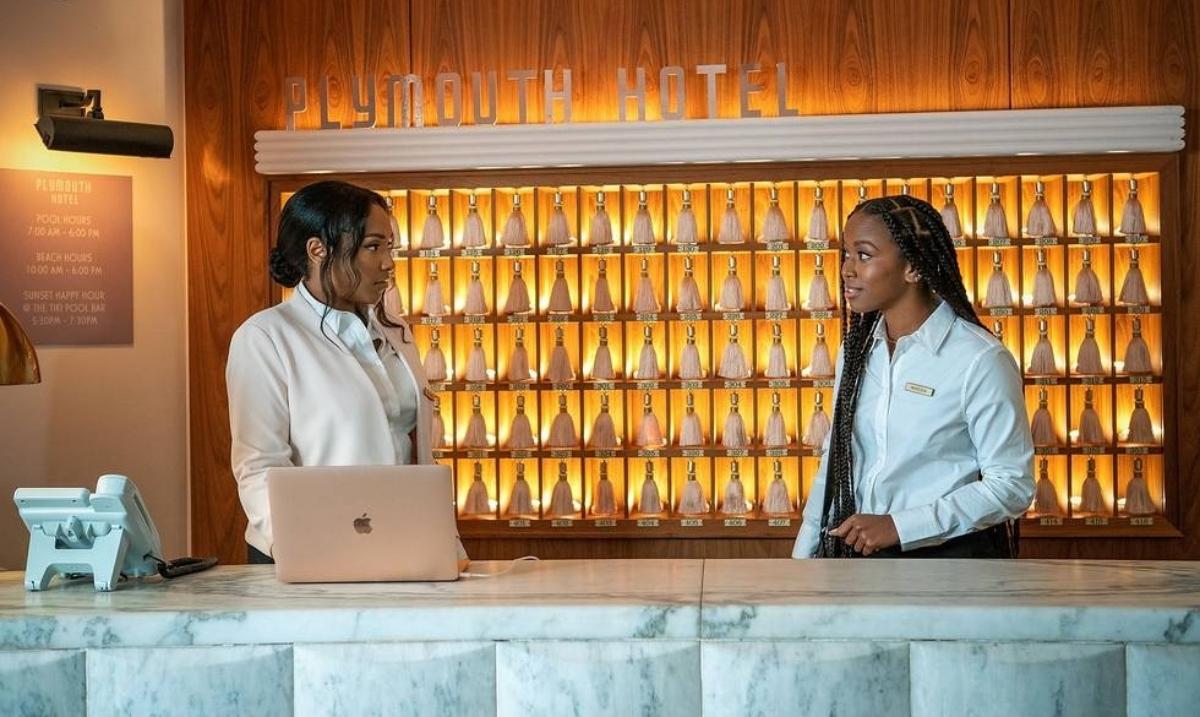 Although Shawna is hurt by Mia's dig, she discovers she had bigger problems. When Maurice abruptly stops answering her texts and doesn't show up for work, she worries something has happened. Another co-worker tells Shawna not to be concerned because "Maurice looks out for Maurice." However, later, Shawna eventually gets in contact with Maurice, who informs her that he was arrested for the credit card scams he and Shawna were running all season.
Shawna instantly worries about her own fate and takes action on her career. Although Mia isn't speaking to her, she meets with Francois and asks him to help her "get out of Miami." He replies by telling Shawna he can "pull a few strings."
Article continues below advertisement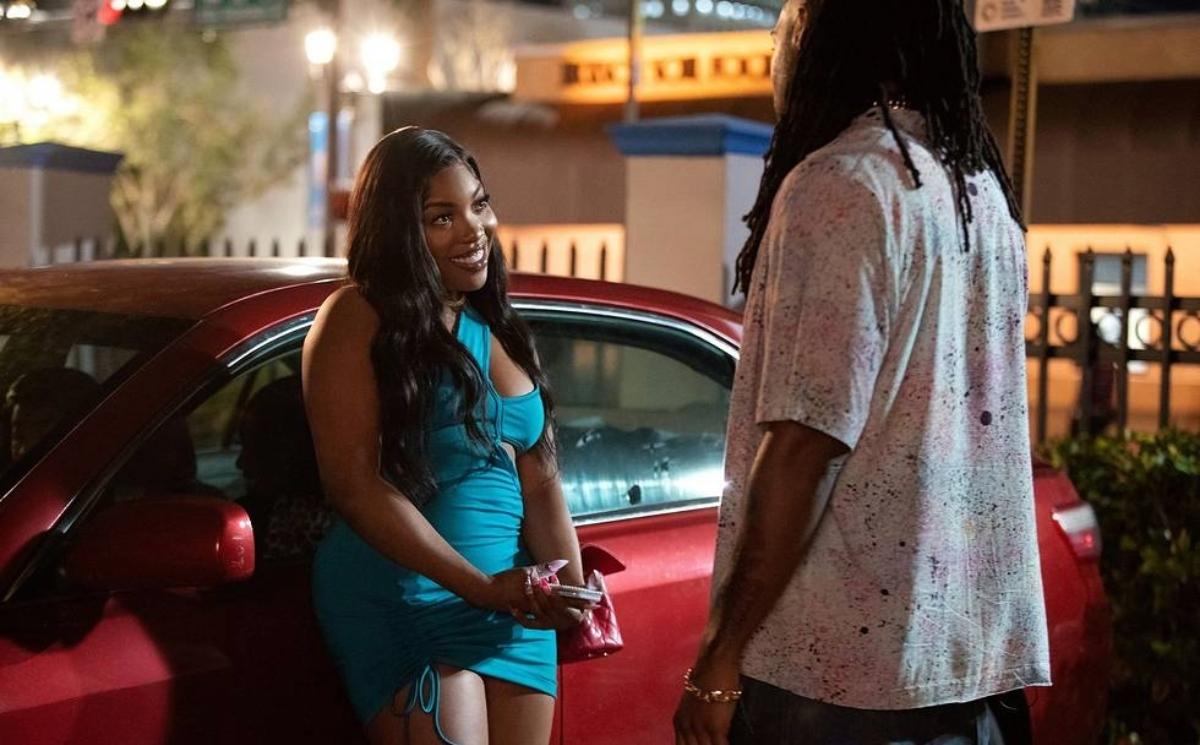 Elsewhere, Mia is being courted by rapper Ca$h Chaser the Goat (Derrius Logan). After he brings Mia and her friends a bottle at the club, Mia and Ca$h end the night at a diner (because where else would you go after a drunken night out?).
The pair end up bonding over their related upbringings when Ca$h reveals to Mia that he went to juvenile detention as a teen for shooting and killing someone. The reveal reminds Mia of her father, who was in prison for the same crime. After their date, Ca$h Chaser gifts Mia multiple stacks of money and offers to spend the next day with her. Smitten, Mia decides to end her and Lamont's relationship once and for all.
Article continues below advertisement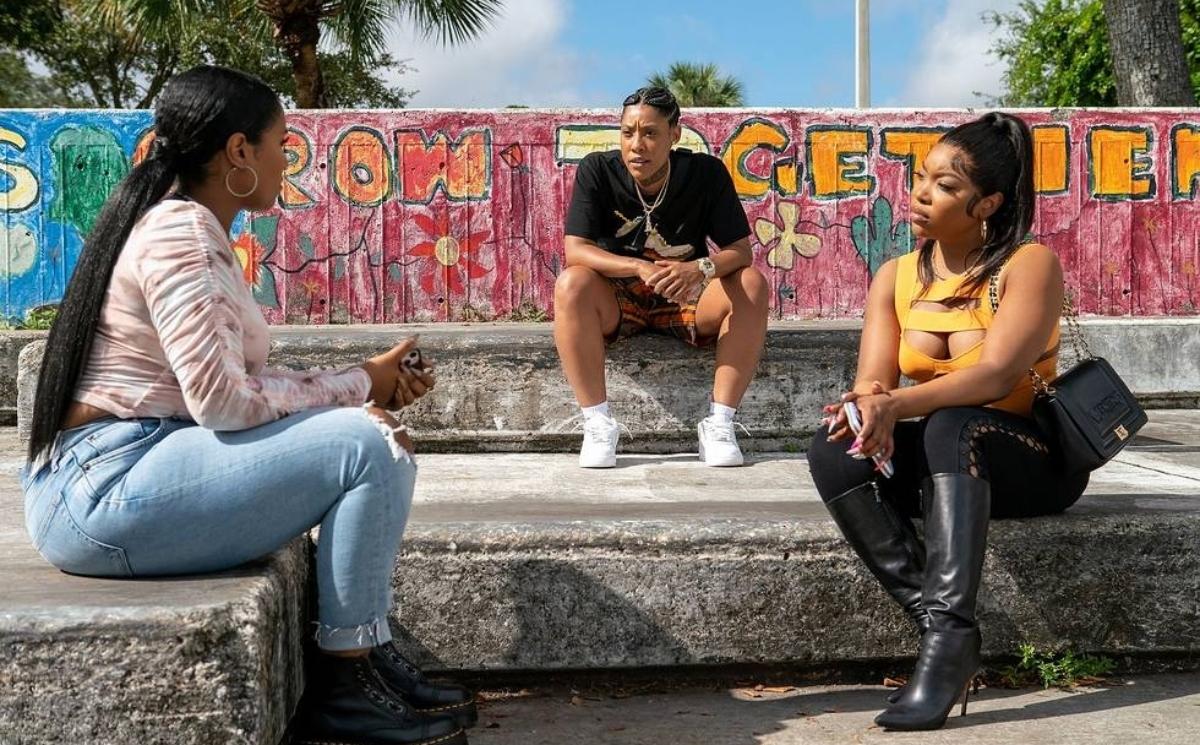 As for their careers, Mia isn't willing to give up on Shawna or their group. At the end of the episode, Chastity confronts them face-to-face, forcing them to not give up on their potential. Shawna apologizes to Mia once again and tells her that Francois has offered them an opportunity to go on tour. Mia is skeptical but agrees to the tour on one condition: Chastity has to stay on as their manager.
Even though Shawna doesn't think Chastity's role is necessary, she agrees to keep the manager around. She and Mia then celebrate the tour, taking to Instagram Live to confirm they aren't breaking up anytime soon. Shortly after the video, Shawna receives some unexpected visitors. In the finale's final scene, cops approach Shawna just before scene fades to black.
Where does the group's fate lie? We'll have to wait until Season 2 to find out. Until then, you can stream all of the Season 1 of Rap Sh!t on HBO Max.