Raven-Symoné and Miranda Pearman-Maday Are Married Couple Goals
Who is Raven-Symoné's spouse? The 'That's So Raven' star has been married for a year. So, what is there to know about Raven's "wife for life"? Keep reading.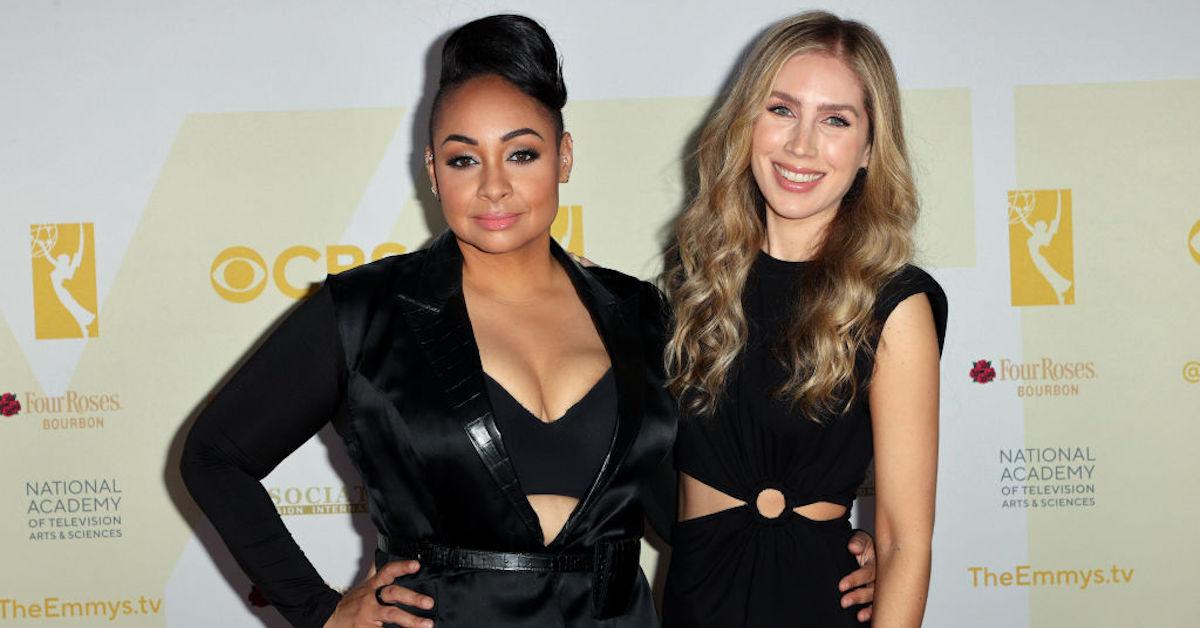 It's uncanny to see our favorite child actors grow up since it feels like just yesterday that we were all watching them as kids, tweens, and teens on TV shows and films.
Article continues below advertisement
Fans of Raven-Symoné have been watching the actress grow up in front of their eyes ever since she appeared in front of a camera at the tender age of 2. And now, the talented entertainer is sharing more and opening up about her married life in a new YouTube channel she started in 2021 with her spouse. So, who is Raven-Symoné's wife? Keep reading for all the details.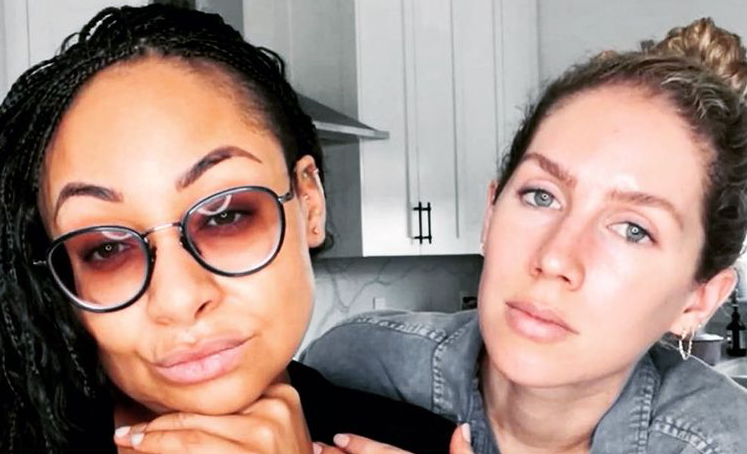 Article continues below advertisement
Who is Raven-Symoné's spouse?
Raven-Symoné surprised her fans in June 2020 with the announcement that she had gotten married to Miranda Pearman-Maday. The couple had been dating for a while but only went public once they had tied the knot in a small and intimate ceremony held in the garden of famed choreographer and Grey's Anatomy star Debbie Allen.
"I got married to a woman who understands me from trigger to joy, from breakfast to midnight snack, from stage to home," Raven captioned the since-deleted Instagram post announcing her wedding. "I love you Mrs. Pearman-Maday! Let's tear this world a new a--hole!!! I'm married NOW," she said.
Article continues below advertisement
Not a lot is known about Miranda, as she tends to keep a low online profile. But despite a relatively light social media presence, Newsweek reports that Miranda works as a social media manager in Los Angeles, where the couple, who co-host YouTube's "8 PM" channel, is based.
Article continues below advertisement
Since her marriage to Raven, Miranda has been posting more frequently to her own Instagram page, too. She told ET Online that being from Los Angeles and having a dad who worked in the entertainment industry exposed her to that world at an early age, so there's something about opening up publicly "that just sort of feels natural."
But, she continued, "We're both also smart about how we keep our private things private and what we do choose to present." A pretty wise decision, we would say.
Miranda has inspired Raven to get healthier.
Raven recently told E! News that Miranda motivated her to get healthier. She explained that after a doctor's appointment in which she received "horrendous numbers" on her medical exams, she and Miranda decided to make some lifestyle changes.
"[Miranda] doesn't want to take me to an early grave and I want to make sure I am there for her in the best health possible," she explained. Since then, the That's So Raven star has lost 30 pounds using a low-carb diet and intermittent fasting.
Another reason Raven wants to be in better health is that she and Miranda are planning on expanding their family. The couple told People that they ideally want to have four children, and that each of them hopes to carry a child. "[We want] that really kind of picturesque family dinner, loud house, the things we didn't really grow up with," Miranda explained.
Sounds like this couple is well on their way to marital bliss and we wish them nothing but the very best!