Ray Opens up About 'Ex on the Beach' Season 5 and Where He Stands With BFF Nicole (EXCLUSIVE)
Ray might find himself caught between his ex Caro and his best friend Nicole on 'Ex on the Beach,' so what's the timeline of both relationships?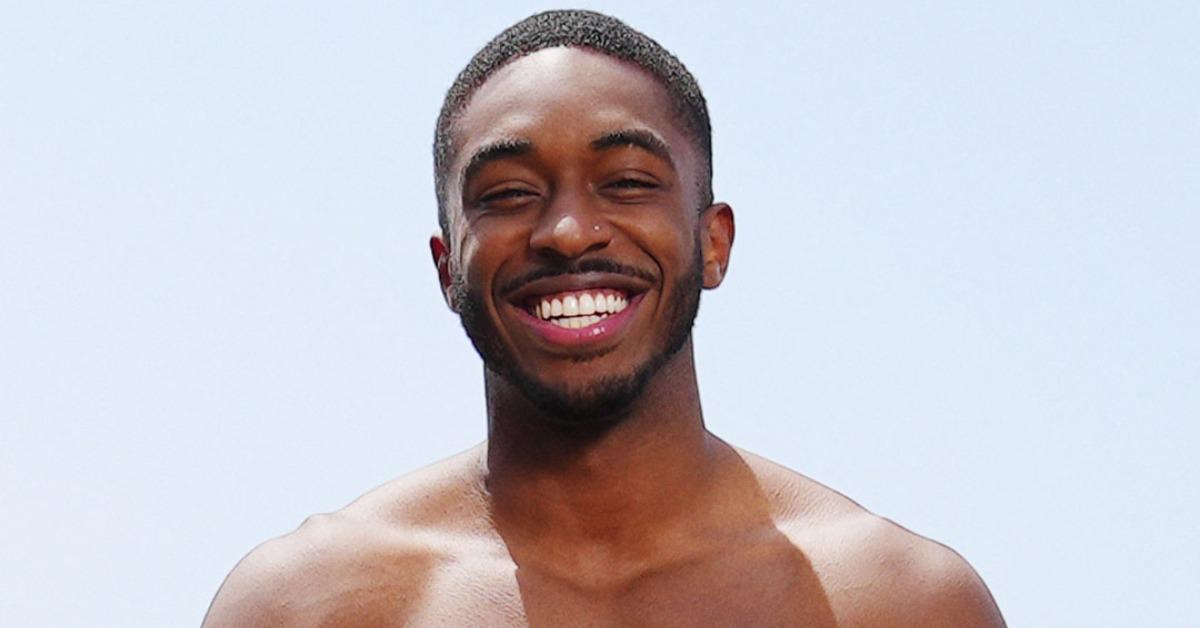 Season 5 Ex on the Beach star Ray Gantt might not have gone into the show expecting to be at the center of most of the drama, but that's exactly what happened. And in an exclusive interview with Distractify, Ray explained what led to drama with him and multiple exes — and even where he stands with one of his exes today.
Article continues below advertisement
Before Ex on the Beach, Ray was on both The Amazing Race and Love Island. He met his ex, Caro Viehweg, on the latter show and they competed on The Amazing Race together. They had plenty of ups and downs, however, many of which involved Ray's friend, Nicole Amelia.
And this wouldn't be Ex on the Beach if the show didn't address every romantic skeleton in a cast member's closet.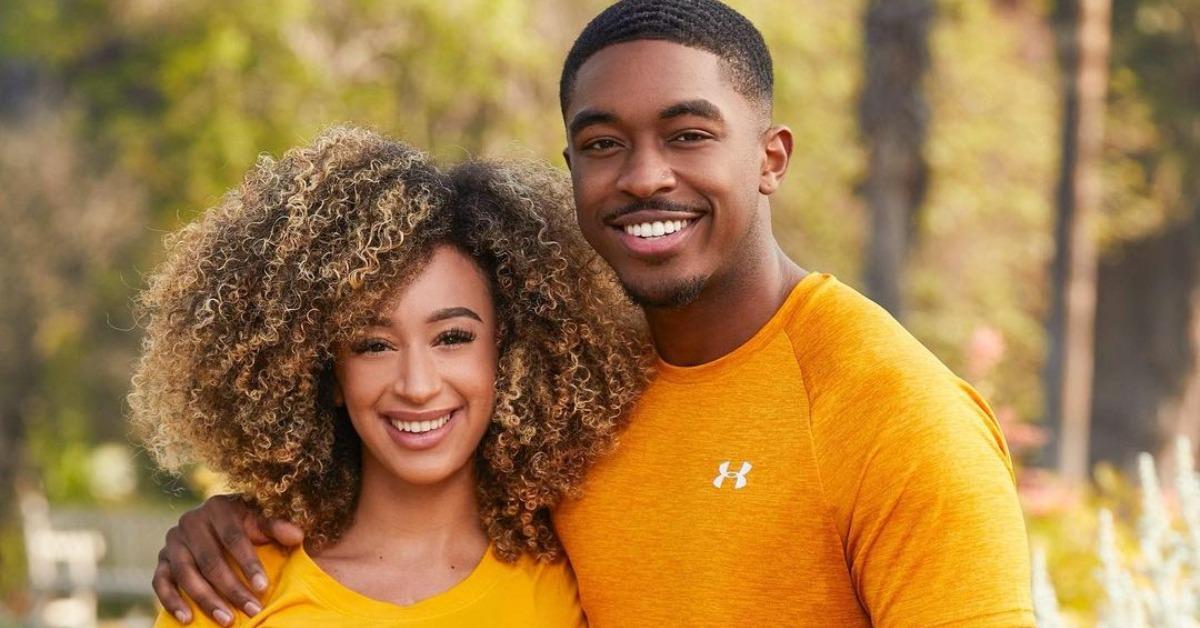 Article continues below advertisement
What is the timeline of the Ray, Caro, and Nicole love triangle on 'Ex on the Beach'?
In the Season 5 premiere of Ex on the Beach, Ray is at the mercy of the Table of Truth. He has to honestly answer questions about his ex. He reveals that, during the time when he and Caro were split up, he hooked up with Nicole, who Caro hadn't been too keen about him being friends with from the start. When we spoke to Ray, he cleared up a few things about that rocky timeline.
"We broke up because of something for a couple of weeks," Ray explained of his relationship with Caro. "And then we got back together and we went to go film The Amazing Race. We finished The Amazing Race, we broke up again for like a month, and then we got back together. And it was super rocky. That was after we got home from The Amazing Race. And then that happened with Nicole like the last two weeks of our relationship."
Article continues below advertisement
So, contrary to what Ray says in the Ex on the Beach season premiere about sleeping with Nicole after Caro broke up with him, he hooked up with Nicole before he and Caro were split up for good. And that is likely to create more trouble for him once Nicole arrives.
Caro reached out to Distractify to provide further comment and she had a different story than Ray's in regards to what happened between them prior to Ex on the Beach.
"We never broke up for a couple weeks before The Amazing Race, and for a month after. That's a total lie," Caro shared with us. "I broke up with him after The Amazing Race, but we decided to give our relationship a second chance a week and a half later. It's unfortunate that he still feels the need to lie."
Article continues below advertisement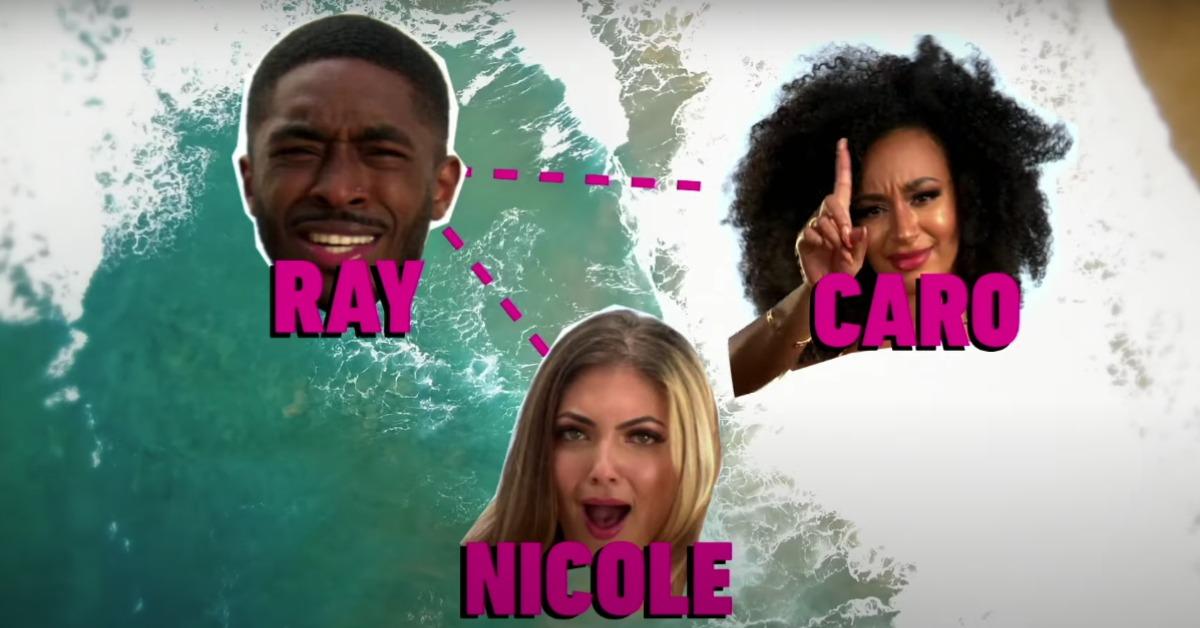 Nicole also reached out to Distractify separately and shared her perspective on what happened with Ray.
"From my knowledge, and [from] what Ray had told me when him and I started talking, [he and Caro] were publicly dating, but privately broken up," she explained. "He said, 'we are going to make the breakup public when she moves out of the country.'"
Article continues below advertisement
Nicole shared that she believed Ray when he told her this because they'd spent a lot of time together up until this point.
"Not once did I see him talk to her," Nicole said, of the time she and Ray spent together at her home and even on a weekend trip. "So I believed what he told me. I didn't realize it was a lie until recently."
She also told Distractify that she cut Ray out of her life and not the other way around, which is contrary to what Ray says himself. It's clear that this relationship is complicated and, viewers have seen on Ex on the Beach, it''s not as simple as your standard love triangle.
Article continues below advertisement
A lot of 'Ex on the Beach' drama in Season 5 involves Ray.
From the first episode alone, it's easy to see how much drama Ray finds himself in the middle of. It's his ex, after all, who comes out swinging when she hears his admissions at the Table of Truth. Ray admitted to Distractify that he knows he's at the center of the drama, but that it's all because of his "past situations."
And to be fair, Ray deals with one ex right away and he eventually faces another ex's arrival. Since Nicole was named as part of the cast, fans can expect her to arrive at some point too.
Ray teased the dynamic between himself and his two exes as "spicy" and "hot." Hopefully that means he doesn't find himself in too much trouble when the ladies compare notes.
Article continues below advertisement
Are Ray and Nicole still friends?
Ray explained that filming Ex on the Beach was a tear-filled and stressful experience. Although he had been on two reality shows before, nothing prepared him for what he walked into on this one. And nothing could have prepared him for the possibility of losing Nicole as his friend. Because although they were good friends prior to filming, he revealed that after the show, they're no longer close.
Article continues below advertisement
"I feel like this whole show escalated because of Nicole," Ray revealed. "So I don't really trust her like that anymore."
He added that they're "cordial" now, but he no longer sees Nicole as his best friend. Judging by what she shared with us, it would seem that the feeling is mutual.
Are Ray and Caro together now?
As far as where Ray stands with Caro, that remains to be seen. Right now on Ex on the Beach, Ray and Caro are on good terms. But throw in another ex who Ray technically cheated on Caro with and things are about to become a lot less calm.
Watch Ex on the Beach on Thursdays at 8 p.m. EST on MTV.