Ray Romano Met His Wife Anna While Working as a Bank Teller in Queens
'Everybody Loves Raymond' star Ray Romano is a family man through and through. Did you know he's been married to his wife for over 30 years?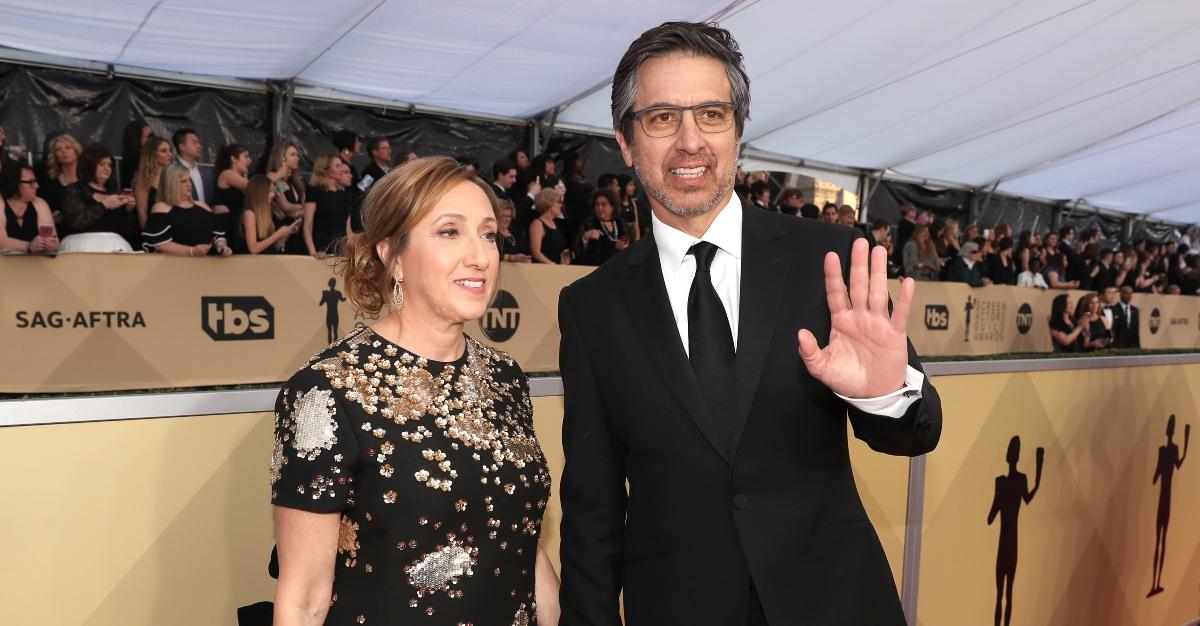 Everybody Loves Raymond star Ray Romano is a family man through and through.
From his voice acting in the Ice Age franchise to his directorial debut with Somewhere in Queens, the projects the comedian holds closest tend to center around familial ties — and for a good reason.
Article continues below advertisement
Did you know the Emmy award-winning actor has been married to his wife for almost four decades? Not only that, but he also shares a close connection with his four adult children. Let's meet them now.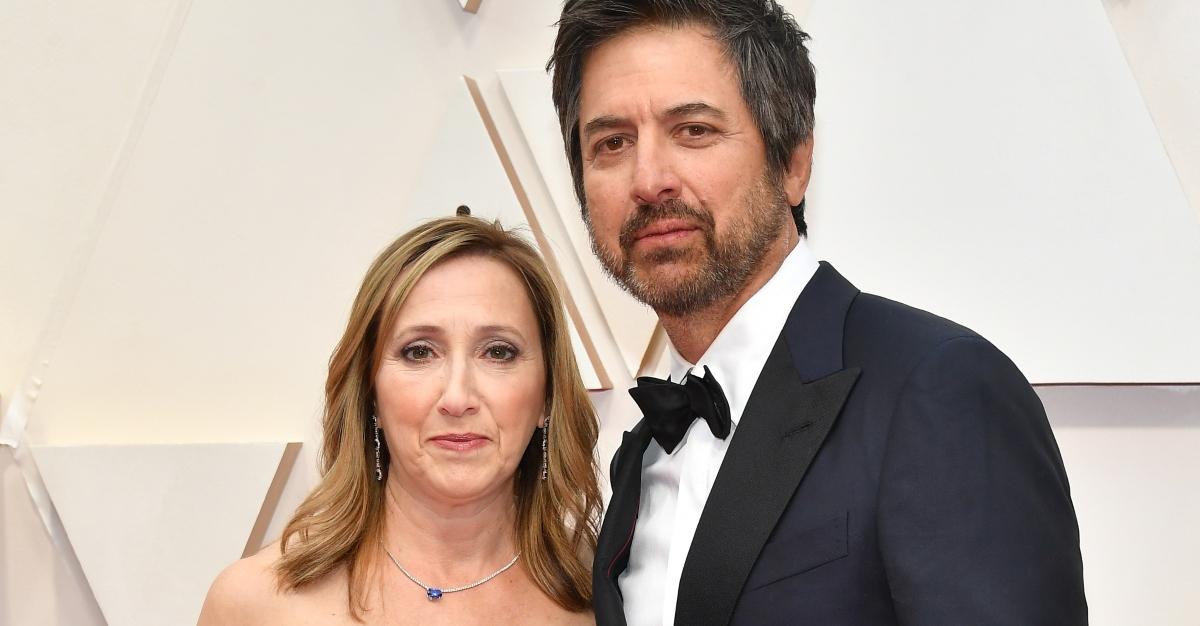 Article continues below advertisement
How did Ray Romano meet his wife? The comedian and his partner, Anna Romano,'s romance began in the '80s.
Ray and his wife, Anna Romano, go way back. Both hailing from New York, the duo met while working at a bank in Queens in 1983. Ray was 25 and didn't necessarily have a knack for the profession — a quality Anna immediately noticed. "He was accurate but very slow," the actress told CBS in 2005.
Ray's memory was slightly different. "I would write funny poems to the girls there, and she was the only one who paid attention, really," the Ice Age voice actor recalled to Good Morning America. "I would ride my bike to work. I don't know what she saw in me."
Article continues below advertisement
However, the Everybody Loves Raymond star waited until he quit that job and began pursuing stand-up to ask Anna out. In 1985, Ray and Anna started dating, and it wasn't long before they tied the knot. Just two years later, in October 1987, the comedian and cinematographer said, "I do," and they've been going strong ever since!
Do Ray Romano and his wife, Anna Romano, have children?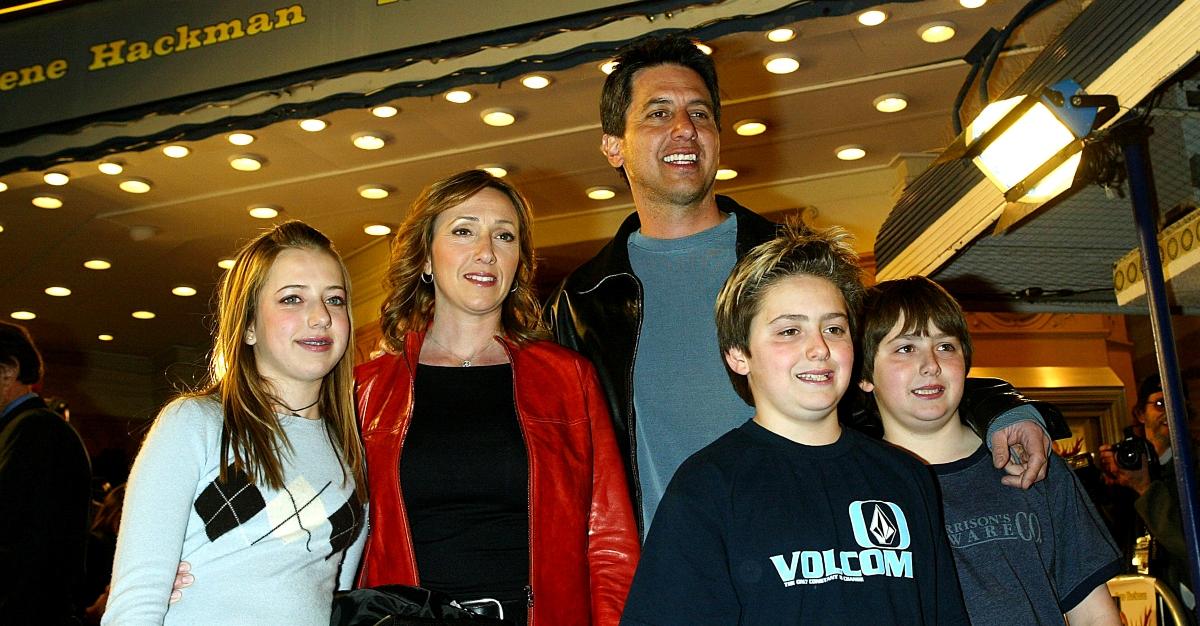 The life partners are proud parents of four children. Nearly three years after they married, in August 1990, Ray and Anna welcomed their daughter, Alexandra "Ally" Romano, to the world.
Ally became the first of their children to become engaged after revealing the big news on Live with Kelly and Mark on April 19, 2023.
Article continues below advertisement
Ally isn't the only Romano child. However, she is the only Romano daughter.
Anna told her husband they were expecting twins three years after Ally's birth. But knowing how badly Ray wanted a boy, she joked that she was pregnant with twin girls.
"I tried to sound happy, going, 'Oh. Good. Good.'" the comedian recalled to PEOPLE. "Finally, she told me, 'They're boys, you jerk!' That's when I knew I loved her."
Article continues below advertisement
In 1993, their twin sons, Matthew, and Gregory Romano, were born. Five years later, in 1998, their fourth and final child, another son, Joseph Romano, entered the world. And even though Ray and Anna's children are all adults, their family is still as tight as ever.
They even quarantined together toward the beginning of the pandemic. "It's actually kind of enjoyable … But they're adults," Ray told PEOPLE. "I can't sympathize enough with people who are quarantining with little children."
Ray Romano's son Joseph Romano inspired his film 'Somewhere in Queens.'
During his interview with GMA, Ray revealed that his youngest son, Joseph, was the catalyst behind his decision to write, direct, and star in his newest project, Somewhere in Queens.
The sitcom actor reflected on how he felt when his son — a high school basketball star — played his final game and would never play again.
"I loved sharing that with my son, and, if I'm being honest, I loved being the father of the star basketball player," Ray reflected. So when it came down to the inspiration for Somewhere in Queens, the comedian drew from his own experience.
"He felt very small and very insignificant, and he lived vicariously through his son, and it was ending," Ray explained of his character. "That was the starting point of this story."