Finding and Completing the Forest Array is Difficult — 'Jedi: Survivor' Guide
Reaching (and leaving) the Forest Array in 'Jedi: Survivor' can be quite a head-scratching challenge due to all the puzzles and enemies encountered on the way.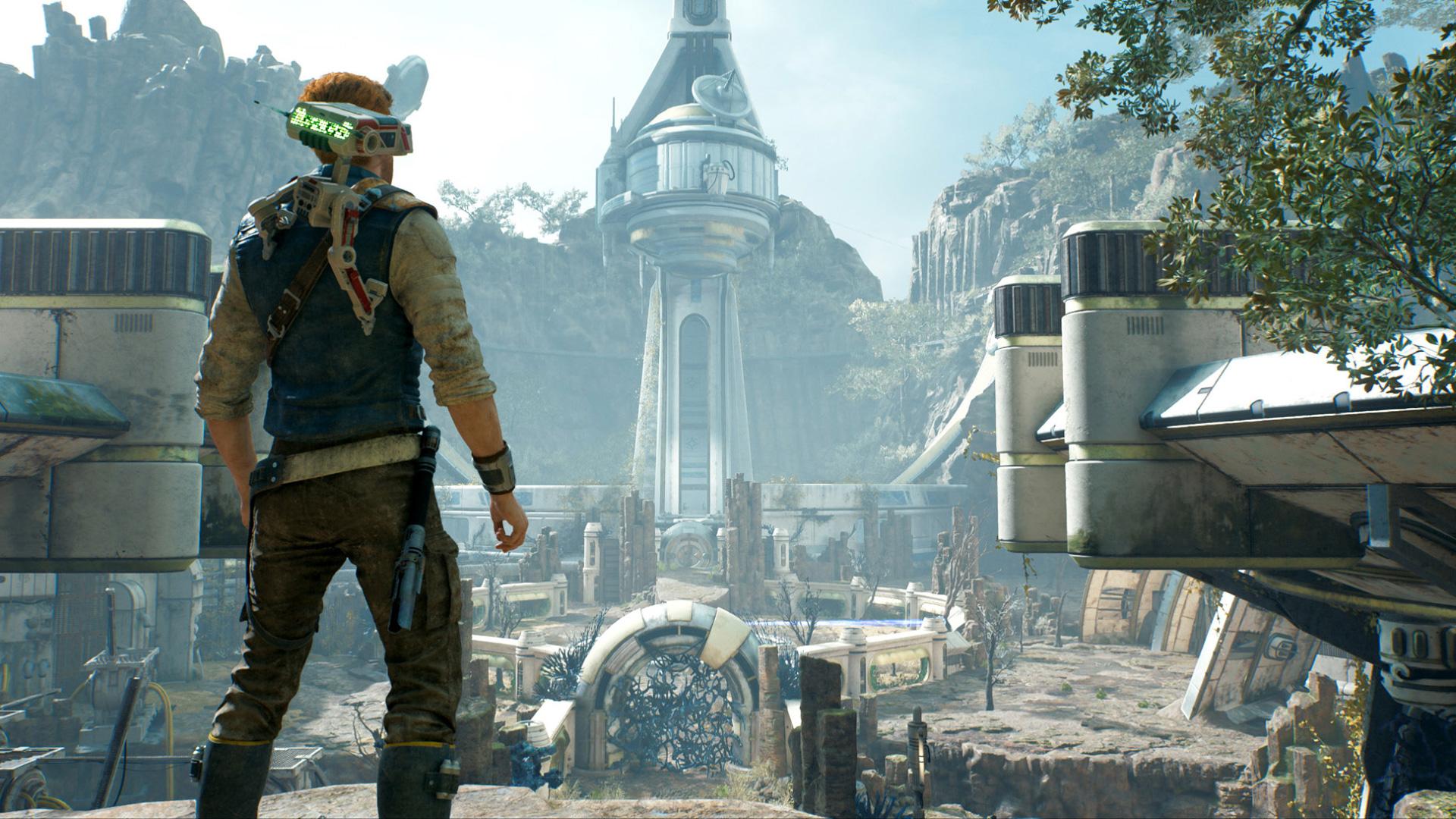 Early into Cal's journey in Star Wars Jedi: Survivor, players will end up on Koboh and set their sights on reaching the Forest Array, a dormant tower deep within the Basalt Rift region. Cal aims to find answers to his questions there, and players will encounter their fair share of enemies and puzzles to flex the Jedi abilities.
Article continues below advertisement
Unfortunately, it's pretty easy to get lost along the way. The region is a sprawling maze with plenty of goodies hiding around corners and paths to explore.
If you're stuck, here's a guide on how to reach the Forest Array in Jedi: Survivor.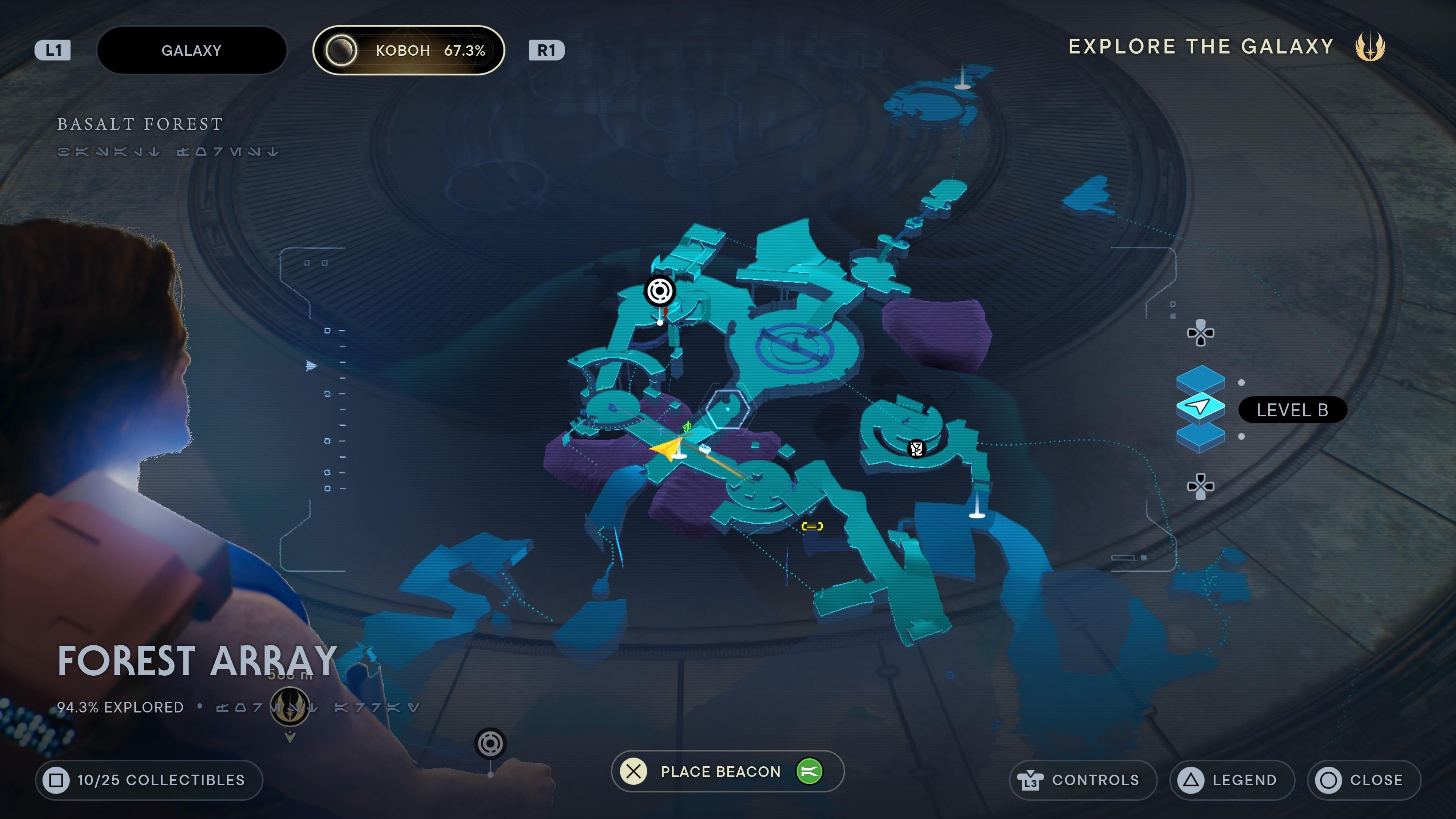 Article continues below advertisement
How to reach the Forest Array in 'Jedi: Survivor' explained:
After opening the Forest Gate on Koboh, you must continue forward until you reach the Basalt Rift area found after using an Ascension Cable, which drops you near a Meditation Point.
From here, jump ahead to where a group of Stormtroopers and Droids are fighting. Cut them down and head to the back of a close-by cavern to activate a shortcut leading to the entrance.
There will be a tree branch around this area that Cal can walk across to eventually slide down a hill going into the next section of the map.
Stormtroopers and a Bilemaw will be up ahead, and once you've dealt with them, mosey over to the wooden planks nearby to Force Pull rock pillars to jump across. After the third pillar, you will need to wall run and leap to climbable vines that lead to where the Twi'lek Toa camps.
Article continues below advertisement
Heading left, you'll encounter Stormtroopers and venture further to an area with a sleeping Bilemaw. Defeat the creature first and use Force Pull on a left pillar in front of you before the right one to plan your jumps to the next area.
Blue Koboh dust clouds will be in the section ahead that can make Cal pass out if touched for too long, so you must walk around them. Push forward until you find a metal pole to climb across.
Article continues below advertisement
Use it to get down to a set of vines, guiding you to a square metal platform with a single extended railing. Head across this and jump to the wall ahead to reach where you'll find the Forest Array tower.
The hard part of finding the building is over, but now you'll have to complete Force Pull puzzles and explore the area before getting inside to get some answers.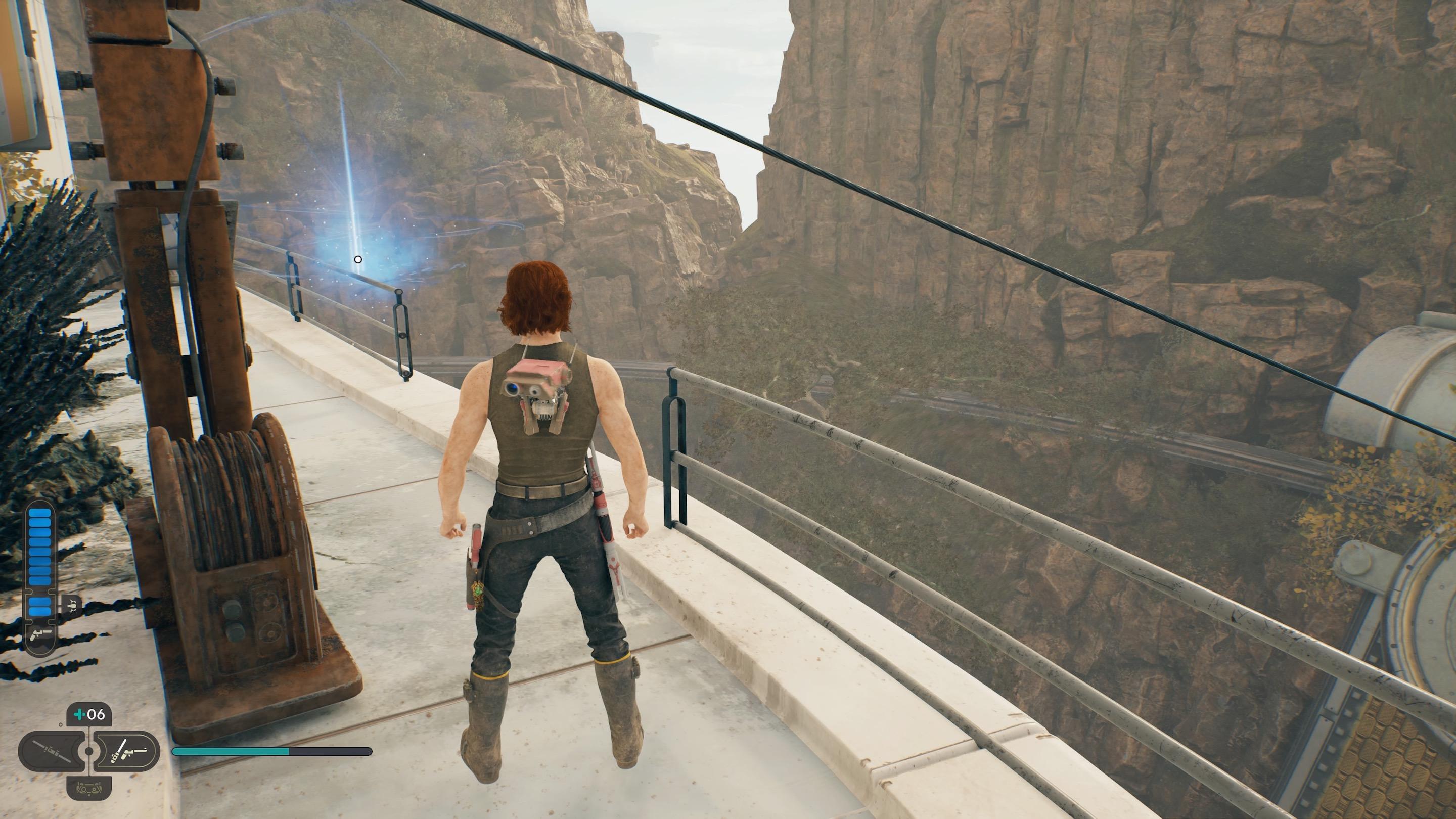 Article continues below advertisement
How to Leave the Forest Array in 'Jedi: Survivor.'
Soon after defeating a challenging boss inside the Forest Array, you can leave by heading outside the top of the tower. There will be a pipe on your left that Cal can shimmy across to reach a zipline.
Slide down the zipline, and you'll discover a Relter at the end that can take you to the Nekko Pools Meditation Point. Now's the time to check on your Mantis by working your way back to Zee in the Bygone Settlement.
Jedi: Survivor is now available for PS5, Xbox Series X/S, and PC.