Jenna Bush Hager Reveals 'Read With Jenna' Book Club Picks
Jenna Bush Hager reveals her April 2020 'Read With Jenna' book club pick! Plus, the 'TODAY' co-host updates fans on her life amid the coronavirus.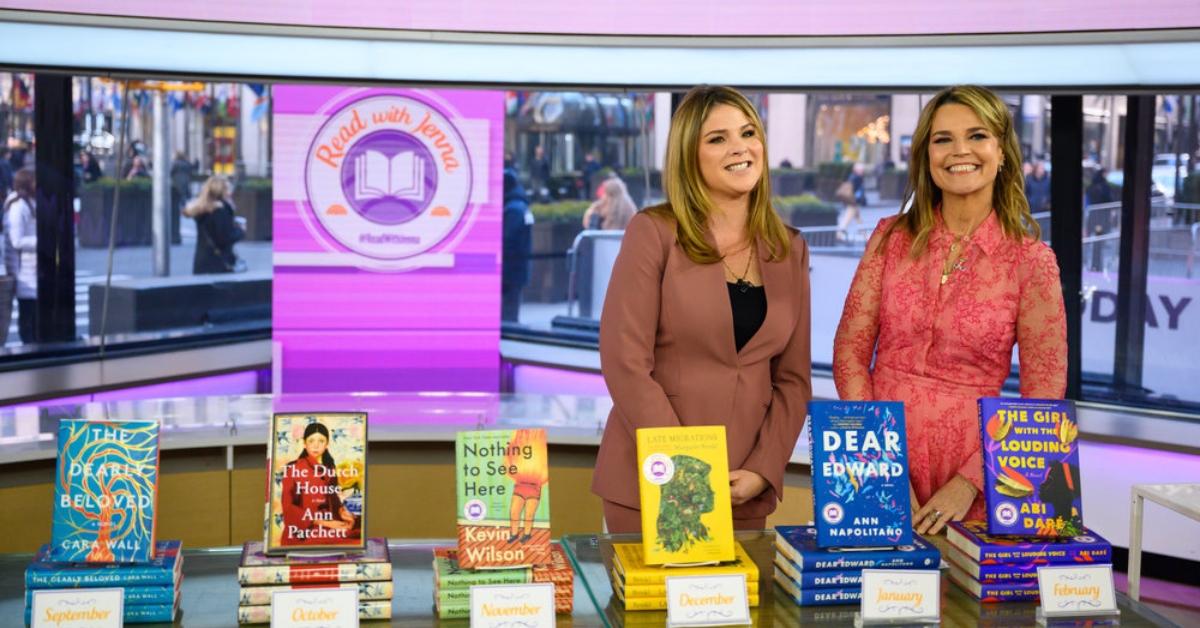 If you've been bored scrolling through your phone and have binge-watched all of your favorite Netflix shows all while continuing to practice social distancing amid the coronavirus pandemic, it may be time to pick up a good book. Seriously, spending your days reading and getting lost in an enticing story could be the best activity to pass the long days.
Article continues below advertisement
If you're looking for a great book suggestion, TODAY co-host Jenna Bush Hager has her own book club, #ReadWithJenna. "Each month we'll pick a new book to read together and discuss," the website states. "We hope you'll join the conversation!"
Check out the anchor's book club picks for Read With Jenna.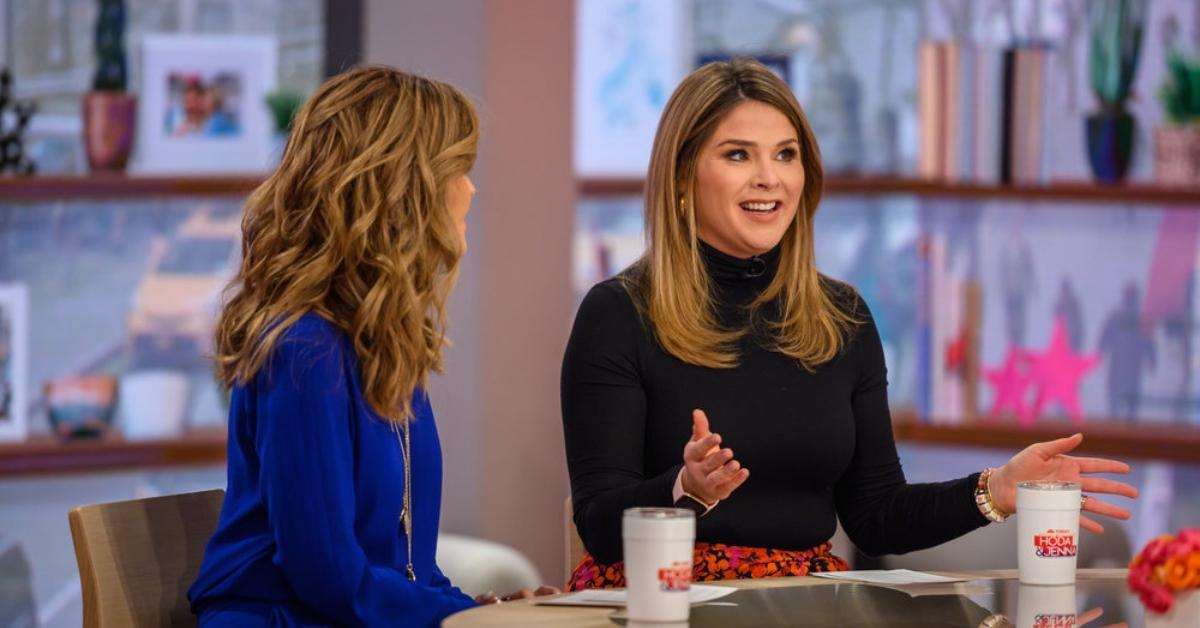 Article continues below advertisement
Check out Jenna Bush Hager's #ReadWithJenna book club picks!
The 38-year-old revealed that her book club pick for April 2020 is Valentine by Elizabeth Wetmore. "For anybody looking for a great escape, this is a wonderful book where you will find yourself really engrossed in the stories of these women," Jenna said in the recent video announcing her pick. "Elizabeth really developed these characters that I felt like I knew. I found myself missing them when the story was over. The women are complicated. They are a lot of things at once."
The story takes place in Odessa, Texas, in 1976 following an attack on a teen girl. The book is told through numerous characters' perspectives and touches on the themes of race and class in a small midwestern town.
Also sharing the book pick news on her personal Instagram, the co-host wrote, "In a time when we all need an escape, fall into the lives of Corrnine [sic] and Debra Ann and Mary Rose and Glory. Valentine is a beautiful story of justice and redemption, grace and strength."
Article continues below advertisement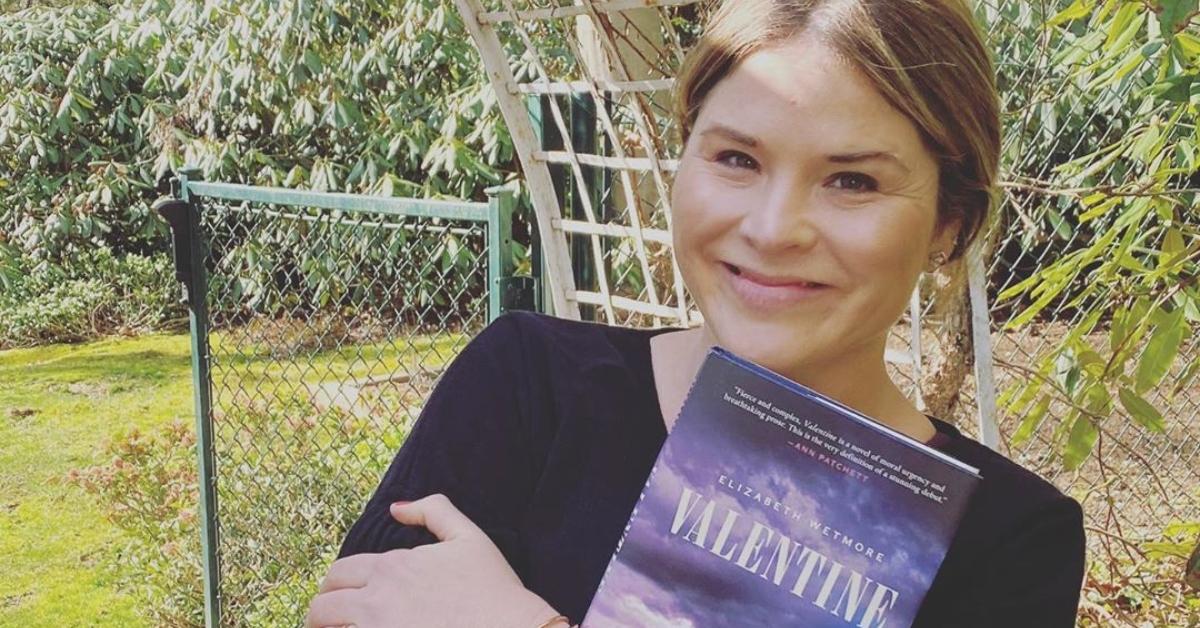 If you're looking to follow along and discuss the topics and themes of the book, check out Read With Jenna's discussion board on Goodreads.
Jenna's most recent book club picks also include: Writers & Lovers by Lily King (March), The Girl with the Louding Voice by Abi Daré (February), and Dear Edward by Ann Napolitano (January).
Article continues below advertisement
Jenna also updated fans about 'Hoda & Jenna'.
Jenna updated fans about why she is staying home with her three kids, revealing that prior to the daytime show Hoda & Jenna being temporarily suspended, she had some pre-planned time scheduled off with her kids. Following the surge in positive COVID-19 cases, she explained, "Now we're staying home."
Article continues below advertisement
She continued to thank viewers for their sweet messages, adding, "I miss you; I miss my colleagues; I miss the show. I hope to be back soon, whether from here or from the studio, but I just wanted to let you know we're doing great, as great as can be."
Jenna's daughters, Mila and Poppy, also appeared in the quick video saying how much they love being home on "extra long spring break," and participating in activities with their mom such as coloring and eating snacks.
"That's what we're calling it," Jenna said in response to her young daughters calling self-quarantining, a longer spring break. "It's fun and it can be difficult."