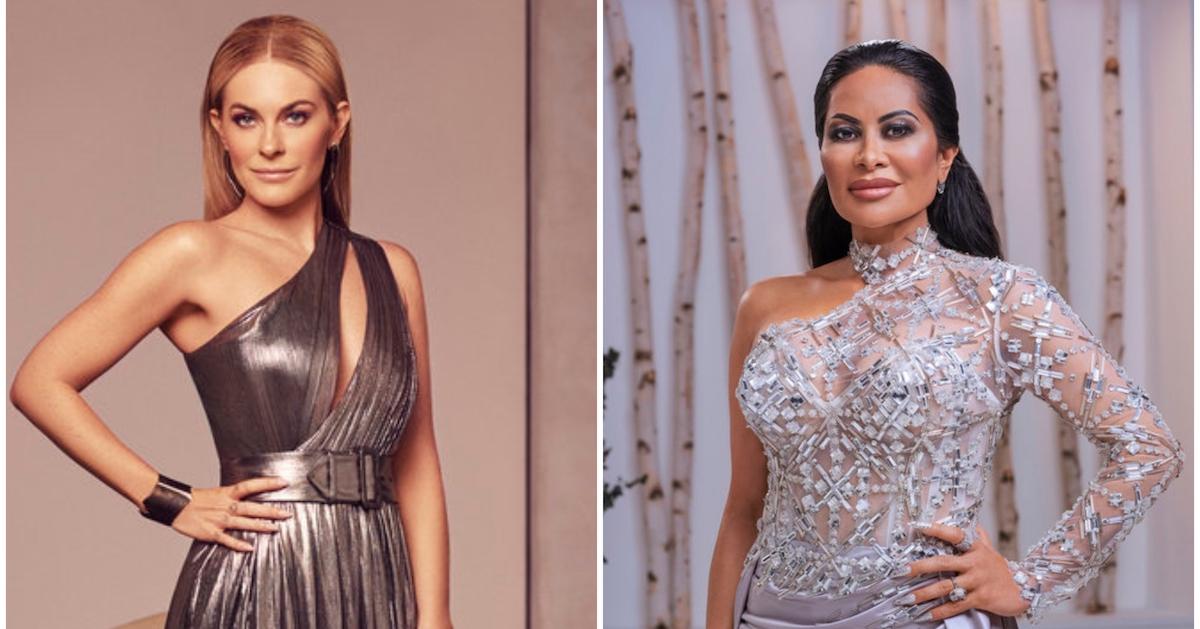 17 'Real Housewives' Stars Who Have Been Arrested Over the Years
The ladies featured on each Real Housewives franchise are supposed to be as authentic as possible when they agree to let the cameras in. While there are plenty of scenes of the women in their mansions and flashy cars, viewers have also seen harsher realities play out, like divorces, deaths, and various legal issues.
More than a dozen current and former Housewives have been arrested over the years — either before, during, or after their appearances on Bravo.
Article continues below advertisement
1. Jen Shah ('RHOSLC')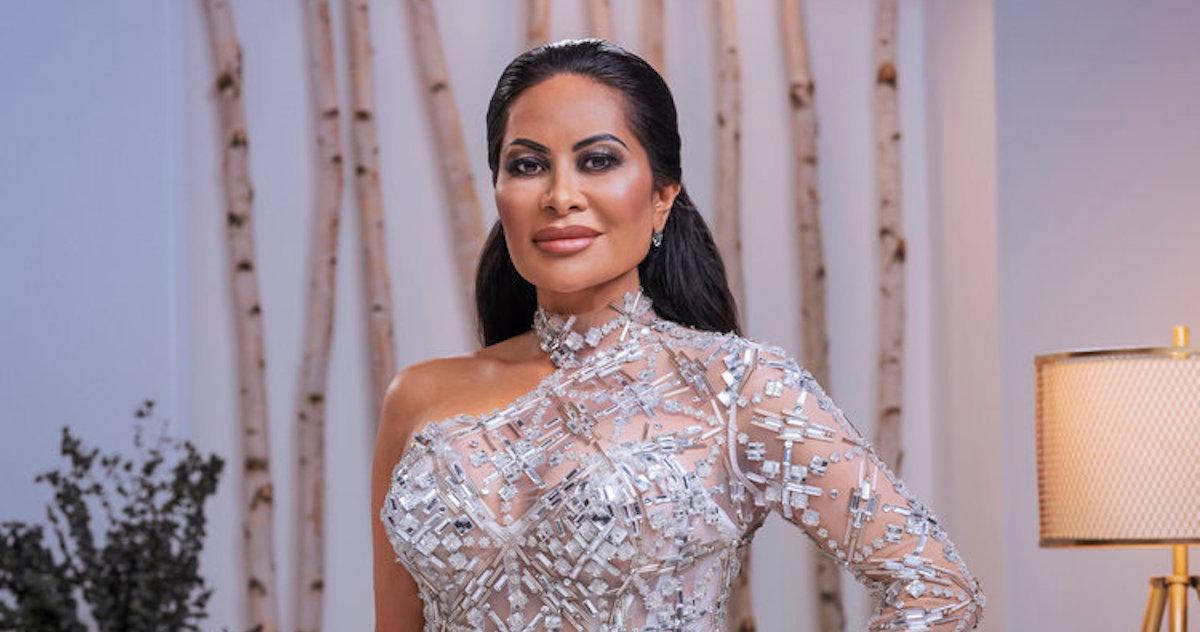 While she was filming Season 2 of The Real Housewives of Salt Lake City in March 2021, Jen was arrested on one count of conspiracy to commit wire fraud, and one count of conspiracy to commit money laundering.
Her assistant, Stuart "Stu-Chains" Smith, who was also featured on the Bravo series, was arrested and charged as well.
In a statement, Manhattan U.S. Attorney Audrey Strauss said that the two "allegedly generated and sold 'lead lists' of innocent individuals for other members of their scheme to repeatedly scam."
2. Teresa Giudice ('RHONJ')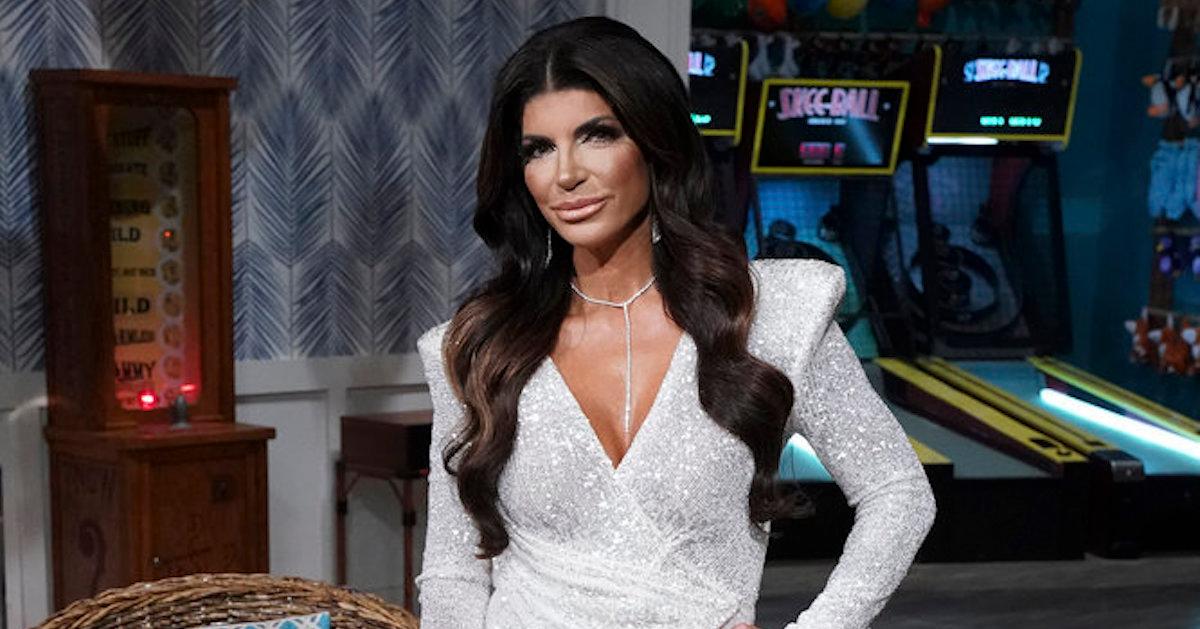 The arrest of the RHONJ O.G. might be the most well-known on this list, as she spent time behind bars in between Seasons 6 and 7 of the show.
In 2013, Teresa and her now ex-husband Giuseppe "Joe" Giudice were charged with conspiracy to commit mail fraud, wire fraud, bank fraud, bankruptcy fraud, and making false statements on loan applications.
Article continues below advertisement
Joe was also charged for not filing tax returns from 2004 until 2008.
Teresa was ultimately sentenced to 15 months in prison, and served 11 months. Joe went to prison after her release, and completed his sentence in 2019. He then spent time in an ICE facility, as he had never become a legal American citizen. He no longer resides in the U.S.
Article continues below advertisement
3. Danielle Staub ('RHONJ')
Her run-in with the law occurred before she appeared on the show (and when she was still known as Beverly), but it sparked Teresa's infamous table flip in the Season 1 finale.
In 1986, Danielle was charged with one count of extortion.
As the group discussed the book, Cop Without a Badge (by Charles Kipps), Danielle mentioned her previous arrest. "Two things are written that are true: name change, and I got arrested," she said to Teresa. "Pay attention, puhlease."
Article continues below advertisement
4. Luann de Lesseps ('RHONY')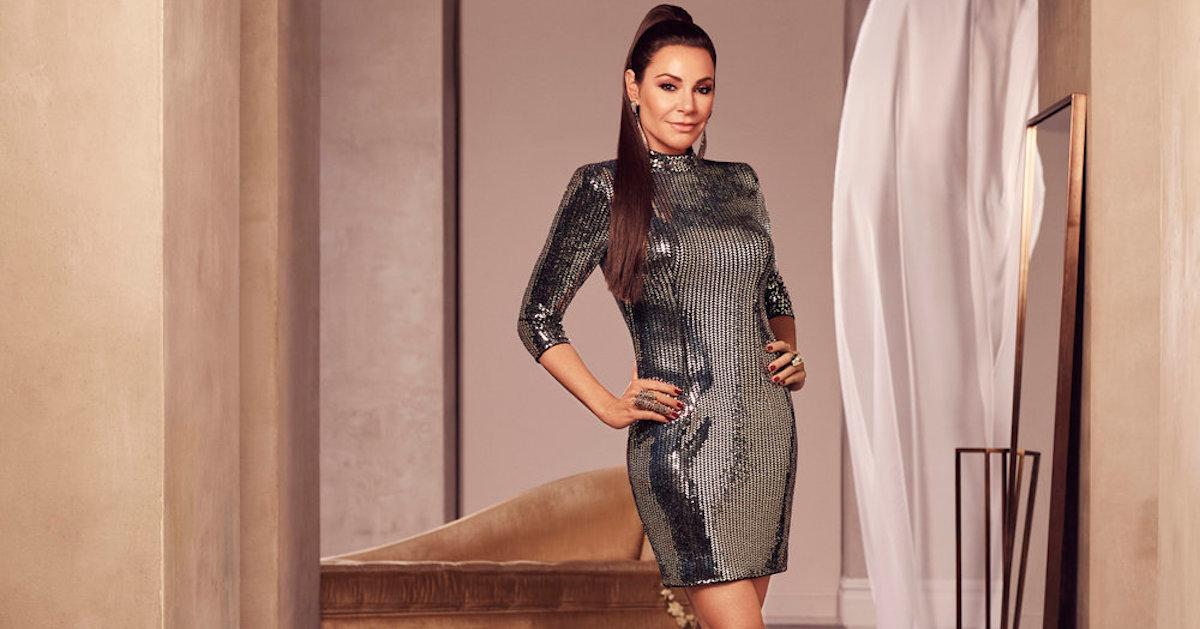 The former Countess was arrested in Palm Beach at the end of 2017, at around the time she would have been celebrating her first wedding anniversary to Tom D'Agostino (the couple split in August of that year).
Article continues below advertisement
Luann was charged with disorderly intoxication, resisting arrest, making threats against a public servant, and battery of an officer. Her interaction with the police was recorded, and it later aired on RHONY.
In 2018, she pled guilty to the misdemeanor charges of battery, trespassing, and disorderly intoxication. She finished probation in August 2019.
Article continues below advertisement
5. Tinsley Mortimer ('RHONY')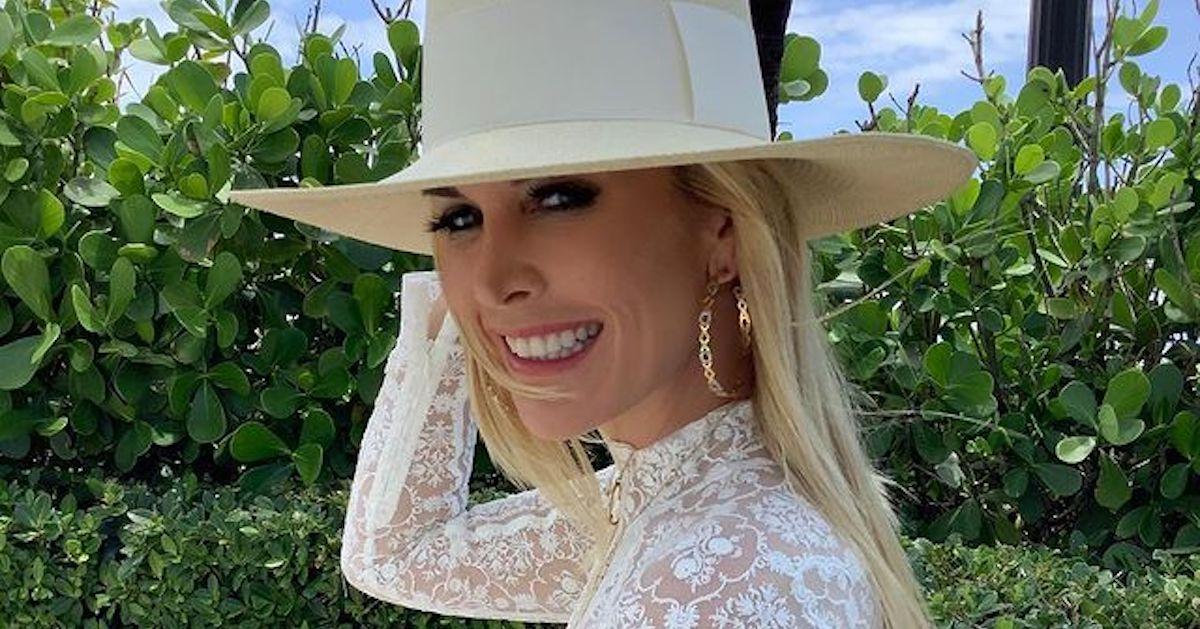 Before the socialite went back to New York City for a fresh start on RHONY, she was arrested for trespassing at a Palm Beach property owned by ex-boyfriend, Alexander "Nico" Fanjul.
Her mugshot made the rounds online, and Tinsley later referred to her arrest as a "rock bottom" moment.
Article continues below advertisement
6. Sonja Morgan ('RHONY')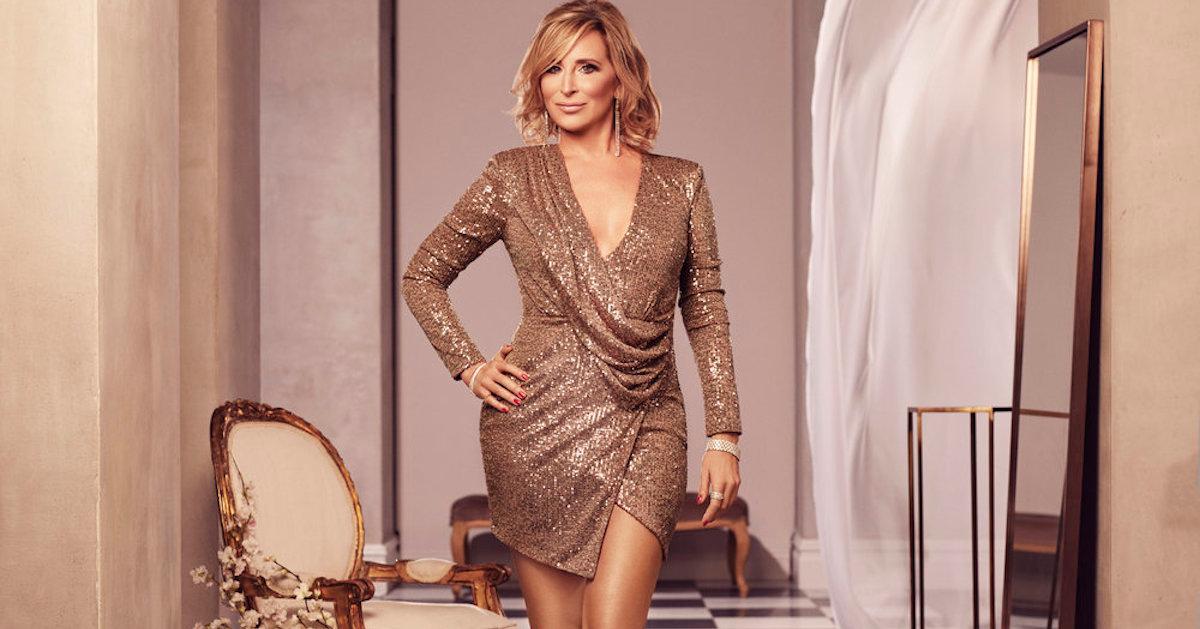 The straw that stirs the drink got a DWI in the Hamptons back in the summer 2010. She allegedly went through a stop sign, and was not wearing a seatbelt.
Article continues below advertisement
7. Leah McSweeney ('RHONY')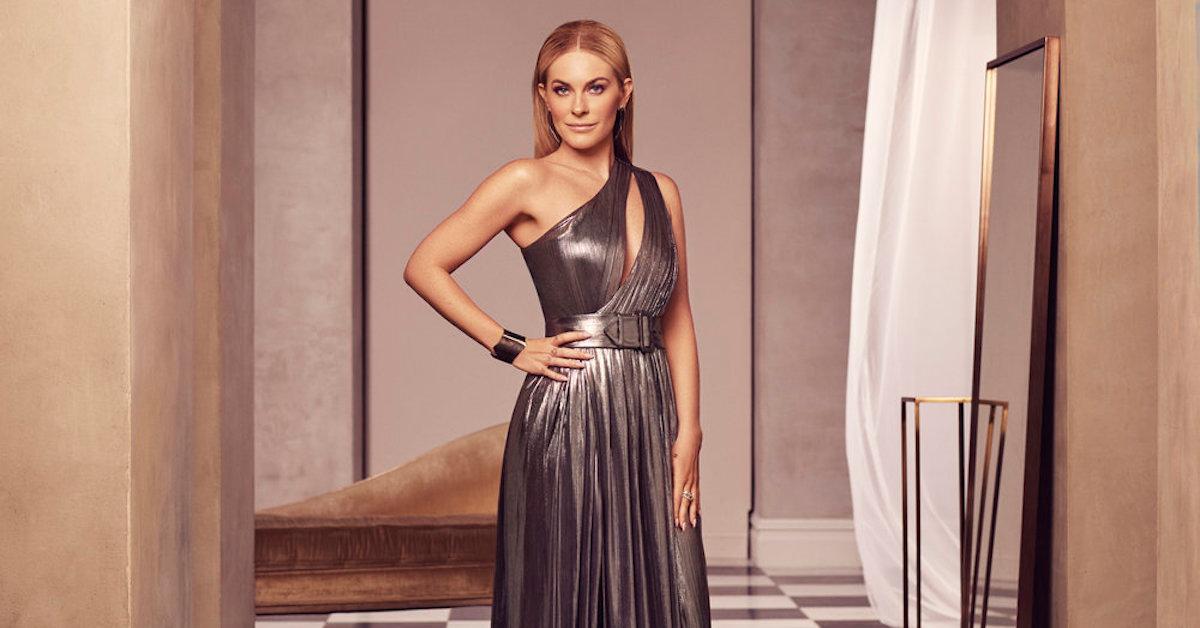 The Season 12 addition started her Married to the Mob streetwear clothing line with the $75,000 she won from a settlement stemming from her 2002 arrest.
Leah said that she threw a half-empty water bottle at an officer when he was allegedly involved in an interaction with a man she was with.
Article continues below advertisement
"I felt him being pulled away from me, and there was five police officers beating him up," she said during an interview with People. "It was really scary. And I had a half-empty plastic water bottle with me and I threw it — not even directly at someone, just threw it in that direction. It was just a total knee-jerk reaction. But it hit a cop in the back."
Article continues below advertisement
"He turned around and lunged at me and punched me in the face. I fell onto the sidewalk, and suddenly I had four cops on my back, cuffing me. I just felt so many knees on my back," she continued. "And one of them slammed my face into the subway grates and knocked my tooth out."
Article continues below advertisement
8. Kelly Bensimon ('RHONY')
In 2009, the model was charged with a misdemeanor third-degree assault against her then-boyfriend, Nick Stefanov.
"She was arrested on March 5 at 9:10 a.m. for punching her fiancé in the face, and [she] gave him a laceration under his left eye. She was arrested for assault – it's a misdemeanor," the NYPD said in a statement, per People.
Article continues below advertisement
9. Jules Wainstein ('RHONY')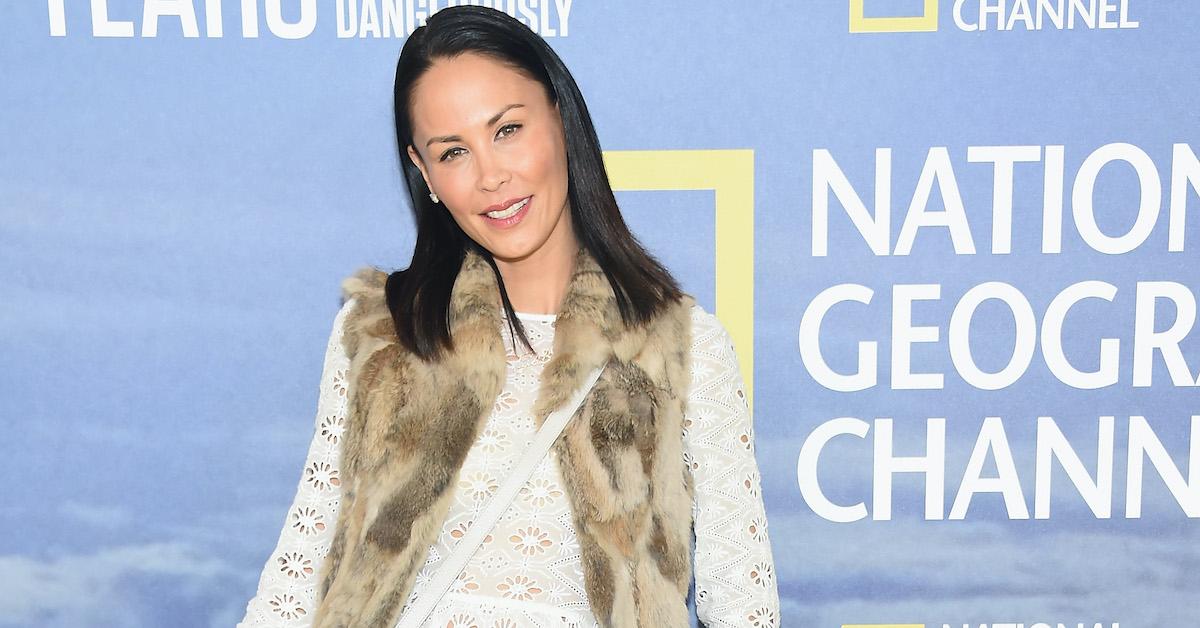 After her first and only season on RHONY, Jules dealt with a public divorce from Michael Wainstein and things got messy.
Jules' arrest took place in Palm Beach in February 2020. She was charged with battery following an altercation with Michael during a custody exchange.
Article continues below advertisement
10. Porsha Williams ('RHOA')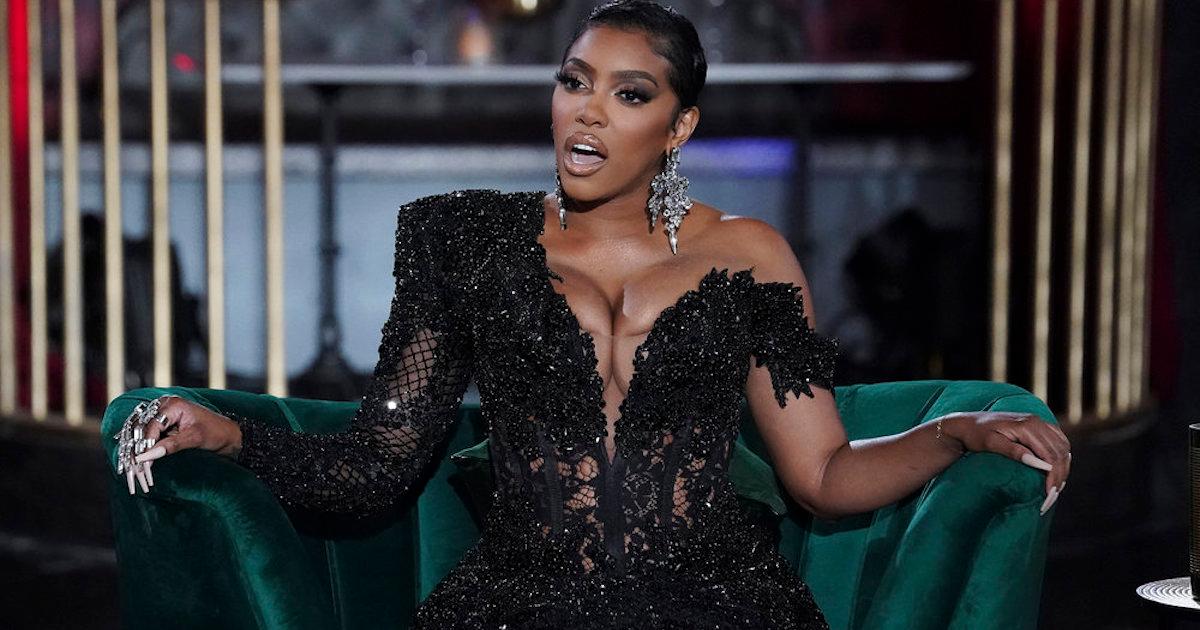 During the Season 6 reunion special, Porsha and her co-star, Kenya Moore, got into an argument that became quite heated. Porsha pulled Kenya's hair, and the "Gone with the Wind Fabulous" singer pressed charges.
Porsha turned herself in, and was given a misdemeanor battery charge.
After the deaths of George Floyd and Breonna Taylor, Porsha became heavily involved in activism work. She attended numerous protests, and was arrested twice in the summer of 2020.
Article continues below advertisement
11. NeNe Leakes ('RHOA')
Long before she began delivering one-liners on RHOA, NeNe was arrested in 1992 on one misdemeanor and three felony counts of "theft of services" from a phone company. Like the businesswoman she is, she later sold sweaters with her mugshot on them at Swagg.
In her 2009 memoir, Never Make the Same Mistake Twice, she wrote about a shoplifting incident as well.
Article continues below advertisement
12. Gina Kirschenheiter ('RHOC')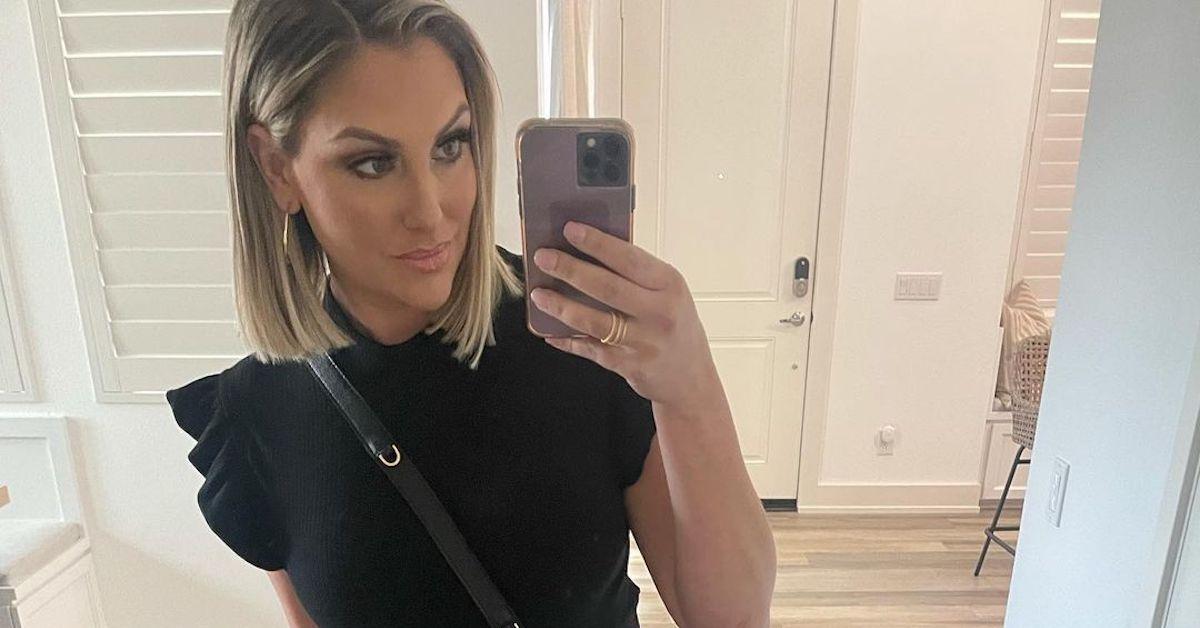 The Long Island native was charged with a DUI in February 2019 after a "mom's night out." Her license was suspended for a year.
A warrant for her arrest was issued the following month when she failed to show up for a court hearing about her DUI charges. The warrant was later recalled.
Article continues below advertisement
13. Kelly Dodd Leventhal ('RHOC')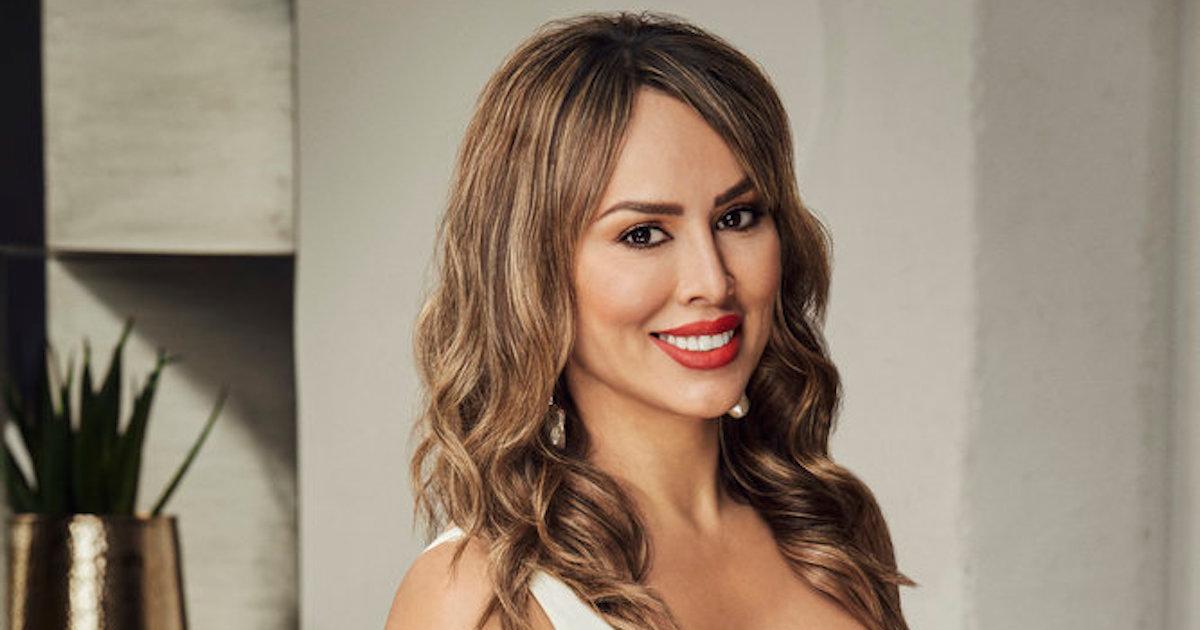 According to Radar Online, the polarizing former RHOC star was arrested in July 2014 following a domestic violence dispute. At the time, Kelly was married to Michael Dodd, who later filed a restraining order against her.
The charges were later dropped, and the protective order was terminated. Michael and Kelly split up for the second time in 2017, and she is now married to Rick Leventhal.
Article continues below advertisement
14. Kim Richards ('RHOBH')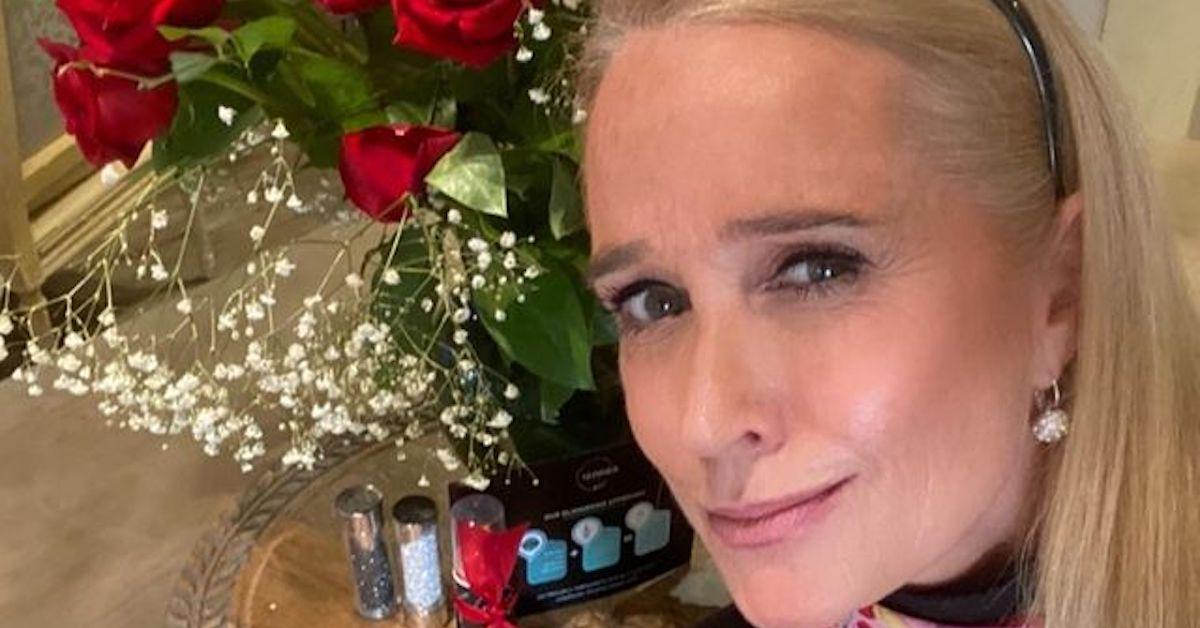 The child-actress-turned-reality-star, who has opened up about her sobriety journey on the show, was arrested twice after RHOBH premiered. Her first arrest was for public intoxication, trespassing, and resisting arrest at the Beverly Hills Hotel in April 2015. Her second run-in with law enforcement took place a few months later, when she was accused of shoplifting from a Target.
Kim went to rehab in December 2016.
Article continues below advertisement
15. Brandi Glanville ('RHOBH')
The model was stopped by the Beverly Hills Police Department in October 2010, and she was charged with a DUI. Her arrest happened before she appeared on RHOBH, and shortly after her divorce from Eddie Cibrian was finalized.
Article continues below advertisement
16. Karen Huger ('RHOP')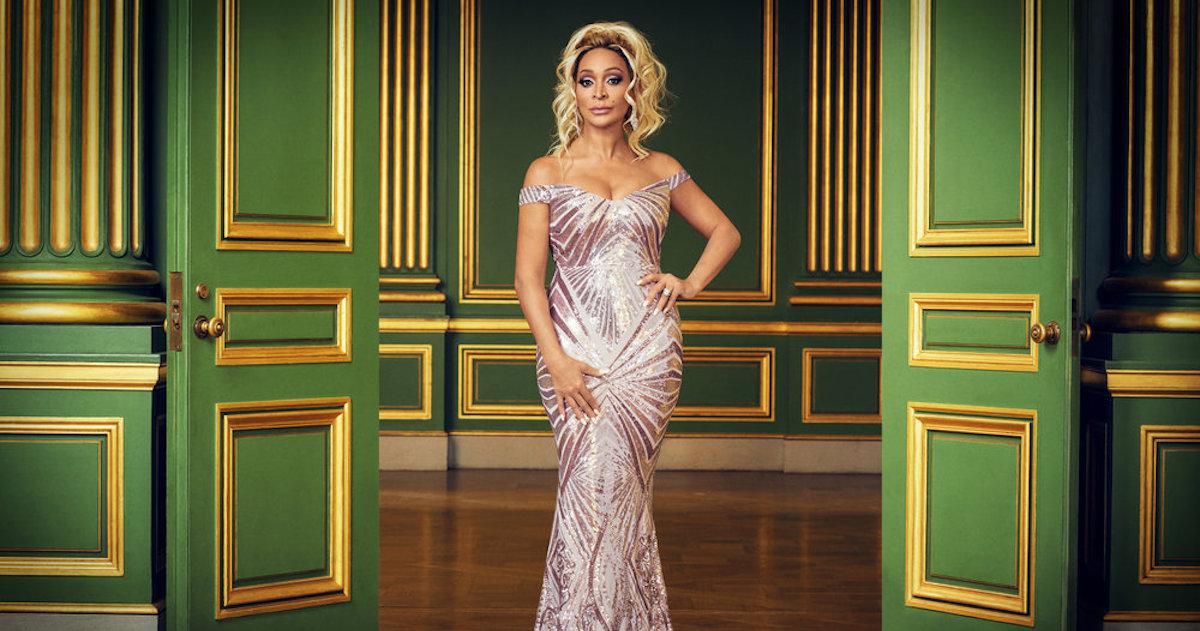 About a decade before she became the Grand Dame on RHOP, Karen was arrested for a DUI.
"I pulled over. Technically I wasn't driving, I was pulled over into a parked area where you should not park," she told BOSSIP in 2016. "I turned off the car and I called my husband. However, the teddy bear cops found me first, and I collected my DUI."
Article continues below advertisement
17. Marysol Patton ('RHOM')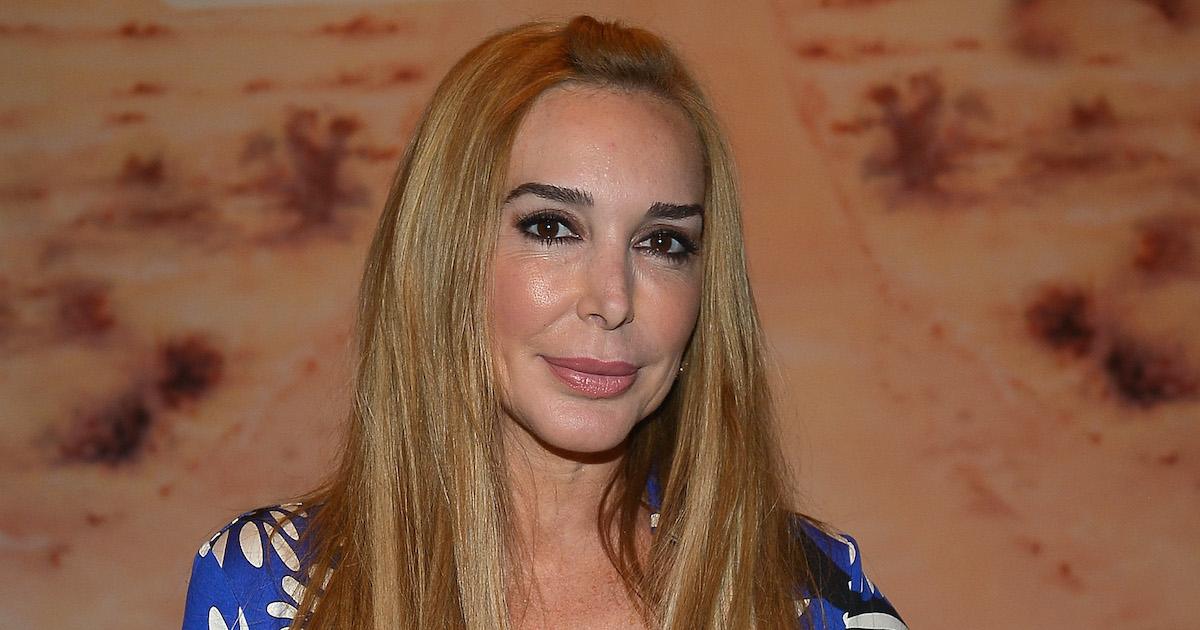 Both Marysol and her late mother, Mama Elsa Patton, were arrested on separate occasions for DUIs in 2010. Marysol's arrest happened in January 2010, and her mom's occurred about nine months later.
RHOM premiered just a few months after the pair's legal issues, in February 2011.