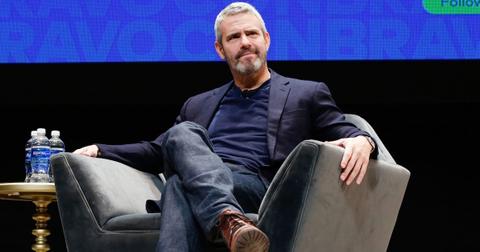 Andy Cohen Announced the Next 'Housewives' City at Bravo Con and Some Fans Are Salty
By Shannon Raphael

Updated
We knew that BravoCon was going to be epic, considering the fact that nearly every Housewife was going to be there, along with our favorites from shows like Below Deck and Vanderpump Rules. However, we weren't expecting that the next Real Housewives franchise would be announced, and we certainly weren't expecting the city that was ultimately picked.
Andy Cohen (the man we can give credit to for the existence of The Real Housewives) made the announcement on Nov. 16, during a panel at BravoCon. Who could be on The Real Housewives of Salt Lake City cast? We've got the scoop on Andy's amazing reveal and what fans are saying about the location choice.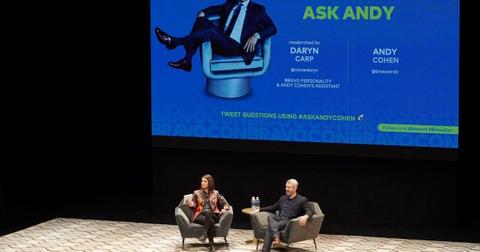 The search is on to find The Real Housewives of Salt Lake City cast.
Finding the right group of women for The Real Housewives of SLC is no easy task — typically, the cast includes a group of friends, with some outliers who join to cause drama. RHOSLC will be the 10th franchise in the Housewives family, and every one has lasted except for D.C. and Miami. The new city will join the likes of New York, New Jersey, Atlanta, Orange County, Beverly Hills, Dallas, and most recently, Potomac in 2016.
Andy made the announcement during his "Ask Andy" panel on the second day of BravoCon, and he noted that he wanted to pick a city that people weren't expecting (many had guessed that the next franchise would be in Chicago).
"You didn't see it coming but I have to tell you, in Utah, you have the majesty of the mountains, the Mormon religion, an exclusive community of people who have very successful businesses who live in their own universe," Andy said during the panel.
Shortly after the announcement, Bravo released further information on the upcoming show, including the vastly different vibe that Salt Lake City will have, as compared to other ones featured on Housewives.
In a Bravotv.com release, it was revealed that the show will revolve around the upper echelon of SLC society, and it's about more than religion.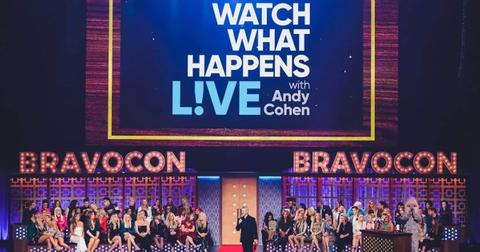 "The Real Housewives of Salt Lake City takes viewers into an undiscovered world that is about so much more than religion, although the Mormon church is undeniably ingrained in the culture. In the majestic mountains of Utah is a hidden social circle made up of successful women who have created their own paradise filled with luxury homes, shopping sprees. and multi-million-dollar businesses and brands," the release said.
"With Hollywood's exclusive Sundance Film Festival in their backyards, these Type-A power-brokers are accustomed to rubbing elbows with A-listers and what party list you are on means everything. They have mastered running wildly successful enterprises by day and enjoy après ski at the finest resorts by night, all the while raising extraordinary and unconventional families," the press release continued.
Like other Real Housewives cities, the women on RHOSLC will hold each other accountable for their actions (aka fight).
"Here perfection is not an aspiration, it's a mandate. They hold themselves and each other to an extremely high standard and never hold back when things go sideways, but lord knows they are always there for each other when they need it most."
Many assumed after the SLC announcement was made that the cast would primarily consist of those who are Mormon (the religion is a huge part of Utah culture). Some fans expressed on social media that they hoped the series would show a different side of Salt Lake City than what is stereotypical.
But, if we had to guess, mixing the cast up with people inside and outside of the Mormon faith will likely make for some dramatic moments.
Specific cast members have not been released yet, and it's unclear if the show has even begun the casting process yet. We'll be anxiously awaiting further news on what's sure to be another electric reality TV show.
Why RHOSCL will be different from any other show.
Aside from potentially focusing on faith as a bonding element for the women, SLC has a small population. The actual city only has around 200,000 residents, while the greater SLC area tops in at just over 1 million. The small town feeling exists on RHONJ and RHOP, with one of the themes of the latter show being that gossip travels quickly in a small city.
Andy noted during his panel that the network likes to pick more unexpected cities, even though the bigger cities have been successful as well (like Atlanta or NYC). The success of The Real Housewives of Potomac, a city that many hadn't heard of before it premiered, had Andy convinced that picking a place like Salt Lake City would work well.
There is no projected release for RHOSLC, but we're hoping the cast will make an appearance at next year's BravoCon.