TikToker Says Red Lobster Fired Her After She Was "Jumped" at Work
A TikTok user delineated why her job experience at Red Lobster was the worst one she's ever had and boy it's a rollercoaster.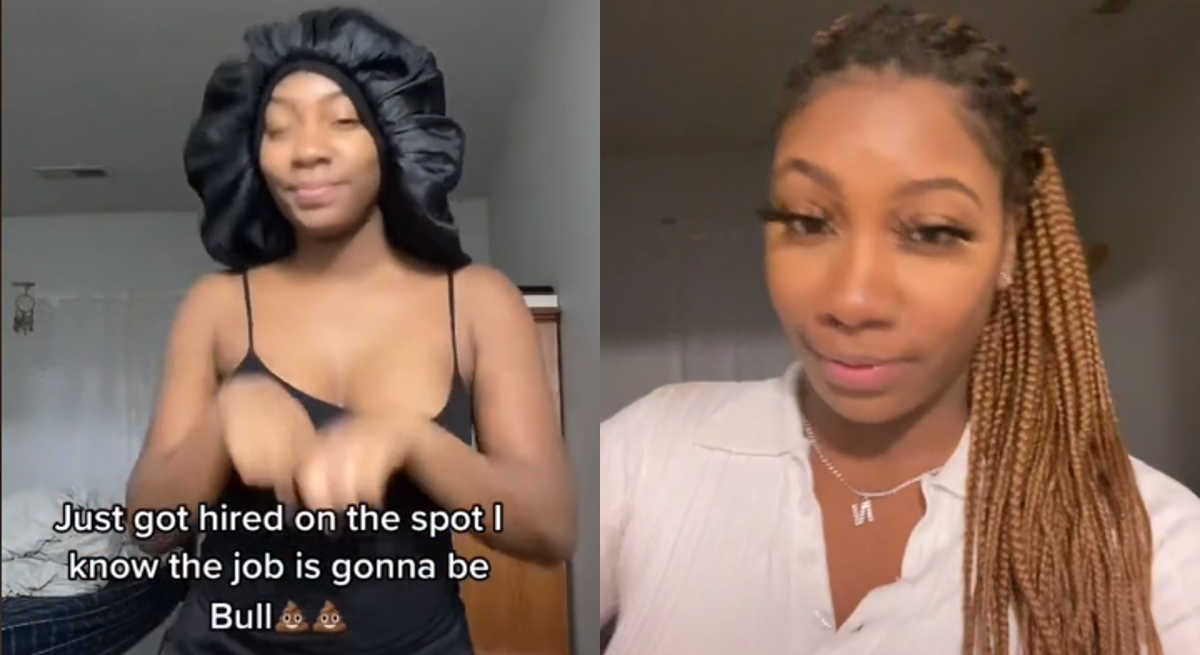 Labor has always been a hot topic of conversation, and it seems that only more and more people have been talking about income discrepancies and poor management/structural choices ever since the onset of the COVID-19 pandemic. Maybe people staying home and not working for a while had something to do with it, or the massive layoffs, or the redistribution of wealth that made big corporations even bigger while small businesses were assaulted, or politicians using inside knowledge to benefit, maybe all of this helped to put a sour taste in people's mouths when it came to work during and after the pandemic.
Article continues below advertisement
And while a lot has been said about the "labor shortage" in America, there are many who would argue there isn't a dearth of employees, just a shortage of decent places to work.
Which is an argument that could be supplanted by a recent TikTok posted by Ny Senju (@nysenju) where she delineates her short-lived, but drama-packed few days of being employed at a Red Lobster location.
Ny's TikTok could also be used as a disclaimer for prospective employees to know that if a job decided to hire you "on the spot" then that means they probably can't keep people staffed for very long. While this isn't always the case, from the sound of Ny's experiences at the Red Lobster, it certainly was in this instance.
Article continues below advertisement
Ny stitched together two videos: one of her dancing with the text overlay that hints at the incident, and a second video where she gives a "story time" that delves into what happened during her short tenure at Red Lobster.
Article continues below advertisement

Piecing together comments she made on her videos along with what she divulged in her storytime, users gleaned that she was both jumped, aka physically assaulted and fired all in a matter of days.
Article continues below advertisement

To top it all off, Ny only made $37 in tips the night that she got into a fight with another employee. Ny originally decided to work at Red Lobster shortly after her sister was hired (approximately a week.)
Article continues below advertisement

However, just a few days into her job there, Ny noticed that her sister and another employee were in a heated altercation. When Ny stepped between the two of them in order to break up the fight, the other employee hurled a punch at Ny's face, which then escalated into a full-scale brawl that included several employees at the restaurant.
Article continues below advertisement

An investigation conducted on the incident culminated in everyone who was involved in the fight getting fired. Ny uploaded photos of the injuries she allegedly sustained during the Red Lobster melee.
Article continues below advertisement

Ny did go on to say that the damage she suffered in the scuffle ended up being less than she expected it would be. She did give some parting words of wisdom to her followers, however, which may be the only positive lesson gleaned from her time at the restaurant: "Moral of the story is: when you try to diffuse a situation, sometimes it might escalate."
Article continues below advertisement

What do you think? Is this about one of the worst first couple of days on the job that anyone's ever experienced? Or do you have some tales that will give Ny a run for her money?