Yes, the Remnant Fellowship Church Still Has an Active Worldwide Congregation
The Remnant Fellowship Church, which made weight loss a part of its core ideology, has been described as a cult. Is it still active today?
If there's one thing that keeps getting proven again and again in the world of documentary filmmaking, it's that the more bizarre, offbeat, and sordid the subject matter, the more successful they usually are. Tiger King is a great example of that, as is Wild Wild Country.
Now, HBO Max subscribers and folks who mooch off of said subscribers are enjoying The Way Down, a docu-series about the Remnant Fellowship Church.
Is the religious organization many are referring to as a "cult" still active today?
Article continues below advertisement
Yes, the Remnant Fellowship Church still has a global congregation today.
The principles of the Remnant Fellowship Church are deeply rooted in two self-betterment philosophies: weight loss and a specific brand of Christian principles. The church's website states that it helps its congregants get "away from mind-controlling people, mind-controlling religious leaders, mind-controlling food and lifestyle rules" and that it focuses on teaching people "how to make their own decisions."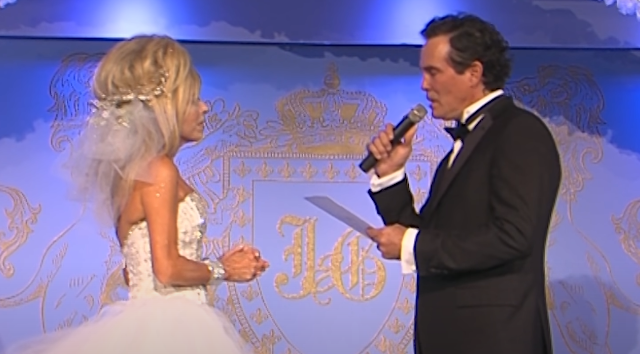 Article continues below advertisement
Esquire reports that the church has some 150 congregations located all over the world, with more than 1,500 members worldwide. The RFC's website states that it's helped its followers lose a combined 30,000 pounds and that they're a group where "leaders are pure. ... Husbands are kind like Christ, women are submissive, and children obey their parents."
The Remnant Fellowship Church has often been referred to as a harmful "cult."
Founded by author Gwen Shamblin and actor Joe Lara in 1999, the RFC came under fire in recent years for extremist beliefs, especially when it comes to the treatment of women and children.
In 2007, Joseph and Sonya Smith, two members of the church, were convicted of beating their 8-year-old son Josef to death four years prior.
Article continues below advertisement
In 2004, police conducted a raid on the Remnant Fellowship Church to investigate reports of the promotion of child abuse. Former members of the church alleged that they were instructed to hit their kids with glue sticks and belts, however, no connection to Josef's death could be established, and the RFC escaped any legal consequences.
Article continues below advertisement
Gwen Shamblin Lara and her husband Joe died in a 2021 plane crash.
While flying his wife, son-in-law Brandon Hannah, and church leaders Jessica and Jonathan Walters and Jennifer and David Martin in their 1982 Cessna Citation 501 Jet over Percy Priest Lake by Smyrna, Tennessee, Joe crashed, killing the entire group. They were on their way to a "We the People" MAGA rally.
Article continues below advertisement
Gwen is survived by her ex-husband David Shamblin, who was once a member of the church. Their children, Hannah and Michael, are still RFC congregants.
Prior to being a church leader, Gwen was a diet enthusiast and published her weight loss philosophies in The Weigh Down. She married David in 1978, and the two were together for 40 years before they split. Gwen would go on to marry actor Joseph Lara, who played Tarzan in Tarzan: The Epic Adventures.
Article continues below advertisement
Joe quit acting in 2002 to pursue a career in country music. He and Gwen ran the Remnant Fellowship Church until their untimely deaths. Gwen's daughter, Elizabeth Shamblin Hannah, now runs the RFC and has called the organization "a place where we could lay down our addictions and worldly desires and be free to love only God."