"Check Everything!" — Woman Says Her Rental Car Had No Working Headlights
This woman's rental car had no headlights for the first leg of her drive. She complained to the rental company and even got a response.
When you're renting just about anything, you would hope that the people from whom you're renting would do their due diligence in making sure everything about the rental is up to code. Whether you're staying at an Airbnb or, more likely, renting a car while out of town, it's typically up to the company to make sure that the thing you're borrowing is in a working state. The last thing you would want to happen is for something to go wrong with it on your watch.
Article continues below advertisement
Unfortunately, that's what Sarah Kuntz (@mamagotsleeved) had to deal with. Through little fault of her own, the rental car she'd borrowed in order to get home had no working headlights while she was driving a dangerous stretch of road under some precarious conditions. Here's what happened and what she ultimately did about it.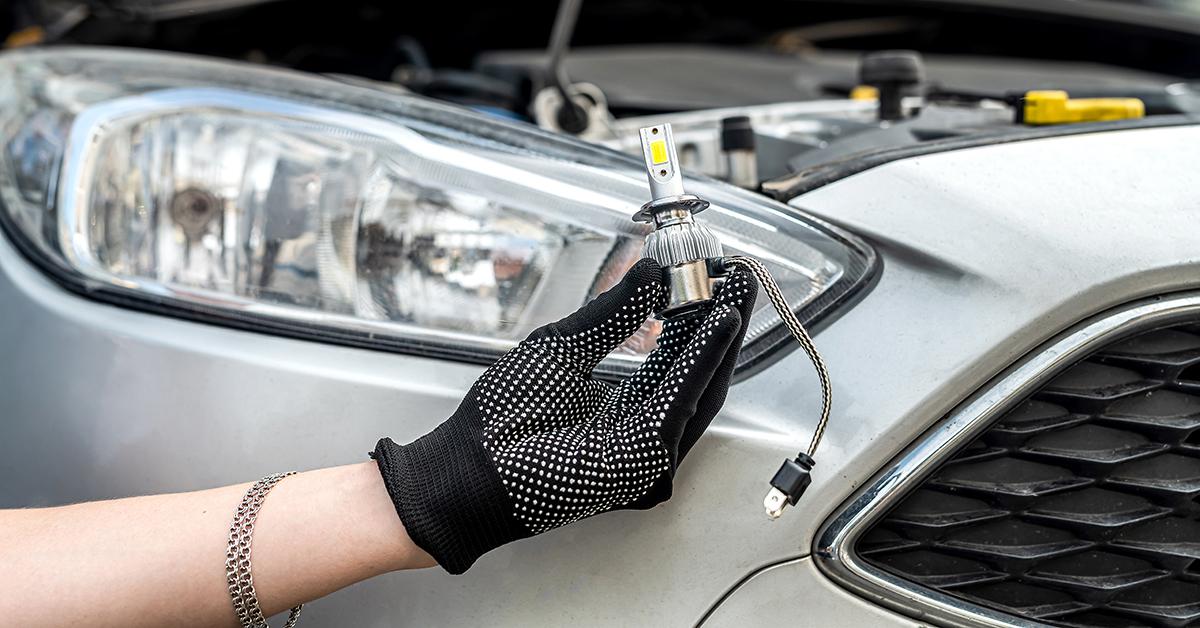 Article continues below advertisement
This woman had to drive her rental car with no headlights for the first leg of her trip.
In her initial TikTok posted in early November 2023, Sarah offered a PSA to anyone looking to rent a car in the future. She'd placed her trust in Enterprise Mobility, the rental company that owns the facility she'd gone to, by the time she needed to rent a car.
Sarah was gearing up to make a seven-hour drive from New Mexico to Colorado after her flight got delayed. She was fine when she first hit the road, but things literally got darker from there.
Article continues below advertisement
By nightfall, Sarah was driving in literal darkness and couldn't see in front of her. Like any driver, she went to turn on her headlights only to find that they weren't working no matter what she tried.
Article continues below advertisement
"[I'm] in the middle of nowhere and I can't get any lights working in this vehicle," Sarah explained in her video. She eventually resorted to using the fog lights but still had to drive for a while before she stopped to get gas.
Article continues below advertisement
When she finally stopped to see what the problem could be, another customer checked it out for her. As it turns out, they discovered that the headlights in Sarah's rental weren't even attached. Apparently, the wiring that was supposed to connect her lights wasn't connected.
Luckily, this good Samaritan was able to find the connection and get her headlights working in time for her to tackle a dangerous stretch of road. Shortly after returning the vehicle, she complained to the company and demanded a refund.
Article continues below advertisement
Most folks in the comments were sympathetic to Sarah's plight, agreeing that Enterprise Mobility should have made sure that the vehicle's basic functions were working properly.
Article continues below advertisement
When reached for comment, an Enterprise Mobility representative provided a public response.
The company stated, "We take seriously any concerns brought to us by customers and investigate them thoroughly. We have looked into this situation closely and we apologize for the hardship this has caused Ms. Kuntz. Customer satisfaction is our top priority. When a customer contacts us with concerns, we do everything we can to properly investigate and resolve the issue as quickly as possible."
Hopefully, your next rental won't be lacking any of the basics.