Internet Sides with Restaurant Owner Who Clapped Back at Diner's One Star Review
A restaurant is being praised for the way it handled a response to a customer's negative one star review.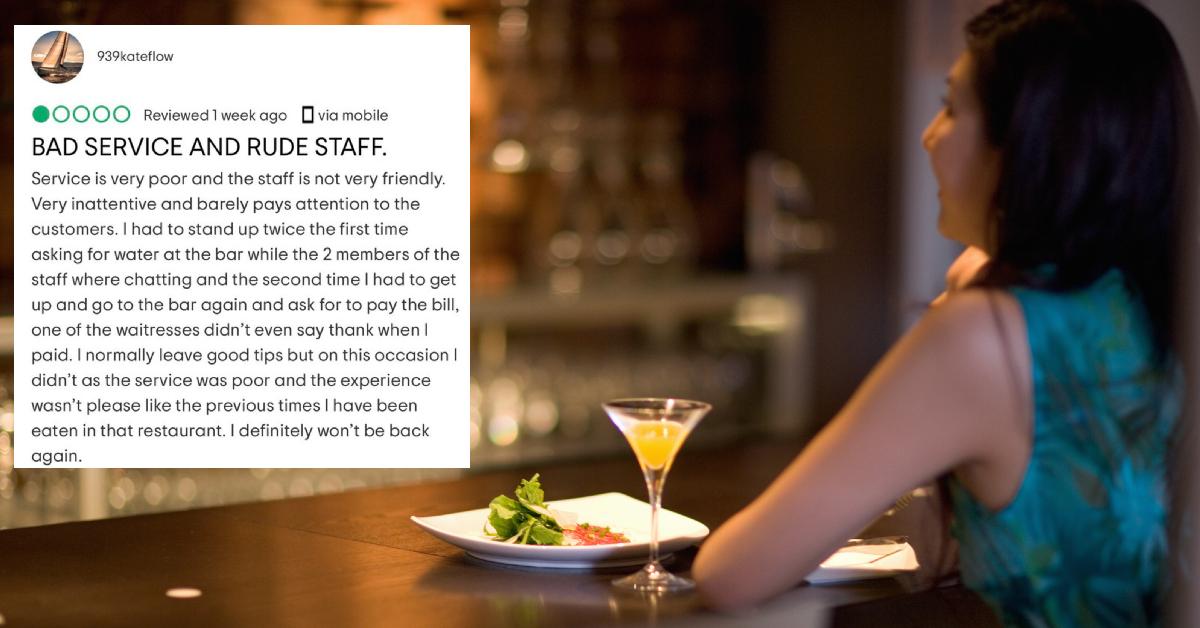 Article continues below advertisement
Now a manager at Atina Kitchen in Chester, UK, is being lauded online for the thoughtful response they gave to a customer who dined at their restaurant multiple times but decided to give the place a one-star review on Trip Advisor.
Article continues below advertisement
The customer's post was screenshot and highlighted on X (previously known as Twitter) where they wrote: "BAD SERVICE AND RUDE STAFF. Service is very poor and barely pays attention to the customers. I had to stand up twice the first time asking for water at the bar while the 2 members of the staff were chatting and the second time I had to get up and go to the bar again and ask for to pay the bill."
Article continues below advertisement
The customer, who goes by Kate on Trip Advisor, continued in their diatribe against Atina, stating: "one of the waitresses didn't even say thank when I paid. I normally leave good tips but on this occasion, I didn't as the service was poor and the experience wasn't please like the previous times I have been eaten in that restaurant. I definitely won't be back again."
Atina's manager responded to the customer, writing: "Hi Kate, I'm very sorry for your experience when you last joined us. We value all the custom we get and I'm sorry we let you down on this visit. I would usually ask you send us an email to elaborate on your visit and to ask you to return so we can make up for last time with a discount."
Article continues below advertisement
In addition to providing the customer a discount for their next visit to their restaurant, they also touched on the fact that the customer was more vocal about their negative experiences at Atina than their positive ones they've had: "However, I noticed you said 'the experience wasn't as pleasant as previous times I have eaten in that restaurant' but I also noticed this is the first time you've reviewed us."
Article continues below advertisement
Article continues below advertisement
The reply from Atina's manager ends with them writing: "I also believe that the service you received on your visit is a one off which all staff are now aware of to make sure it doesn't happen again. I say all this, in hope that next time you have a good experience at a restaurant you positively review them also, not just review the negative."
Article continues below advertisement
X user, @wynnegarratt responded to the restaurant's upload and offered up an appreciative comment praising the restaurant for the way they replied to Kate's negative review on the travel website.
"Atina is genuinely one of the best precocious independents we have in Chester. The points made in the poor review have never been experienced by me on the many visits I have made to this great restaurant. The service is always friendly and prompt, no request is too much," they wrote.
Article continues below advertisement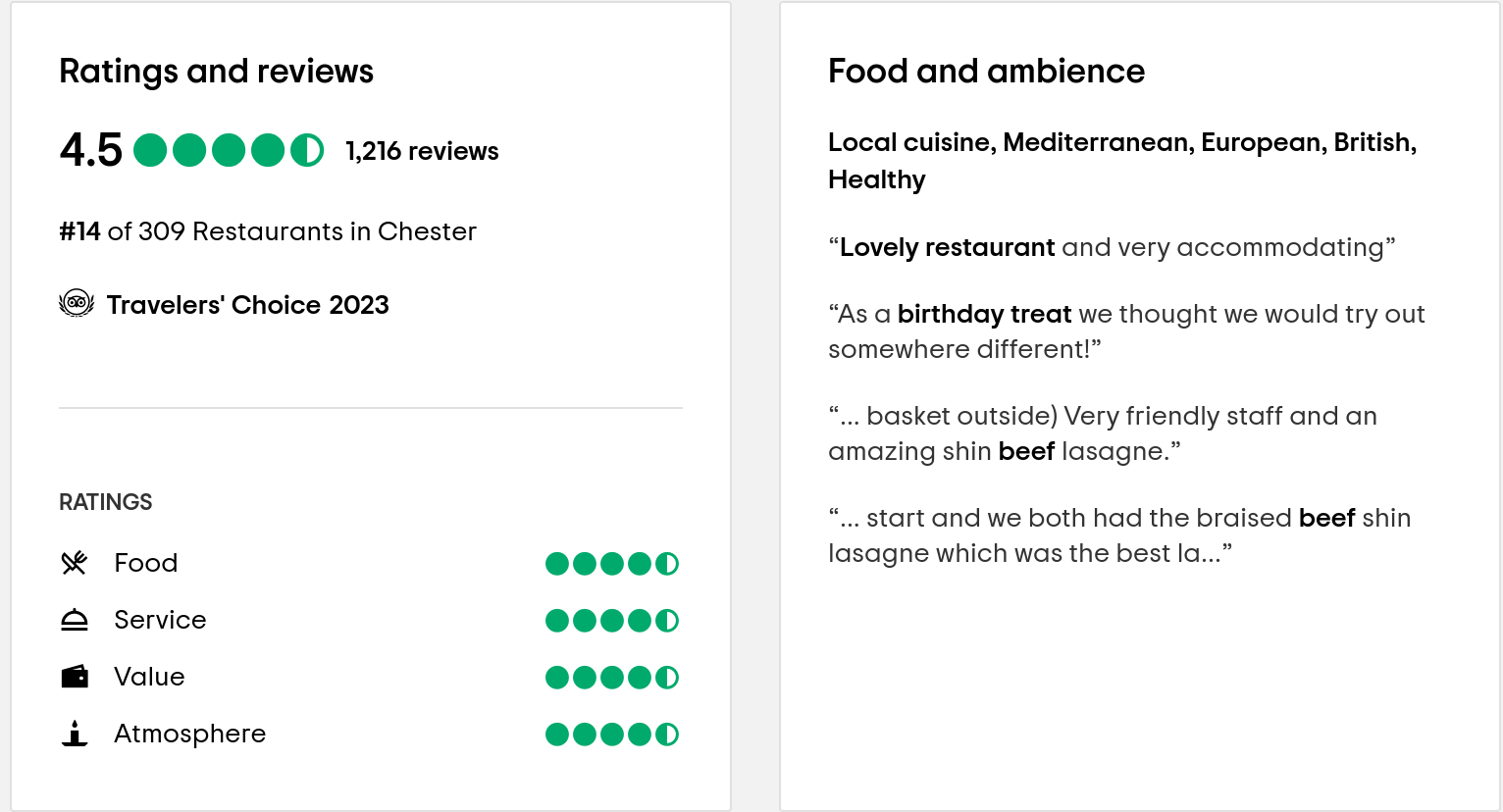 Atina has accumulated 1,216 reviews on Trip Advisor and currently enjoys a 4.5 out of 5 stars rating on the website across all sections: Food, Service, Value, and Atmosphere.
Article continues below advertisement
The restaurant hopped onto X to thank the poster for sharing the screenshots and the kind words they gave to the restaurant, penning: "Many thanks. Means a lot to all the team"