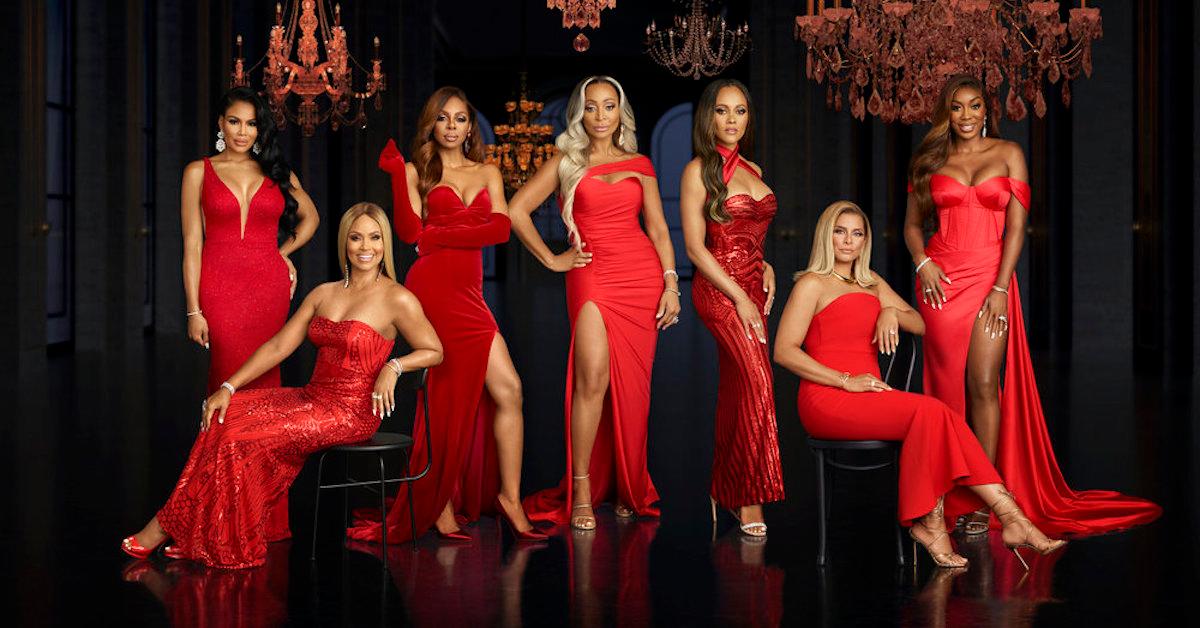 All of the Full-Time Season 6 Stars Are Returning to 'RHOP' for Season 7
Since Season 6 of Bravo's The Real Housewives of Potomac wrapped up in November of 2021, several of the stars have made headlines off-camera for relationship woes, rumored firings, and health scares.
Fans have had to wait to find out the truth behind each of these stories, but that will all change when the hit Bravo series returns for Season 7 in the fall of 2022.
Article continues below advertisement
Now, viewers will finally get clarity on Mia Thornton's health issues, Ashley Darby's divorce, Gizelle Bryant's rumored relationship with Peter Thomas, and, potentially, why Candiace Dillard-Bassett seemed to tease that she was done with the show.
On Sept. 6, Bravo released a teaser trailer for the upcoming season, which highlights the cast list, and showcases some of the most compelling storylines. Read on to find out everything that you need to know about Season 7.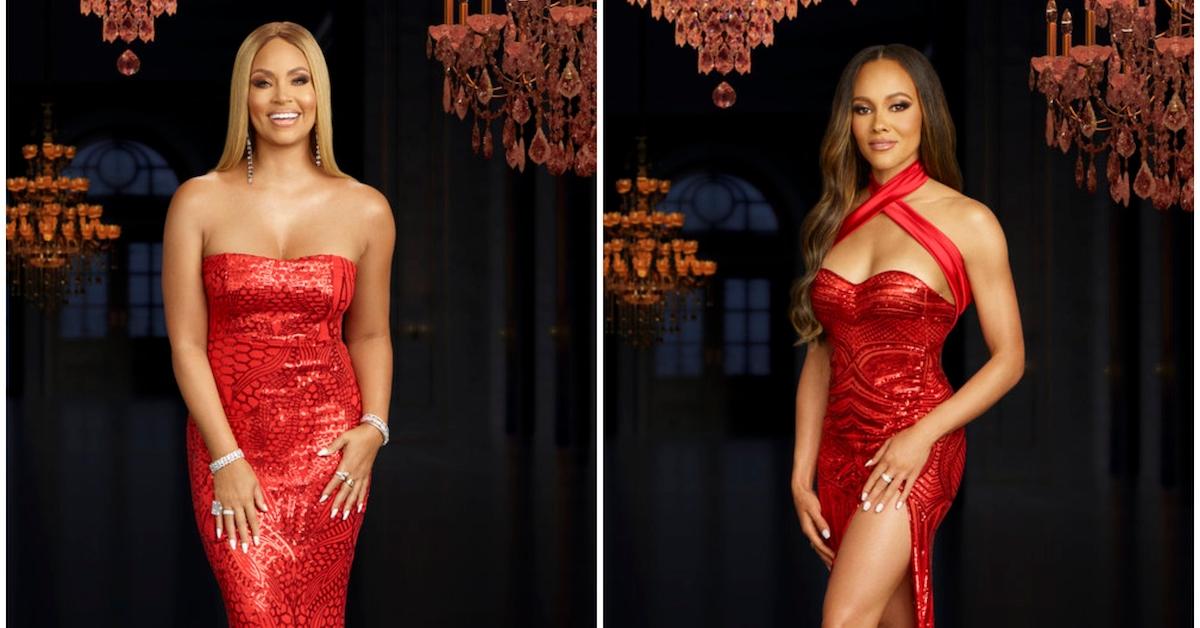 Article continues below advertisement
The 'RHOP' Season 7 cast features seven returners, one familiar "friend of," and a new addition.
Original stars Karen Huger (aka the Grand Dame), Ashley Darby, Robyn Dixon, and Gizelle Bryant will all be back for their seventh seasons on the show when RHOP returns.
The longtime stars are joined by Candiace Dillard-Bassett, who has been on the show since Season 3, and newer additions Dr. Wendy Osefo and Mia Thornton, who became regulars on the franchise in Seasons 5 and 6, respectively.
In addition to the seven returning stars, who were all part of the Season 6 cast, there will be two "friends" on the newest season.
Charrisse Jackson-Jordan, who was a full-time star on the first season and who then appeared on the program as a "friend" on Season 2, is back in a limited capacity for Season 7. She's joined by another "friend," Jacqueline Blake, who is new to RHOP.
Article continues below advertisement
During her first run on the show, Charrisse opened up about her separation from former NBA player and coach, Eddie Jordan, and she was still raising her then-teenagers. Now, Charrisse is an empty-nester, and it looks like she's ready to take on Karen.
Jacqueline, on the other hand, is linked to the group through her friendship with Mia. Based on her Instagram feed, she's also close with Karen. Askale Davis, who was a friend on Season 6, is not returning to the show.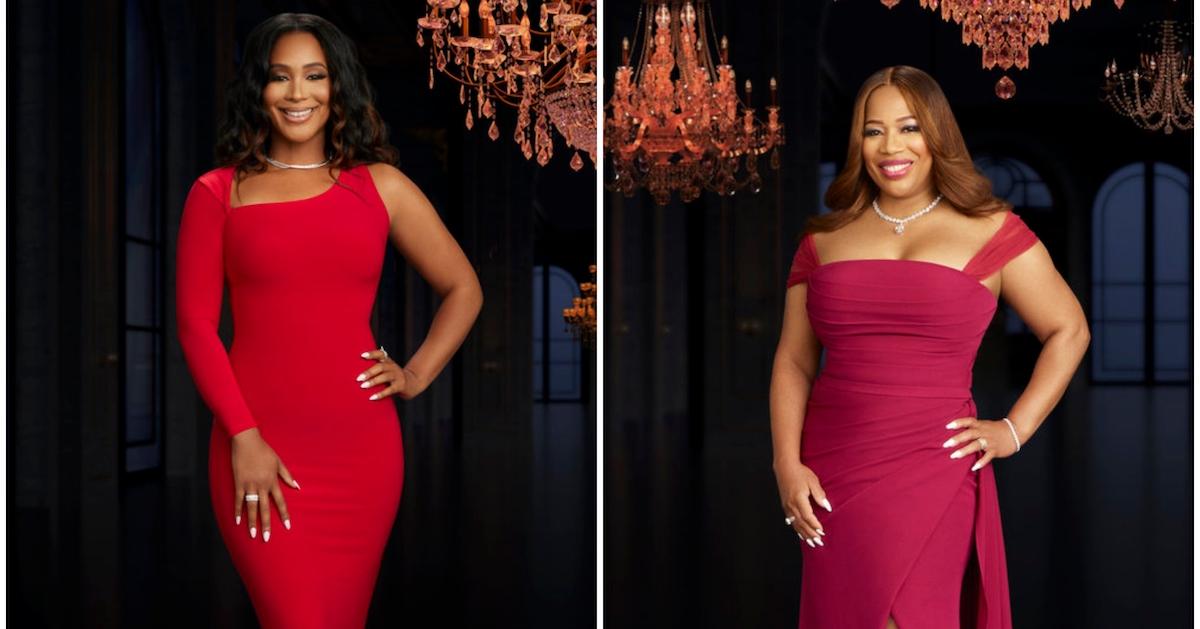 Article continues below advertisement
In addition to the grand return of Charrisse (who is seemingly not on good terms with the Grand Dame), another familiar face will be appearing on the show in some capacity: former RHOA husband, Peter Thomas.
Peter, who was previously married to RHOA alum Cynthia Bailey, has been romantically linked to Gizelle. He is prominently featured in the teaser trailer for Season 7, but it remains to be seen whether he will have much of a presence on the show.
According to the sneak peek clip, the ladies will mention it all when it comes to Ashley's split from Michael Darby, and Gizelle will have an issue with Candiace over the latter star's own husband, Chris Bassett.
Karen's own relationship with husband Ray Huger will be questioned (again).
Article continues below advertisement
Plus, Robyn will discuss the possibility of getting a prenup with her now-fiancé/ex-husband, Juan Dixon, and Gizelle will open up about the latest in her own dating life.
Mia will be called out for posting about her health on social media, and her feud with Dr. Wendy will be front and center as well (which will come to a head with a drink toss at a group dinner).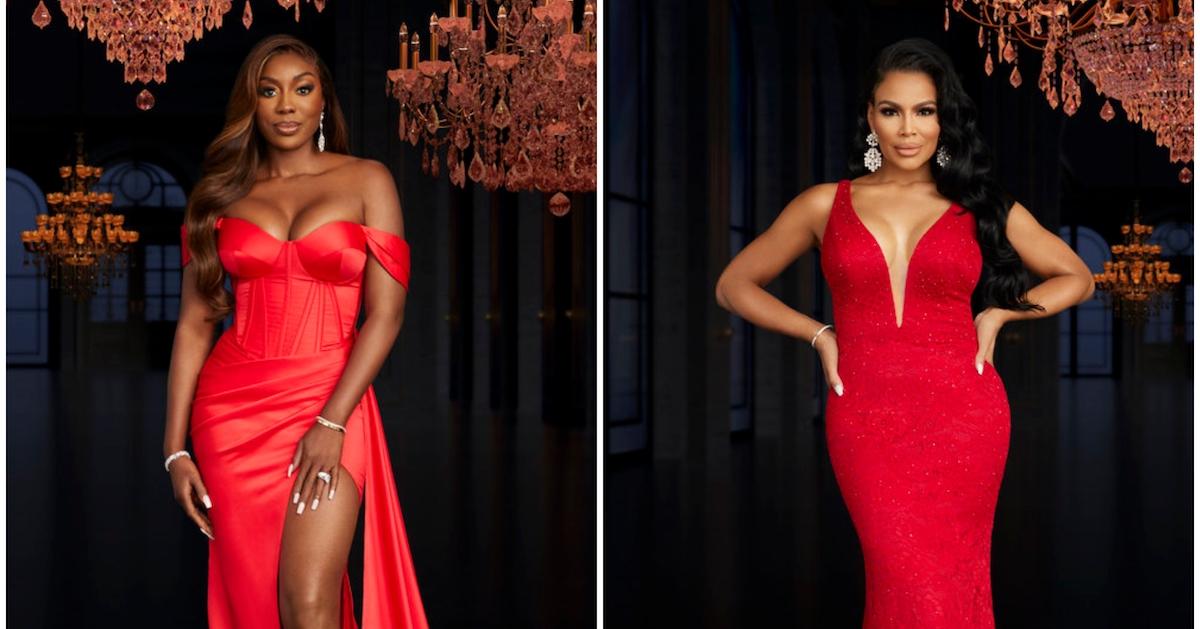 The 'RHOP' ladies will return for Season 7 in the fall of 2022 — when is the premiere date?
Now that fans have gotten a glimpse at the dramatic RHOP teaser trailer, they may be relieved to learn that the seven stars (and the two "friends") will be back on their screens sooner rather than later. The hit franchise will return on Bravo on Sunday, October 9 at 8 p.m. ET.
Viewers will also be able to stream episodes the next day on Peacock, and they can catch up on the first six seasons on the streamer now.