Real Talk: What's up With Blake Lively's Accent in 'The Rhythm Section'?
'The Rhythm Section' stars Blake Lively as Stephanie Patrick, a British woman who becomes a spy. But Blake's fake British accent is raising eyebrows.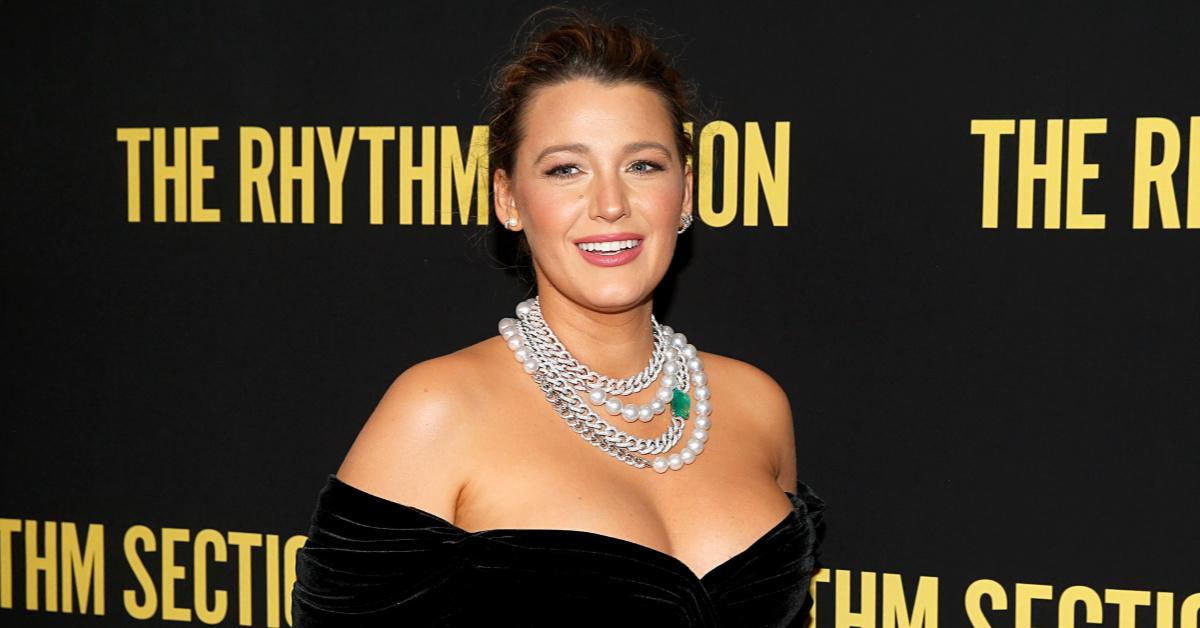 We all have a healthy appreciation of Blake Lively, right? Whether you've been following her career since the Gossip Girl days or are just a total sucker for her and husband Ryan Reynolds' antics, you have to admit that Blake is one of those celebs you just can't help but root for. She stars in the upcoming international spy thriller called The Rhythm Section. But if you watch The Rhythm Section trailer, one thing will definitely stand out to you.
Article continues below advertisement
It's not the bombastic explosions or the many, many different wigs (although those also definitely deserve a mention). Nope. It's Blake's accent. If you're planning to watch The Rhythm Section, Blake Lively's accent is really something you need to be prepared for. So, what's up with the accent, anyway?
Article continues below advertisement
'The Rhythm Section' features Blake Lively with a British accent. Sort of.
As an international spy thriller, The Rhythm Section takes place all over the world. It was filmed in Ireland and in multiple locations in Spain. After all, what's a spy movie without a bunch of different filming locations? It also seems as though Blake's character — Stephanie Patrick — is British. Hence the British accent (or the attempt at one, anyway).
People have been quick to point out that Blake's accent is decidedly less than convincing. But who knows? Maybe Stephanie Patrick isn't actually British and the accent is supposed to be fake! She is a spy, after all. OK, that's probably a bit of a stretch. But can you blame us for trying to excuse the poor accent? We still haven't fully recovered from Blake's accent in The Town.
Article continues below advertisement
What is 'The Rhythm Section' about?
The Rhythm Section is based on the book of the same name by Mark Burnell. Burnell also wrote the screenplay for the film. It tells the story of Stephanie Patrick, whose family was tragically killed in a plane crash three years before the film takes place. Stephanie was meant to have been on the flight as well.
Article continues below advertisement
Suffering from guilt and sadness, Stephanie has gone into a downward spiral. She's reliant on drugs and alcohol and working as a prostitute. One day, she learns the truth (or at least part of it): The plane crash that ruined her life was no accident. It was caused by a bomb on the plane.
Stephanie sets out to discover the whole truth, but the only way to do so is to assume the identity of an international assassin. She uses many different disguises to get closer and closer to solving the mystery behind her family members' tragic deaths (hence all the wigs).
Article continues below advertisement
In addition to Blake's less than stellar British accent, the film also features the real British accent of Jude Law, who plays Stephanie's spy trainer and mentor Iain Boyd. Sterling K. Brown also stars.
Regardless of how you feel about Blake's "British" accent, you have to admit that the film looks pretty darn intense, and a good story (with awesome explosions) can certainly cover a multitude of sins. We're not totally convinced by the accent, but we're definitely going to be seeing the movie anyway.
The Rhythm Section comes out on Friday, Jan. 31.