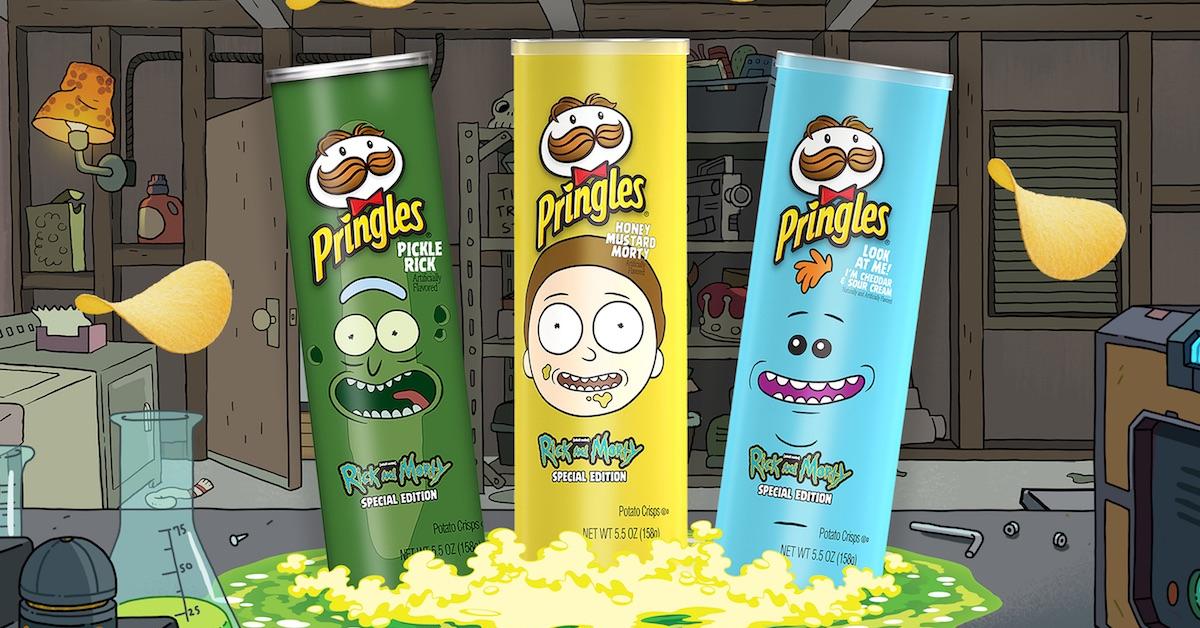 'Rick and Morty' Pringles Are Back With Two New Flavors
Even if you aren't a fan of a particular series, there are always some moments from the show that transcend its usual fanbase. If you never watched a single episode of Game of Thrones or read the books (which are totally for nerds), you still know the phrase "Winter is Coming."
Article continues below advertisement
And if you aren't a Rick and Morty fan, there's a good chance you still know references to Pickle Rick. In order to commemorate the sentient, brined cucumber episode, Pringles released special Pickle Rick chips.
Why is Pringles partnering with 'Rick and Morty' anyway?
Well it started with the Super Bowl, when Pringles aired a Rick and Morty themed advertisement to get snackers to buy their tubular potato crisps. They were available nationwide and some customers were even able to get the special Pickle Rick flavored chips well before the Kansas City Chiefs whooped the San Francisco 49ers at the 2020 pigskin extravaganza.
Article continues below advertisement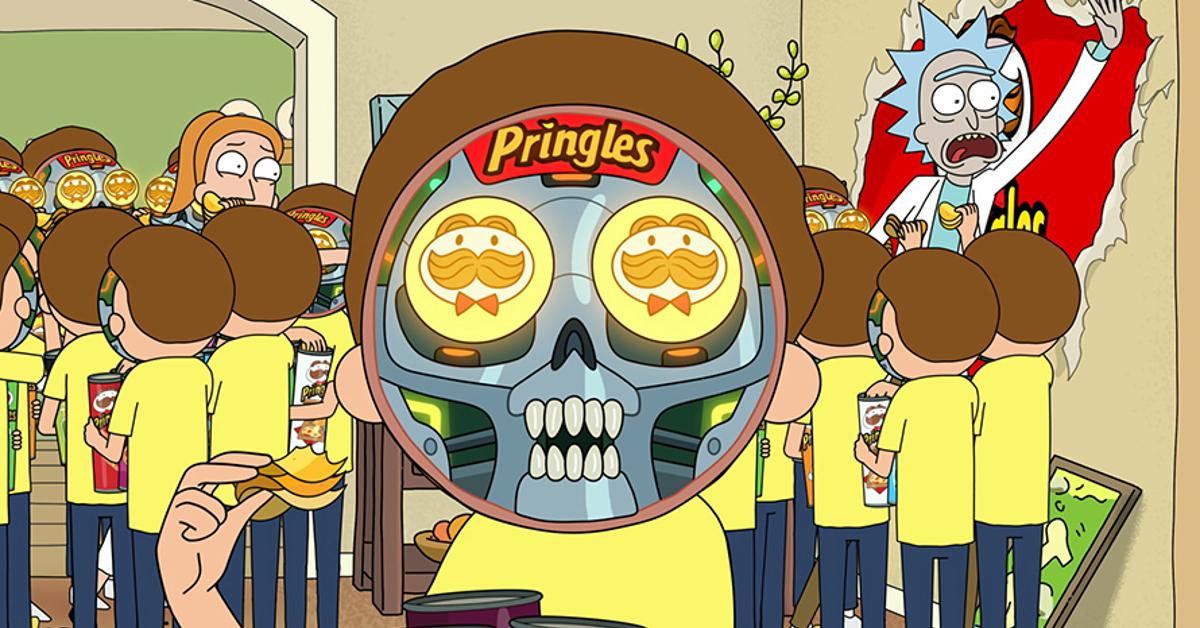 What do Pickle Rick Pringles taste like and where do you have to go to buy them?
Pringles already has dill pickle flavored chips and from taste testers who've secured themselves a collectible can of the crisps, they say they more or less pack the exact some levels of yumminess.
Well it seems like there are tons of people who were excited at the prospect of filling their cupboards with the green tins of Pickle Rick chips, probably by people who wanted to hoard them and sell them online at a later time.
Article continues below advertisement
If you're trying to find yourself some of these crisps, you may have difficulty getting them in stores. But the good news is that there are plenty of online retailers still offering the chips emblazoned with Pickle Rick's face. Amazon's got a few sellers that offer the tins, but at premium prices, presumably because there aren't that many out there in physical stores.
But there's good news.
Article continues below advertisement
Pringles announced they're bringing back Rick and Morty Pringles along with two new flavors.
So unless you absolutely need to have the Pickle Rick Pringles in your home this very instant, you can wait for all major food retailers to re-stock the Dill Pickle snacks along with Honey Mustard Morty and Look at Me! I'm Cheddar and Sour Cream, which is of course a reference to Mister Meeseeks, the beings in Rick and Morty who live to complete tasks and then die — "Since existence is pain for a Meeseeks, you better eat these crisps fast."
Senior director of marketing for Pringles, Gareth Maguire said in a statement: "After launching the Pickle Rick crisps for the 2020 Big Game, the response from both fanbases was literally out of this world. The Pringles brand prides itself on pushing fans to find new, creative ways to unlock endless dimensions of flavor. Paired with the standout hit, Pringles Pickle Rick crisps, these snackable, stackable crunchy treats are an absolute must-have for fans."
Article continues below advertisement
While most grocery store chains will most definitely carry the chips and the new flavors, you should be able to get them delivered to your house via Walmart.com or other major retailers beginning September 2020.
So keep an eye out and you should find them.